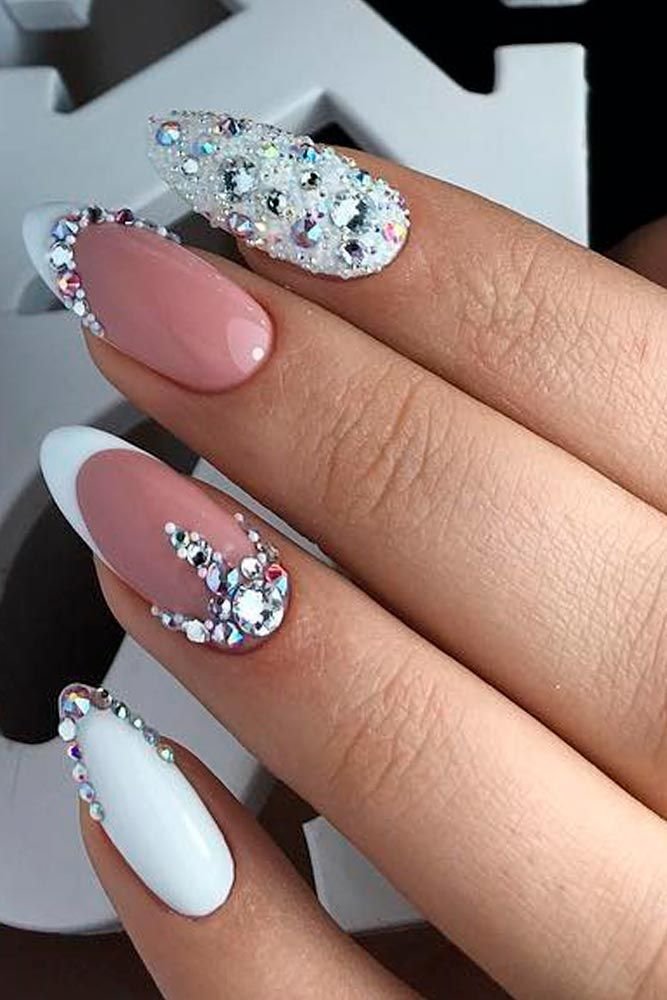 It is the wedding season and we're here to help our brides to be's and keep them updated with the latest trends! Here are some of the top nail art ideas for the 2022 brides to get them wedding-ready nails. Check these latest designs out and head over to your favorite salon to get your nails done!
Embellished nails
One of the most common trends that we've observed in 2022 is embellished nails which are definitely a big yes for the 2022 brides! These nails give festive vibes and are ideal for brides. Pearls, beads, and embellishments definitely amp up the nail art game and will make your nails look even better with the wedding attire as well as at the post-wedding events!
Geometric glitter art
Another trendy nail art design for the 2022 brides is geometric glitter art. We've seen glitter nails trending for a long time but a beautiful addition to them is of geometric glitter art. It is an amazing fusion of glitter nails and geometric nails and is literally the best of both worlds! Bride to be's take notes, you cannot miss this!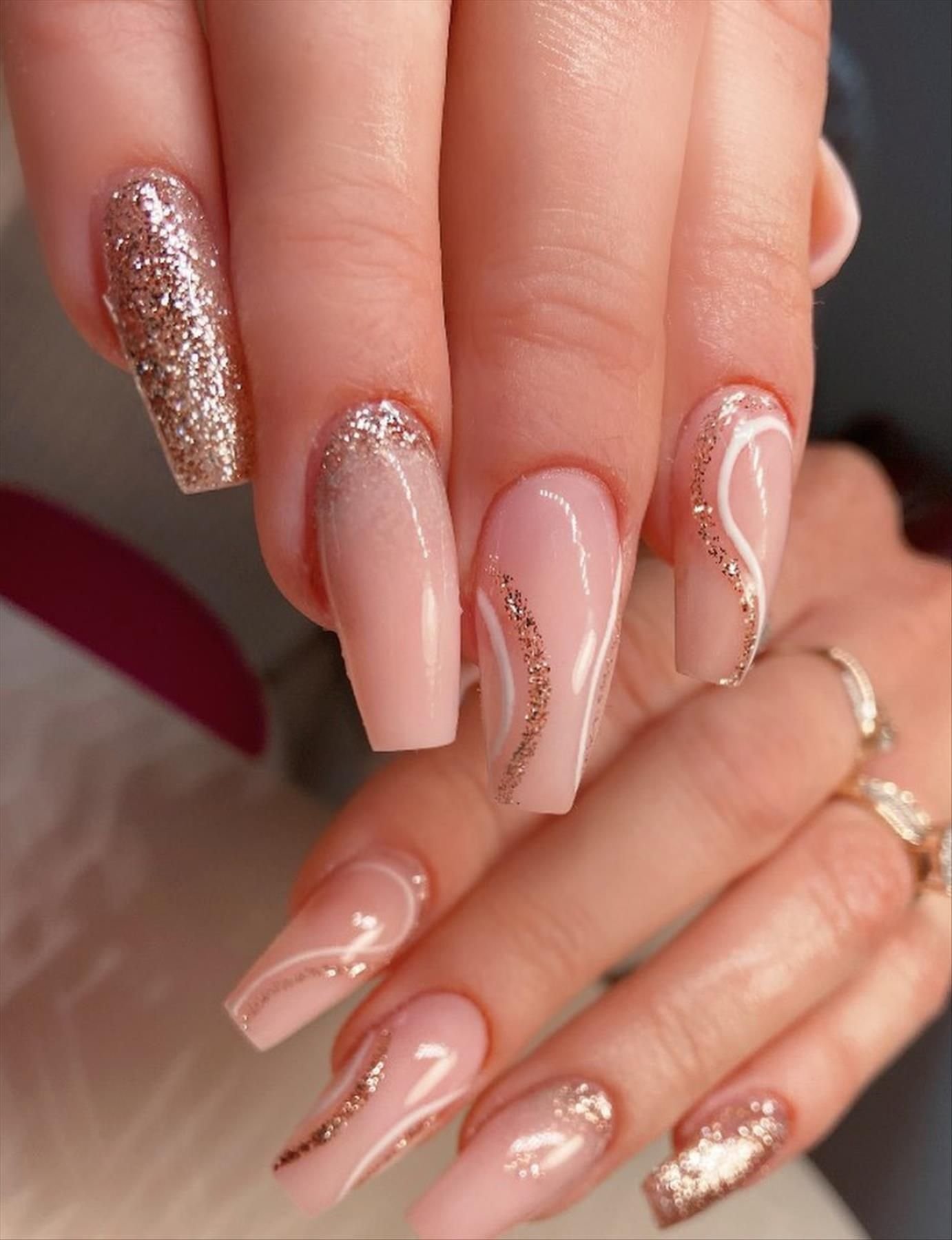 Metallic nails
For the brides who like to keep it all simple yet classy, this is for you! Metallic nails always look special as they give minimal vibes while keeping the festive element intact. It is the safest option if you are not fond of glitter or embellishments. There are multiple shades of gold, copper, and silver that you can get!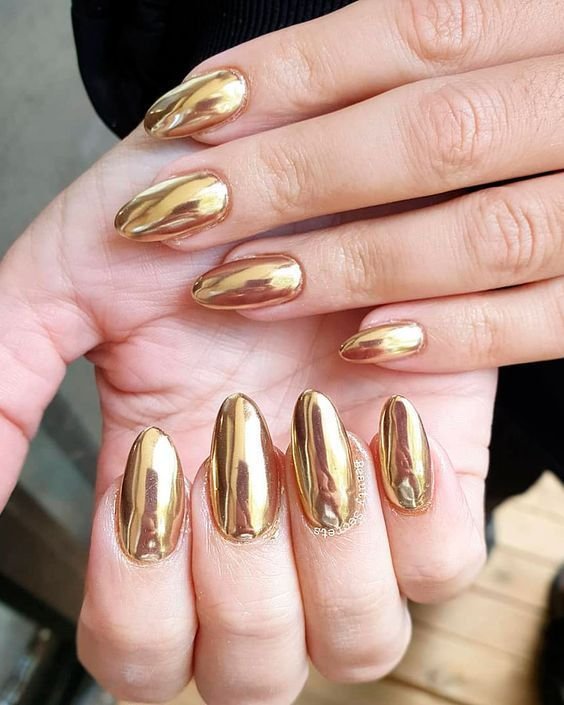 Customized nails
For brides who love to go overboard with everything, customized nail options are there for them! Get your favorite initials customized or a small message like 'I DO' to let the excitement show! There are a plethora of options and designs that you can choose from to play around with your nails!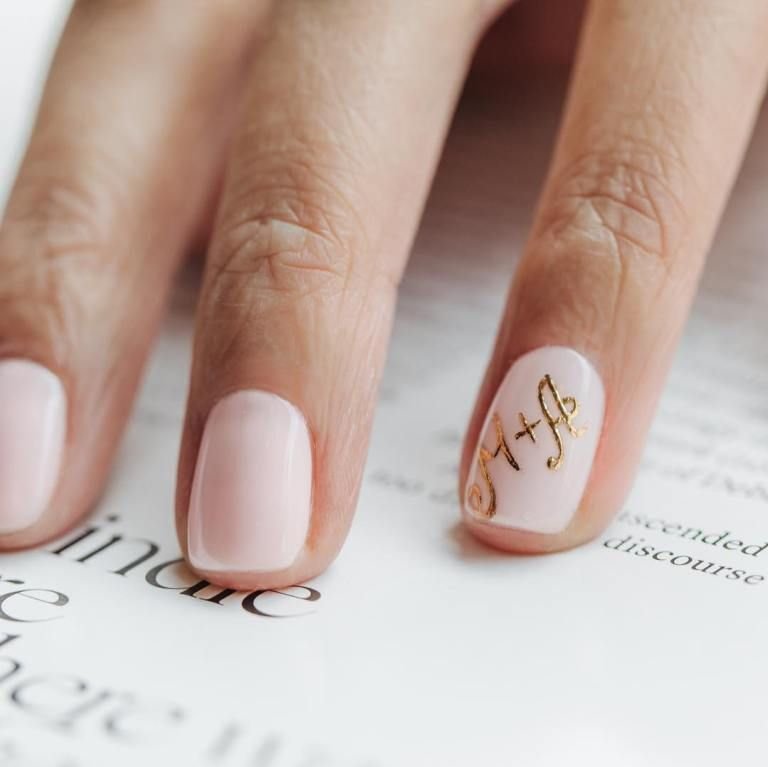 Highlight the ring finger
Another design that we would love to point out is to keep the nail art minimal on the other fingers and highlight the ring finger! It brings extra attention to the ring finger. Moreover, it also gives you the best of minimalism as well as a special design on one of the fingers! It draws a fine line between bling and simplicity so just go a step forward from basic nails and add a pop of design to your wedding nails!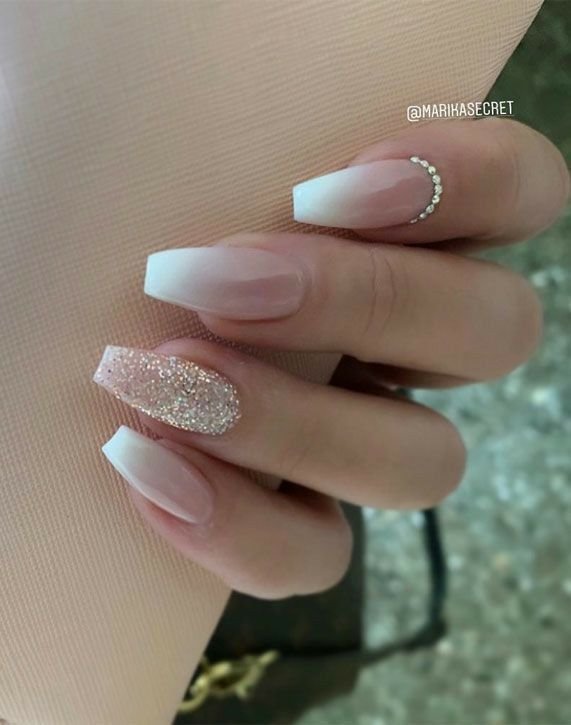 Starry nails
Sprinkle stars all over the nails and give the vibe of a starry night! It is definitely a better version of glitter nails, making your nails glow throughout the event. These nails will perfectly go with your wedding dresses and for the other post-wedding events. These sparkling nails are a must-have for all the bride to be's to add a spark to your big day! It is a glitzy and sparkling affair that you cannot miss. A hint of gold is beautiful and gives you the perfect nails that you would love.