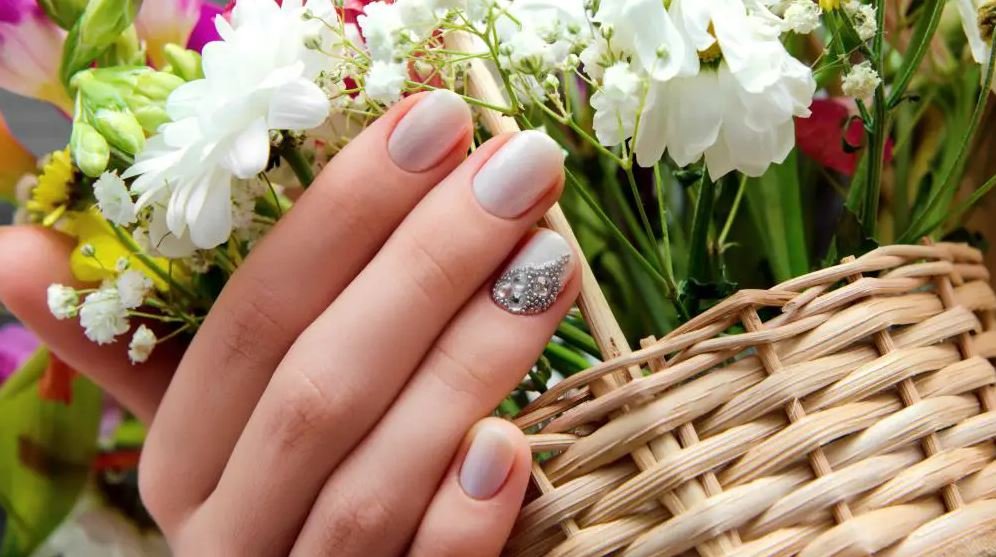 As the weather starts to warm up, it's time to get rid of boring dark nails and get a fresh manicure that looks a bit cheery and colorful. it's time to put away the dark and moody nail colors and embrace some fun and vibrant spring nail art! Whether you prefer pastels or bold brights, there are plenty of fun and fresh nail designs to try out this season. Here are some spring nail art ideas to achieve perfect nail art. From geometric pastels to french tips, there are many ways to show off your spring joy.
Floral Designs
What says "spring" more than flowers? Floral nail art is a classic look for the season, and you can create your own design using your favorite colors and patterns. You can try a minimalist approach with a small flower accent nail, or go all out with an intricate floral design on every nail.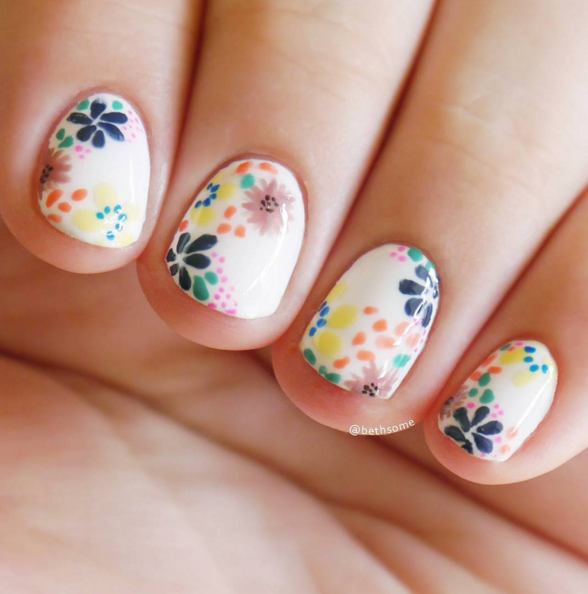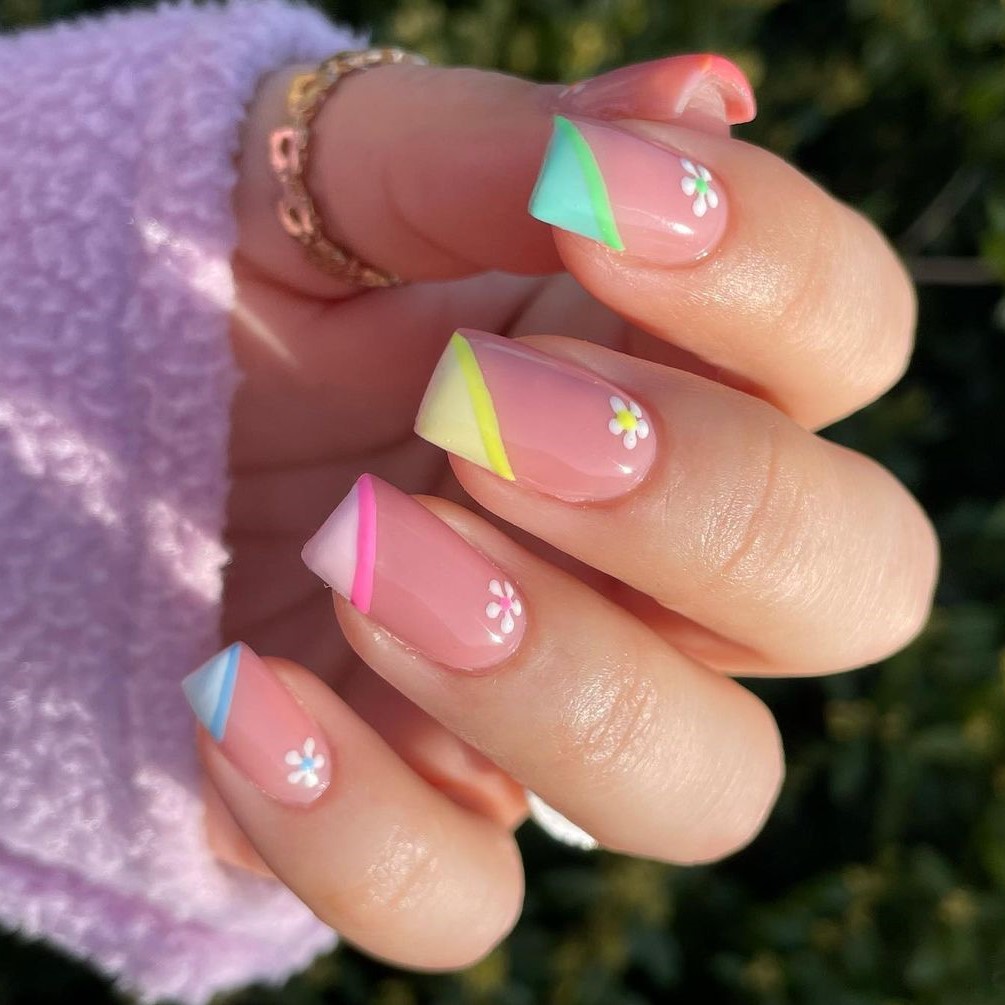 Geometric Patterns
If you're not a fan of floral designs, geometric patterns are another great option for spring. From polka dots and stripes to triangles and chevrons, there are endless ways to mix and match shapes and colors for a fun and modern look. If you are not a fan of bright hues then you can go for a minimalistic look as well with the pastel shades.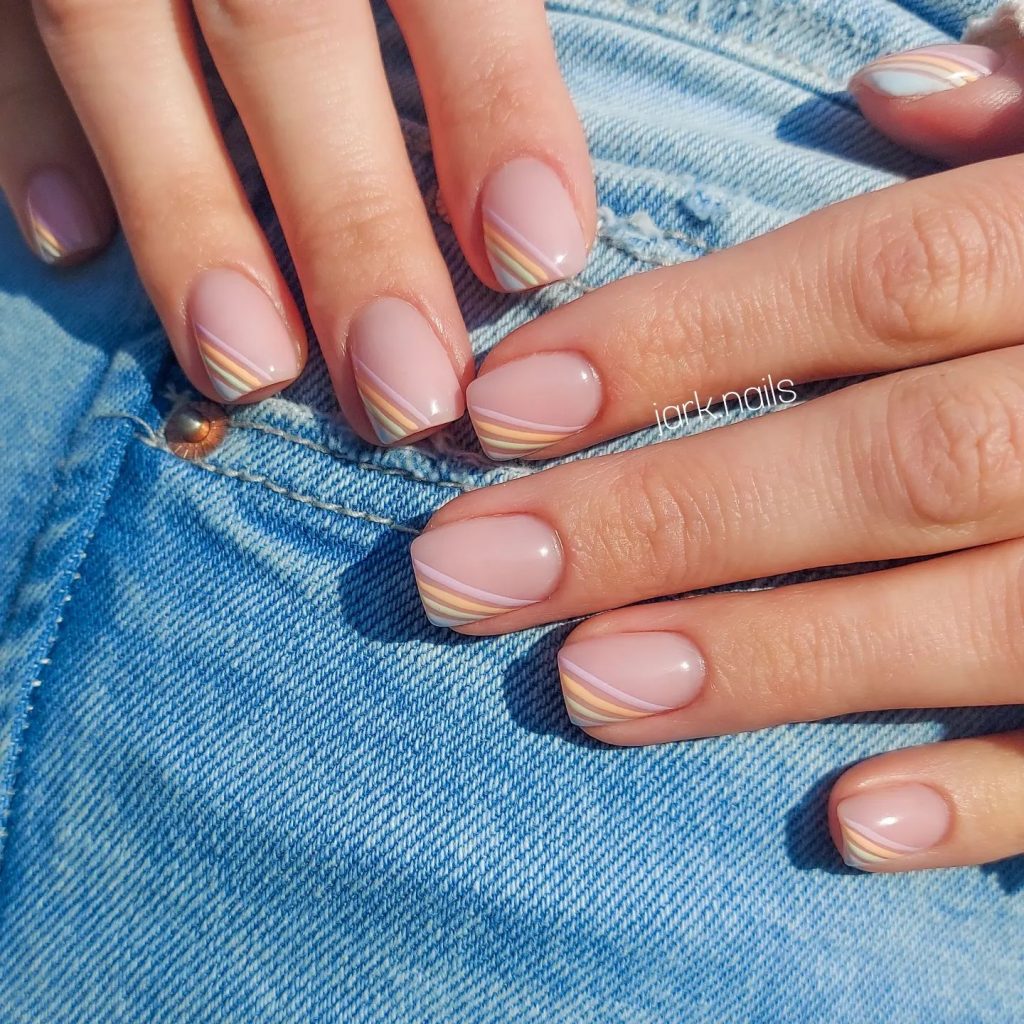 Gradient Nails
Gradient nails, also known as ombre nails, are a great way to play with different shades of the same color. You can start with a light color at the base of your nail and gradually blend it into a darker shade towards the tip. This is a simple yet stunning look that can be achieved with a sponge or a nail brush.
Pastel Colors
Spring is the perfect time to break out your favorite pastel nail colors. Soft shades of pink, purple, blue, and green are always popular choices, but you can also mix and match different pastel hues for a playful and unique look.
View this post on Instagram
Glitter and Metallic Accents
For a touch of glam, add some glitter or metallic accents to your nails. You can keep it subtle with a glitter accent nail, or go all out with full-on glitter or metallic nails. Rose gold and champagne shades are particularly popular for spring.
View this post on Instagram