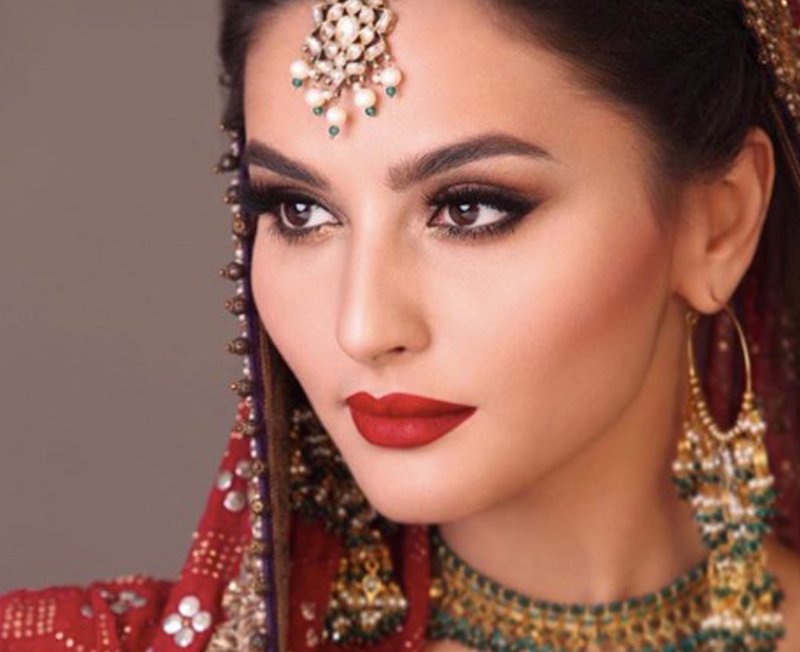 Your wedding day is in a week and you're feeling the pressure. All the big time decisions have been made, the jora is ready and fits perfectly, your skin shows no signs of zits and pimples, your roots have been dyed and your teeth whitened. Yet, if you're anything like us, you won't miss a single opportunity to micro manage every tiny decision regarding your wedding. This is where lipstick comes in. The lipstick you wear on your wedding day could either make or break your look and if you're not doing the whole nude, no make up look, it's more than likely you're going for a traditional red on your lips. While the make up artist you've chosen is more than capable of giving you that perfect red, it's always good to have a back up in your bridal pouch for touch ups, or incase said make up artist does not have the a shade that compliments your undertones. This is where we come in. We've compiled a list of the most gorgeous scarlet shades for brides ranging from warm to cool undertones, and from dusky to fair complexions:
Mac Lipstick in  Russian Red:
It's unlikely you haven't heard of this OG red lipstick that goes waaay back. With the yummiest warm undertones, this shade will last all night as long as the only kisses you're  giving are air kisses.
Fenty Beauty Stunna Lip Paint in Uncensored: 
The first liquid lipstick released by Rihanna's make up line Fenty, EVERYONE, and we mean everyone, needs to have this in their make up arsenal, especially brides. It will not budge, it is that iconic Hollywood red you want and it suits ALL skin tones.
The Balm Meet Matte Hughes Liquid Lipstick in Adoring:
We cannot tell you what die hard fans we are of this liquid lipstick. Perfect for the girls who like a deeper maroon over a classic red, this lipstick is THE BOMB DOT COM. Make sure your lips are super hydrated and crack free because liquid lipsticks tend to dry them if they haven't been moisturised before hand.
Loreal Colour Riche Matte Lipstick in Zoe's Red 406
A beautiful cool toned maroon, this lipstick is matte without falling flat and looks divine on most skin tones. The formula boasts vitamin E oil, which is nourishing and will keep your lips line free throughout your whole Mehndi, Baraat or Valima.
Mac Lipstick in Ruby Woo
This is a true red if we've ever seen one and usually one of the first red lipsticks girls own in their teenage years. Be warned though, it is very drying and slightly uncomfortable on the lips if you haven't used lip balm beforehand, but once you get it right, it is one of the best reds out there.
Did we miss out any of your favourites? Comment below and let us know.