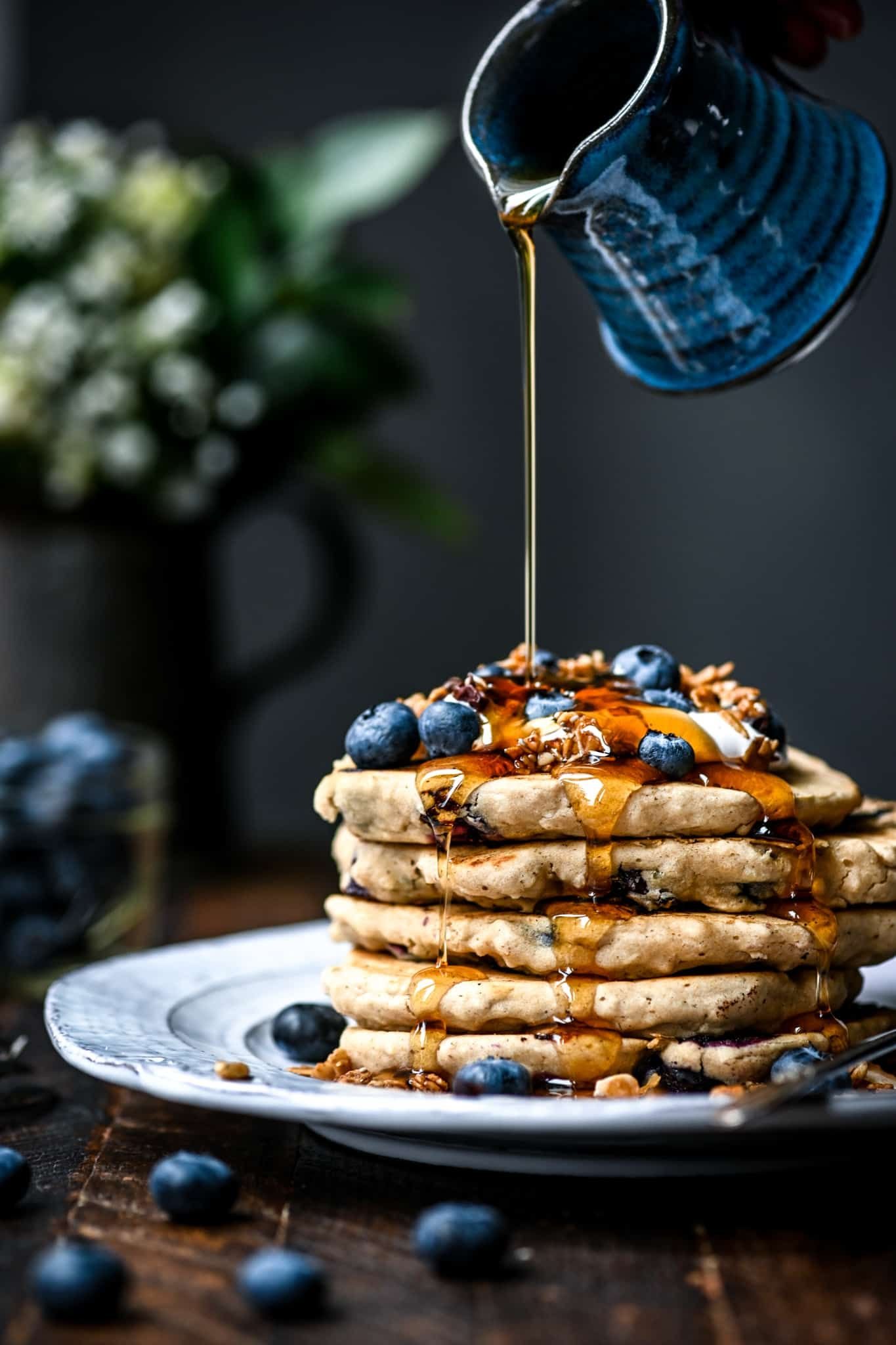 What comes to your mind when you think of the perfect English breakfast? We can't stop thinking about scrumptious pancakes and waffles that immediately make our mouths water! Without a doubt, pancakes and waffles are some of the ideal breakfast options for those who wish to try something other than eggs and omelets. There are several places that serve pancakes and waffles. Here are a few restaurants in Lahore to try out the best breakfast pancakes and waffles!
Eggspectation cafe
Your search ends here for someone looking for the best caramel drizzled waffles! Eggspectation cafe offers scrumptious waffles that one can't resist licking their fingers. With a unique ambiance, friendly staff, and yummy food, it is the next breakfast place to head to.
View this post on Instagram
Those breakfast pancakes are definitely a treat for the eyes! One cannot stop drooling over the delicious, fluffy pancakes sorting your breakfast menu!
View this post on Instagram
Contra Coffee
We've heard of banoffee pie and desserts but can you imagine banoffee pancakes for breakfast? Yes! you heard it right. Contra coffee offers the scrumptious fluffy banoffee pancakes that will definitely make your day! With caramelized bananas, thick cream, and chocolate ganache, this dish is to drool over!
Other than this, the cafe offers fully loaded waffles enriched with caramelized fruit, homemade caramel, Nutella, vanilla ice cream and also, and maple syrup! Not only a treat for the eyes but also a perfect breakfast treat!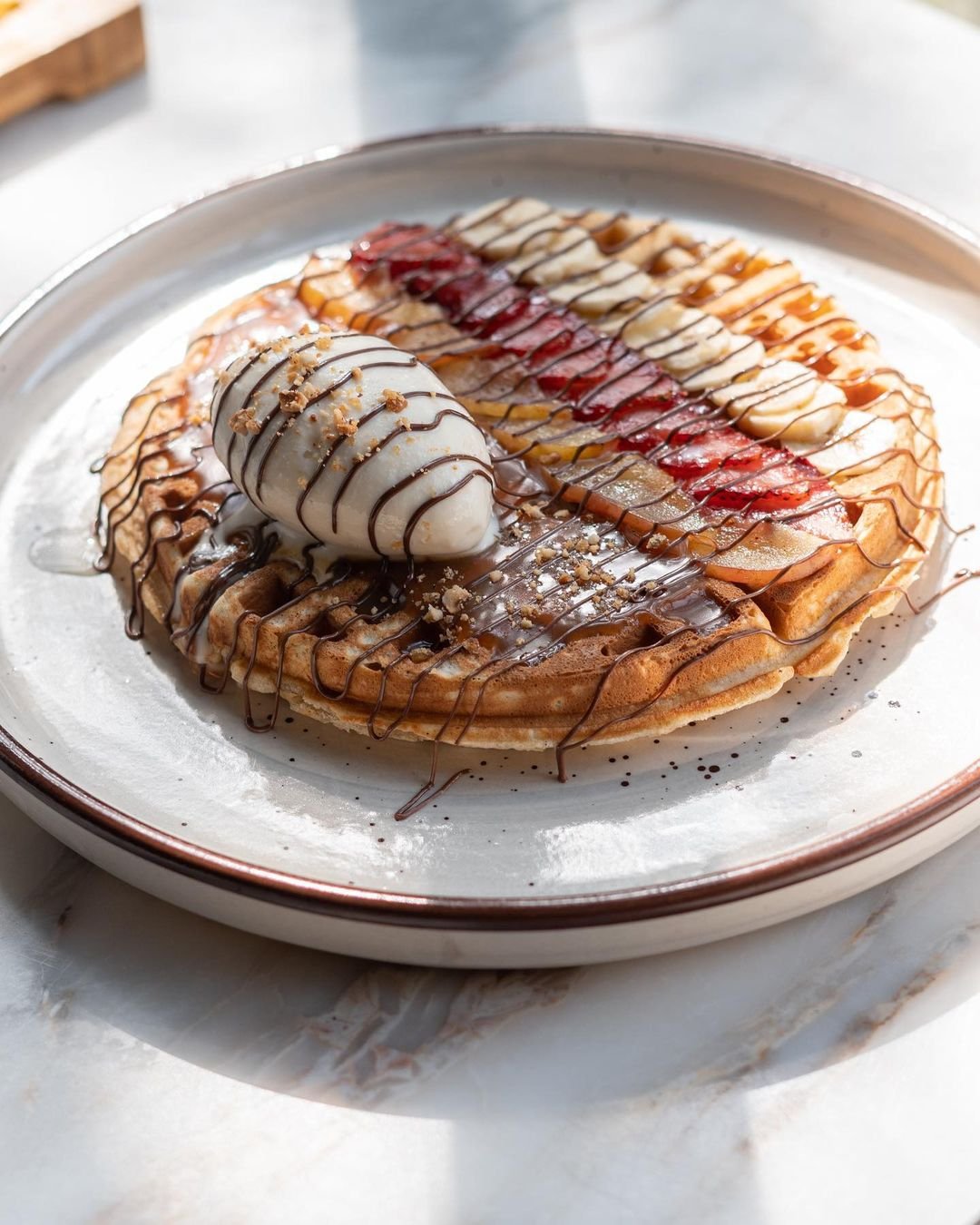 Sashas
Fully loaded pancakes are all that we adore! These fluffy pancakes from Sashas are the perfect breakfast option that not only looks delicious but is definitely scrumptious! Topped with strawberries, cream, and maple syrup, these pancakes serve the purpose.
Sashas's signature waffles are a must-have! The fully loaded waffles with chocolate syrup are a definite try.
Revamp your taste for waffles by integrating a fusion of sweet and spice with Sasha's crispy fried chicken on top of a sweet and tender waffle! This is definitely unique and must be given a chance.
English tea House
Waffles at English Tea House are definitely up to the mark, making you visit the place repeatedly to try them out! Spread some sauce and enjoy your breakfast to the fullest. It will not only add a distinct taste to your breakfast menu but will also make you fall in love with waffles if you haven't already!
View this post on Instagram
Some more unique options at the English tea house include eggs benedict and waffles which are also a must-have! A healthy breakfast is a key to a healthy life but a little cheating hurts nobody!
View this post on Instagram
Jade Cafe MM Alam
Who doesn't like a wholesome breakfast? Jade offers the best pancakes in town served with maple syrup for a fulfilling feeling all day! Sprinkle the syrup and have the best experience ever.
View this post on Instagram