A month of blessings, spirituality, and great food – the holy month of Ramadan is the most anticipated time of the year for Muslims globally! Lahore is recognized for its renowned eateries and delectable cuisines, which can be found throughout the city. During Ramadan, every restaurant offers its customers the finest bargains and buffet menus, and is the perfect time for foodies to try various restaurants at a good price, availing value for money!
Here are some of the top Buffet deals in Lahore on our radar to try this Ramadan'23!
Monal Lahore
Located in the heart of the country's cultural capital, Monal Lahore offers 360 degrees views of Gulberg and its surroundings. You can find one of the best buffet dinners in town including desi, continental, Chinese, and all kinds of meals.
Price: Rs 3190 (excluding tax)
View this post on Instagram
Haveli Restaurant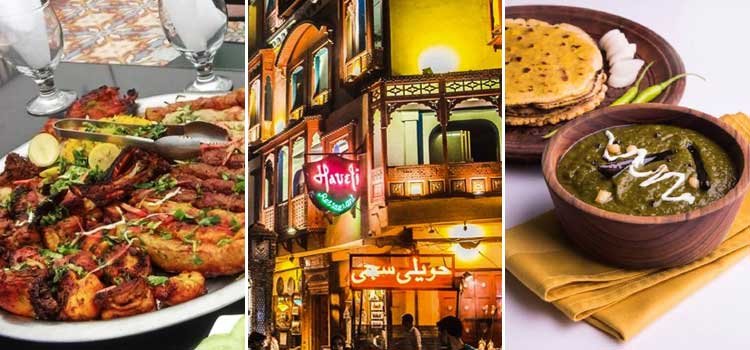 Haveli is one of the most majestic restaurants in Lahore with a historical side of Badshahi mosque. It is a perfect spot to break your fast looking at the Dazzling sunset while listening to peaceful Azan from the Badshahi mosque. It is located in historic Haveli Khalil Khan with outstanding architectural landmarks. It contains many cuisines, including Handi, mutton, Takka Tak dishes, Namak Mandi, kebabs, Barbeque, Wings, appetizers, soups, starters, and a lot more.
Price: Rs. 2195 Plus tax / Per head.
Spice Bazaar
Spice Bazaar is one of the famous restaurants in Lahore and delivers quality foods with standard services in the best Ambience. It is a bread taking place with a bunch of food and Iftar Buffet deals; it offers super it Buffet, Sunday brunch Buffet and more. Once again, its back with its Sahar and Iftar dinner buffet with tasty foods, including drink soup and traditional delicacies; Bakery started saree Essentials Meetha, egg station, beverages, and Barbecue pickles in chutneys main courses salad and sweet Spice Bazaar is well known for its reasonable pricing strategy flavourful food.
Price: 3895 plus tax/Per head
View this post on Instagram
El Momento Lahore
It is the recent best steakhouse in Lahore with a juicy, fragrant steak. From the presentation to the Ambience, everything is excellent about this restaurant. Its menu contains starters, soup and salad, seafood pasta, steak, Mexican, Cheesy chicken, Poulet Moroccan, and much more. It has introduced Sehar and iftar platters with tasty dishes and drinks. Everyone adores its delicious taste and excellent service.
Price: 4999+tax/2 person serving
View this post on Instagram
Paola's Cosa Nostra
If you're in the mood to spoil your loved ones, Cosa Nostra is the food heaven to go! Although on the pricier side, the elaborated, and diverse menu, exquisite ambience and delicious food, make it a treat to remember!
Price: Rs 5800 Plus tax
View this post on Instagram
Salt And Pepper Village Lahore
It is a reputable restaurant with innovative design and excellent service. It adopted the idea of a festive Buffet where you can see live cooking. It is a classical place to dine with family and friends and create beautiful memories. It offers various Deals and packages. It currently offers a Ramadan Iftar dinner buffet containing Chinese, Barbecue desserts, Pizza fast food, life tandoor main courses, a salad bar, and a lot more at a reasonable price: salt and pepper village Vibes are energetic and excellent.
Price: 2995+tax/per head
The Carnival Lahore
The carnival Lahore is an excellent restaurant with all service options; it has a pleasing ambiance, delicious food, and a car atmosphere for the month of Ramzan. It offers a star buffet including many delicious foods covering a Salad station, Pan Asian Continental Pakistani barbecue station, sausage prawns, deserts, and much more at affordable prices.
Price: 2499+tax/per head
Novu
Want a comfortable combo of Chinese and Thai, NOVU is the answer. With a delicious range of meals, desserts, and a special soup each day, all your cravings will be satisfied here.
Price:  PKR 2650 + tax
View this post on Instagram
Lal Qila Lahore
alqila offers the finest Mughlai, Live Bar-B-Que, Tandori, & Traditional Pakistani cuisine in Lahore. The restaurant takes inspiration from the historical architecture, which is evident in its ambience, and delicious food.
Price: Rs 2990 + tax
View this post on Instagram