Art is a way of expressing feelings and emotions. One field where there are no boundaries or set rules to portray your inner self is; Art. Historically, Lahore has been a hub of art and culture. Lahore has always portrayed arts in different forms like dancing, music, painting, sculpture, and theaters. If you are an art lover then the art galleries in Lahore will make you fall in love and trust us you won't be able to look away from the amazing art pieces. Lahore has various art galleries to encourage new and old artists to showcase their talents.
Sunday Editors have listed 3 art galleries in Lahore that need to be on your must-visit list.
Alhamra Art Centre
Alhamra Art Gallery, established in 1992, is one of the most prominent art galleries in Lahore. Artists from all over the country display their artwork at Alhamra. It is not just a gallery, it's a platform that displays all kinds of art like music, dance, sculptures, and theatre. Alhamra is an Arabic word for 'red-clad lady' which is depicted in the Mughlai red brick buildings that were built and planned by Architect Nayyar Ali Dada. The gallery holds art exhibitions all year round.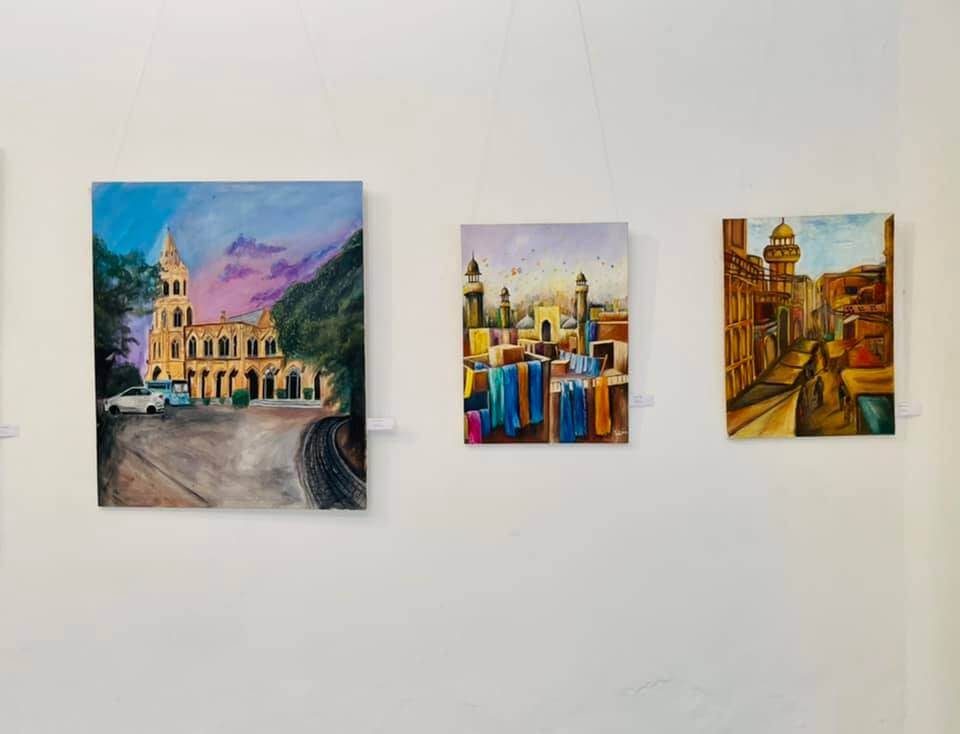 The Art Room By Amna Butt
The Art Room by Amna Butt is home to various exquisite artwork inspired by our natural surroundings and emotions. The gallery acquires, preserves, and exhibits the work of art representing diverse cultures including art from ancient and contemporary times. The rhythm of nature and emotions is the essence of her art. The unique characteristic of this art gallery is that the artwork available here is not just limited to oil or acrylics or calligraphy, you will find mixed-media artwork there. Each and every stroke is like an ode and has a story to tell. Not to mention, the portrait of Madam Noor Jehan by Amna Butt has surely won our hearts. If you are in search of beautiful calligraphy or a painting to brighten up your living room then this is the place for you.
View this post on Instagram
View this post on Instagram
Pakistan Art Forum
Pakistan Art Forum provides a platform for young artists and enthusiasts who are keen to create art and appreciate it. It plays the role of a bridge between artists and art lovers. The forum displays a variety of art under one roof. The beautiful interior and peaceful ambiance of the gallery make it stand out. It is one of the largest and most beautiful galleries in Punjab which houses contemporary art from all over Pakistan.
View this post on Instagram
View this post on Instagram