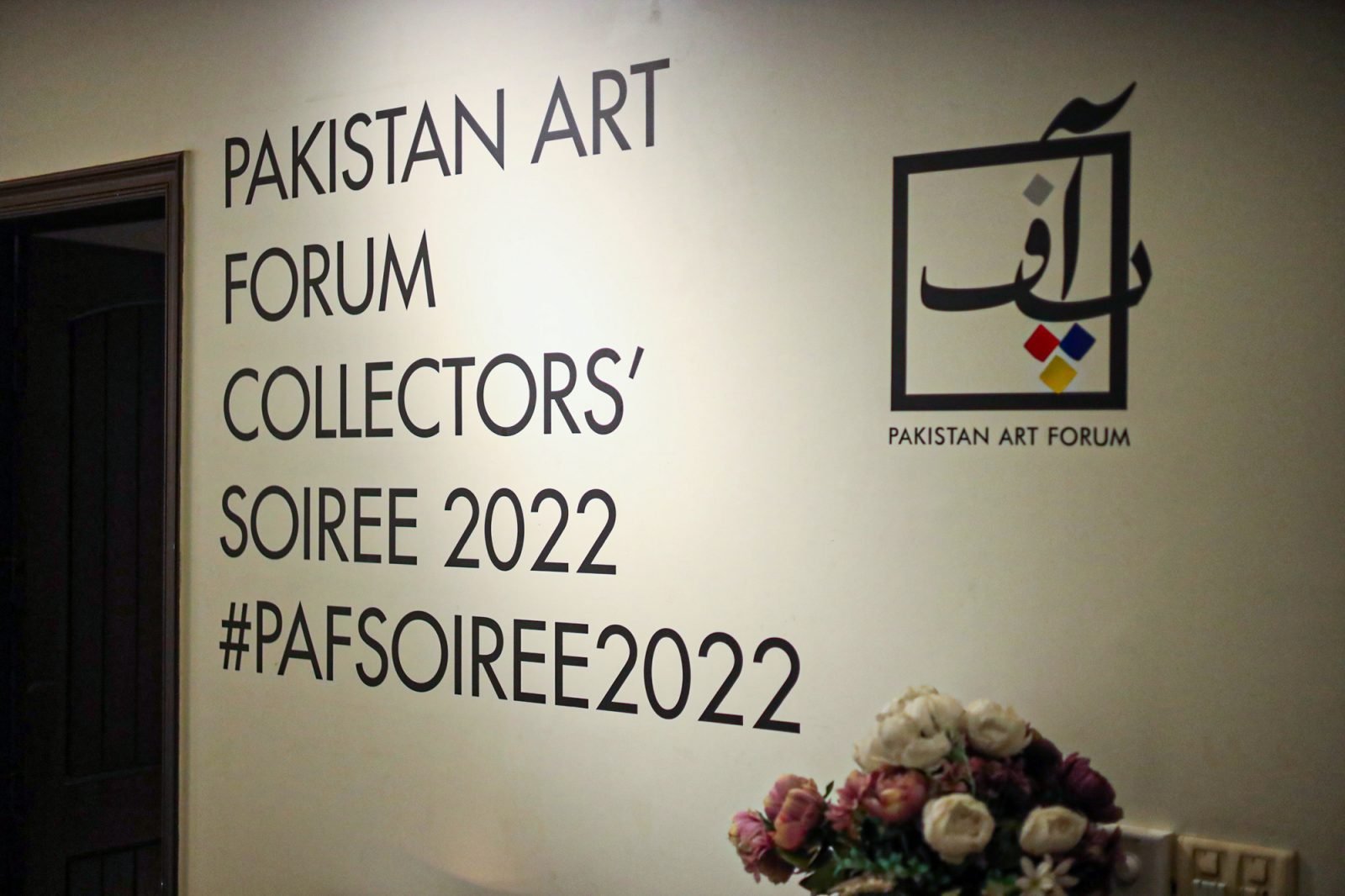 The 4th annual Pakistan Art Forum Collectors' Soiree opened this week at the Pakistan Art Forum Gallery. Sunday Magazine was given an exclusive tour at the preview night of the evening. The show has over the years become a much sought-after art event in the calendars of collectors and is known for finding some incredible bespoke pieces of art. Therefore, this year was no different. With an impressive line-up of 20 local and international artists, the soiree boasted a stunningly curated collection of art by curator Imtisal Zafar. We go over some of our top picks from this year's Collectors' Soiree!
Maira Hashmi
Maira Hashmi's cement sculptures focus on women's empowerment and female agency in social spaces. Her work depicts challenges to established social norms for women. Moreover, her work raises awareness about reproductive rights and the social agency of women.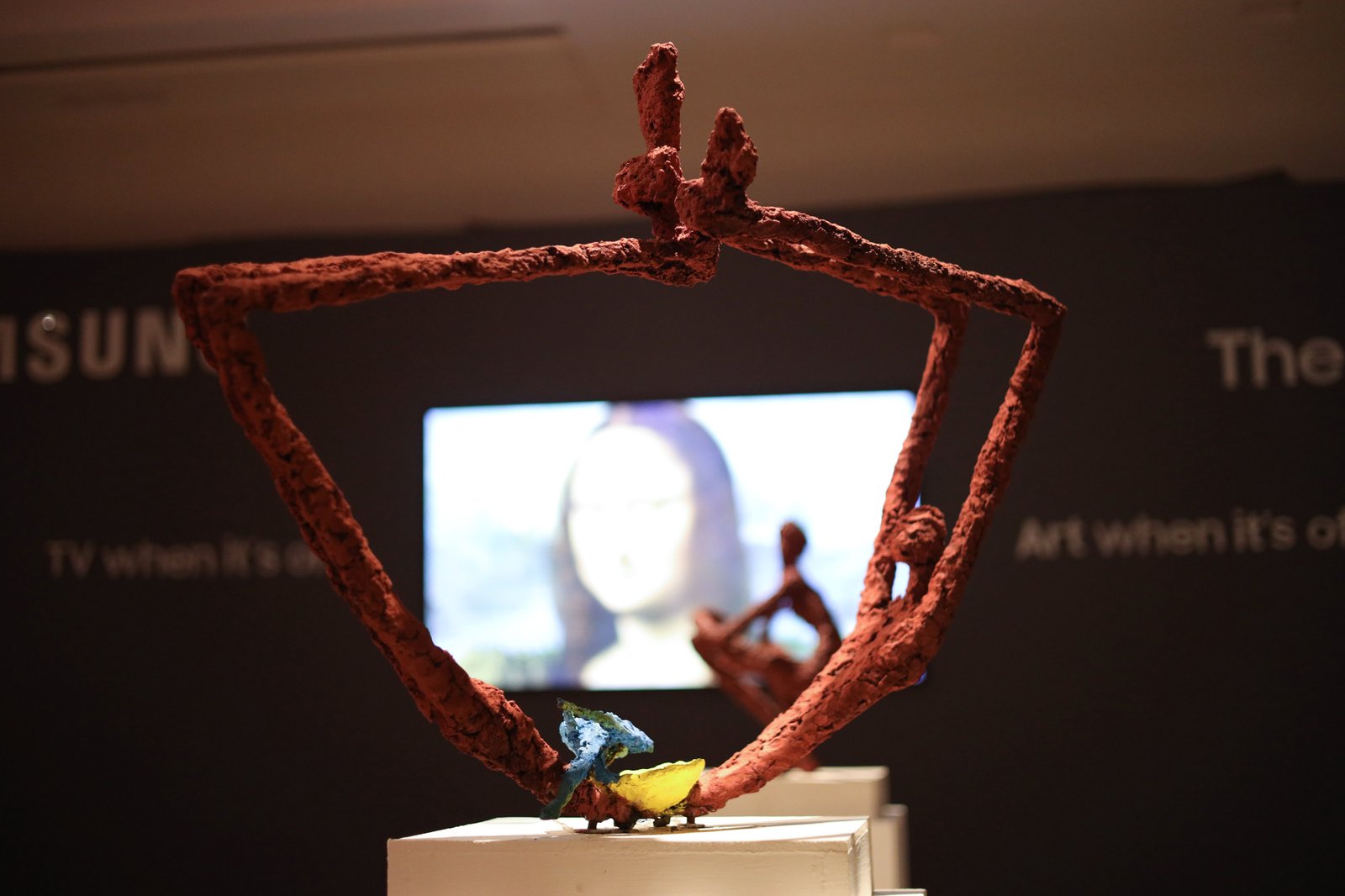 Noman Siddiqui
Another artist from Karachi, Noman's pop-art-inspired work delves into the areas of socio-political commentary. One of the works, 'Wardi ki Game' was the bust of a dog, whose mouth was tied. It really captured our attention as soon as we walked into the show.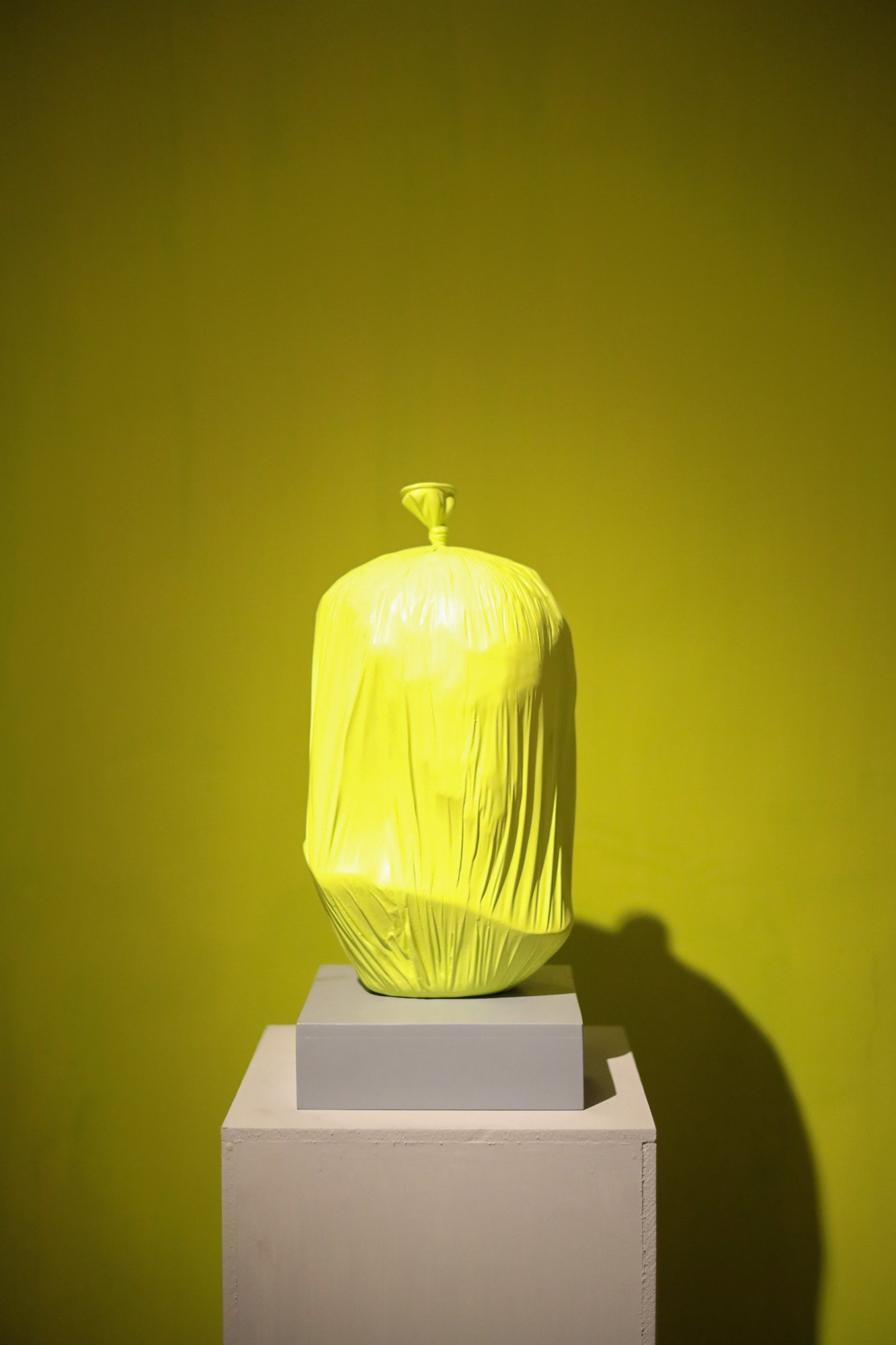 Salman Hunzai
Salman Hunzai's gorgeous large-scale miniatures exuded an aura of grandeur and serenity at the same time. His timeless gouache on Wasli depictions of stone sculptures pays homage to his heritage from the Gilgit Baltistan region. Other than this, the stone has played a central role in the lingual history and culture of the area as depicted in his work.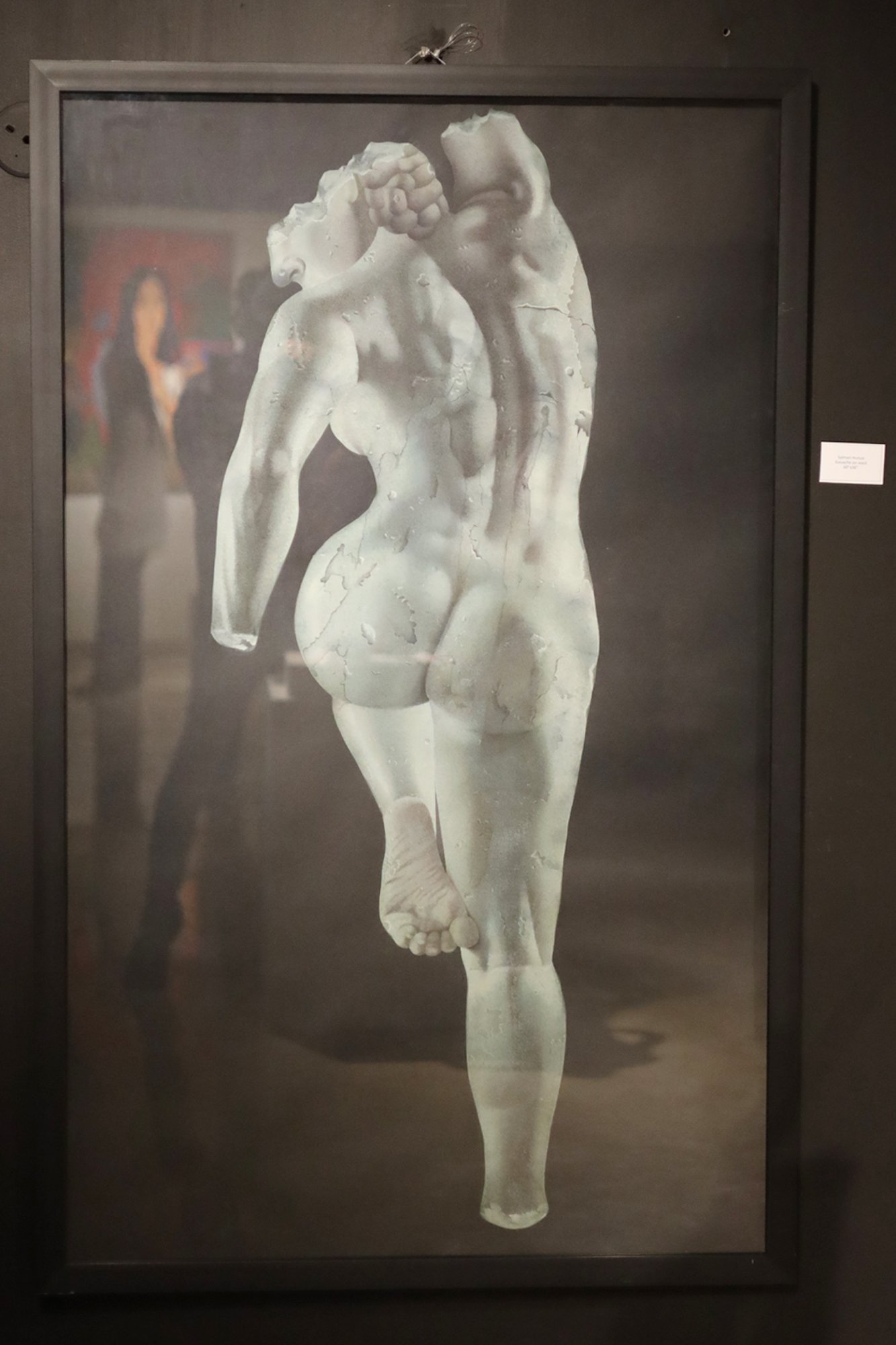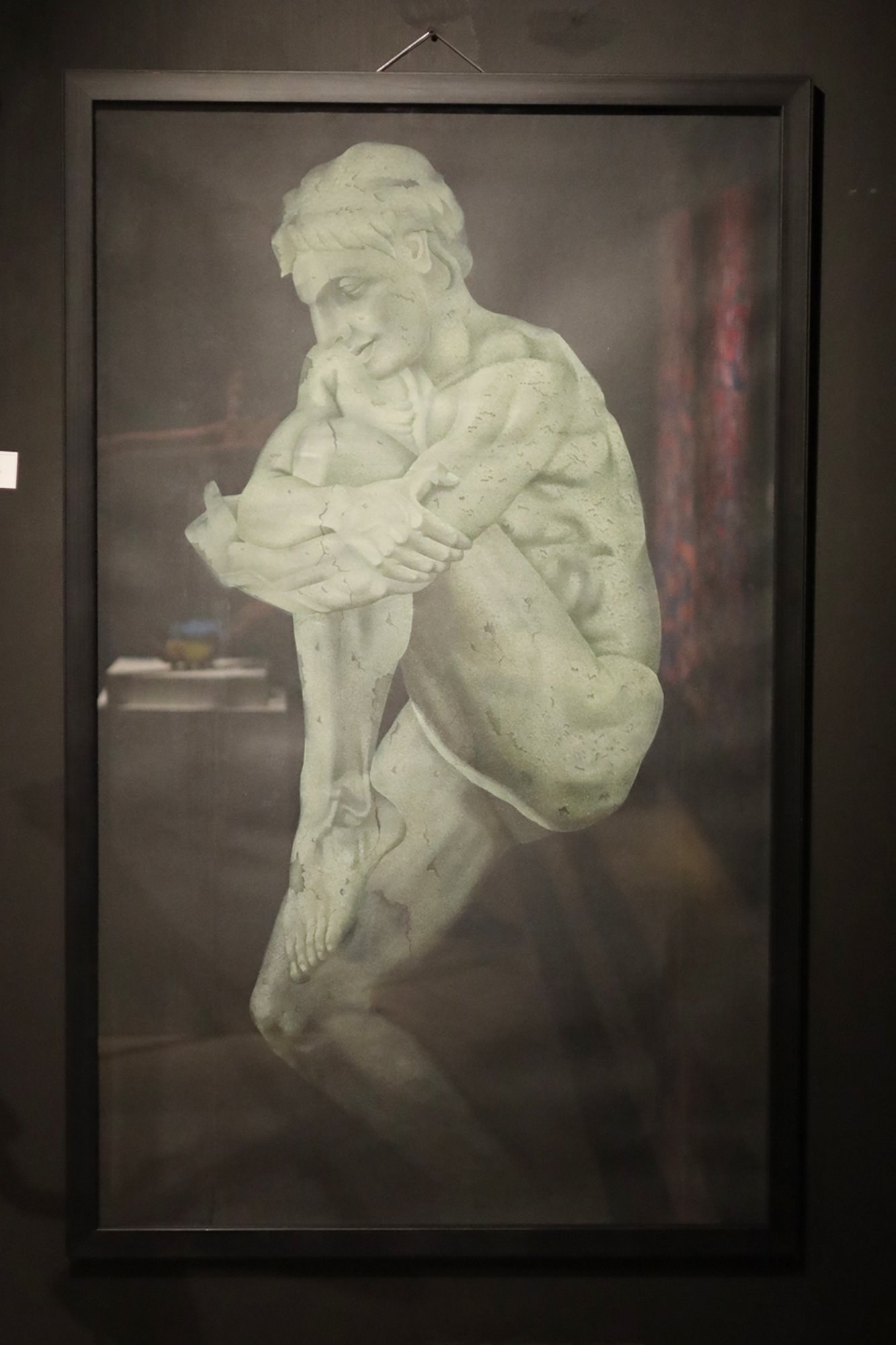 Zoya Mannan
Zoya Manan's paintings depict various narratives of herself, imagining and visualizing herself in various situations or people she encounters. Also, she takes art as a therapeutic journey for herself that has helped her cope with her cerebral palsy.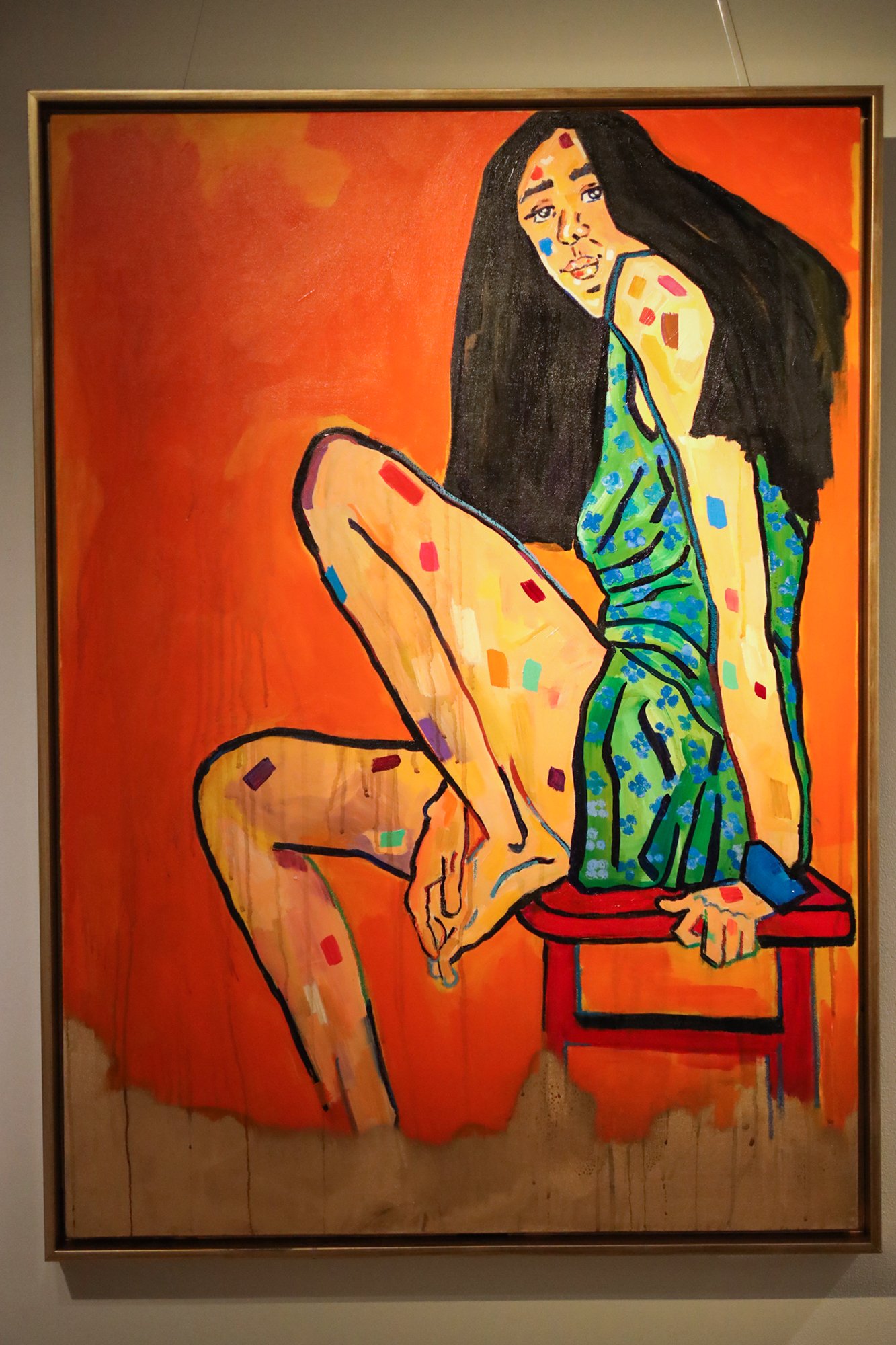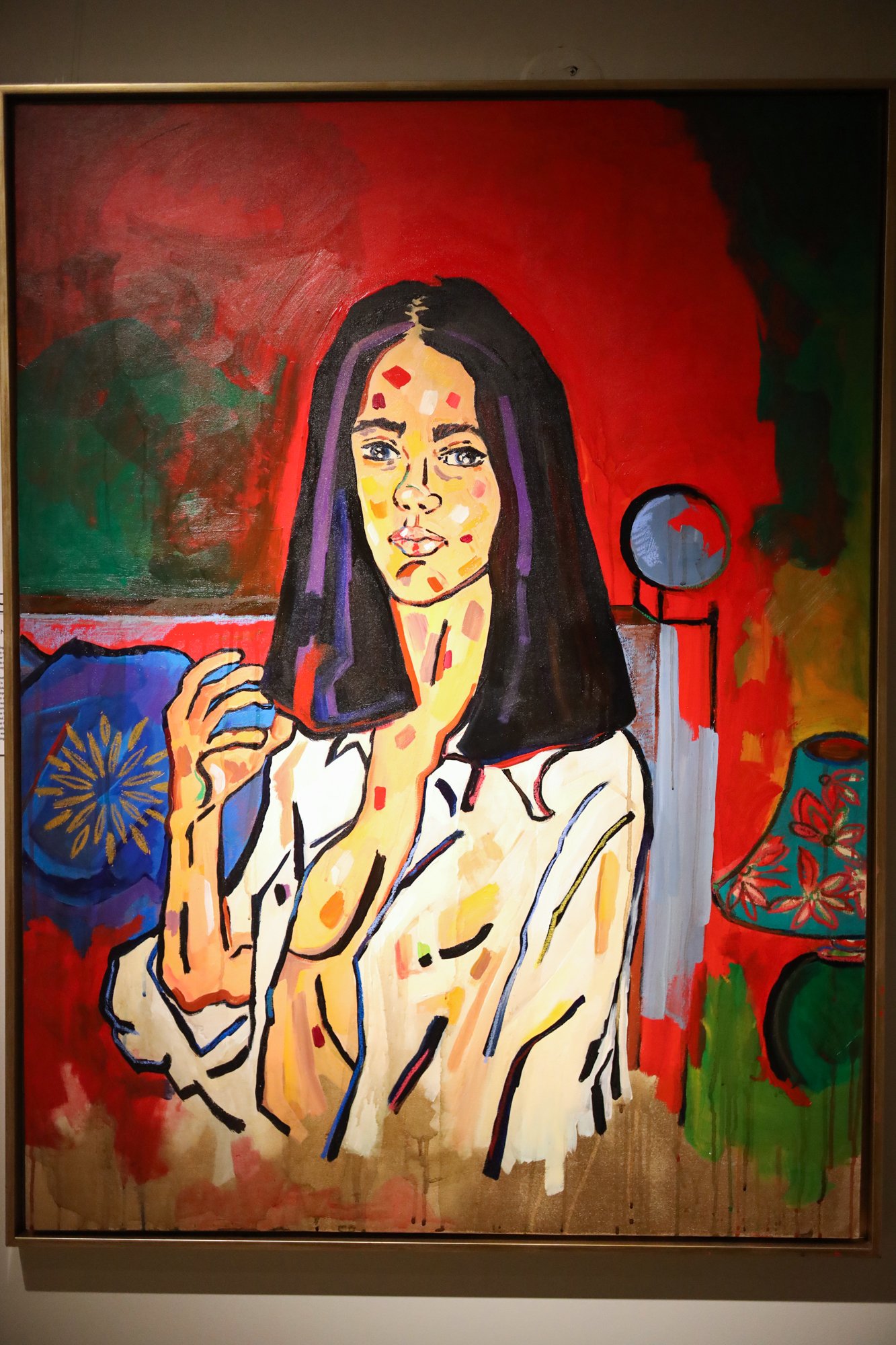 Sabir Ali Talpur
Hailing from flood-affected areas of interior Sindh, Sabir's unique optical illusions were painted laboriously using the medium of acrylics on canvas. One was immediately taken in by the scale of his works and the dizzying effect that they had on a viewer.
Moushe
Jewelry artist Nabiha Yousaf hails from Karachi and her brand Moushe showcased the artist's contemporary take on jewelry design. The pieces were customizable and unique in their design work, involving geometric patterns and everyday articles like jigsaw puzzles and dice.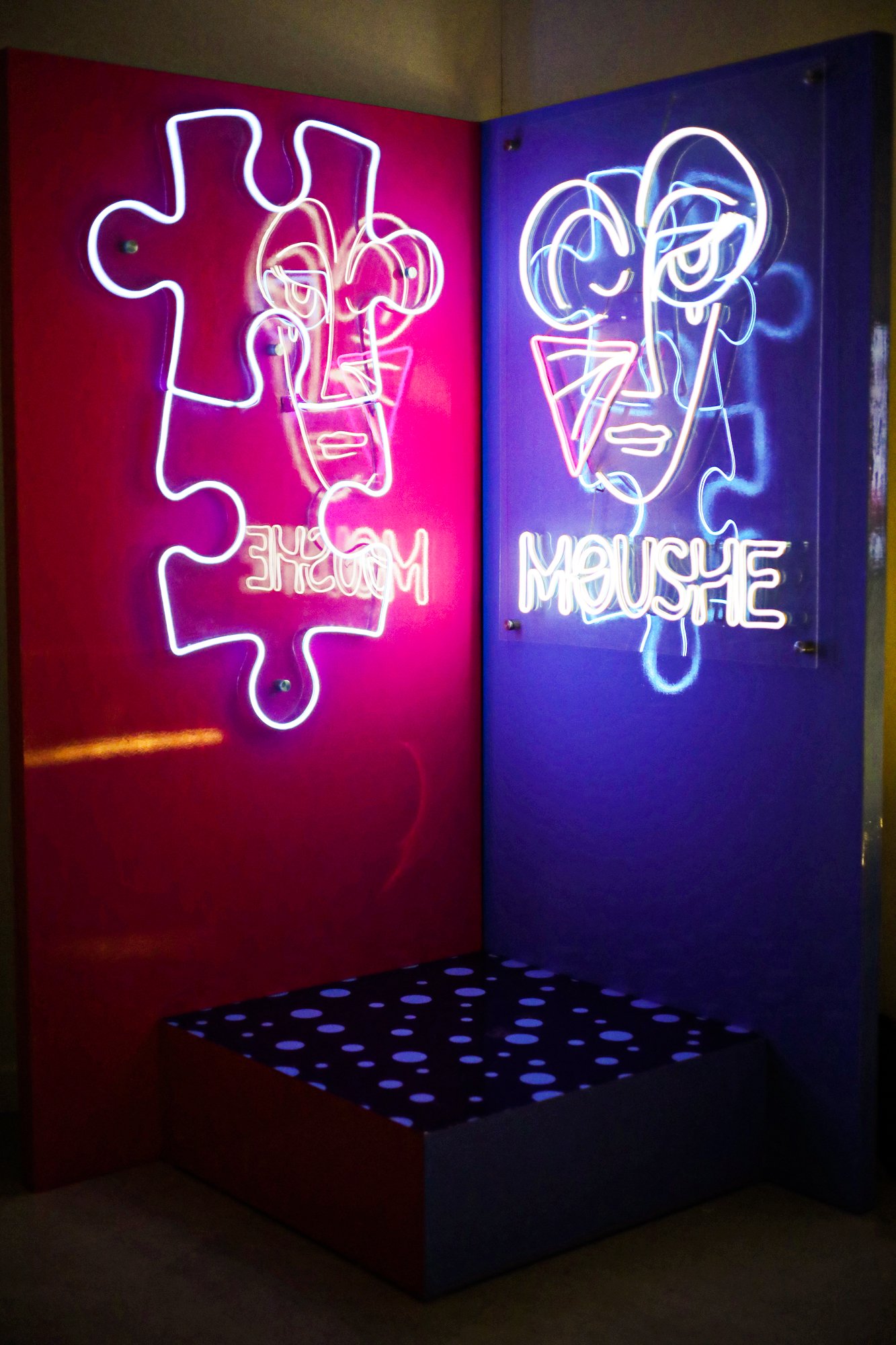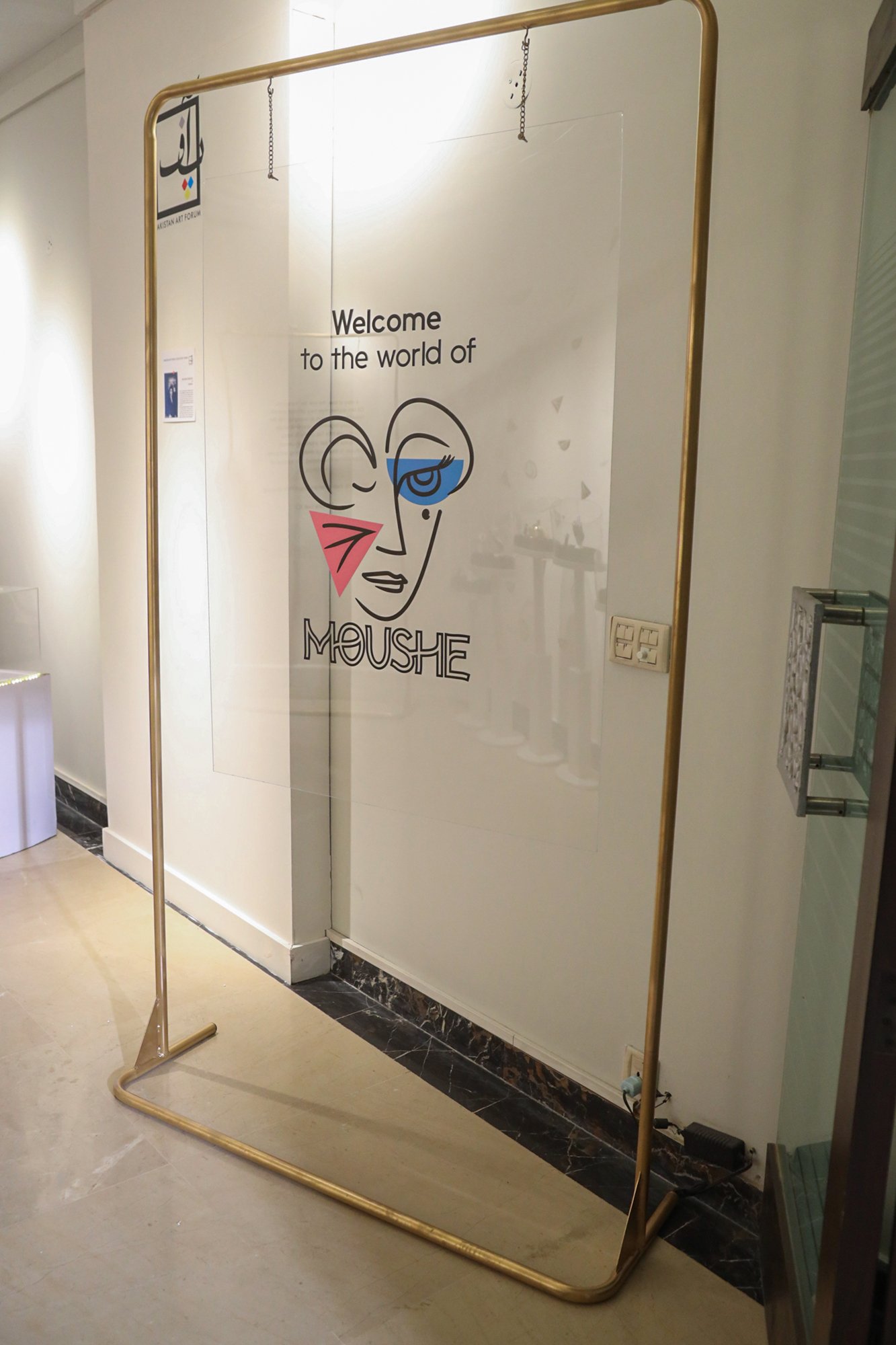 Ahmer Farooq for Pink Ribbon
To mark breast cancer awareness month, artist Ahmer Farooq partnered up with the Pink Ribbon Foundation to create artwork, the sale of which will be donated to raise funds for breast cancer patients. We are all for art for a cause, and there is nothing better to support this month than the plight of the Pink Ribbon foundation. To further highlight his point Ahmer had a conversational performance with a model wearing a bra made out of the print of his painting, stationed in front of his works
Hussain Jamil
Artist Hussain Jamil's works have been making the rounds in various social establishments – be it restaurants, cafes, or designer outlets. At the Soiree, Jamil had three stainless steel installations that would make for extraordinary outdoor or indoor wall sculptures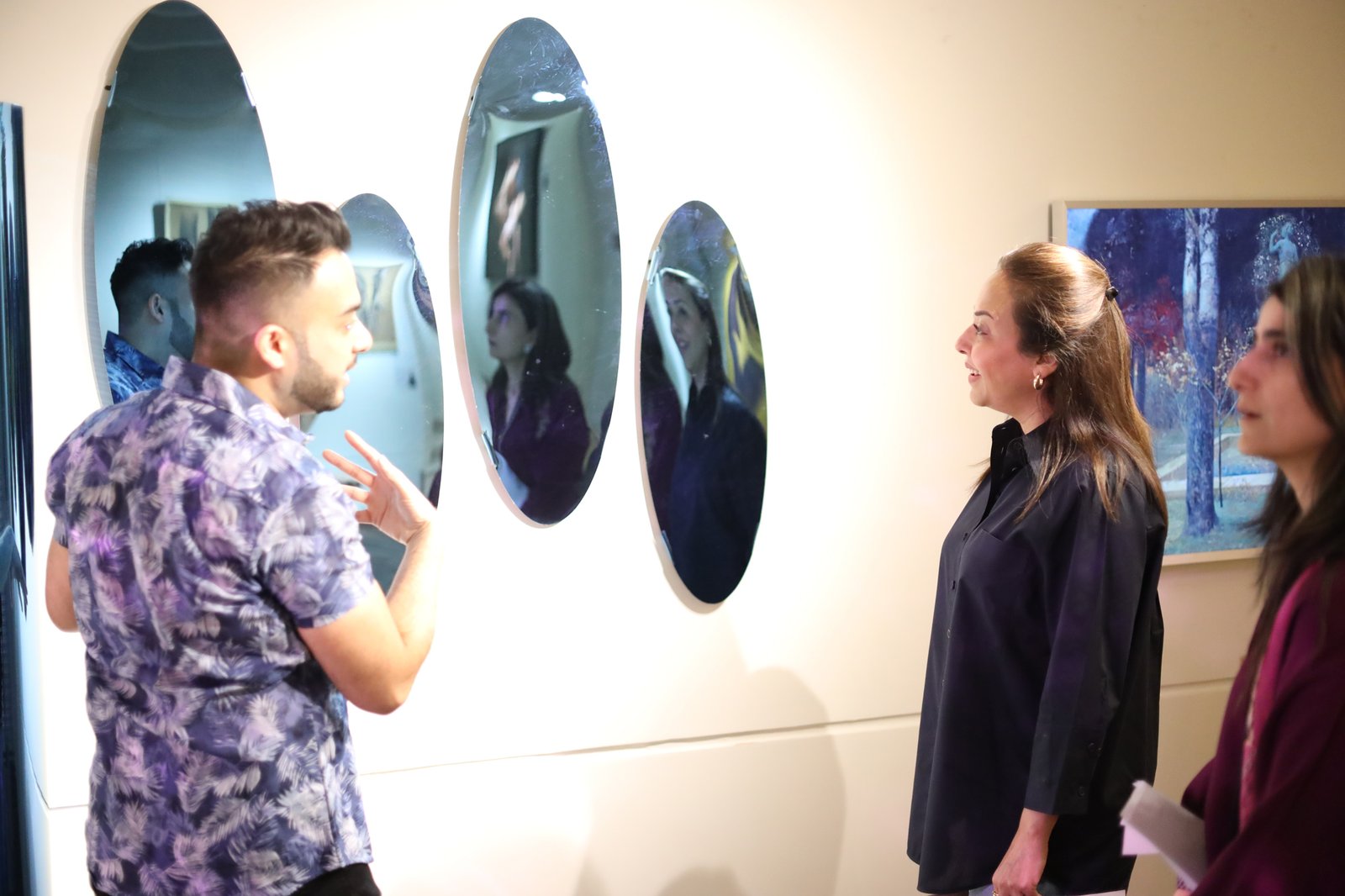 Those were some of our favorite artists from the show. Other honorable mentions also include Ali Karimi's beautiful sketches of gorgeous women, Fatima Hussain's equestrian series, Noori Malik's geometric composition, and Eloy Periera's painting "Prince of the lake'