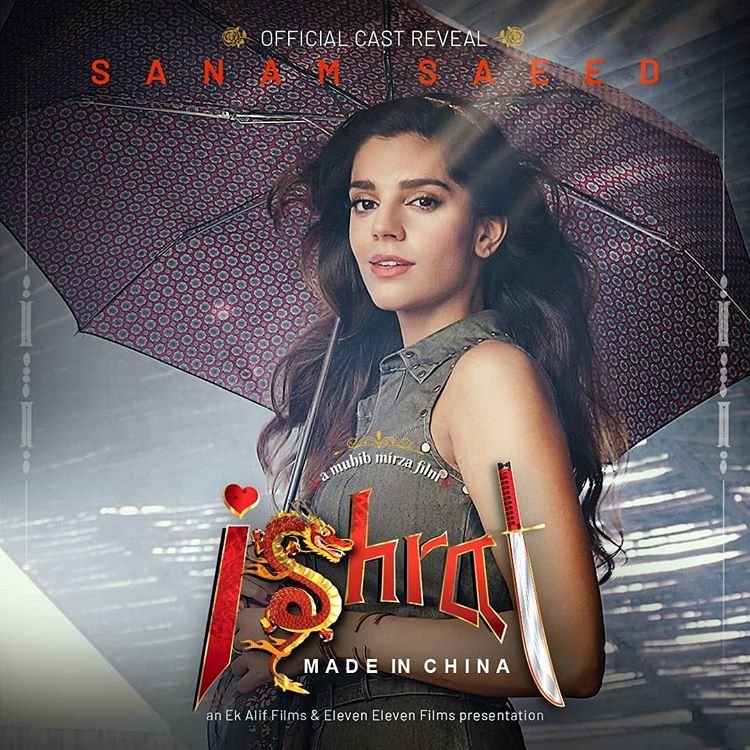 After a series of delays due to injuries, Covid, and schedule clashes, Ishrat Made in China will launch on March 3rd, 2022! Directed by Mohib Mirza and packed with a talented cast, including Sanam Saeed, Sara Loren, HSY, and a special cameo by Waqar Zaka, we're super curious to watch this action-packed rom-com.
View this post on Instagram
Everything We Know So Far
Ishrat made in China, is a passion project of Mohib Mirza, who wrote, directed, and produced the movie. All the while, he's also starring in the movie, as Ishrat himself!
The idea for this movie was planted through a previous comedy series, Ishrat Baji, and this film serves as a continuation of the character. While the seed for this movie was planted pre-covid times, it seems that the movie is seeing the light of day after three whole years.
The trailer and first look for Ishrat in China show a light-hearted and fun take on desi culture, action, and comedy. A mix of everything – this movie is aimed to please the crowds.
Sanam Saeed's Drop Dead Gorgeous Avatar!
Sanam Saeed's spot on the cast reassures us that we'll witness stellar acting and a depth of emotions. But aside from her skillful craft, attractive features, and poise, she's adorning a totally desi avatar in this movie!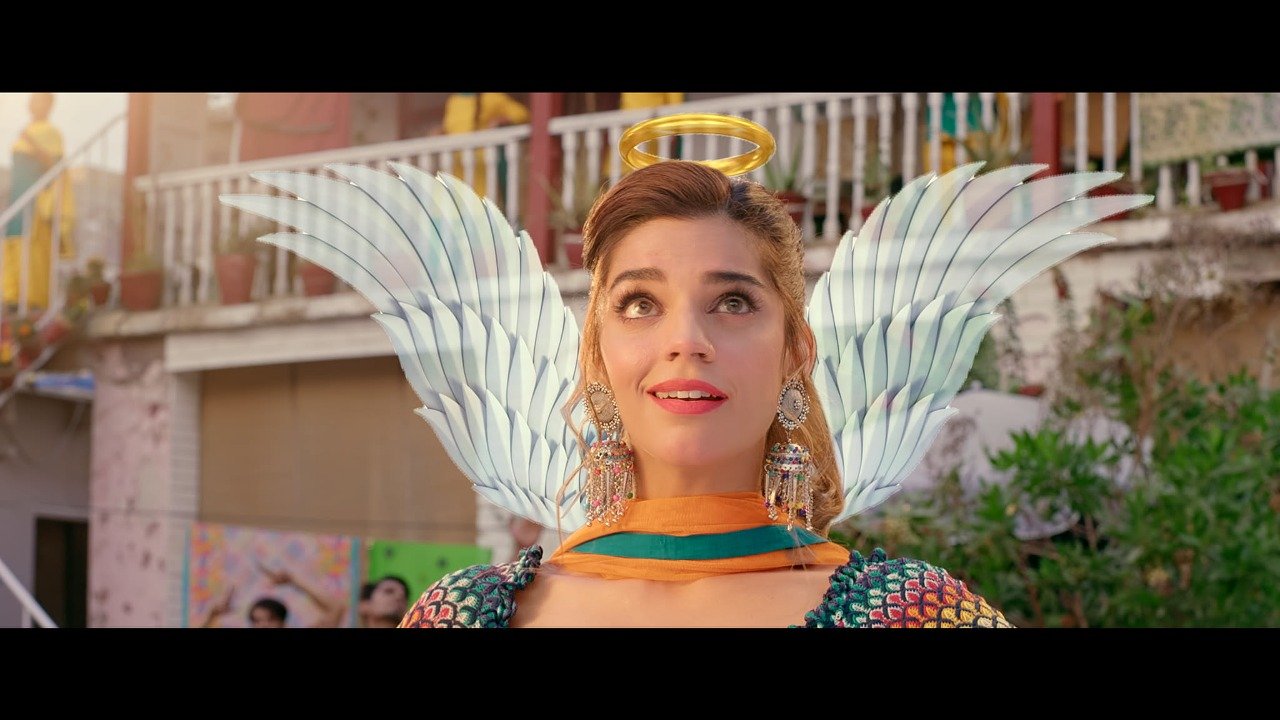 Judging from the song teaser for Tick Talk that's come to our attention, we're even more curious to see the movie. The upbeat tune of the song and the extravagant festival of colors, dance, and fun point towards a celebration of life this spring season!

However, what caught our eye was the awesome selection of wardrobes for Sanam Saeed. We're seeing loads of boldly printed kurtas, short silhouettes with voluminous shalwars, and a bright color palette. Sanam's character,  Akhtar, is the perfect doe-eyed girl next door who's set to break your heart!
There's a revival of 90s Bollywood charm in the air, owing to the song's energy-packed dance sequence, outfits, and fun moves.
View this post on Instagram

Through her colorful wardrobe, loose locks, and killer moves, Akhtar ticks all the boxes – desi, bubbly, and full of life. Ishrat Made in China is setting the tone for fashion trends this summer, and we're glad to see desi looks making a comeback!
Potential Fashion Influence
Akhtar's character is drawing heavy inspiration from an era bygone. The early 2000s small-town girl charm, with short kurtas and matching shalwars, along with loud color combinations like shocking pink and parrot green, seems to influence the movie heavily.
Even when Akhtar is in western attire, we notice a localized version of her foreign looks. From jhumkis and bangles to chappals under jeans, it doesn't get better than this! More importantly, we're curious to see the fashion influence that will trickle down to the audience. Will they be pushed to revert to the old Bollywood charm?
As we hold onto the edge of our seats to see the masterpiece created by the Lollywood powerhouse, we're equally excited to see the wave of fashion trends be displayed!