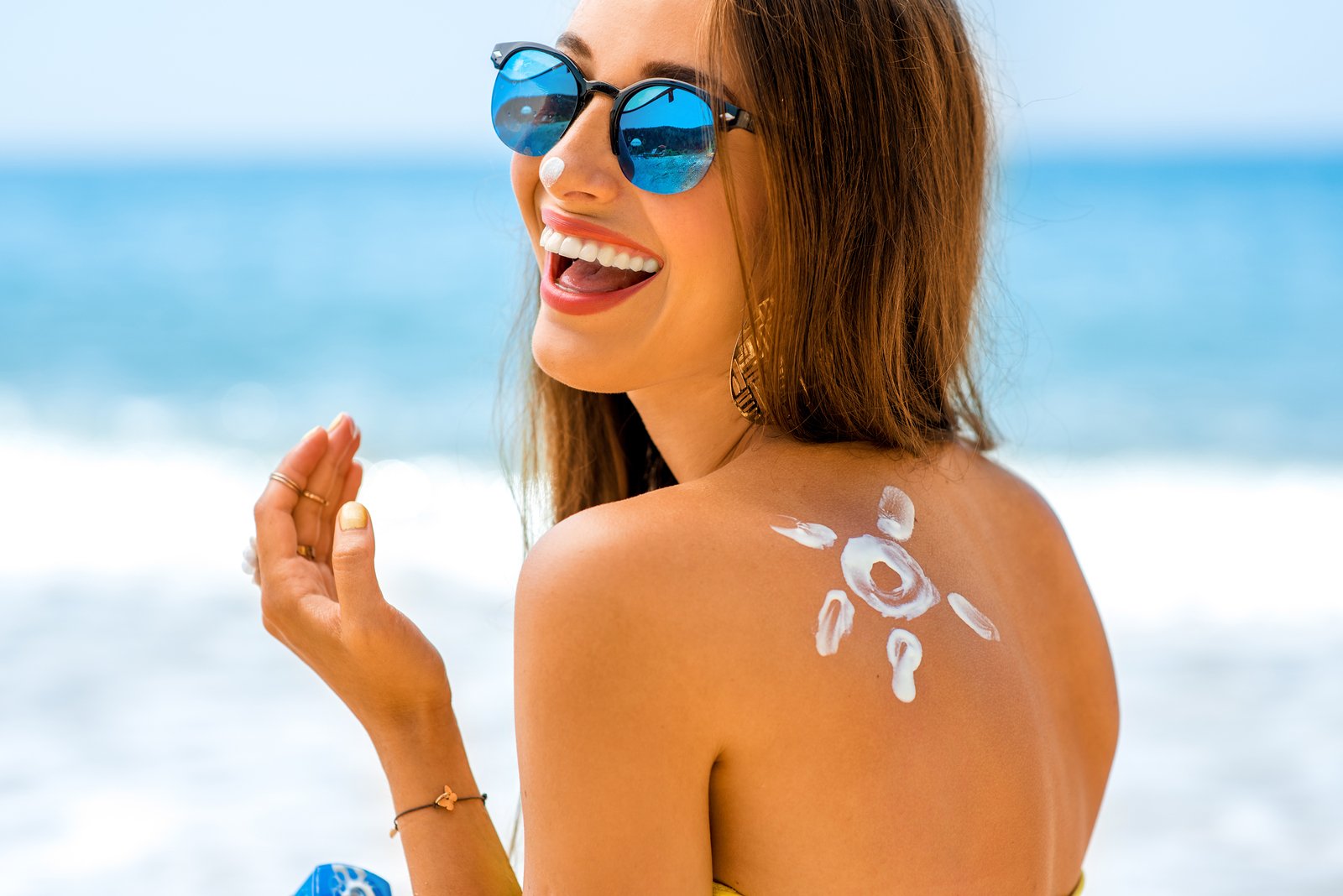 With the summer season around the corner, it is important to stock up on your summer essentials. When talking about the essentials required for the long summer season, sunscreen tops the list! We keep on trying different strategies to protect ourselves from the sun's rays. Whether it is through caps, sunglasses, or any other way but we forget the most important item: Sunscreen.
Why do I need to wear sunscreen?
This is a question that we ask ourselves repeatedly why do we need to wear sunblock. There are several reasons why wearing sunscreen in outdoors is extremely necessary. The harmful ultraviolet radiation that is emitted from the sun damages our skin which is why it is important to wear sunscreen. Even on days when the sky is cloudy, our skin is still exposed to sun rays and this leads to skin cancer. It is important to be cautious at all times and protect the skin from harmful rays. Moreover, harmful rays can also lead to discoloration and wrinkles with time. With the depletion of the Ozone layer, our skin has become even more exposed to these radiations which means greater effort is required.
What is SPF?
Wearing sunscreen is the easiest way to protect your skin and lower the risk of skin cancer. One word that we come across very frequently while purchasing sunscreen is SPF – Sun Protection Factor. It is mentioned on nearly all types of sunblock that are available in the market. Sun Protection Factor explains how efficient a sunscreen is in protecting one's skin from ultraviolet rays. Since these rays cause cancer, result in sunburn, and also damage the skin, a sunscreen with SPF prevents this.
Which SPF Sunscreen is the best?
There are different ranges of SPF and all of them have different implications. It is important to understand which SPF sunscreen would work best for you. Sunscreens are available in SPF 15, SPF 30, SPF 50, and even higher than SPF 75 and SPF 100. SPF 15 blocks approximately 93 percent of ultraviolet rays while SPF blocks approximately 97 percent of the rays. Similarly, SPF 50 blocks approximately 98 percent of the rays.
There are two types of ultraviolet rays. One is UVA which has a long wavelength and can easily penetrate into the deeper layers of the skin. The other is UVB which is not able to penetrate into the deeper layers but causes skin tanning and burning. Dermatologists suggest that one must use a sunscreen with at least SPF 30 and also it should say 'broad spectrum. Broad-spectrum means that it can protect the skin against both UVA and UVB. For everyday use, SPF 30 to SPF 50 works best. However, for days when you have to stay outdoor for long for example, for a sports activity, you should wear a sunblock over SPF 50 for greater protection.
There are sunscreens that are water and sweat-resistant as well. They work best for athletes or for those who have to swim outdoors. This way, even in water or with sweat, the sunscreen will not get off the face.
Sunday's top picks
Not all sunscreens are the same. Apart from the difference in SPF, there are many other differences to find the best sunblock that keeps your skin protected for long. Here are a few top picks:
Neutrogena Ultra Sheer Dry-Touch SPF 100+
This sunscreen by Neutrogena is seen to be effective in preventing sunburn as compared to sunblock with lower SPF levels. It is highly recommended for those who have to stay outdoors for a longer period of time and if they are exposed to direct sun. Furthermore, those who are more likely to forget to reapply sunscreen after a few hours should use this as the high SPF level is more likely to protect the skin even if it is not reapplied.
You can shop it from: https://www.naheed.pk/neutrogena-ultra-sheer-dry-touch-sunscreen-spf-100-88ml
Aveeno Protect + Hydrate Moisturizing Sunscreen with SPF 70
For all those with sensitive skin, this is for you! Since this moisturizing sunscreen consists of colloidal oatmeal, it soothes the skin and also protects it against harmful ultraviolet rays. Moreover, the hydrating effect of sunscreen works best for dry and sensitive skin. It has an SPF 70 which keeps you protected and safe.
You can shop it from: https://www.alfatah.pk/products/aveeno-sunscreen-spf70-protect-hydrate-85-gm
Bare Republic Mineral SPF 50 Neon Sunscreen Stick
This is the go-to sunscreen for kids especially. It is a sunscreen stick that is easy to apply. Most people are likely to skip the sunscreen only because they feel it is hard to apply and will be a mess. This sunscreen solves this problem. Moreover, the bright-colored stick attracts the kids and encourages them to apply it before going out. Kids' skin is equally important and should be protected from harmful sun rays. Sunblock with SPF 50 is adequate for everyday use as well.
You can shop it from: https://www.amazon.com/Bare-Republic-Mineral-Color-Electric/dp/B07BN2K911
MDSolarSciences Mineral Beauty Balm Broad Spectrum SPF 50
For all those who do not like sunscreen appearing as too bright and fair on the skin, this broad-spectrum sunblock is for you! It blends easily with the pigmented skin and does not appear to be something different applied over the skin. SPF 50 allows it to be used daily in routine and the broad spectrum provides extra protection from both UVA and UVB. Also, it is a fragrance-free formula and can also be used as a base for foundation.
You can shop it from: https://www.amazon.com/MDSolarSciences-Mineral-Beauty-Spectrum-Medium/dp/B00KDIPESW
Don't forget the sunscreen no matter what! This secret ingredient will get you through the summer season.