In a sea of muted colors and bland ensembles, there stands Durefishan Saleem – a breathtaking vision of elegance and style. Adorned in a blue outfit by Renee by Zunaira Teli that seemed to have been crafted by celestial hands, this beautiful celebrity radiated an enchanting aura that captivated the eyes and hearts of all.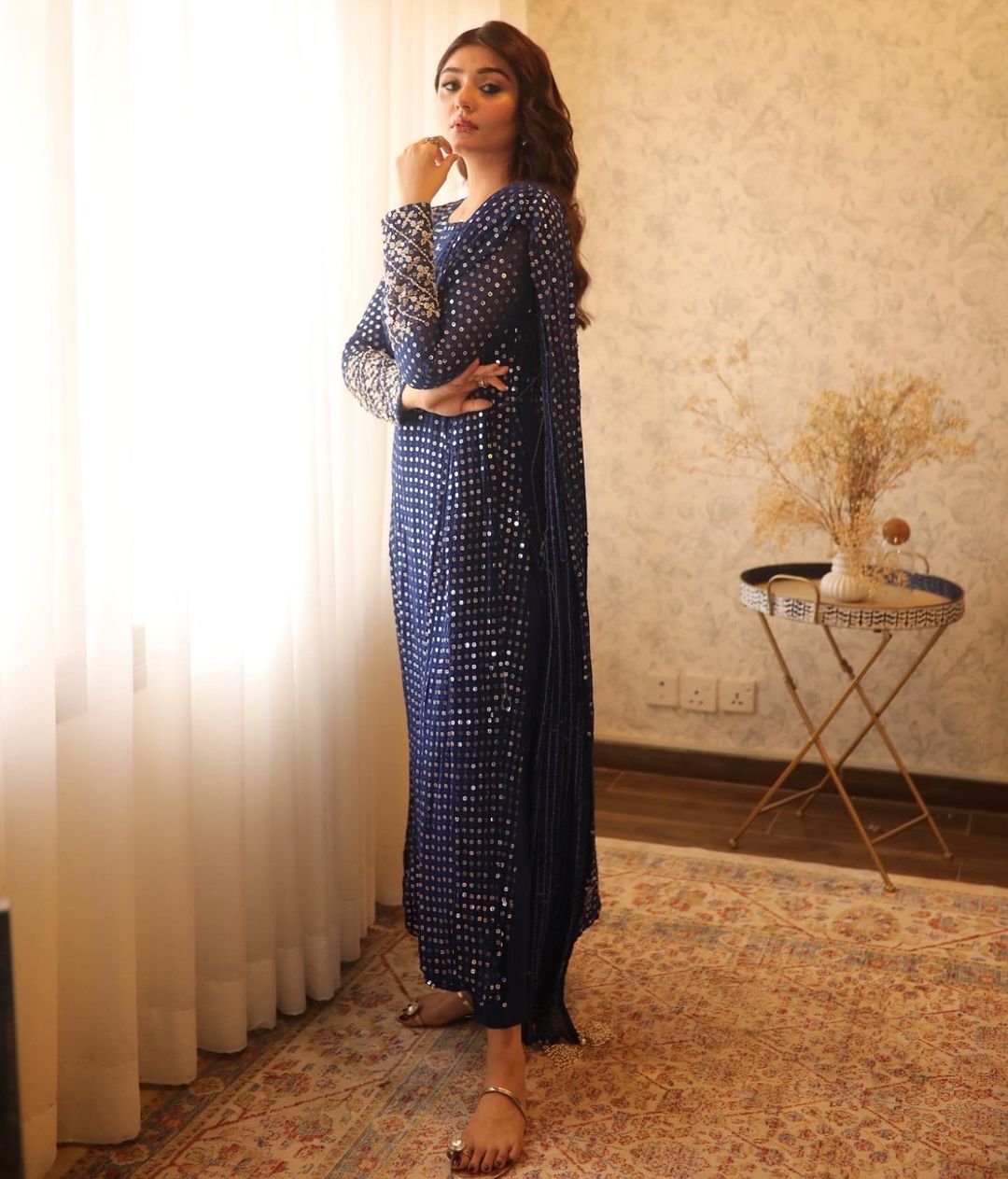 Her dress, a masterpiece of design and craftsmanship, was reminiscent of the starry night sky. A deep shade of midnight blue shone brilliantly under the soft glow of the moon. The fabric embellished with sequins twinkles like distant stars. Furthermore, delicate embroidery adorned the dress, weaving intricate patterns of ethereal beauty. Golden threads meandered gracefully across the fabric, creating a mesmerizing dance of intricate designs. Each stitch and detail added another layer of elegance, elevating the attire to sheer perfection.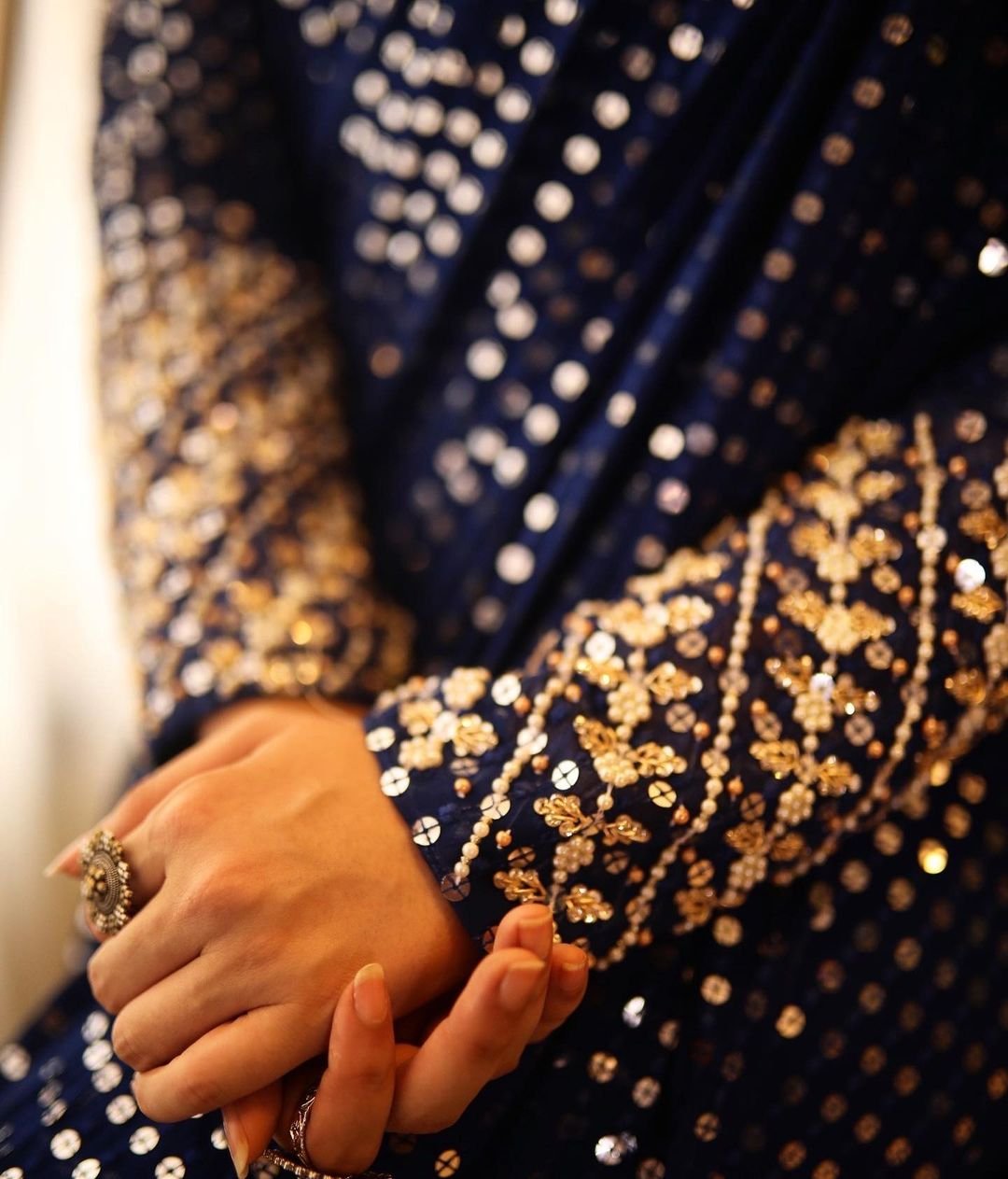 But it was not just the outfit that made Durefishan beautiful. Her posture exuded confidence and grace. She becomes the embodiment of elegance, charm, and beauty. We are in absolute awe of her look!