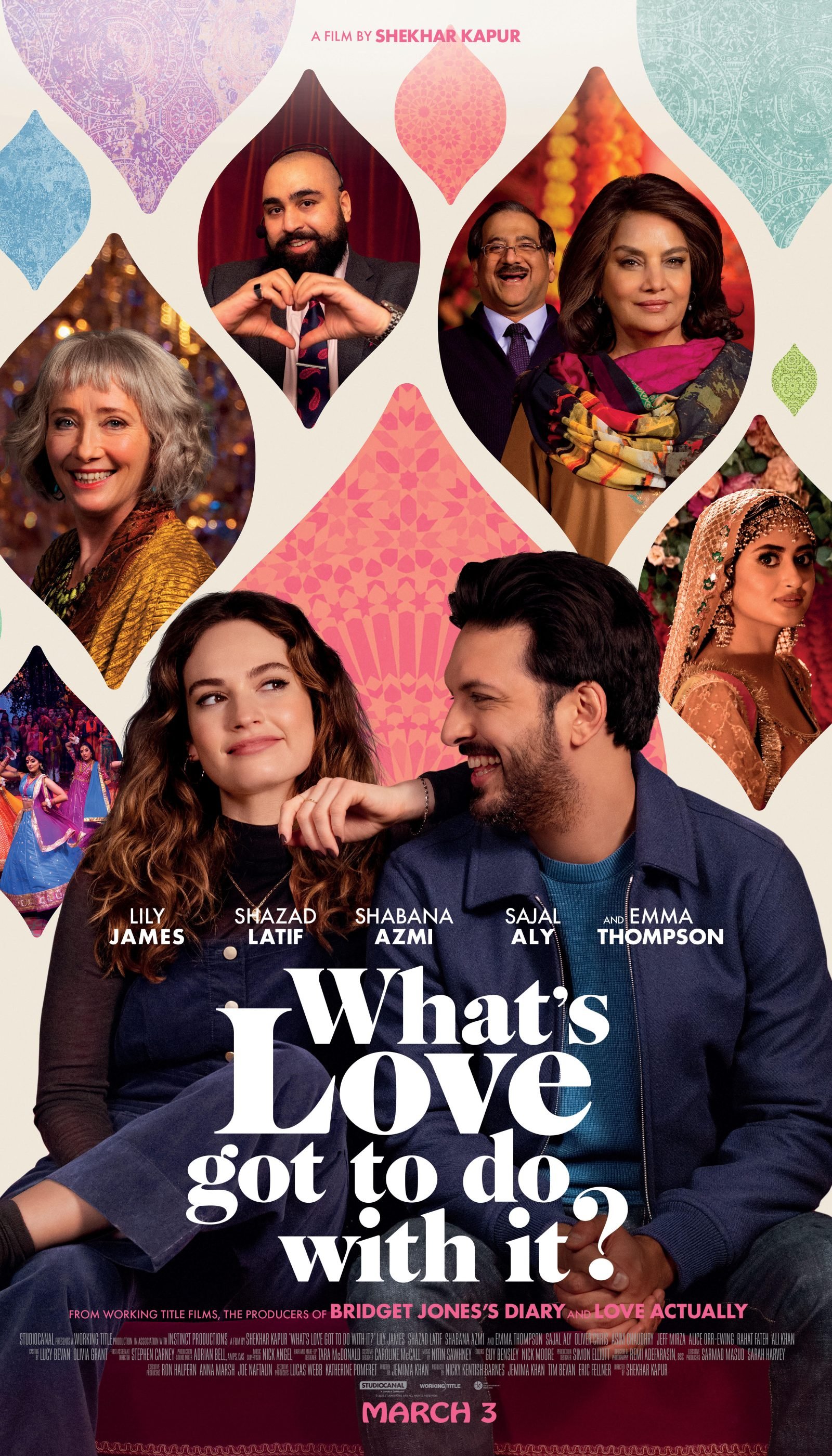 'What's Love Got to Do with It?' is a 2022 British romantic comedy film directed by Shekhar Kapur, from a screenplay by Jemima Khan. The star-studded cast comprises Lily James, Shazad Latif, Shabana Azmi, Emma Thompson, Sajal Aly, Oliver Chris, Asim Chaudhry, Jeff Mirza, and Alice Orr-Ewing, and Rahat Fateh Ali Khan.
What's Love Got to Do with It premised at the Toronto International Film Festival on 10 September 2022, winning Best Comedy (the 'Ugo Tognazzi' award) at the Rome Film Fest on 22 October 2022, and released globally with great reviews!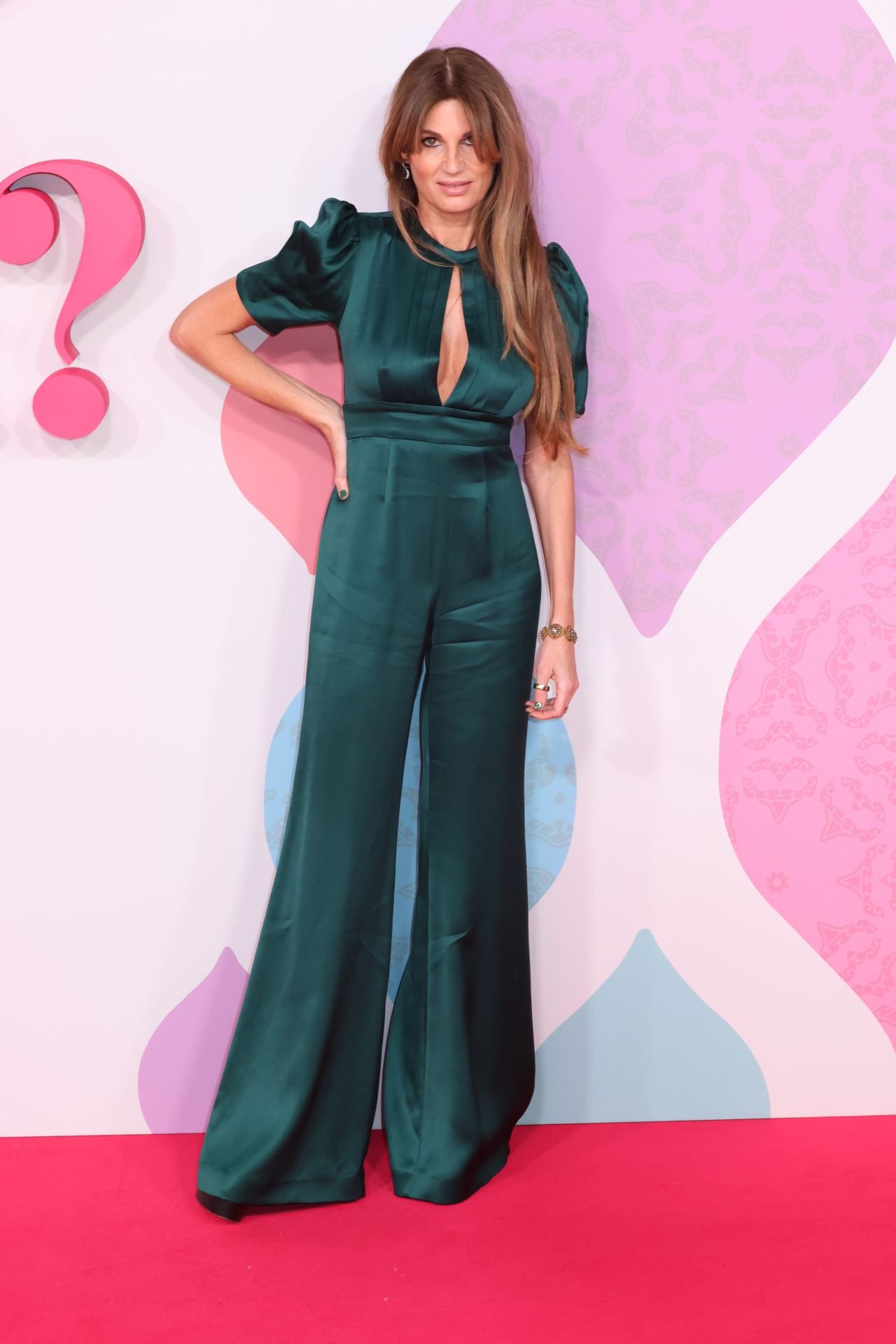 Jemima Marcelle Goldsmith is an English screenwriter, television, film, and documentary producer, and the founder of Instinct Productions. Largely beloved in Pakistan for being the ex-wife of Former Prime Minister, Imran Khan.
Having lived in Pakistan for more than ten years, and experiencing the vibrant culture firsthand, Jemima has always been fond of Pakistan and quite often expresses interest in current affairs. Her movie, 'What's Love Got To Do With It', is essentially a love letter to Pakistan, and its people as she aims to enable the West to see the beautiful culture, traditions, and lifestyle in Pakistan in a positive light, as opposed to the negativity associated with the country on mainstream media.
We, at Sunday Times, had the honor of exclusively interview her as she shares all the details about her movie!
What is the story behind the distinctive title of the film?
The title essentially sums up the themes of the film. The film focuses on what love means, as the film discusses Arranged Marriages vs Love Marriages, and how much love is essential to enter a relationship — whether one should walk into love or fall into love.
Does the movie focus on Arranged Marriages?
Yes! The movie is basically about a Pakistani British boy who has asked his parents to help him find a partner, but his childhood British friend does not understand the rationale behind the love marriage, he then goes on to document the entire process and experience as the movie explores love, marriages, and traditions in Pakistan as she accompanies him in the journey of finding a partner in an arranged setting.
How is the chemistry behind Lilly James, and Shehzad on screen and in real life?
They are both best friends in real life, which reflects on screen as their comfort level with each other radiates the chemistry that the role required.
What was the thought process behind the casting of the film, particularly Sajal Aly?
We always wanted to cast a Pakistani actress for the Pakistani girl's role. Yousuf Salahuddin recommended Sajal Aly as an actress, and upon her audition, she was the obvious choice and we did not even audition anyone else, her energy and charisma is contagious, and she is a brilliant actress!
How was your experience working with Sajal Aly?
Sajal is lovely! She is very professional, she has also stayed at my house while shooting, we are all rent of her. She is a genuinely good and kind person, and she is family now!
Is there a particular message you wanted to share through the movie?
I wanted to do something different in terms of the portrayal of Pakistan beyond the negativity and dark side that we see about Pakistan regularly on news, focusing on Pakistan's culture, tradition, and lifestyle in a positive light, and hopefully changing perceptions.
I wanted to make a mainstream British romcom about my experience of living in Pakistan for ten years, vibrantly and colorfully so that the audience from the West can resonate too.
What is your favorite scene from the movie?
I have the wedding song which plays over the Mehndi and then at the end of the credits. It is a beautiful collaboration of different talents, comprising Naughty Boy, Lilly James, and Rahat Fateh Ali Khan. I am obsessed with the song and listen to it quite frequently, hopefully, the audience will love it too!
Watch the full interview below, and check out the captivating film!
View this post on Instagram