Spotify was popular in Pakistan even before it had officially launched in the country. It came as no surprise then that when the streaming giant did enter the local market, they quickly became the most downloaded audio streaming app in the country. However, Spotify was never in the country just to achieve this feat, it had a lot more in store. In fact, over the span of the last two years, the app has considerably transformed the local music scene.
In a country where piracy was widespread, music labels didn't exist and there were little to no opportunities for emerging musicians to sustain themselves from their art alone, Spotify gave them the power to showcase their talents on a global stage.
And with the recently held round two of their glittering "Pakka Hit Hai " gig, we had to take a deeper dive into the concepts that are driving the platform's success in Pakistan. Sunday Times sat down with Spotify's Senior Editor for Pakistan, Sri Lanka and Bangladesh, Rutaba Yaqub, asking her to tell us more about the achievements that the app now boasts in Pakistan.
"Spotify is a global brand that now has 551 million monthly active users worldwide and a library of more than 100 million songs which encompass almost everything from the evergreen qawwalis of Ustad Nusrat Fateh Ali Khan to more modern tracks from artists like Young Stunners and fresher talents like Natasha Noorani and Abdul Hannan," she commented.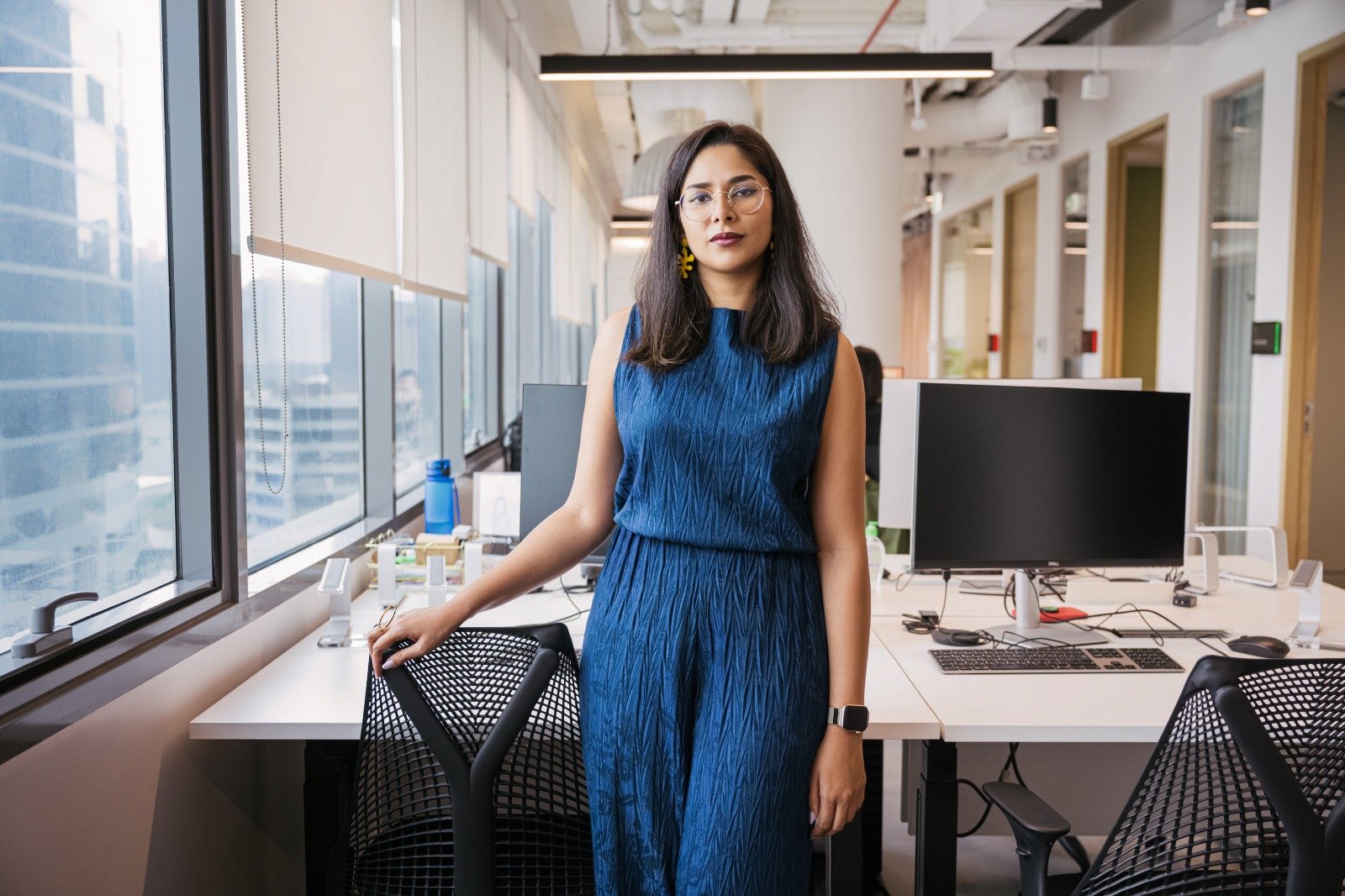 The 'Pakka Hit Hai' playlist, the hub whose title became a brand for a series of concerts, the second of which was held in Lahore this weekend, is one that intrigues deeply. It is just one of many destinations that are tailored to Pakistan and is a significant milestone not just for Spotify but for the Pakistani music scene as well. This playlist holds a special place for Spotify, as it represents a commitment to showcasing the best of current Pakistani hits. It has become one of the most happening editorial playlists with the local audience within a short span of time.
As Rutaba puts it, "Prior to July 2022, there was a noticeable absence of a dedicated space on Spotify for local Pakistani bangers. This gap led us to conceive and launch the 'Pakka Hit Hai' playlist, which has since become the go-to destination for anyone looking to discover and enjoy the latest Pakistani music trends."
She further added that the essence of 'Pakka Hit Hai' lies in the amalgamation of hits and culture. It serves as a true reflection of what the people of Pakistan are listening to right now, capturing the vibrant and diverse musical landscape of the country. From Punjabi beats to Sufi melodies, and from hip-hop grooves to pop anthems, this playlist encapsulates the entire spectrum of musical genres that resonate with the Pakistani audience.
The first gig was held in March of 2023 and it was the first time that Spotify did an on-ground celebration that involved both artists and fans interacting in a special manner. At the first event, a refreshed playlist interface was introduced to make it more interactive and exciting for listeners. The fresh and refined identity made 'Pakka Hit Hai' even more popular.
Rutaba shared that since the first gig, the "Pakka Hit Hai" playlist has witnessed a 65% increase in followers. Bayaan, Kaifi Khalil and Jawad are the bands and artists that have witnessed the most growth in listenership since being added to the hub. And the tracks come as no surprise as they truly are "Pakka Hit Hai". The top three songs are "Kahani Suno 2,0" by Kaifi Khalil, "Bikhra" and "Iraaday" by Abdul Hannan and Rovalio.
"With the gigs, we aim to take the 'Pakka Hit Hai' experience to the next level. Our goal was to bridge the gap between the audience and the talented artists responsible for crafting these chart-topping hits. The event has served as an on-ground playlist experience, bringing people closer to the music and the artists who create it. It is a memorable occasion everytime where fans have the opportunity to connect with their favorite musicians and experience the magic of live music," added Rutaba.
When asked to shed some light on her role, Rutaba noted quite excitedly; "We aim to understand the cultural essence of each track, recognizing that music is an emotional experience. This understanding combines with Spotify's algorithms, which help us scale curation and connect artists with their audiences. Playlists serve as a potent tool to express various moods and emotions, creating a profound connection between listeners and music."
The playlists are a fundamental element in making Spotify the brand that it is eventually allowing it to garner immense love and attention from fans not just across Pakistan but globally as well.