Sajal Aly's fashion sense always captivates, and her recent choice of an all-black saree by Zarub Official is no exception. This elegant ensemble showcases her impeccable style and sophistication. The choice of black is timeless, exuding an aura of grace and mystery.
What truly elevates this look is Sajal's decision to tie her hair in a high ponytail, giving her appearance a sleek and modern touch. The high ponytail perfectly complements the saree's traditional elegance with a contemporary twist. This hairstyle not only adds an element of chicness but also highlights her facial features and the intricate design of the saree.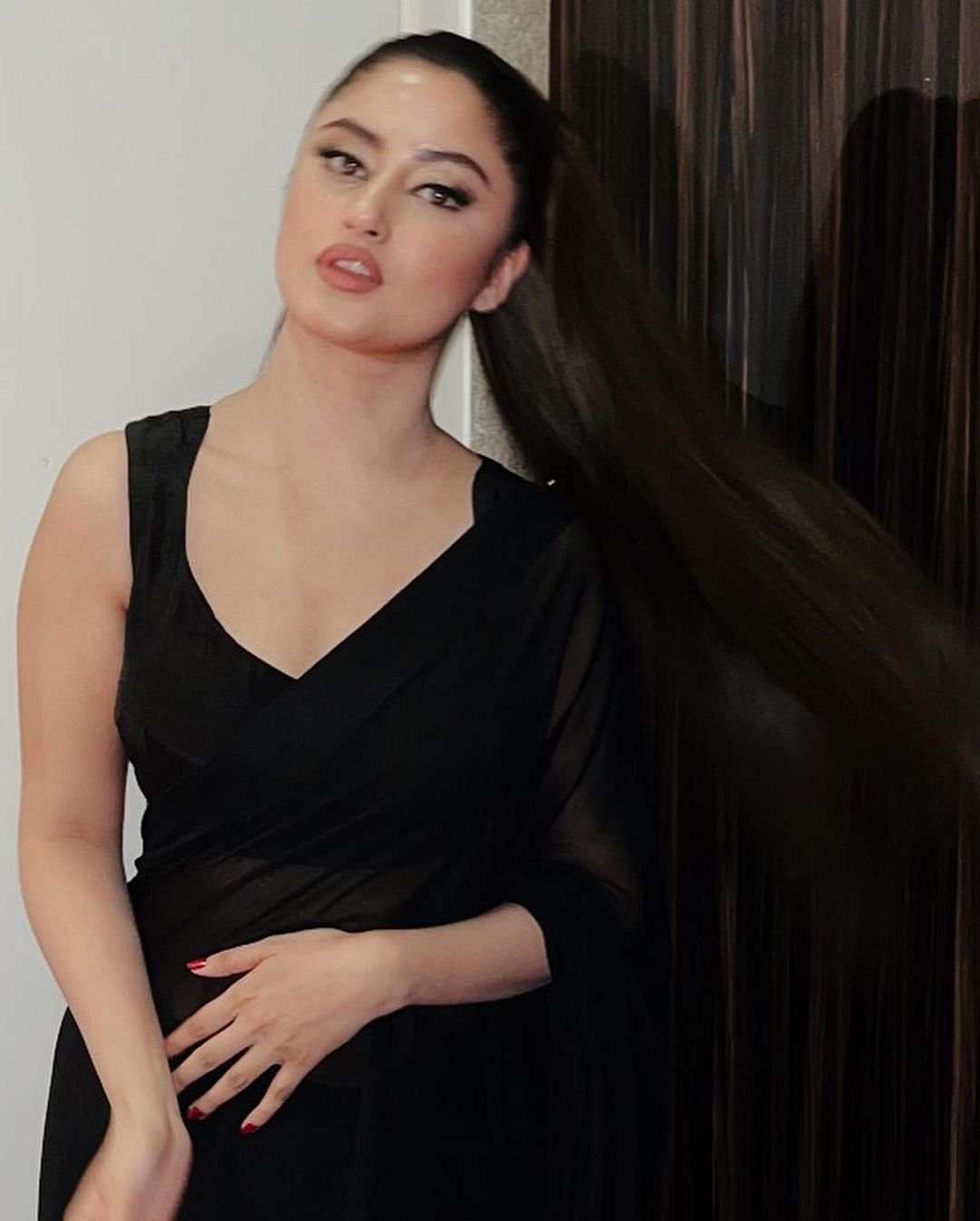 Sajal Aly's fashion choices continue to set trends and inspire many. Her ability to seamlessly blend traditional attire with modern styling cues is a testament to her fashion-forward sensibilities. In this all-black saree and high ponytail look, she radiates confidence and timeless beauty, leaving a lasting impression on the fashion world.