Wedding day is one of the most significant days of your life and every bride and groom want it to be the most memorable day of their lives. Every day we see new trends and people opting for unusual ways to make their big day unique and different from others. Brides and grooms are opting for new trends different from the traditional entrance. Sparkles, phoolon ki chaadar, or buggies are just a few ways to make your big day more special. These suggestions, ranging from fireworks to ATVs, might help you decide what form of entry is best for you!
Add Some Sparkle
One great way to make a unique and beautiful entrance is making an entry under the shower of sparklers. Make your friends and cousins hold the sparklers and make a walkway for the bride and groom. These Phooljhariyas not only are budget friendly but also look so regal and beautiful in the pictures. Another way to go about it is getting the sparklers fixed on the floor and as the bride and groom walk down the aisle, someone can light them up.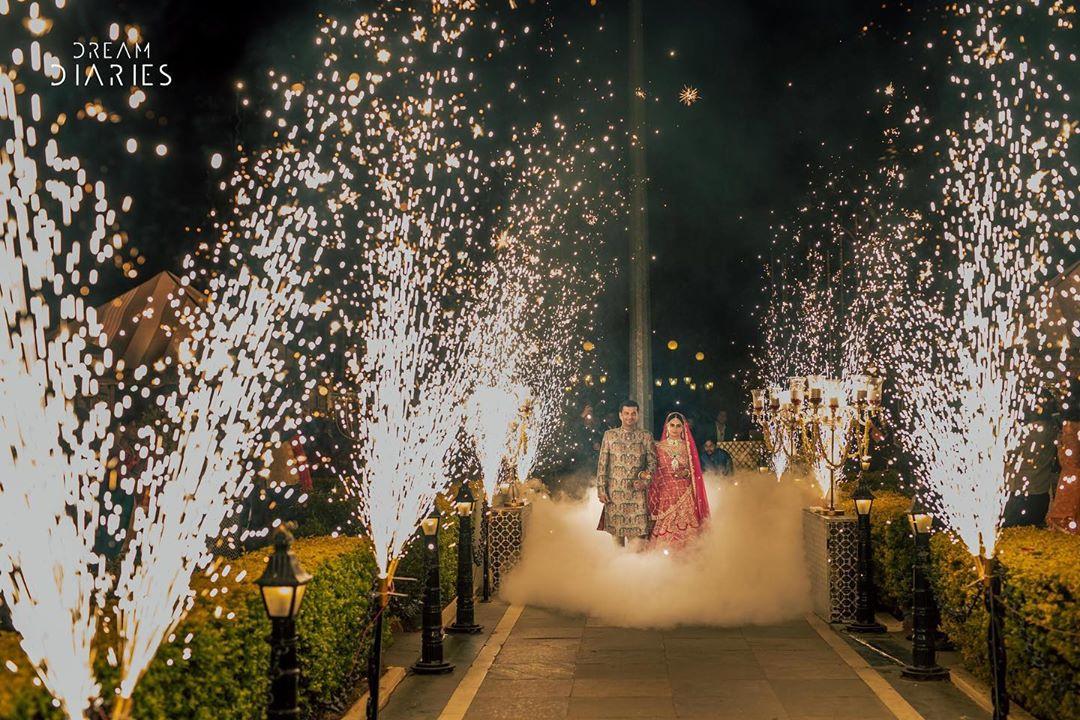 Colour Bomb
Add colors to your wedding by using colour bombs whilst walking down the aisle. It is a perfect idea for making your entry unique, especially on mehndi or mayun. As Mehndi is usually quite a colourful event as compared to the rest of the functions. Colour bombs come in various colours. Choose the colours that compliment your dress rather than dominating it. Another noteworthy point is that this trend looks way better in outdoor functions. So, we'd suggest you plan accordingly.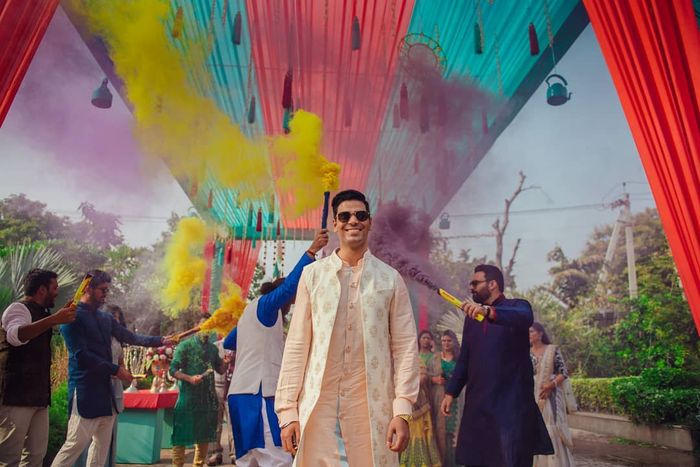 Ride Together
Another extravagant yet unique idea is to rent an ATV, bike, rickshaw or vintage car to make your couple's entry dramatic and extraordinary. Trust us, all eyes are going to be on you. Just add a few floral decorations to it. Make it look flashy and trendy. You can add play cards, flowers, led lights etc. An ATV is sure to give a daring entry with an attitude. Make your friends stand at the back and dance. Each and every activity should not just be completed as a part of the ritual but the bride and groom along with their family and friends must have fun and enjoy themselves to their fullest.
View this post on Instagram
Dance Away Under Phoolon Ki Chaadar
Yes, we know that you must be thinking about what's new about it. But trust us, this never goes out of style. While all of us want our entry at the wedding to be unique and trendsetter but going for old traditions is not only safe but also looks beautiful. A traditional entry always looks cute. Walk down the aisle under a phoolon ki chaadar along with your brothers and family members. Phoolon ki chaadar is not only for style, it also has a significant meaning behind the concept. The brothers give away their sister under phoolon ki chaadar depicting how they have always taken care of her like a flower and now they are giving away her hand to her husband with the expectation that he will also take care of him the same way.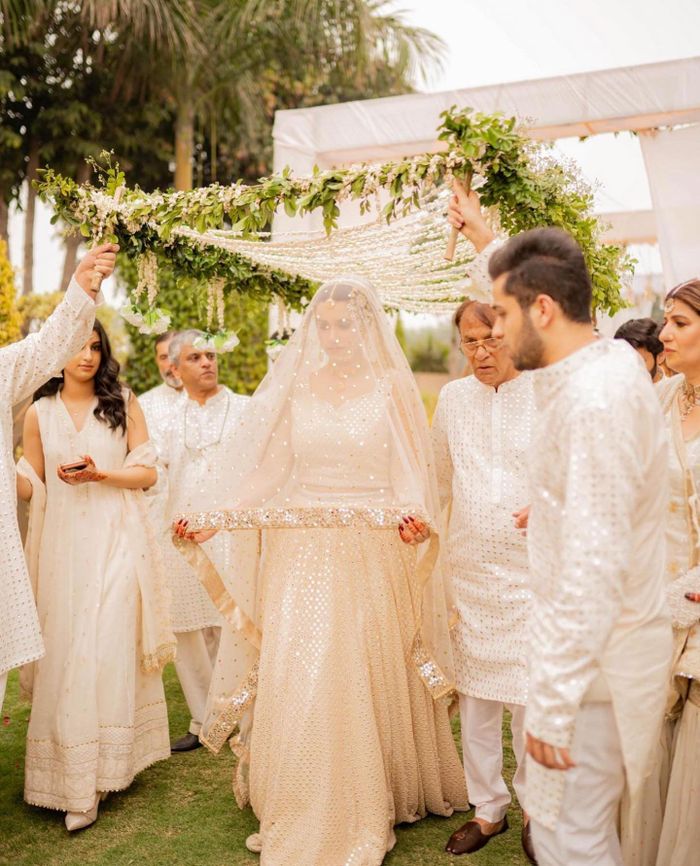 Cinderella Under An Umbrella
If you want to have the effect of traditional entry like phoolon ki chaadar with a modern twist then you can get an umbrella and decorate it with flowers. Combine this with other features such as smoke bombs and sparklers for a beautiful Instagram-worthy wedding entry.