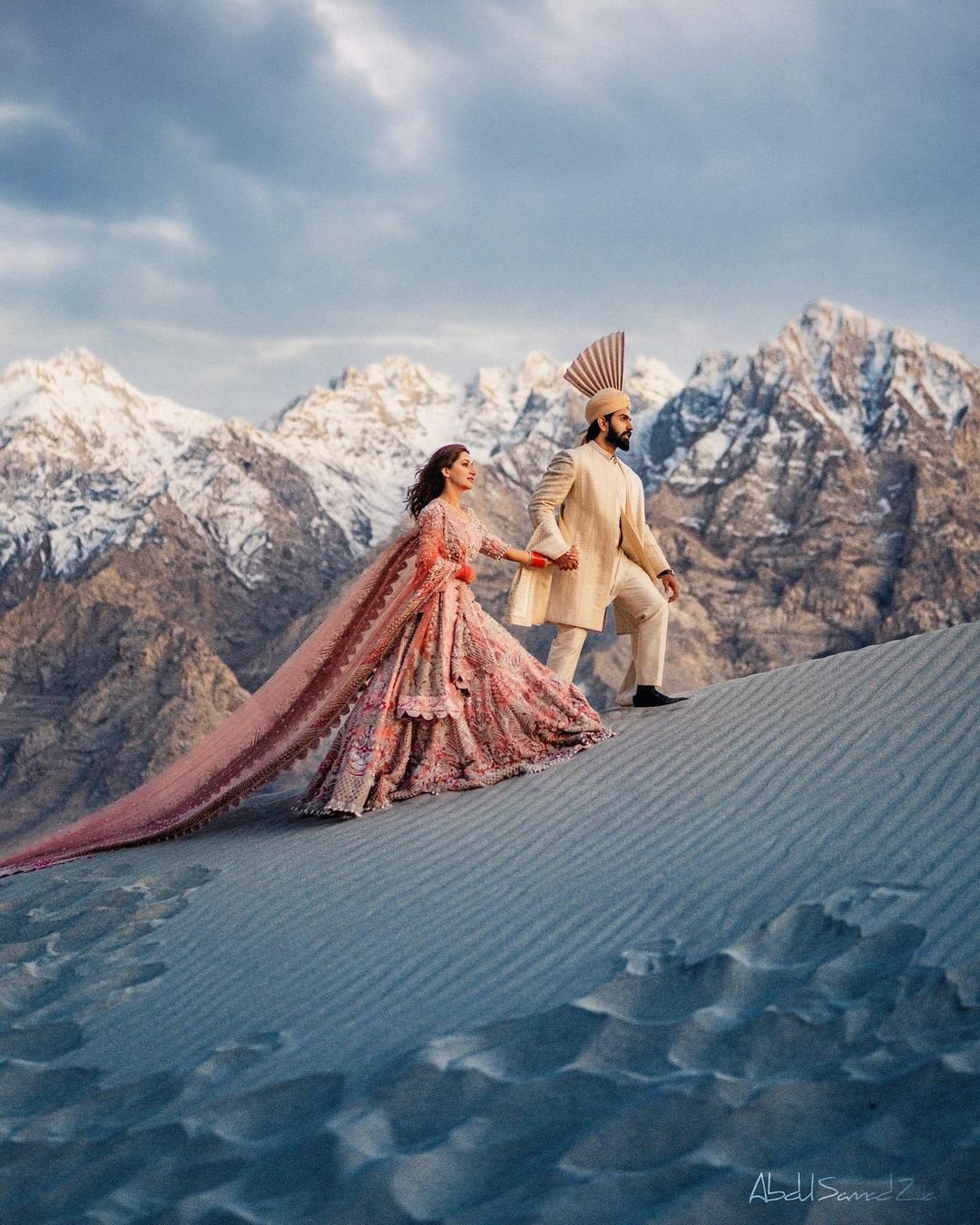 There are a variety of couple shoots that we come across but usually there is one that we absolutely adore. We found our dream couple shoot of the extraordinary couple who broke all stereotypes. The exceptional couple went against all odds to get their dream shoot taken by the talented Abdul Samad Zia and team. Jia and Priyanka travelled up to 2000 kilometers for their wedding photoshoot. The couple travelled approximately 2228 meters above sea level to turn their dreams into reality!
View this post on Instagram

The remarkable couple shoot is a treat for the eyes surprising all viewers. Moreover, we are in awe of the exceptional idea that this couple had to stand out and break away from the ordinary. The gorgeous couple got their dream photoshoot done in Cold Desert, Skardu. Also, the scenic beauty of Pakistan and the magnificent nature enhances the beauty of the couple. Without a doubt, the shoot is remarkably done adding to the already long list of reasons to visit Northern Pakistan. The couple as well as the exceptional photography team receive huge appreciation for the unique idea and perseverance to fulfil that! The beautiful pictures that came out of this experience are worth praising.
We are in awe of how adventurous Jia and Priyanka turned out to be. They definitely took their wedding to a completely new level!