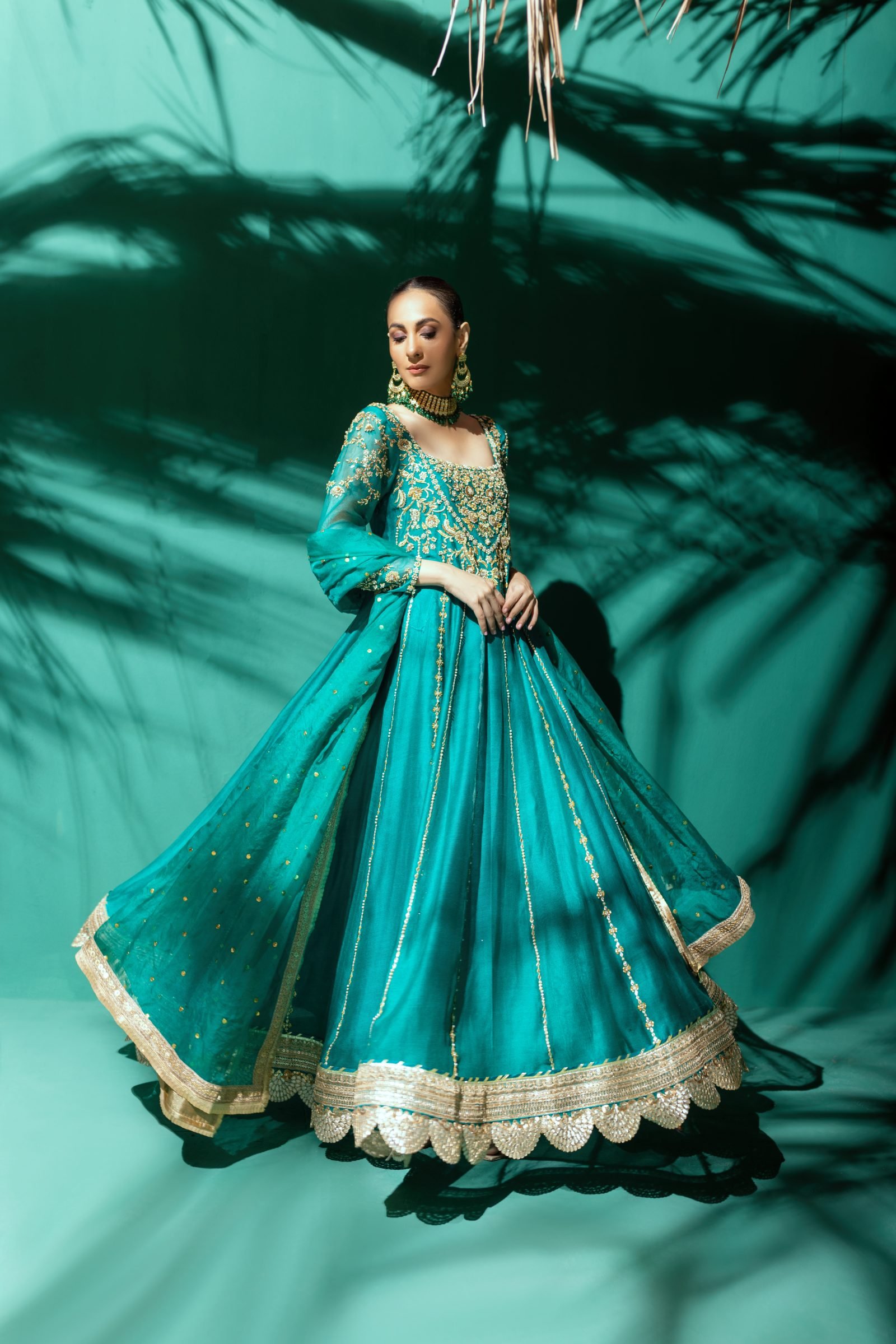 Wedding season is around the corner so let's prepare ourselves to the fullest for the glamorous days ahead! A range of Pakistani designers specializes in festive wear and exquisite wedding attires that keep you covered for the wedding season. Here are some of our top picks from the festive wear brands.
Parniyaan by Ayesha
Parniyaan by Ayesha is an all-rounder brand specializing in heavily embellished outfits to hand-painted attires. It is a popular name when it comes to celebrity wardrobes. Some of our favorite celebrities are seen wearing gorgeous outfits from the brand repeatedly. From the color palette to the unique designs, magnificent embellishments to distinctive cuts, they do it all!
Parniyaan by Ayesha is known for designing the entire wardrobe of celebrities in dramas such as Sidra Niazi in Badzaat, Momal Sheikh in Daraar, Hira Mani in Ye na thi Hamari Qismat and many more!
They are known for the fine detailing that is shown in their exquisite pieces. Reema Khan wears a beautiful handmade shawl by Parniyaan by Ayesha that is perfect for your wedding festivities! Moreover, Reema is also seen wearing a gorgeous outfit by the brand at the recently conducted Hum Awards 2022.
Ari and Oak
Ari and Oak are known for bringing traditional artisan techniques in their specially curated pieces that make statement articles. It is a mother-daughter duo who share a passion for beautiful clothes. It is a versatile brand that has a little bit of everything to satisfy your needs for the upcoming wedding season! From occasion wear to formal and semi-formal pieces, they've got you covered.
The brand appreciates timeless fashion and provides you with sustainable options that you can wear several times in different ways! They don't compromise on quality and exclusivity and that's what matters. Stand out this wedding season with unique and timeless pieces from Ari and Oak.
It is meant to be for women who are bold and who wish to stand out in a full room. The fashionable options will make you confident as you dress up!
View this post on Instagram
Ansab Jahangir
Ansab Jahangir is a complete fashion design house initiated by two sisters. Themes of family and festivity are their favorites and are repeatedly seen in their outfits. Moreover, they add a special element and that is infusing the glittering culture of Karachi in their hot-selling pieces.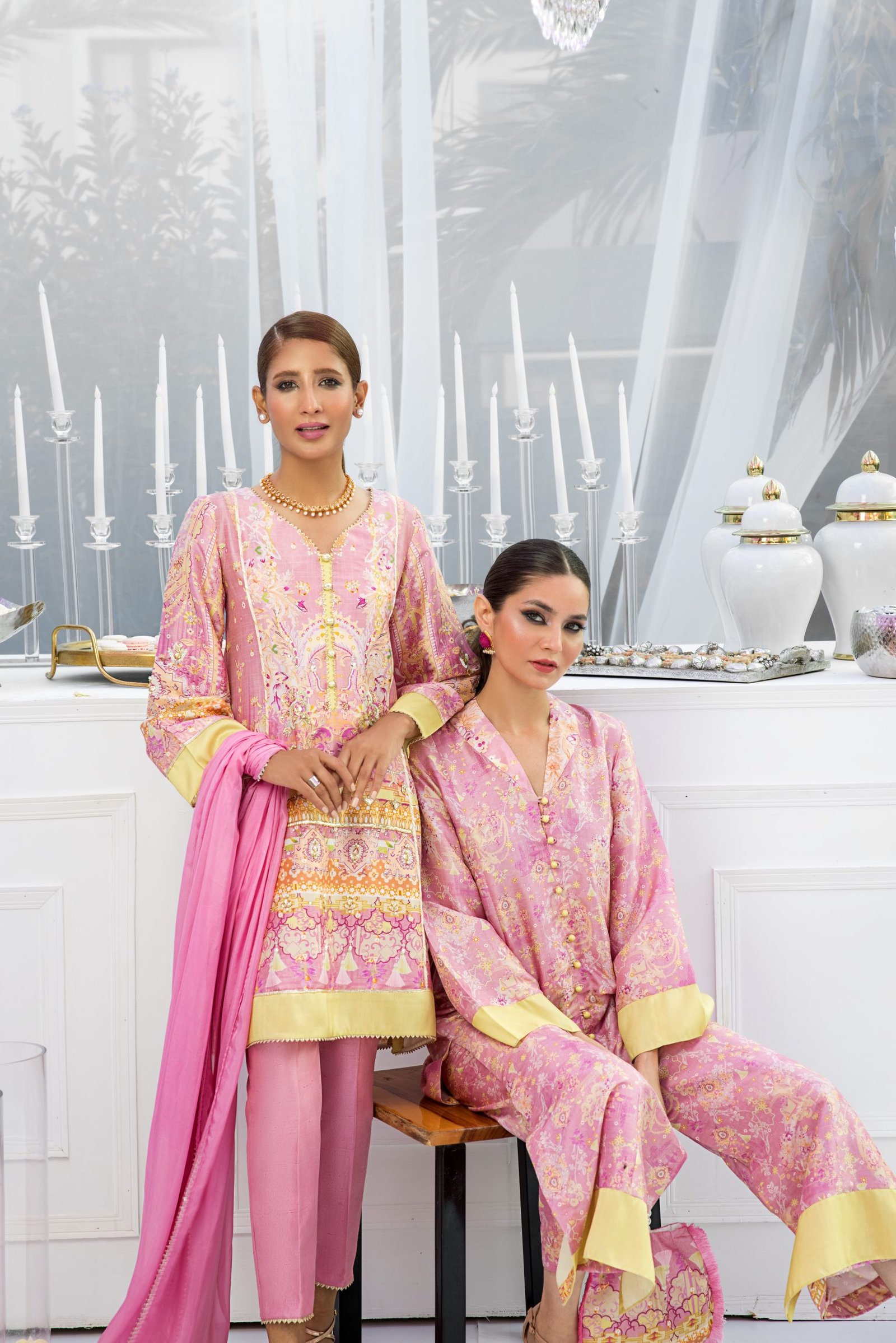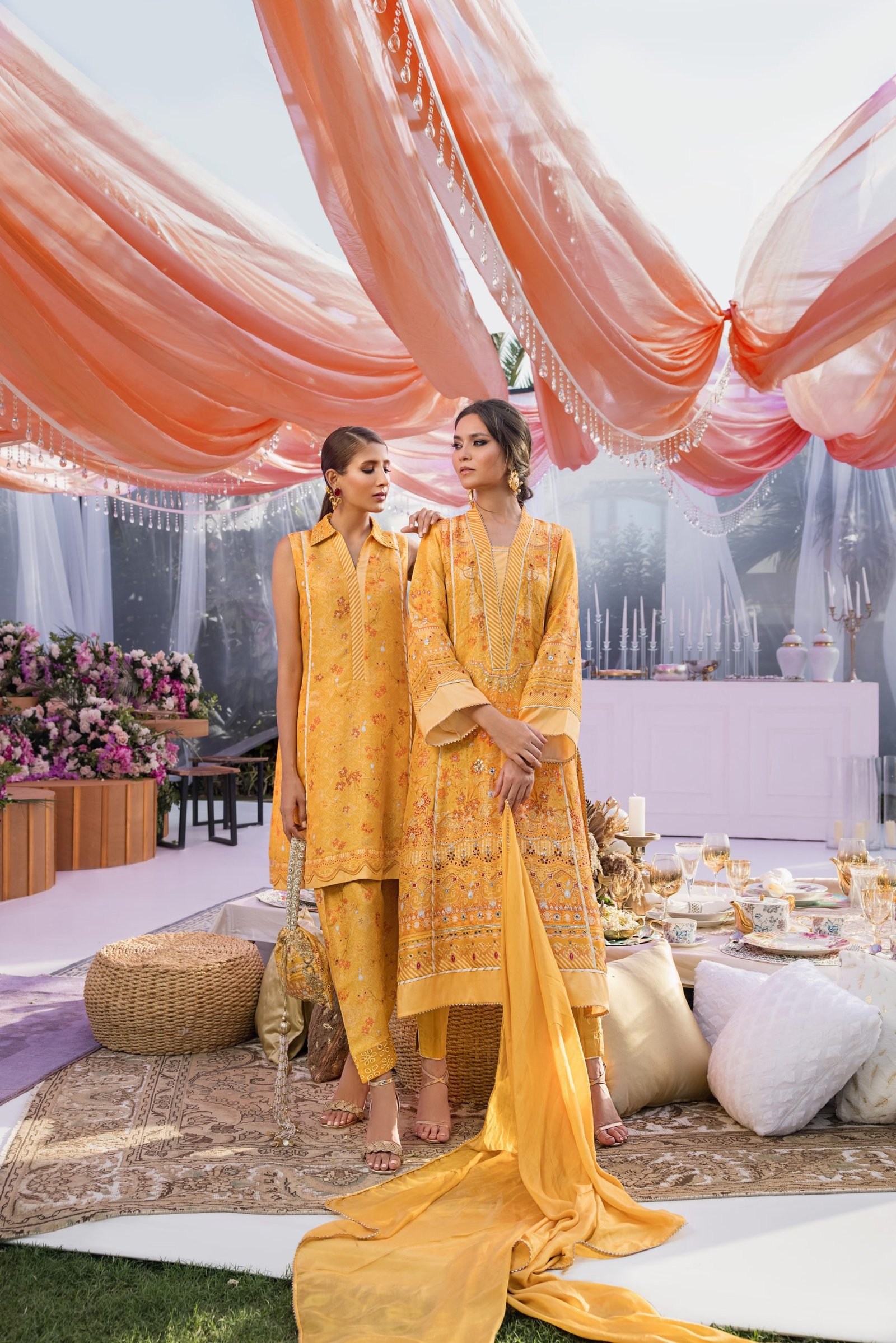 From exquisite designs to dynamic cuts and vibrant colors, Ansab Jahangir has become our new favorite! With a flagship store in Karachi and a new store in Lahore, they play to encompass all of Pakistan one by one under their realm of fashion. The mesmerizing prints and designs make the clothes irresistible. Grab your hands on the festive pieces for the upcoming wedding season to make a style statement!
View this post on Instagram
Polkatee Clothing
With the aim of making fashion a lifestyle, Polkatee Clothing specializes in basics, pret, couture, formals, and also bridals under one roof. Every outfit is created with utmost dedication and consideration so that every stitch is flawlessly hemmed. Cutwork, embroidery, and stitching make Polkatee clothing's pieces distinct from all!
The brand successfully runs its e-commerce store and with frequent exhibitions every year, they plan to expand further. The exquisite pieces and trendy designs are a must-have this wedding season to fulfill your festive wear needs. The sister duo behind Polkatee clothing works tirelessly to stay up to date with the trends in order to feed the fashion culture and style to its valuable customers!
Mohsin Naveed Ranjha
Mohsin Naveed Ranjha remains a notable name when it comes to festive and wedding wear. In his recent collection, 'Radio Pakistan', MNR pays tribute to the glorious years of Radio. The dreamy color palette and traditional block prints are back are making their way back into fashion!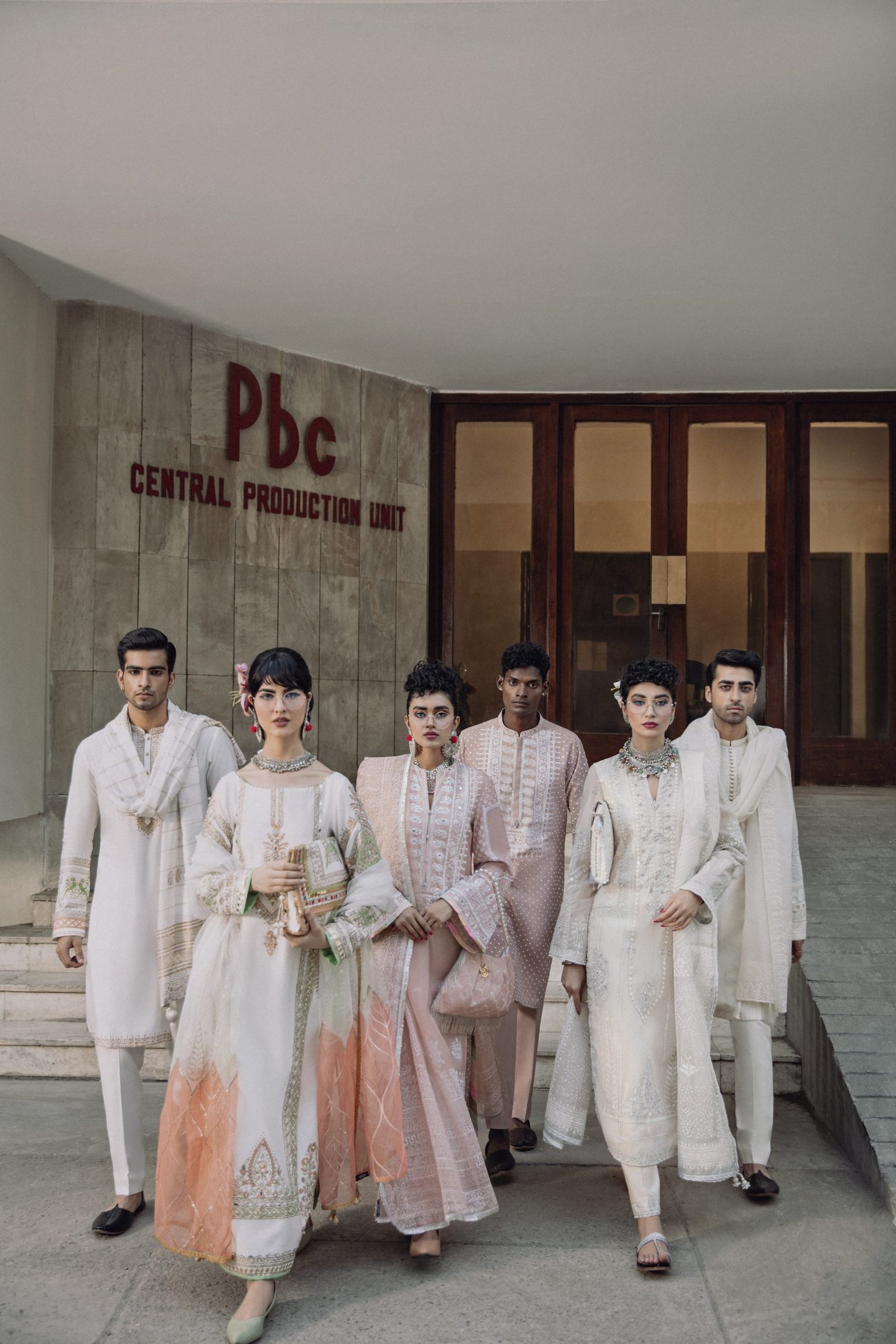 Meticulous embellishments, fine embroidery, and luxurious fabric make us fall in love with the entire collection. Karandi, cotton net, and silks are perfect for summers and the transitioning season, moving into the festive era! The designs and colors take you back to the grace and glamour of the bygone era.
Amna Iqbal
Amna Iqbal is the creative mind behind the brand. From fashion school to her journey as a fashion designer, there is no stop to creativity and designing.
View this post on Instagram
The trend has been towards timeless fashion and sustainable pieces that can be worn again and again in the wedding season. Styling the same outfit in numerous ways is an art and also the beauty of timeless pieces that Amna Iqbal offers!
With unique pieces and stylish cuts, Amna Iqbal provides a versatile collection of pieces that you instantly fall in love with! With the upcoming wedding season, choose your favorite festive wear pieces and make a graceful fashion statement.
View this post on Instagram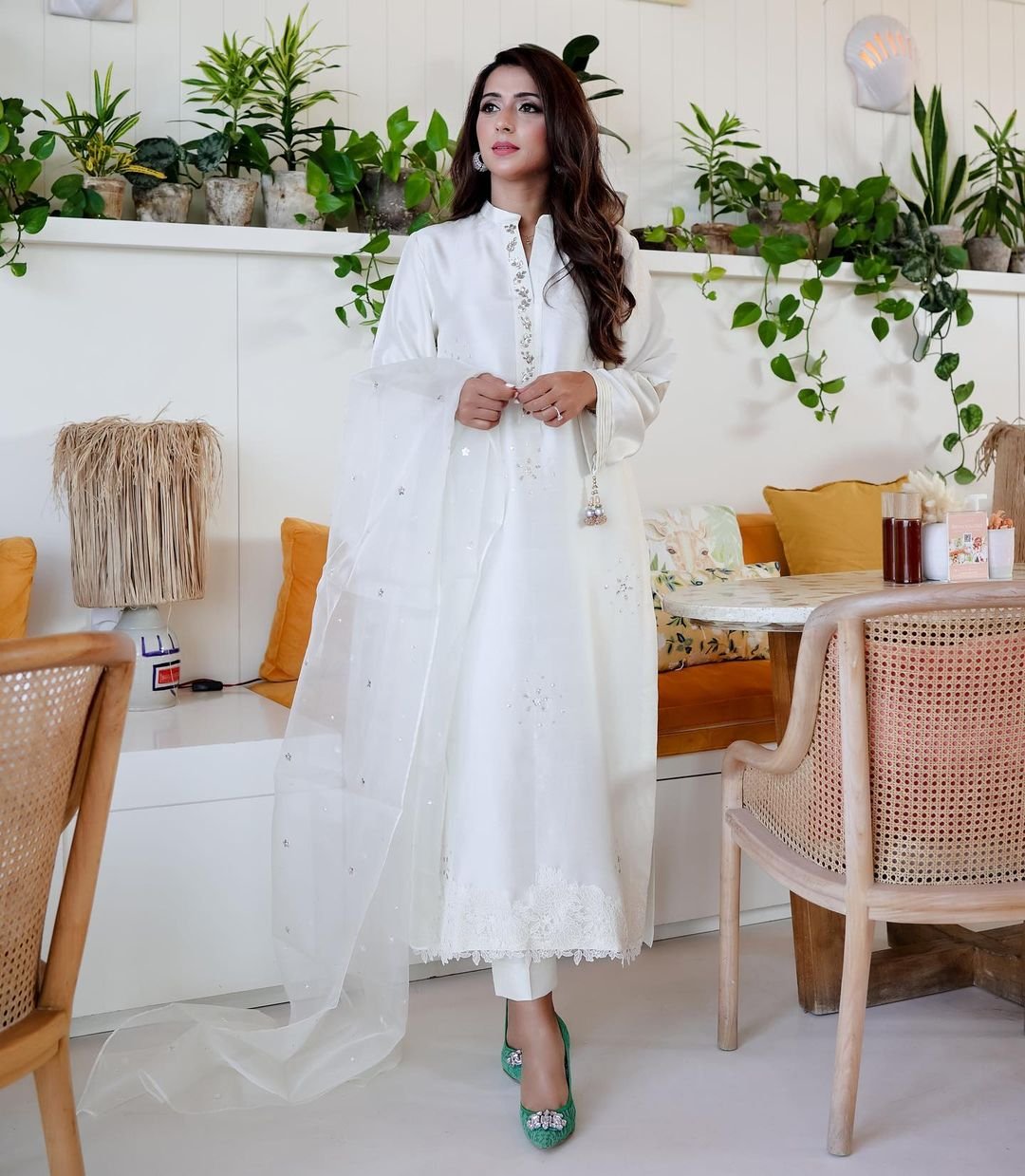 Umsha by Uzma Babar
Uzma Babar specializes in pret, luxury couture, and bridals, creating a fusion of traditional cultural artistry and an array of modern and classic cuts. From a small-scale workshop to a commercially viable luxury label, Uzma Babar has developed a brand that defines her modern pieces painted with a traditional brush.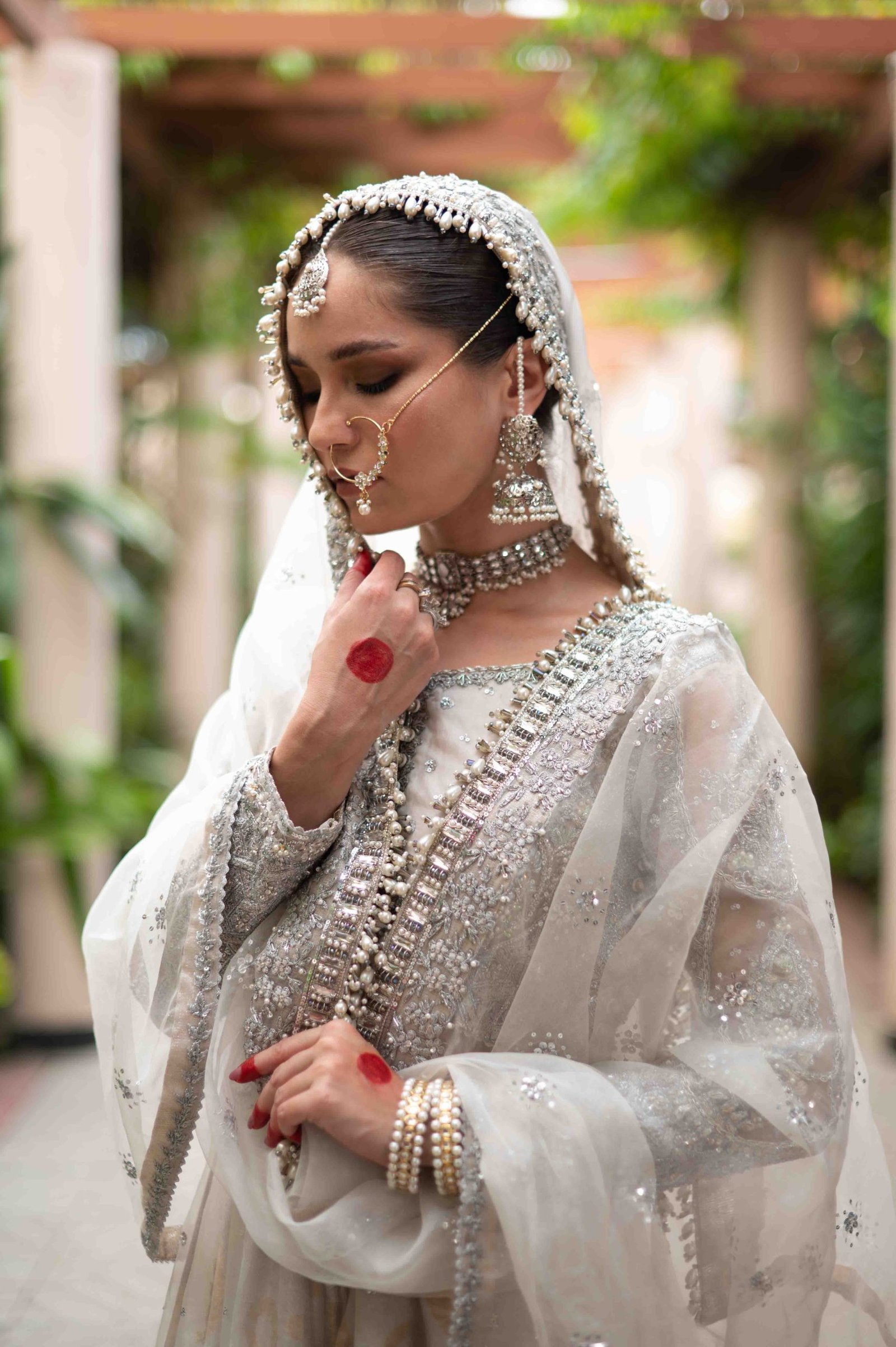 Designed with carefully handpicked luxurious fabric, varied color palette, and intricately detailed fine thread work, Uzma Babar makes the finest clothes designed to cater to all your festive needs. The beautiful amalgamation of modern and traditional silhouettes rendered in subtle hues makes spectacular pieces for the upcoming wedding season!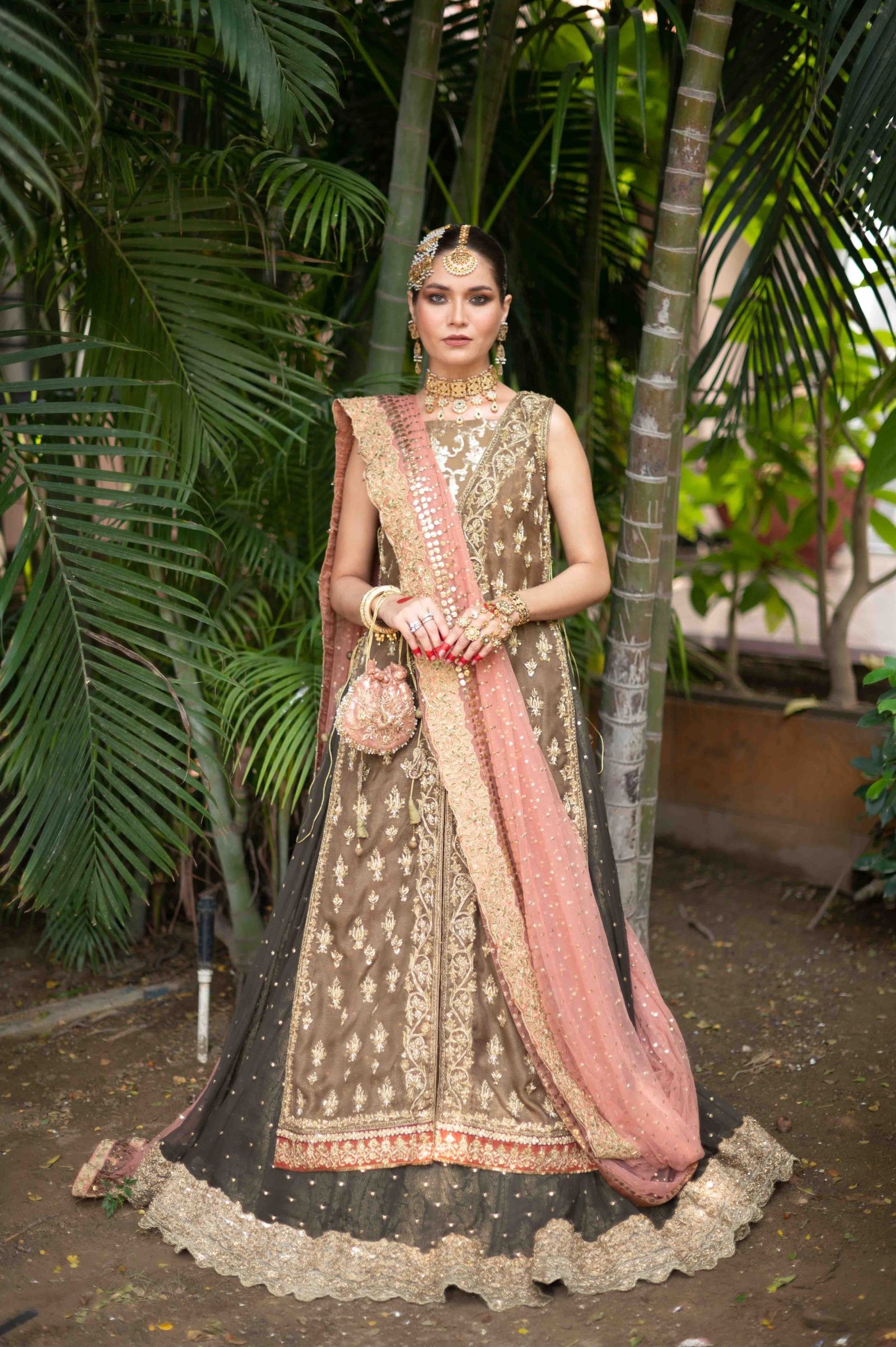 View this post on Instagram