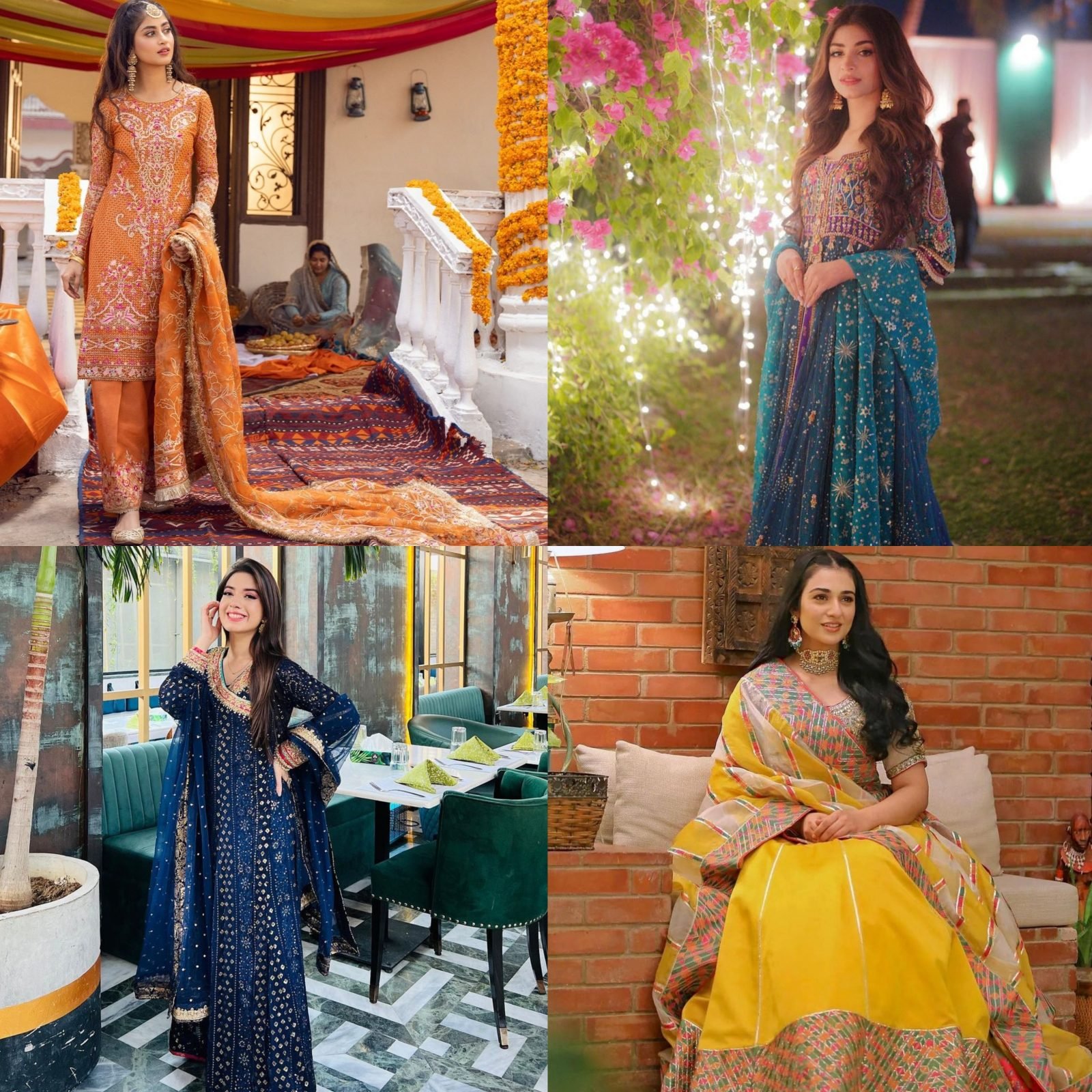 Shopping for the perfect bridesmaid dress is exciting and fun but sometimes you just get so overwhelmed by all the thoughts going through your mind that makes it difficult for you to decide what do you want to wear which doesn't steal away the bride's thunder as well as makes you look gorgeous. The age-old question; how to choose the perfect bridesmaid dress? There are a lot of factors at play when choosing bridesmaid dresses ranging from budget, style, sizing, etc.
When choosing a dress style, there are a few factors that you need to keep in mind like the aesthetic and formality of your wedding venue, the dress code you have established for your guests, the time of year of the wedding, the color palette you have already chosen for the day.
Worry not! Sunday Editors have listed down 4 designers who have a perfect range for bridal dresses as well as bridesmaid dresses.
Faiza Saqlain
Faiza Saqlain is the name of grace and elegance. Be it your dream bridal dress or a perfect dress for a bridesmaid, Faiza Saqlain has a  range of traditional, trendy dresses. Their ghararas and pishwas are a must-have for the wedding season wardrobe. The designer is famous for her floral patterns and astounding color fusion. The perfect blend of hues and pure fabric is what makes her designs unique.
Hussain Rehar
It's all about cuts and colors! Hussain Rehar is known for his traditional yet contemporary designs and fabric. Hussain Rehar always comes up with a unique style and look which is sure to turn heads. The main reason for his success is the unique and unusual styling and attention to detail. The vision of the brand is to empower the women of Pakistan. The boldness of the garments gives a style statement that is garish and reflects the traditional aspects of Pakistan in a modern way. Hussain Rehar is your one-stop for your bridesmaid dresses which will make you stand out in the crowd.
Farah Talib Aziz
Farah Talib Aziz is one of the most renowned designers. Her work exudes effeminate opulence, garnished with our signature embroidery and floral motifs. The colors, style and prints have been chosen according to essential feminine traits that exemplify beauty and accentuate the eastern silhouette. Breezy, cool colors are her signature style.
View this post on Instagram
View this post on Instagram
Haris Shakeel
Haris Shakeel has imbued Pakistani luxury fashion with its endearingly intricate designs. The fashion powerhouse earned success because of its chic and modern silhouettes infused with elegant yet traditional embellishments. Haris Shakeel introduced the fusion of mukesh and embroidery silk dupatta, perfect to pair with any pastel color or a plain solid color shirt. If you confused about what to wear on your sister or best friend's wedding, all you need to do is visit his studio and leave the rest to them.
Visit these four designer studios and get your perfect bridesmaid dress sorted out.!