Ladies, it's time to revamp your wardrobe and enter the new season with glamour.
Ideas Great Winter Sale is now officially live in stores and online, offering a variety of elegant designs with ready-to-wear styles at a FLAT 50% OFF! 
Fashion-Forward Ready-to-Wear 
As a pioneer of prêt wear, Ideas has continued to keep the style momentum rolling, consistently offering new designs every month and introducing new trends in casual and formal prêt wear.
Wide Colour Choices
Ideas offers an endless range of colours from multi-hued to monochrome and pastels to boldly vibrant.
Winter-Friendly Fabrics
Ideas offers a variety of winter fabrics including Cambric, Khaddar, and Silk at discounted prices, so one can upgrade their winter wardrobe without worrying about going out of budget. 
During Ideas Winter Sale, you can take advantage of the discount on the new collection of one-piece shirts; two and three-piece suits, and trousers. 
Smart Day & Office Wear 
Daywear standouts include the one-piece Neon Print Cambric knee-length loose shirts in blush pink; sky blue, and mint with contrasting floral motifs with myriad collars including shirts; Nehru, and Mandarin styles which are perfect for the office.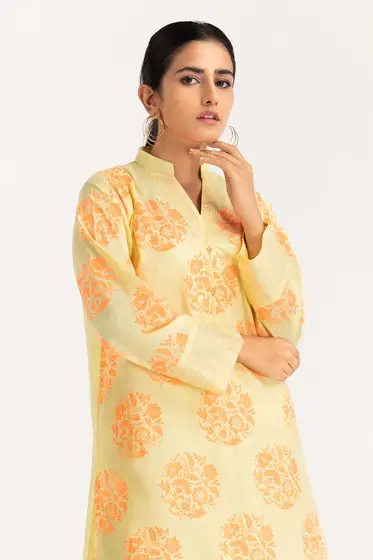 Other stunning options in the one-shirt category include the diaphanous long Embroidered Cambric Shirts in soft hues with subtle floral embroidery on the bodice ideal for a daytime soirée and the Screen-Printed Khaddar shirts in both neutral and vibrant colors with contrasting minute floral prints.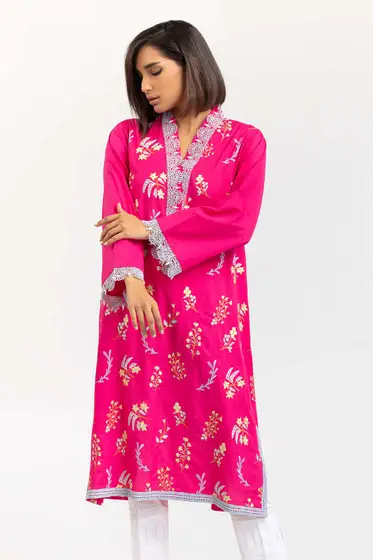 The elegant black Embroidered Khaddar Shirt with ornate artisanal floral olive and lilac embellishments and buttons effortlessly translates from day to evening wear outfit.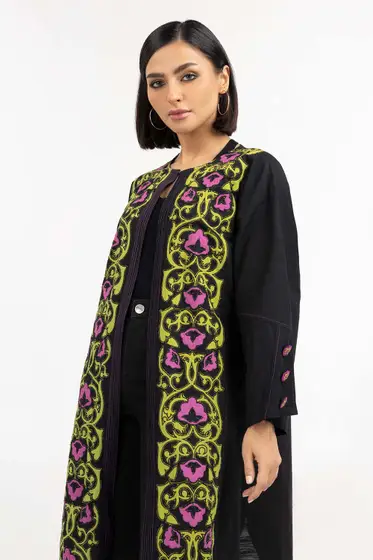 Versatile Suits
Two-piece options at half-price include the vibrant cerise-printed cambric high-low tunic shirts worn with capri pants suited for a daytime event. 
In the three-piece category, a versatile orange bell-sleeved pastel blossom-motif screen-printed khaddar shirt with straight pants and a matching floral dupatta is an elegant style option for an evening affair.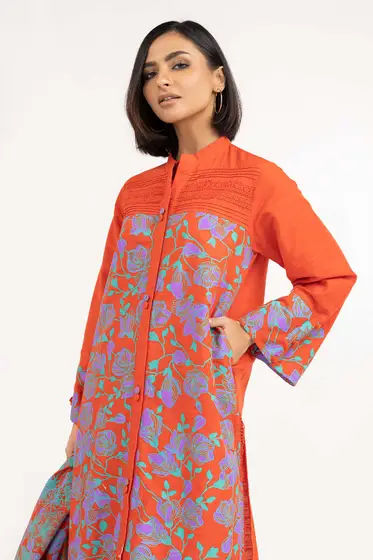 Variety of Trousers
Ideas offers a plethora of trouser styles, that can be paired with both Eastern and Western tops. 
These include dyed raw Silk embroidered cambric screen printed gharara pants as well as capri pants for ladies and stylish formal tights.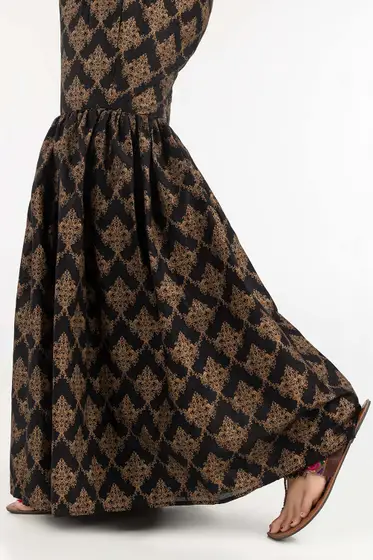 Versatile Accessories 
Accessories on sale also include versatile embroidered dupattas; stoles with pearls and chequered patterns, and both crochets knit & and diamond-knitted shawls.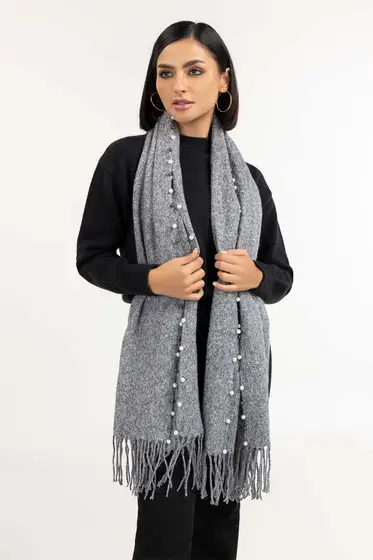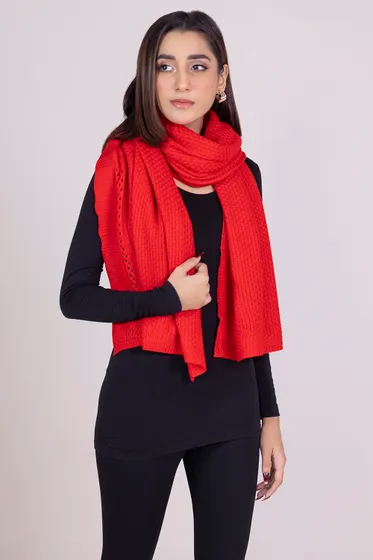 So ladies what are you waiting for?
Raise your style quotient and transform your wardrobe with Ideas as you avail this amazing sale! 
Easy Shipping & Return Policies
For those shopping during the winter clearance sale online, Ideas offers a flat shipping rate of PKR 99 across Pakistan. 
Ideas also offers its loyal clientele – whom it is very grateful for their ongoing support – a 30-day worry-free exchange policy.
Enjoy curating your new winter wardrobe!