Mahira Khan, the celebrated Pakistani actress, and fashion icon has always been known for her impeccable sense of style and grace. When she tied the knot, her wedding looks captivated the world, surprising us with one stunning ensemble after another. Let's delve into the details of each of her striking wedding outfits.
1. Sangeet Night: Short Gharara and Shirt by Ranos Heirloom
Mahira Khan's sangeet night look was a mesmerizing blend of traditional and contemporary fashion. She chose a short gharara and shirt combo by Ranos Heirloom, exuding elegance and charm. The outfit's intricate embroidery and exquisite craftsmanship made her the center of attention, setting a high style standard for her wedding celebrations.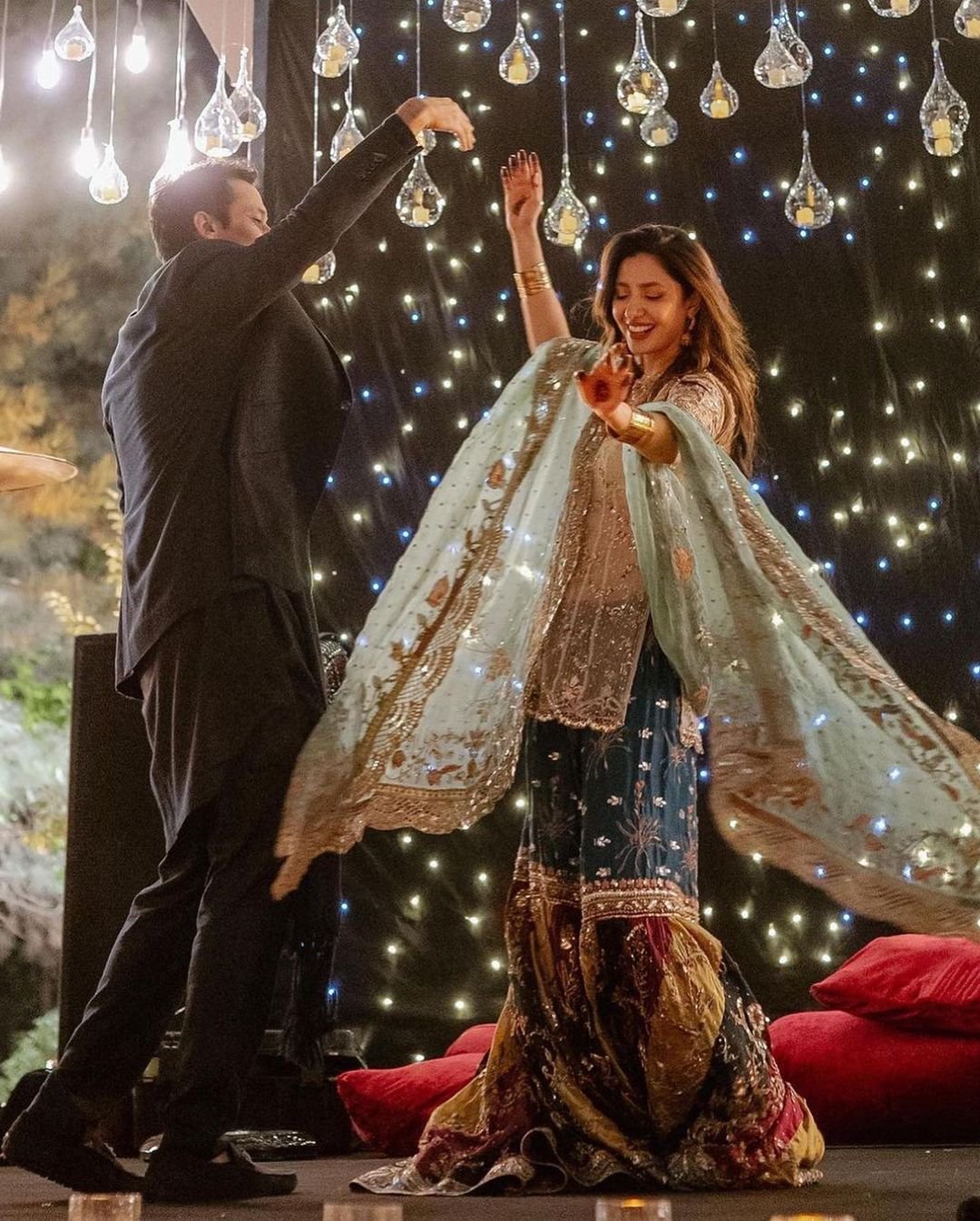 2. Mayoun: Vibrant Yellow Saree by Elan
For her mayoun ceremony, Mahira opted for a vibrant yellow saree by Elan. The color choice was a breath of fresh air and represented the festive spirit of the occasion. The saree, adorned with intricate embellishments, perfectly complemented her radiant personality and added a touch of vivacity to the celebration.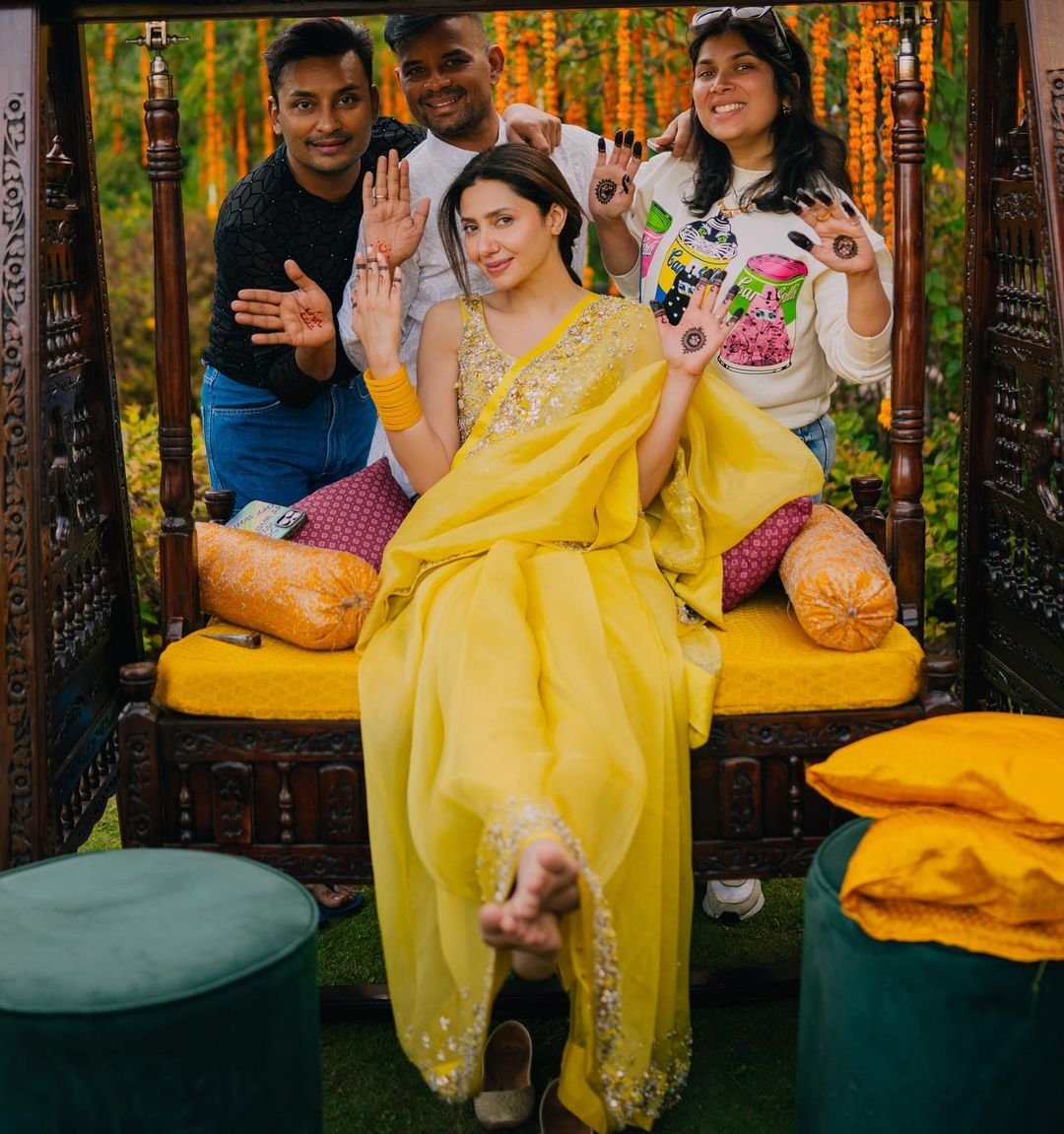 3. Mehndi: Blue Pishwas by Menahel and Mehreen
Mahira Khan continued to surprise with her mehndi attire, donning a mesmerizing blue pishwas by Menahel and Mehreen. The flowing silhouette and traditional embroidery showcased her penchant for cultural aesthetics. The ensemble was a delightful blend of classic charm and contemporary elegance.
4. Wedding Festivities: Floral White and Red Lehenga Choli by Zara Shahjahan
The wedding day attire was a true showstopper – a stunning floral white and red lehenga choli by Zara Shahjahan. The intricate floral patterns and regal red hues added a touch of timeless beauty to Mahira's look. The outfit was a celebration of love and culture, fitting for the grandeur of a wedding ceremony.
5. Big Day: Ivory Majestic Outfit by Faraz Manan
Mahira Khan's big-day look was nothing short of regal. She donned an ivory majestic outfit by Faraz Manan, exuding royalty and elegance. The elaborate embroidery and traditional design elements transformed her into a vision of grace and beauty, making her wedding day an unforgettable occasion.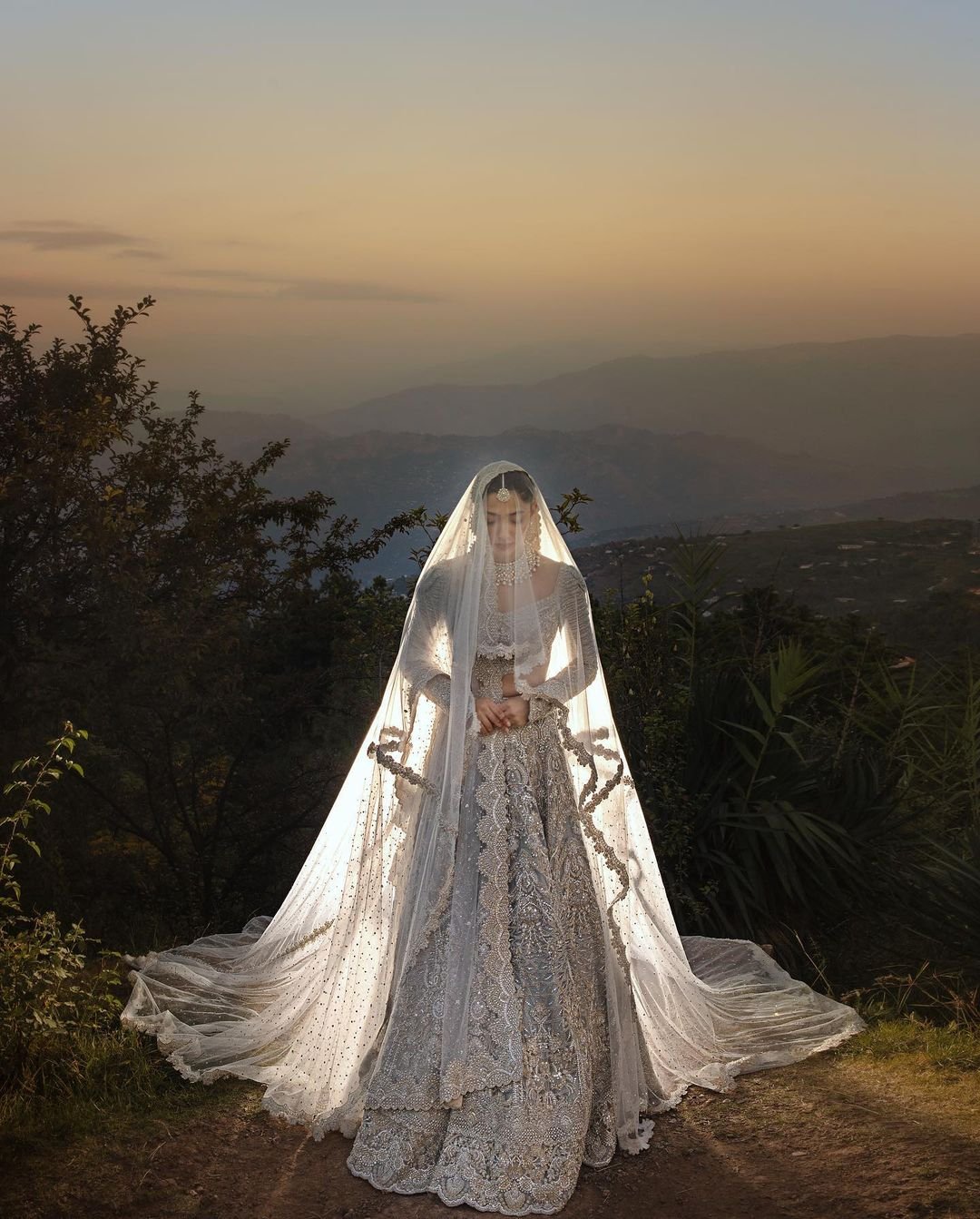 Mahira Khan's wedding looks were a masterclass in style and sophistication. Each outfit was a testament to her fashion-forward choices and cultural reverence. Her sartorial choices showcased her versatility and ability to effortlessly transition from one enchanting look to another, leaving us in awe. Mahira Khan's wedding journey was not just a celebration of love but also a testament to her enduring status as a fashion icon. Her stunning ensembles continue to inspire and set trends in the world of bridal fashion.