International Women's Day is celebrated on 8th March all around the globe to honor and show gratitude to women from all walks of life for their meaningful contributions to the nation. As the world celebrates International Women's Day we must not forget about the strong and empowered Pakistani women who have come forward and proved their worth in all fields. This women's day Sunday celebrates and pays homage to the strong and inspiring women from all walks of life. Be it in forces or the entertainment industry, our women are not behind in serving the nation for a better cause. They say 'Empowered Women, Empower Women' and we cannot agree more.
Lt General Nigar Johar
When it comes to empowered women, the first name that pops up in our minds is Lt General Nighar Johar. Madam Nigar is an inspiration for young women. She has proved her mettle again and again. Her journey is filled with a lot of 'firsts'. Being the first three-star female General in Pakistan Army she has proved that women can do. There is no stopping to it. She is also the first Colonel Commandant of the Army Medical Corps. She is a decorated officer of the Pakistan Army and the pride of our nation. Serving in forces is never easy and being promoted to such a high rank is a moment of pride for the whole nation. We salute you!
Amna Baig
ASP Amna Baig is in charge of the Islamabad police's Gender Protection Unit. It is an initiative by the government to facilitate women and transgender individuals in their fight against discrimination and injustice. Amna Baig known as Amna Appi on Twitter was nominated by US Embassy for an award that recognizes women around the world for demonstrating exceptional courage and leadership in advocating peace, justice, human rights, gender equality, and women empowerment.
Rafia Qaseem Baig
Rafia Qaseem Baig is the first Pakistani police officer working in explosive ordinance disposal. She got selected for the elementary course; Explosive Ordnance Disposal among 31 police officers. Rafia Baig believes that without empowering women no country can attain real development. Women need to believe in themselves and endeavor to venture into men-dominated job fields. Her bravery has proved that women are not supposed to be only associated with being fragile and soft.
Marium Mukhtar
Marium Mukhtar, hailing from Sindh, was the first female pilot martyred in the line of duty. She was an asset for the whole nation who proved that no profession is a go area for Pakistani women as they are capable of proving themselves in all walks of life. She is a symbol of courage and inspiration. She has been awarded Tamgha-e-Basalat for her sacrifice for the country.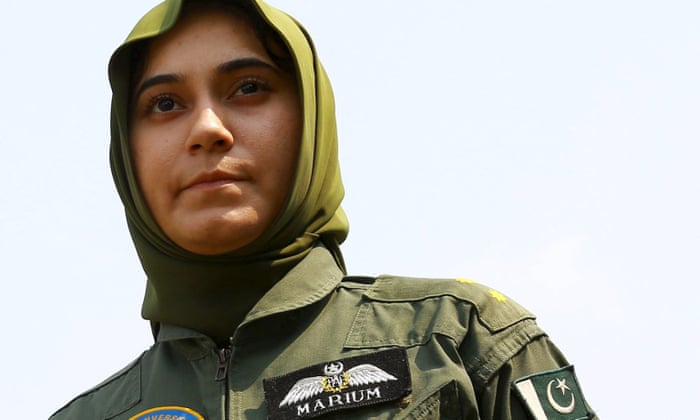 Ayesha Malik
Ayesha A. Malik is the first female judge of the Supreme Court in the history of Pakistan. Her appointment as the judge of the Supreme Court is a milestone and an important step towards gender diversity in the judicial system. Justice Ayesha Malik has broken the barriers and has paved a way for more women in the system to move forward. Her appointment is considered to be a historical moment.
Bilquis Edhi
Bilquis Bano Edhi widow of Abdul Sattar Edhi, is a professional nurse and one of the most active philanthropists in Pakistan along with serving as co-chair of the Edhi Foundation. She is referred to as 'The Mother of Pakistan'. She is hope for thousands of homeless, poverty-stricken people. She has been awarded Hilal-e-Imtiaz by the Pakistani government in recognition of her endless work for serving humanity. Continuing with the work Abdul Sattar Edhi left, Bilquis Edhi is working day and night to serve humanity and be the voice of millions.
Massarat Misbah
Massarat Misbah has devoted her life to providing a better life to acid attack victims. She runs an NGO named 'Smile Again Foundation.' She is the reason behind so many peoples' smiles who had forgotten to smile. Depilex Smile Again Foundation is dedicated to offering acid attack survivors not only medical assistance but also providing them an adequate chance to become productive, self-reliant members of society. She is a role model for many.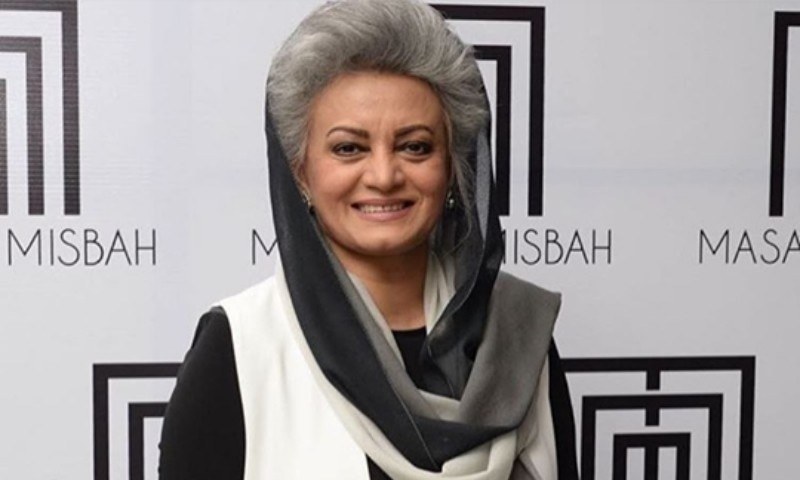 Shamim Akhtar
Shamim Bibi is a divorcee and mother of four. She in her late 50s told began working as a truck driver to earn a living and feed her children in a dignified manner. She made headlines in Pakistan as the first professional female truck driver. She was the first female to acquire a license for heavy vehicles. Shamim is of the view that female passengers feel more comfortable with female drivers, thus, more females should join the transportation industry. Being a female truck driver is not an easy task but Shamim is unstoppable. Kudos to her!
Muniba Mazari
Muniba Mazari is the true depiction of never giving up. She is such a strong woman and has inspired millions with her determination to never stop. A beautiful person inside out, being an activist and a motivational speaker, Muniba has never hesitated to stand tall against injustice and has always spoken out loud about women's rights. She also made it to Forbes 30 under 30 list. She aspires to inspire those who lose hope through her work and life story. We as a nation are proud of her.
Madam Noor Jehan
Madam Noor Jehan is a source of pride for Pakistan. Just listening to her songs can send chills down your spine. She was a very patriotic woman and believed in bringing people closer by prompting deep sentiments regarding their nation. She served the nation during war times by singing anthems that motivated our soldiers to fight for their homeland. She also paid tributes to the ones who lost their loved ones in war. Legends are not born so often and she surely was a legend.
Pakistani women are unstoppable and the nation is witnessing a rise in the number of women who advocate equality and seek change in all fields. Being empowered and strong these women of Pakistan serve as a role model for future generations. Their services and sacrifices need recognition. We salute you all!