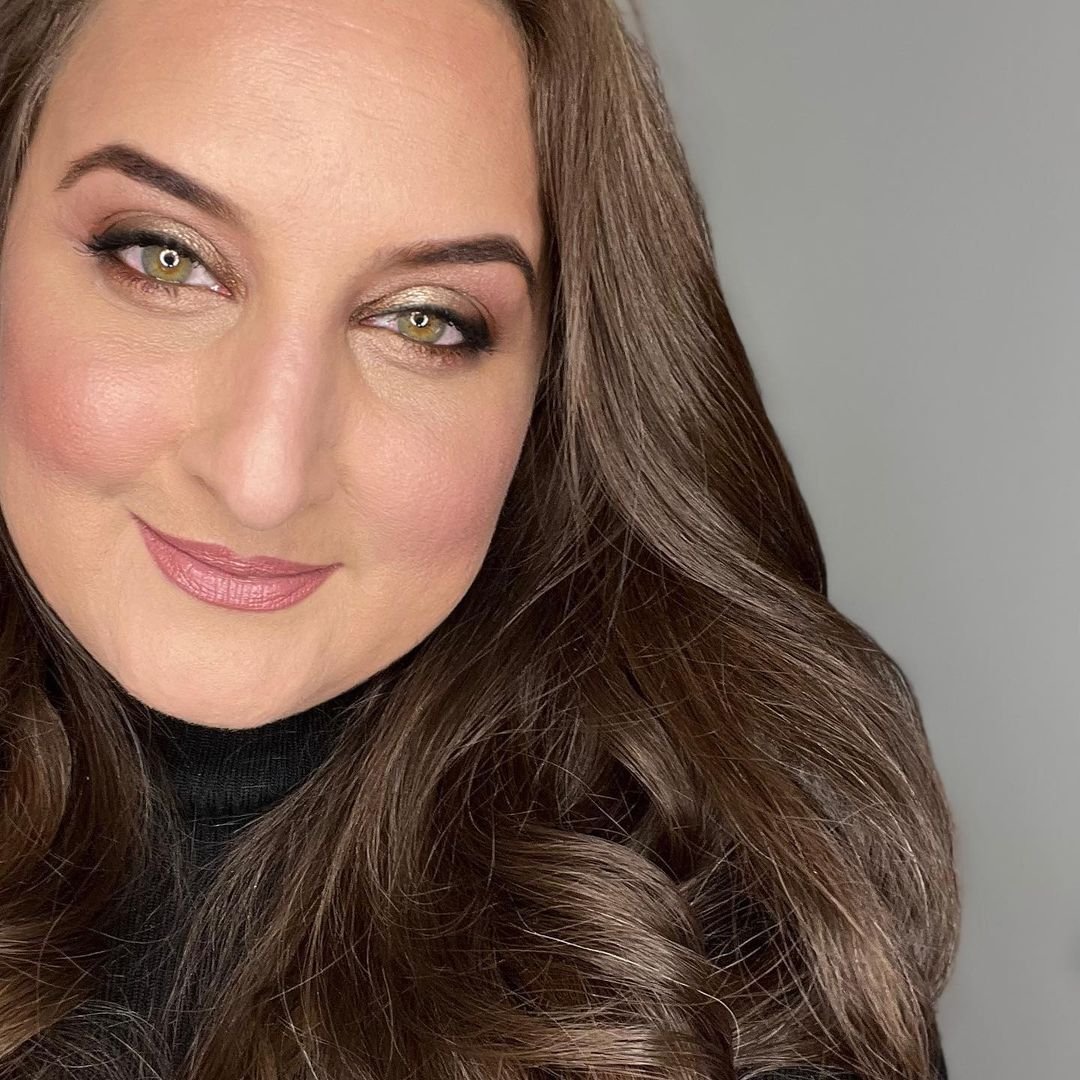 Just B-as the name suggests is the much-awaited representation of the millions of south Asian women in the cosmetic industry, allowing us to celebrate, and embrace our skin.
Why Just B?
The cosmetic industry had conditioned women into believing they needed products to 'fix' their 'flaws'-primers, correctors, pore minimizers! Brown-skinned folks have been ignored by the beauty industry for so long that we have gotten used to being on the periphery of the beauty conversation.
For decades, women of color have been forced to mix and match, tweak, and layer products to make them work.
Just B has revolutionized the cosmetic industry forever, by producing multi-dimensional makeup that molds itself to your needs. From textures to colors to packaging, they have been mindful, of creating a positive impact, by empowering women and enabling them to be confident in their skin. Focused on magnifying your already glorious personality, face, skin, and vibe, rather than changing anything about you, because we're perfect!
The Masterminds Behind Just B
Bina Khan
As a respected makeup artist and teacher for more than 25 years, Bina's unique take on Pakistani bridal makeup has earned her craft a loyal following — the strongest characteristic of which is a celebration of South Asian skin tones. Being a renowned makeup artist, who understands the market gap better than the maestro, herself?
Madiha Chan
Madiha Chan is an engineering lead at Google and graduated from UC San Diego and Stanford University with degrees in Computer Science. It's no surprise that this creative thinking expands beyond her engineering background.
As a self-proclaimed makeup enthusiast, Madiha has always enjoyed playing with color — but she could never find the shades that worked just right with her South Asian skin tone. Until now!
Sean Chan
View this post on Instagram
Sean Chan is an Engineering Leader at Tally Technologies. When Sean began his education at UC San Diego, he was unsure of what direction to go in. After finding that the ability to create something out of nothing resulted in the ultimate high, he decided to pursue computer science. Together with his wife, Madiha, Sean is leaving no stone unturned in making sure everyone gets to enjoy Just B!
We, at Sunday were lucky enough to get all the inside scoop from the maestro herself, Bina Khan! Answering all our pressing questions, she has truly embodied the definition of creativity and resilience, with this brilliant venture!
Q & A with Bina Khan For The Inside Scoop!
1. What inspired you to start Just B?
The global
makeup
industry doesn't seem to see brown women, and this discrimination by omission has damaged the self-esteem and self-image of a huge swathe of people. We have been taught to think it's normal that most colors don't work for us, and somehow it follows that we think there is something wrong with us, not the product. "I can't carry off XYZ" is the common lament. We don't blame the narrow demographic target or its design, we don't question why there aren't products catering to us, instead, we internalize the problem and blame ourselves.
The moment I acknowledged this reality was a very powerful moment for me. And we are deeply passionate about righting that wrong. We are here to make brown women feel seen with products that cater to them, to show them that they can wear whatever they want; because we've designed everything with them in mind. We wanted to show up for the community, show them their beauty, and celebrate more glorious skin tones than ever before!
We have a whole campaign around this idea. Everyone tells you you can't wear this or that color. Well, now you can!
2. South Asians often have lip-darkening and patchy lips, does the lipstick formula help overcome that? How?
One of the key things that make
Just B
Lip Spectrums so beloved is their incredible saturation. The pigment is so rich and so strong that the colors will sing on a huge variety of skin tones and will work with any pigmentation below. You can also add our lip spectrums to colors that you have felt haven't worked for you. Add a little and watch them correct the tone.
3. What would you attribute the global success of Just B too? 
I think our reason for existing is such a strong one; we are righting a wrong. Secondly, the high-quality performance of the product, the intelligence of the unique design, the stellar formulas, and truly original colors have won us fans in places we can't still believe, from Vogue to Cosmo, to Forbes, from incredible artists to our customers who feel seen at last!
4. The 'pinch me' moment you still can't get over?
Can I choose more than one?
1) The way our community shares these genuine moments of joy in their DM's. Seeing women feel excitement at finding a product that works for them, that makes them feel seen, that celebrates them. It's incredible!
2) The makeup teams of both "Gossip Girl" and "Succession" requesting and using our products! I can't wait till the next seasons drop and we can see Just B on screen.
3) The way professionals have taken us to their hearts has been truly incredible and is a testament to how unique and excellent the product is. The biggest pinch for me has been Erin Parsons ( known for her epic Met Gala looks on Gigi Hadid, among about a million other things)  and Joanne Gair (who was Madonna's makeup artist for some of the most iconic makeup moments in popular culture, from "Vogue" to "Ray of Light" to "Frozen" to countless others).
I admire them both so, so much, and that they have used our product and been super complimentary about it is again a testament to how high-performance they are!
4) Being the first Pakistani women-owned brand to be at the Allure Store!
5. What products does Just B have planned out, next?
You will have to wait and see!  But whatever we make, it's always going to be customized and unique, designed consciously and intelligently, marrying together the benefit of my artistry and experience with the highest quality of materials available on the planet!
6. Your go-to shades from Just B?
I'm currently OBSESSED with the "Not Just Peach" because I was convinced that peach just doesn't work for me.
View this post on Instagram
I think all of our colors are dreamy, but when you layer and play with that Lip Spectrum you create the most delicious peach that has thus far only been in my dreams. To have brought it into the world is a gift I will never take for granted. If I could I would gift every brown woman on the planet that "Not Just Peach" Spectrum so they could feel the joy of it too.
7. Bina the educator, Bina the makeup artist, or Bina the entrepreneur? What is most fulfilling for you?
Ooh! Let me think! I feel like the root is the same because everything I do comes from a desire to improve someone's experience of the world. Whether it's passing on what I know, getting to create art together on a wedding day, or creating products that make people feel seen or spaces that make people feel zen and happy; I just want someone to feel better!
I also find that achievement is what I find fulfilling, in all whatever form.
But if I had to choose, I think teaching brings me a lot of joy. I love bonding with people, I have a lot of love in me, I want to laugh, I want to tease and I am proud that when I teach, there are no holds barred, no little secrets. I give completely and earnestly, and I think it's because I am the youngest sister who has been lucky enough to have been treated that way. So my students and my team members feel like a giant sisterhood to me, tod that's my comfort zone. I love them so much.
8. How would you recommend one to determine their undertone to choose the perfect shade for them?
I think people overcomplicate this. Look for a foundation that when you put it on your skin thickly, looks like you. Some of us are peachy, some have a bit more yellow, and some have a red-based warm tone, just stand at the store with your little mirror and apply a few stripes to your cheek. The one that looks the most like you is going home with you. If it seems a little light or a little dark, but something to shift the shade up or down.
9. There is a huge variety of lipsticks on the market. What makes Just B so special? 
Apart from the formulas and colors, these products are high achieving. You can use them to sculpt, as a blush, on the eyes, and of course the lip. You can also mix and layer any of the colors together and create your custom shades. You literally can't go wrong no matter what you do. With two opposite textures and two rich colors, the finish and color are in your hands.
Having owned the entire Just B-collection myself, I am sold by the formula, the philosophy, the pigmentation, and the supreme quality! Try it for yourself, to believe it!