It is not necessary to have a partner or a particular day to express love because you can celebrate your loved ones any day, any time however, with Valentine's day around the corner, Sunday editors have curated a list for you of the amazing Valentines day gift ideas to plan the best surprise for your loved ones this 14th February! It can be for your dearest friend, your parents, your husband or even your own self because everyone deserves to be celebrated and appreciated.
The Perfect Bouquet
When one thinks of Valentine's day, the first thing that comes to your mind is FLOWERS! Yes, you are right. Flowers are the best way to express love and feelings. Nothing beats the elegance and grace of a bouquet of red roses. If you're not a fan of red roses, an enchanting bouquet of a mix of flowers would also do the job!
View this post on Instagram
View this post on Instagram
A box of love
An alternative to a flower bouquet is a box of flowers that looks equally beautiful! Here's a box of red roses that you can get delivered to your loved ones to make their day special and add the scent of love into their lives!
View this post on Instagram
View this post on Instagram
A grand cake
Nothing beats the sweetness of a grand, tempting cake that is too customized in the shape of a teddy bear! The tray of happiness is enough to make anyone happy by sending this their way.
View this post on Instagram
Cute Photo frames
If you are a fan of cute little gifts then this is your go-to gift for Valentine's day ideas. These cute little frames with your pictures are the ultimate expression of love for your loved ones. Adding little details is the key to making your partner remember something fun from the past.
View this post on Instagram
The perfect box
On Valentine's day, it is all about playing with flowers but in a way that is special and expresses love uniquely! Here's one of the Valentine's day ideas that can make your loved ones smile! This special delivery will not only bring smiles to their faces but also make them realize how thoughtful it is for you to send a heartfelt gift!
View this post on Instagram
Ferrero tower
As aesthetic as it looks! This Ferrero tower is the perfect gift for all chocolate lovers to make them feel special this Valentine's Day with the perfect Valentine's day gift! This wooden tier stand with 80 Ferreros looks absolutely picturesque.
View this post on Instagram
Perfumes
If you are not a fan of flowers or teddy bears for your loved ones as Valentine's gifts then one of the alternatives is perfumes. Fragrances never fail to disappoint as serve as one of the perfect Valentine's gifts for a husband or a dearest friend! Search for the best fragrance for him or her.  There are multiple stores where you can shop original perfumes such as Scentsation, The Body Shop, and ENEM.
View this post on Instagram
Body Mist and Shaving kits
Another alternative to flowers and chocolates are gifts that can actually be put to use! Body mists and shaving kits can be a great option for Valentine's gift ideas for husband. Try to find the best fragrance and the most suitable products to make the most of the day.
You can shop these from: https://www.thebodyshop.pk/gifts/view-all/white-musk-big-gift-box/p/1028
https://www.thebodyshop.pk/gifts/for-him/soft-skin-shaving-kit/p/873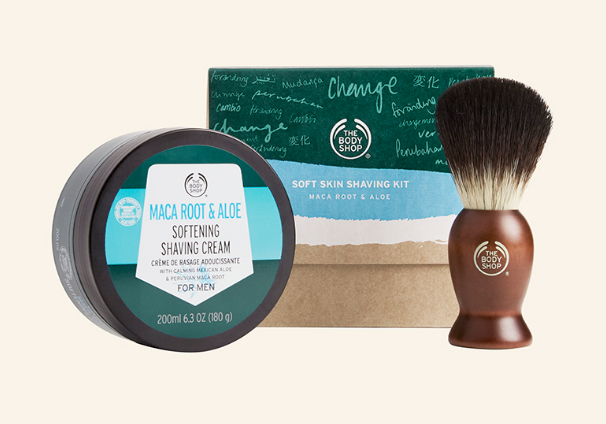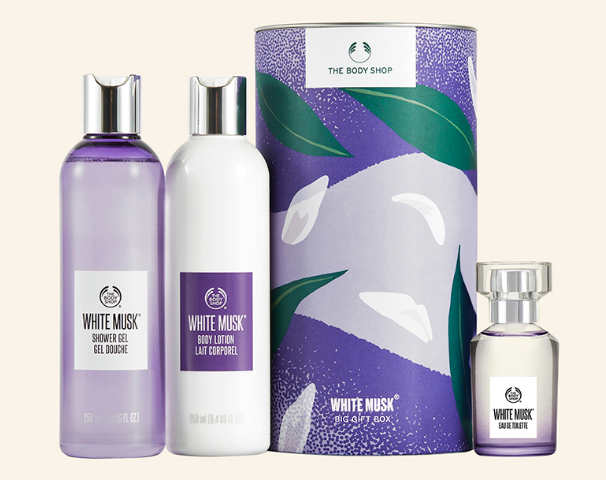 Personalized teddy bears
These personalized teddy bears is the cutest thing that we have seen today and suggest you as Valentine's gift! In the colors of your choice and the names of your loved ones, these valentines gift ideas are the perfect ones for your husband or wife. Don't miss the details on the paw of the bear!
Rose Balloon Bouquet
Express love this Valentine's Day with the cutest gifts such as this Rose balloon bouquet with the text of your choice to make someone feel as special as they are! The roses inside the balloon add an appealing effect and look absolutely fascinating.
Sugar Cookies
How cute is a box of sugar cookies with customized cookies of your choice to express love your own way! This Valentine's Day, surprise your loved ones with the most thoughtful gifts that will make their day even more tempting. These sugar cookies are definitely the best choice.
View this post on Instagram
View this post on Instagram
View this post on Instagram
Smash Hearts
Another creative way of celebrating Valentine's day is with smash hearts! These cute, little hearts look absolutely exciting and creative which is very unique from the usual gifts. If you are looking for something different for Valentine's day gift ideas then is your ultimate option.
View this post on Instagram
Cupcake Bouquet
We've seen cupcakes packed in boxes but in a bouquet? YES! You heard it right. It is a cupcake bouquet that is filled with cupcakes rather than bouquets. This Valentine's day, take gifting to another level and ditch flowers because this is the new thing! Gift your loved ones with this cupcake bouquet as Valentine's gift idea and surprise them with the best.
View this post on Instagram
Chocolate filled bouquet
Combining chocolates and flowers in a single bouquet would not only look appealing but will also give the most pleasurable look! These bouquets are now seen everywhere and the hype is definitely real. Customize your bouquet your own way with the chocolates of your choice to make it the perfect Valentine's gift for your husband or your loved ones!
Floral 3D Letters
These floral 3D letters are the picturesque creations that can surprise your loved ones this Valentine's day! White or red flowers, these 3D letters give a pleasing effect.
Shopping for the perfect gift is not easy but we present you with a few Valentine's day gift ideas to add spark and pleasure into the lives of your loved ones, this Valentine's day! Express love differently and make it one of the memorable Valentine's day with the most thoughtful and fascinating gift ideas.