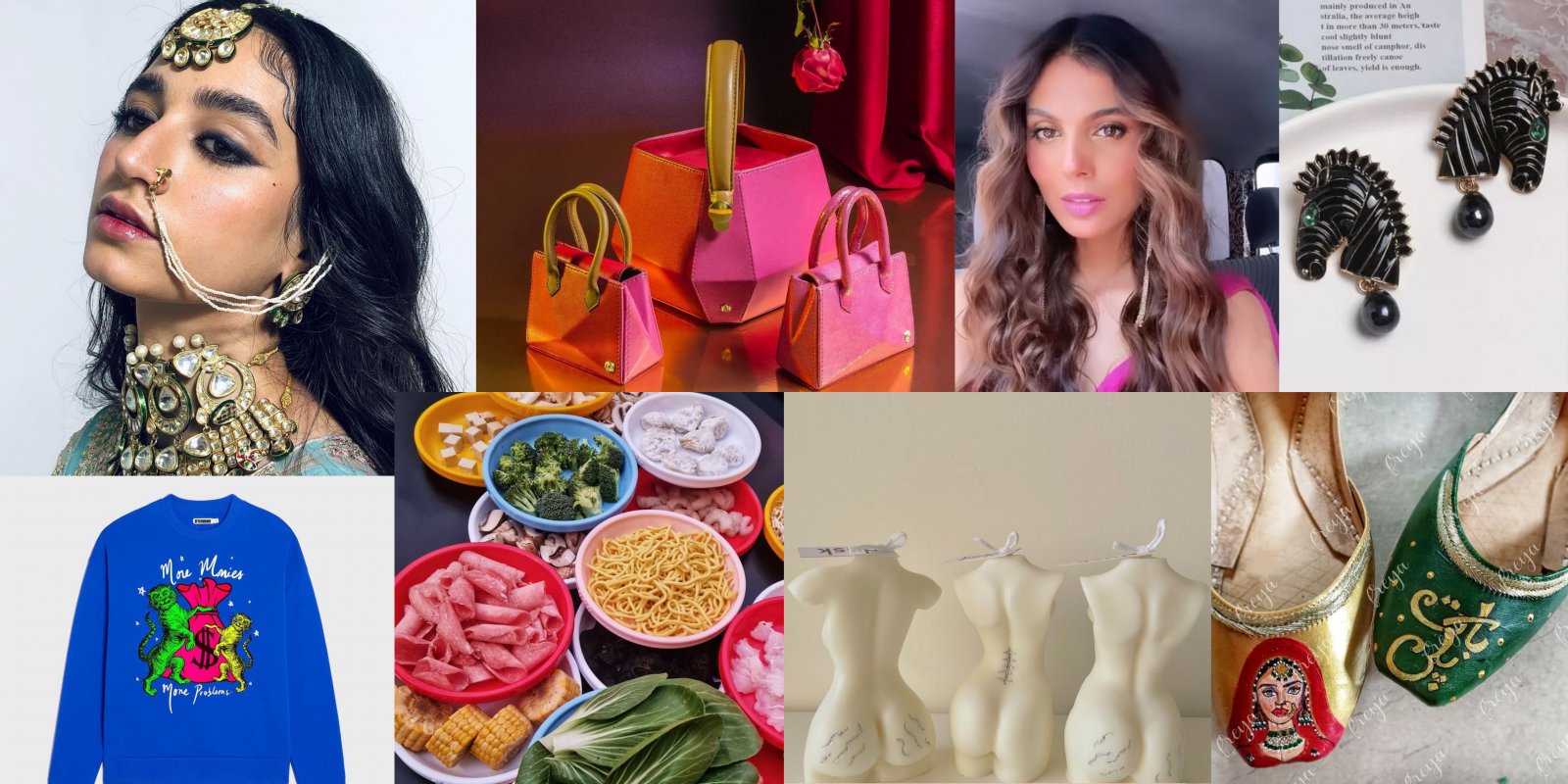 Want to have an insight on what the Sunday Editors have on their wish list in terms of style inspo, restaurant picks and what not? We're swooning over several fashion accessories, makeup looks and the best restaurants in town.
View this post on Instagram
These absolutely stunning Zebra earrings by Durraj have made us head over heels in love with them! The black statement earrings can be paired with absolutely anything you wear and will be your ultimate summer wardrobe edition.
View this post on Instagram
Scones with Clotted Cream and Fresh Berry Jam by Amavi is our recent sweet obsession that makes us return for it over and over again! The addition of fresh berry jam is all that you could ask for coupled with delectable ice cream.
View this post on Instagram
We're swooning over the breathtaking makeup look by Sunil MUA. The minimal look paired with graceful jewels and statement hairstyle is all that we look for in a flawless look. We can't take our eyes off the magnificent eye makeup making us stalk him all day long!
View this post on Instagram
As tiny as it gets! These mini, funky bags by WARP are a treat for the eyes. The luxury bags made it to Paris Fashion Week 2022 making the nation proud. With Valentines day around the corner, these sensual bags are a perfect present.
View this post on Instagram
The custom made candles from DuskCandlesco have got us all wondering about the creativity that has been put into these! Exhibiting stretch marks in the most beautiful way is definitely the most distinct candle we've seen to date.
View this post on Instagram
Khussas by Freyas have us all sorted for our summer accessories. The custom made handpainted khussas will definitely upgrade your look a 100 times! Get the text painted of your choice to make your occasions extra special.
View this post on Instagram
All eyes on the statement emerald ring by Esfir Jewels takes our breath away! It has definitely become our favourite accessories to pair with literally any outfit.
View this post on Instagram
This sweatshirt by Beygum bano is definitely on our wish list! The shocking pink, the funky sweatshirt has become our oh-so-favorite attire this season.
View this post on Instagram
Our editor pick Bozo Lahore for its tempting cuisine tantalizing your taste buds throughout the day and night! Hot pot is definitely the new thing and we can't wait for you to try it.
View this post on Instagram
Mushk Kaleem looks glamorous as ever in this every gorgeous makeup look created with Zero Makeup Palette by Nabila! This full glam has become our ultimate favourite with the mini, pocket sized palette.
View this post on Instagram