Saba Qamar is a phenomenal actress and she has returned to our television screens to amaze the audience once again. She is known to do projects that address a specific societal issue such as Baaghi, Cheekh, etc. She has once again left the fans in Awe as she shatters the stereotypes by being a female taxi driver in the drama serial 'Sar-E-Rah' directed by Ahmed Bhatti.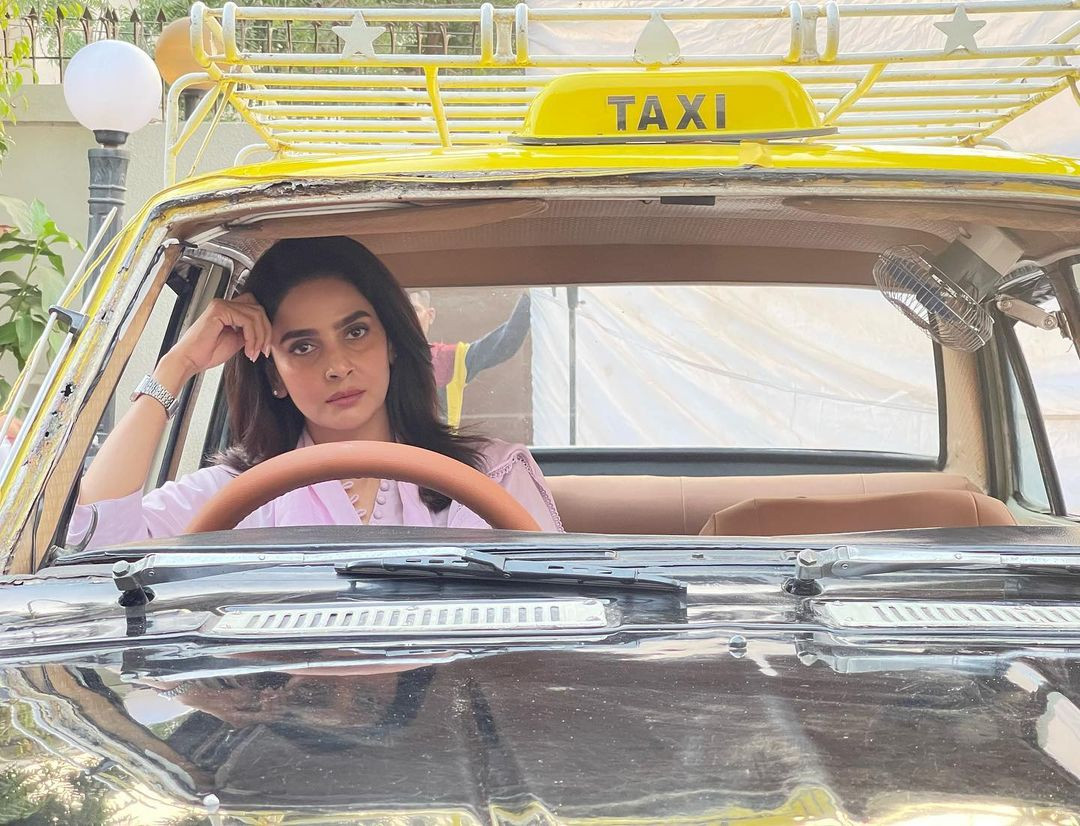 With just one episode out, the audience can't stop talking about the unique and refreshing storyline. The storyline revolves around the lives of four women and a transgender – played by Muneeb Butt, and the struggles they face in society. The first episode opens with the life of Rania, played by Saba Qamar. Rania's life became hard after her father suddenly suffered from a heart attack and it impacted the expenditures of the family. Rania breaking the sterotypes, musters up the courage and decides to follow his father's footsteps to become a taxi driver.
"Money doesn't have any gender. Either a man or a woman, anyone can earn money."
The drama has addressed the 'Log Kya Kahayn Gy' mentality so aptly. When you face difficulties people are hardly there to support you but once you decide to take care of yourself and step out in the public spaces, suddenly, everyone starts questioning your moral upbringing. In one scene a man is seen saying 'Qayamat ki Nishaniyan hain' when he says that a woman is driving the taxi.
We loved the scene where an elderly passenger teaches Rabia lessons about how to deal with the customers and not to get scared of anyone infact, she must look directly look into their eyes confidently.
Queen is here to break stereotypes once again #SareRah pic.twitter.com/My6176hrNs

— Syra🌵 (@TuJhoom14) February 6, 2023
We are so excited to see how the story unfolds in the coming episodes.