Renowned for her extraordinary vocals, Hadiqa Kiani has taken over the music industry by storm with her latest release, "Jani Door Gaye." Hadiqa Kiani, who is known for evoking transcendent Sufi experiences with her heavenly melodies and marvelously tranquil voice, has once again displayed her musical prowess with this moving rendition of the late Ustaad Nusrat Fateh Ali Khan's timeless masterpiece.
Music That Goes beyond Melodies:
Hadiqa's voice has a remarkable ability to conjure up Sufi bliss in her melodies. The songs "Kamli," "Kamli Da Dhola," "Chaap Tilak," Bhit Ja Bhitai," "Daachi Waaliya," and the timeless "Jaanay Iss Dil," which is still viral on TikTok and "Rung", among her previous hits, have taken listeners on a spiritual journey that bridges the spiritual and worldly realms. These songs are more than just melodies; they're a portal to a world of spiritual solace.
She has made a lasting impression on the Pakistani music scene over the years by captivating audiences with her incredibly adaptable voice that can easily transition from pop to folk to classical music.
A Touching Tribute: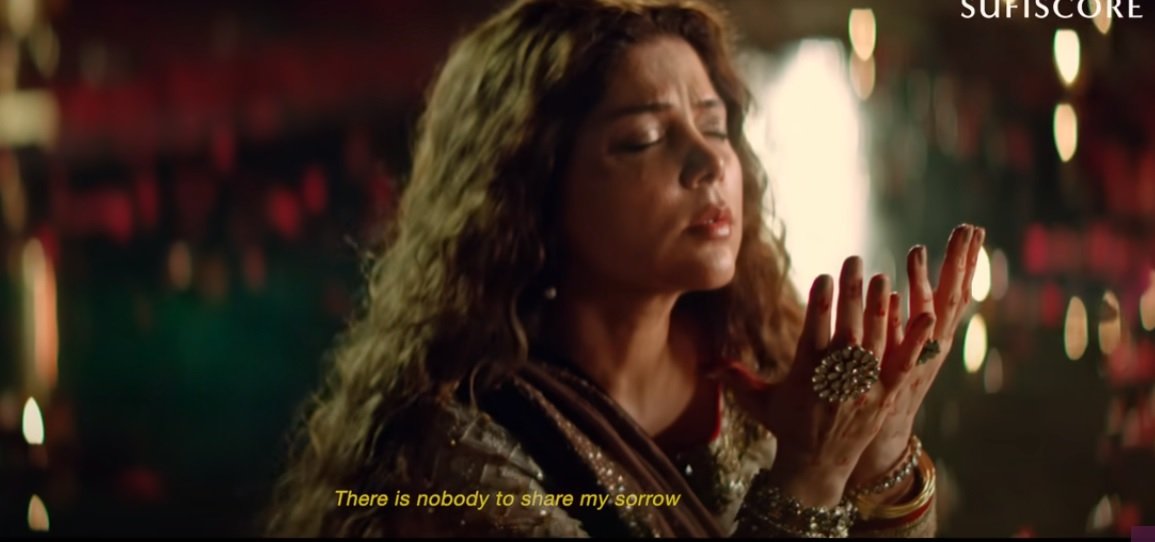 Hadiqa Kiani's rendition of Jani Door Gaye is a heartfelt tribute to Ustaad Nusrat Fateh Ali Khan, one of the greatest qawwali singers of all time, and goes beyond simply being another rendition. Hadiqa Kiani has skillfully retained the spiritual and emotional depth that characterizes Nusrat Sahab's work while honoring the famous artist's legacy.
Music producer Irfan Kiani, who has been crucial in Hadiqa's success, has skillfully created the captivating musical arrangement for this rendition. The harmonium and tabla played by Ustad Dildaar Hussain Khan Sahab, the tabla player for Nusrat Fateh Ali Khan, enhance the spellbinding value of the song. The whole "Jani Door Gaye" experience becomes more impactful by his incredibly phenomenal addition to the musical composition.
This tribute aims to encapsulate the spirit of Ustaad Nusrat's musical legacy and reimagine it for a new generation of music lovers, led by Hadiqa's soul-stirring vocals. 
Music Video Breakdown — An Aesthetic Galore of Storytelling: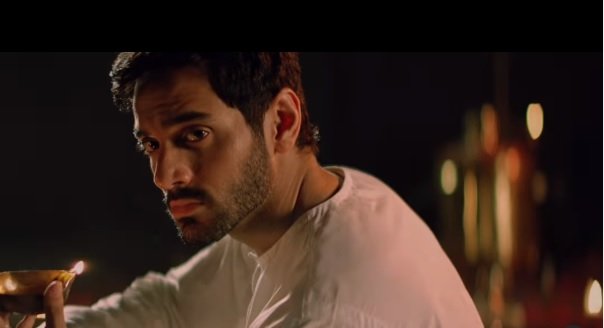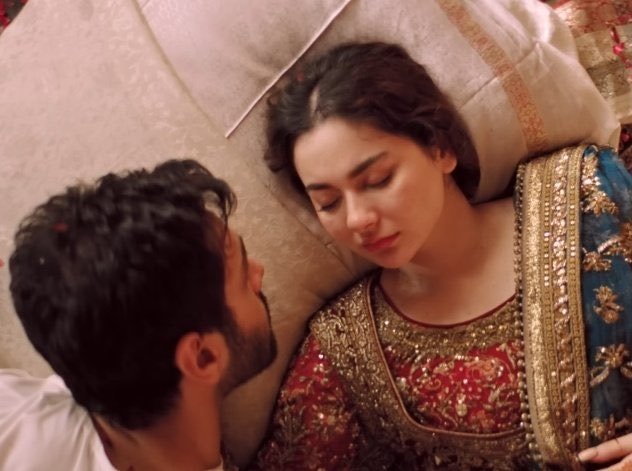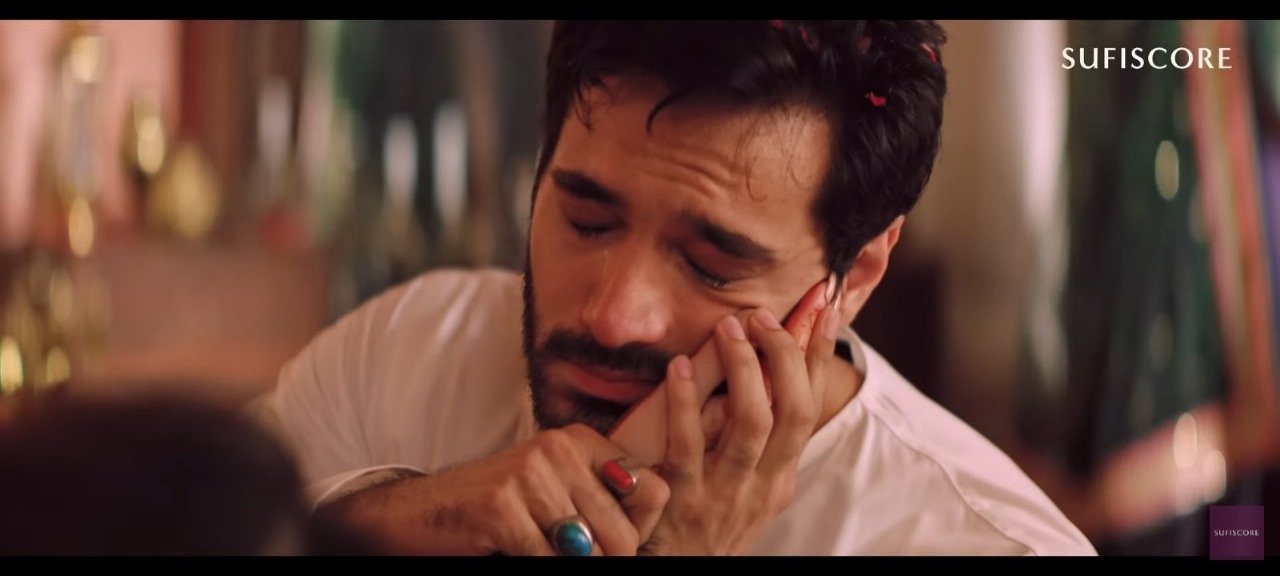 Beyond its magnetizing melody, "Jani Door Gaye" reveals a breathtaking story that perfectly captures the song's deep emotions. The incredibly gifted duo of Wahaj Ali and Hania Aamir takes viewers on a journey that elevates the video's already moving tribute. The basic idea entails the story of two souls in love existing in different worlds and their ultimate separation which later becomes an otherworldly union. The song itself served as inspiration for the music video, which was additionally inspired by the passing away of both Hadiqa Kiani's and Abdullah Haris' mothers. Pushing them to create this piece of art together with both the song and the music video depict their grief and loss of their closest loved ones, making it an incredibly moving experience for the audience.
The characters played by Wahaj Ali and Hania Aamir tell a story of unending love in the video. It showcases not only their indisputable acting talent but also the creative genius that results from the fusion of music and narrative.
The narrative travels through realms and time, with the two souls yearning to be together. A separation from her love, played by Wahaj, is looming for Hania's character, and she is resolved to see him again. Their unwavering love and the suffering that results from being apart are depicted throughout the story. This is a tale of love so great that it endures beyond the passing of time and death.
Giving the visual storytelling a majestic feel, the concept as a whole and the way it is turned into a visual delight serve as a backdrop for the song's emotional depth and significance. The video, directed by the talented Abdullah Haris, captivates the audience and skillfully captures the essence of this soulful song.
Experience the magic yourself. Watch the official music video on Sufi Score's YouTube channel here:
Now Streaming on:
The song "Jani Door Gaye" is currently available and topping charts on a number of music platforms, such as Gaana, Wynk Music, YouTube Music, Jio, Saavn, Spotify, and Amazon Music. This allows the captivating musical journey to be experienced by a worldwide audience.
The Buzz on X (Formerly Twitter) and YouTube:
Fans on YouTube and Twitter are expressing their profound response to Hadiqa's homage and the video, which has caused a virtual storm. People are showing their admiration for Hadiqa's flawless rendition of this timeless song and its stunningly directed video.
https://twitter.com/PromaMind/status/1719284786395857343
https://twitter.com/edixposts/status/1718548910346563731
https://twitter.com/PerspectiveDen/status/1718559362937933963
https://twitter.com/AHSANULHAQ996/status/1719017488812532028