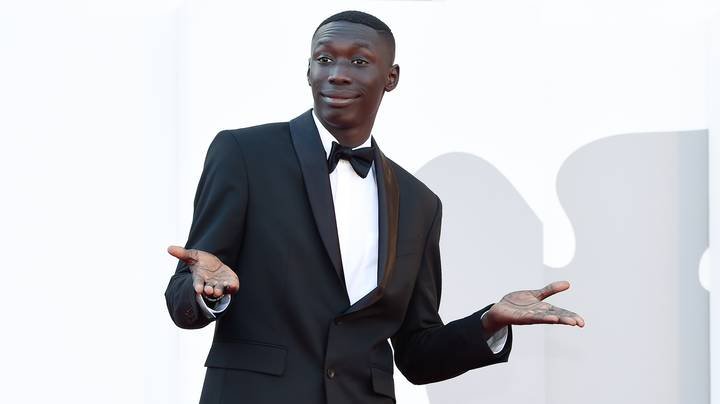 One of the most popular quarantine activities is watching and making TikTok videos. The app has seen a huge increase of users, especially amid Covid-19 because what is better than watching bite-sized funny videos that are addictive. Humour is one of the essential elements of life. We get so busy in our mundane, monotonous routine that we need something fun and feel good to watch. What's a better way than watching TikTok videos that get you hooked. However, TikTok algorithms work in a way that the relevant accounts according to your interest find you instead of being the other way around. However, if you have a sudden desire to lift your mood and watch something fun and cool, you need not worry and waste your time scrolling. We've got you!
Here is a list of Sunday's top 6 picks for the best humourous TikTok accounts you need to follow ASAP!
Khabane Lame
Keeping a dead straight face and still holding the power to make millions laugh is the quality that makes Khaby Lame everyone's favorite. He made his name by recreating the life hacks with a sarcastic smirk on his face. With 134.7M followers, he has made it to our and millions of people's go-to account on TikTok. In 2020 amid the outbreak of a pandemic, Khaby resorted to using TikTok and making viral videos. He got fame by responding to the viral and absurdly complicated life hacks, like opening the car door with a specialized gadget, in a wordless, easy-to-understand video in which he would do the same task in a much more straightforward manner. His effortless expressions are going to make your day.
https://www.tiktok.com/@khaby.lame/video/7059775503883865349?is_copy_url=1&is_from_webapp=v1&lang=en
Oneya D'Amelio
Oneya under the name of Angry Reactions has taken over TikTok. With the positivity he spreads, he has become one of the most viral content creators. His angry expressions make him unique. He also has a youtube channel under the name of Humble King. His account is a treat for your gloomy days. With 25.7 M following the famous angry reactions, man has gained popularity worldwide.
Rafay Butt
If you are someone who likes desi humor then you need to follow this guy ASAP. Rafay Butt is a Tiktoker who derives inspiration from the daily routine tasks to create content. Not everyone can easily bring out the humor in serious situations and this guy has that magic. Rafay Butt will certainly bless your feed with his desi humor.
Connor Wood
Connor Wood is considered to be the King of comedy on TikTok. His top-class sense of humor aligned with puns has attracted 714.5K followers. Under the name of Fibulaa, Connor is giving thousands of people a great laugh. Following his account would be the one right thing you can do today.
Adnan Zafar – Ken Doll
Adnan Zafar is a Dubai-based TikToker who got fame because of his beautiful facial features. His love for beauty and makeup is the inspiration behind his content but what could be better if it is paired with good light-hearted humor. Hailing from Faisalabad, Ken Doll Dubai has earned his name in the skincare and beauty industry as one of the top influencers. You will absolutely love the way he creates content and adds a Punjabi touch in his videos. He is the first Pakistani male influencer who has worked with multiple multinational beauty brands. A smile is the best accessory you can wear and Ken Doll Dubai knows how to bring that smiltoon your face and make you laugh. With 446.5 K followers on TikTok, he has become the sensation of Pakistan and Dubai.
https://www.tiktok.com/@ken_doll_dubai/video/7075558647396306178?is_copy_url=1&is_from_webapp=v1
Khaqan Shahnawaz
Khaqan Shahnawaz is the perfect amalgamation of beauty with brains. With 61.9K followers, Khaqan has become the talk of the town. His content is lively yet funny making the viewers stick to their phones and continue watching his amazing videos. His videos filled with humor and laughter will give you a much-needed break from the reality of the world.
https://www.tiktok.com/@khaqanshahnawaz/video/7067993090350386459?is_copy_url=1&is_from_webapp=v1&lang=en
Vibe With Adam
If you are from Pakistan then you know the challenges and situations we brown people face. Brown people are a complete vibe and Adam makes sure that through his content he gives you all those brown people vibes that are so relatable His growing TikTok account has already reached 16K+ followers. We can totally relate to his jokes.
https://www.tiktok.com/@vibewithadm/video/7074358725498260741?is_copy_url=1&is_from_webapp=v1
So, if you are having a rough day and want to watch something to change your mood then you need to follow these TikTok accounts. You will get addicted to the content these amazing influencers create.