Like every year, 2021 was also full of such moments that became viral and were repeatedly seen on our feeds. They were all over Facebook, YouTube, Instagram, and TikTok. Here's to recalling those viral videos as we move on to the next year!
Pawri Horai Hai
Dananeer Mobeen (@dananeerr)aka Pawri girl made her debut. The video clip went viral as soon as she posted it. Numerous memes were seen right away which gave her immense fame. The meme even crossed borders when various Indian actors were seen making Tiktok videos on the video clip!
Formula 1 car
A scene from Nida Yasir's (@itsnidayasir.official) live show went viral when she did not know the meaning of a formula car and mistaken it with the word 'formula'. She was targeted by netizens on different social media platforms. The internet couldn't help but repost the video several times.
Firdous Ashiq Awan slamming fellow leader
Firdous Ashiq Awan came under heat when a video clip went viral of her slapping Qadir Khan Mandokhail, PPP leader at a live show. The violent scene on National TV led to her facing a lot of criticism. Netizens called it disrespectful, inappropriate, and more.
Alizeh Shah falls on the ramp
During the Bridal Couture Week'21, Alizeh Shah (@alizehshahofficial) walked the ramp for the designer, Nisa Sultan along with Shazia Manzoor who was performing. While dancing, the actress slipped who was then pulled up by Shazia Manzoor. The accident soon turned into memes to circulate over the internet for the rest of the decade.
Aamir Liaqat's Naagin Dance
Aamir Liaqat (@iamaamirliaquat) has been under fire numerous times for his scenes from shows that go viral. Similarly, he performed naagin dance at a show that too a Ramadan show to which people were appalled and couldn't resist but make endless memes.
The cry of overseas Pakistanis
Video of a woman while being interviewed went viral where she criticized the people of Pakistan for whining about inflation when there is no real inflation in the country. She compared the life of Pakistanis with the overseas Pakistanis living in England and how they suffer!
https://www.instagram.com/p/CWDEV9Lvvsy/?utm_source=ig_web_copy_link
Sadaf Kanwal's views about marriage
One of the most popular videos of 2021 also includes the clip from Sadaf Kanwal's (@sadafkanwal) interview when she described her views about marriage and husband. People were quick to judge and threw a lot of criticism her way.
'Deep Pockets'
In an interview with CNN, Shah Mehmood Qureshi confronted the female journalist that Israel was losing out as the entire media was talking in favor of Palestine. His words 'Deep Pockets' made numerous memes. It started from Twitter but soon migrated to all other social media channels.
Bachpan ka pyaar
Another video clip that went viral was a child singing the song 'Bachpan ka pyaar'. Netizens were quick to repost the video on all platforms and make memes out of it. The song was soon turned into mashups and raps. The child who was previously unknown in the social world became popular in a matter of days!
PAK vs IND T20
The T20 World cup took place this year and the hype was definitely real! Pakistan won all the matches and made their way to the semi-finals however, the PAK vs IND match was the most hyped one. Pictures and videos of Pakistani players circulated all over the internet which also included Muhammad Rizwan hugging Virat Kohli which went viral the most depicting the sportsman spirit!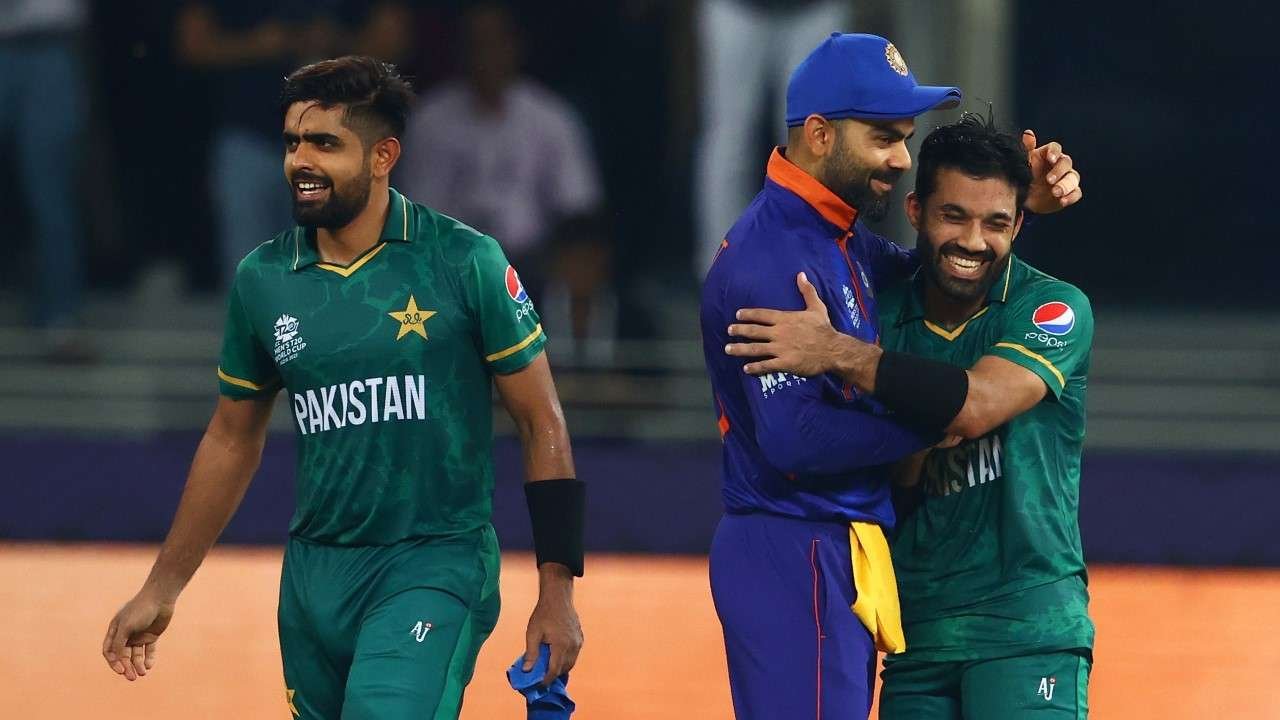 Young Couple expelled for PDA
A young couple was expelled out of university for a video clip that went viral in which the boy proposed the girl on Valentines day. The video was soon shared on all social media platforms and went viral within moments. Some talked in favour of the couple while others made memes and criticized them.
Junaid Safdar singing at his Qawali Night
Towards the end of the year, Junaid Safdar (@muhammadjsafdar) had his lavish wedding ceremony in Lahore. At his own qawali night, his video of singing Rahat Fateh Ali Khan's song went viral. Netizens highly praised him for his soulful voice!
View this post on Instagram
With some of these viral moments and many more, lets sum up the year 2021 and head over to a fun-filled and joyful year ahead!