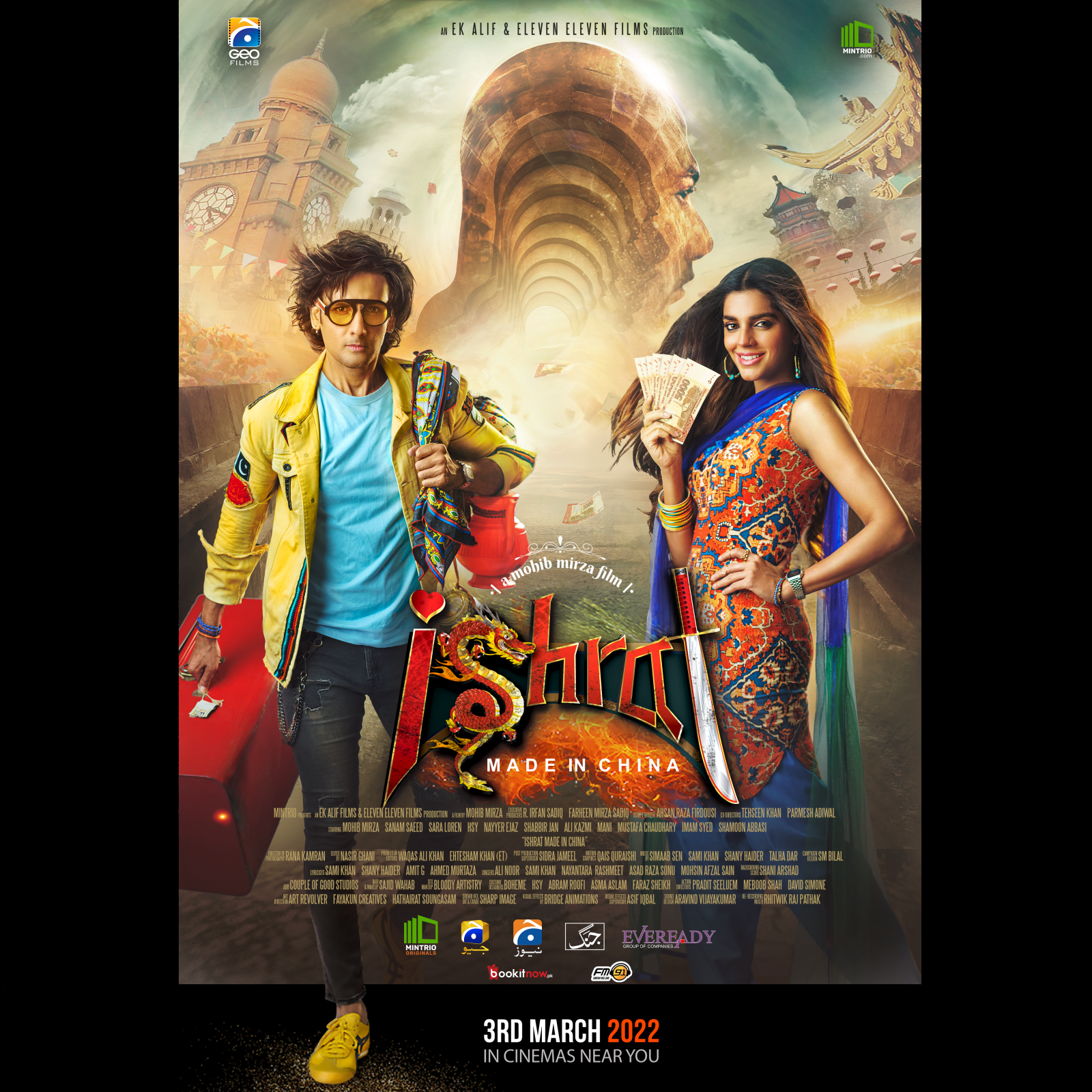 Fans have been patiently waiting for the entertaining Masala Flick Of the Year to drop, and it's finally here! Ishrat Made in China premiered yesterday, and people are already gushing about the action masterpiece.
If you haven't still made up your mind about hitting the cinema and supporting our local talent, here's a review that might nudge you in the right direction.
Let's Get Into the Details!
We already knew the movie would be an exciting one. After all, we're seeing Sanam Saeed and Mohib Mirza gracing the screen together. But what caught our attention were Ali Kazmi, Mani, and Mustafa rocking their double roles with ultimate mystery and class. Their outstanding portray will leave you second-guessing till the last minute of the movie!
Of course, you're going to fall in love with Sanam as Akhtar, the perfect girl next door whose desi charm is oozing from each look. Everything from her wardrobe to hair and makeup and her excellent portrayal of the energy-packed Karachi girl is amazing.
We think Mohib juggles perfectly between his roles as actor and director to make the movie a roaring success, film nahi filmon ka baap hai yeh tou!
Ishrat Made in China wouldn't be complete without Sara Loren's screen presence. Her song was a visual delight, and her role as Jia is a breath of fresh air. Moving away from the stereotypical damsel in distress, we see her in a strong avatar with an even more serious mission. You go, girl!
Surprisingly, the design pioneer and esteemed powerhouse HSY added the X-factor to the movie. He might have been the villain, but his entry, costumes, and aura have made us a fan of his commendable acting skills!
What This Means for Pakistani Cinema
Overall, the Ishrat cast of eleven strong characters has left us mesmerized. Everything felt in sync and well-executed, from the witty one-liners to the action sequences. Moreover, the intricate design, direction, and VFX have set a precedent for upcoming movies. We're sure this masterpiece will be a benchmark for Pakistani cinema!
The movie may have been light-hearted entertainment for the masses, but the thought process, plotline, and character-building shone through. Despite keeping things funny, the movie hits the nail on the head with creating a cinematic marvel.
We're excited to see what other wonders Mohib has in store for us! And we suggest you book your tickets and grab the perfect seat to enjoy the movie for yourself!