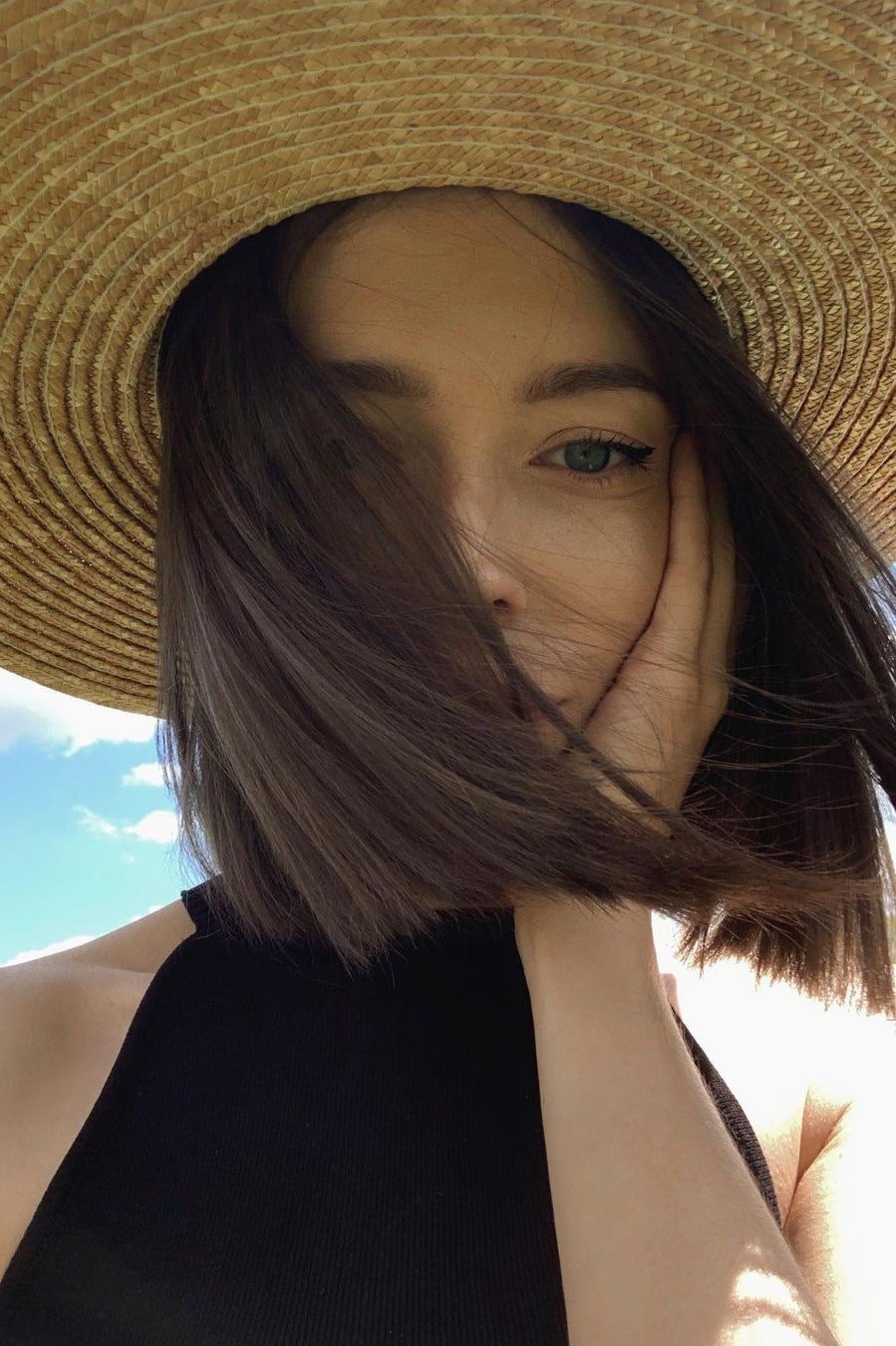 Summer season is all about flaunting your fresh-cut hair with the vibrant lawn joras that you will be wearing! Summer hairstyles usually end up in a bun and we don't blame you because sometimes it gets too hot to handle. Everyone looks forward to haircuts that are easier to maintain and require less effort. We have rounded up a few looks that make you look the best of yourself with minimal effort that too on a hot day! We bring you a list of haircut styles for the summer season so your hair becomes easily manageable. If you're unable to decide whether to chop it all off or to keep those long locks, we have got you sorted!
Asymmetric bob
For all those who want to look bold and chic, this haircut style is perfect for you! This is not only an ageless look that is the best haircut for all ages but it also frames your jawline making your facial features more prominent. It takes off the extra weight from your shoulders and brings a greater emphasis to your face.
View this post on Instagram
Pixie look
This look is to break the stereotypes and will make you look ten years younger than you are today! It is the most 'IT' haircut for girls that will give you the young, vibrant, and sassy look that you desire. Whether you keep your hair of your natural color and you add a whole new dimension, it will completely revamp your existing appearance!
View this post on Instagram
Pixie with bangs
Since we are trying to make the hair look sassy and chic despite the boiling hot weather, the aim is to go short but make it stylish! Pixie look with bangs is the best haircut for the upcoming summer season. This will take away the weight from your shoulders and make you feel increasingly light. Also, it will also let you achieve the perfect face-framing look that you want! It will not only change the entire look but will also add a dramatic effect.
View this post on Instagram
A long bob
If you are not the one who wants to go too short, this is the best haircut for you! It will help you beat the heat while keeping the ideal hair length as well. It can be shorter than the usual look but generally a longer bob. Bob cuts always give an ageless look so if you are looking for something different, go for it!
View this post on Instagram
Face framing layers
Layers is the best haircut for girls as it gives the perfect look that one desires! This is the classic haircut for the summer season but make sure you mention face-framing layers to your stylist. This will accentuate the features around your face and will also keep the long hair out of the face on a hot day! Definitely, a win-win haircut style that we look forward to this summer season.
View this post on Instagram
Long layers
Despite the hot weather, some women are fond of long hair and wish to retain them. Long layers is the best haircut for girls who want to keep the hair length long but change their appearance. This not only adds several dimensions but also makes you feel increasingly light. Reducing excessive weight, long layers become the ideal haircut for summers! Carry your long layers with utmost perfection and if they become unmanageable, a half clip look will be perfect too.
View this post on Instagram
Curtain bangs
If you are looking for a change while retaining the long hair, go for curtain bangs! This will also revamp your entire appearance by giving you a bold and chic look. These create greater movement and texture around the face bringing all of the attention there. They also add greater softness to the rest of the hair as well. With an absolute bold and chic look, this will remain your favorite haircut for the upcoming season!
Top Heavy Shag
Another haircut for the ones you like long hair but struggle with the hot season. This is the best haircut for girls as it will keep the top-heavy with greater weight and volume but keep the length. This will add a dramatic effect making you look absolutely chic this summer season! This summer, we all aim for easy and effortless hairstyles, therefore, this haircut does it all!