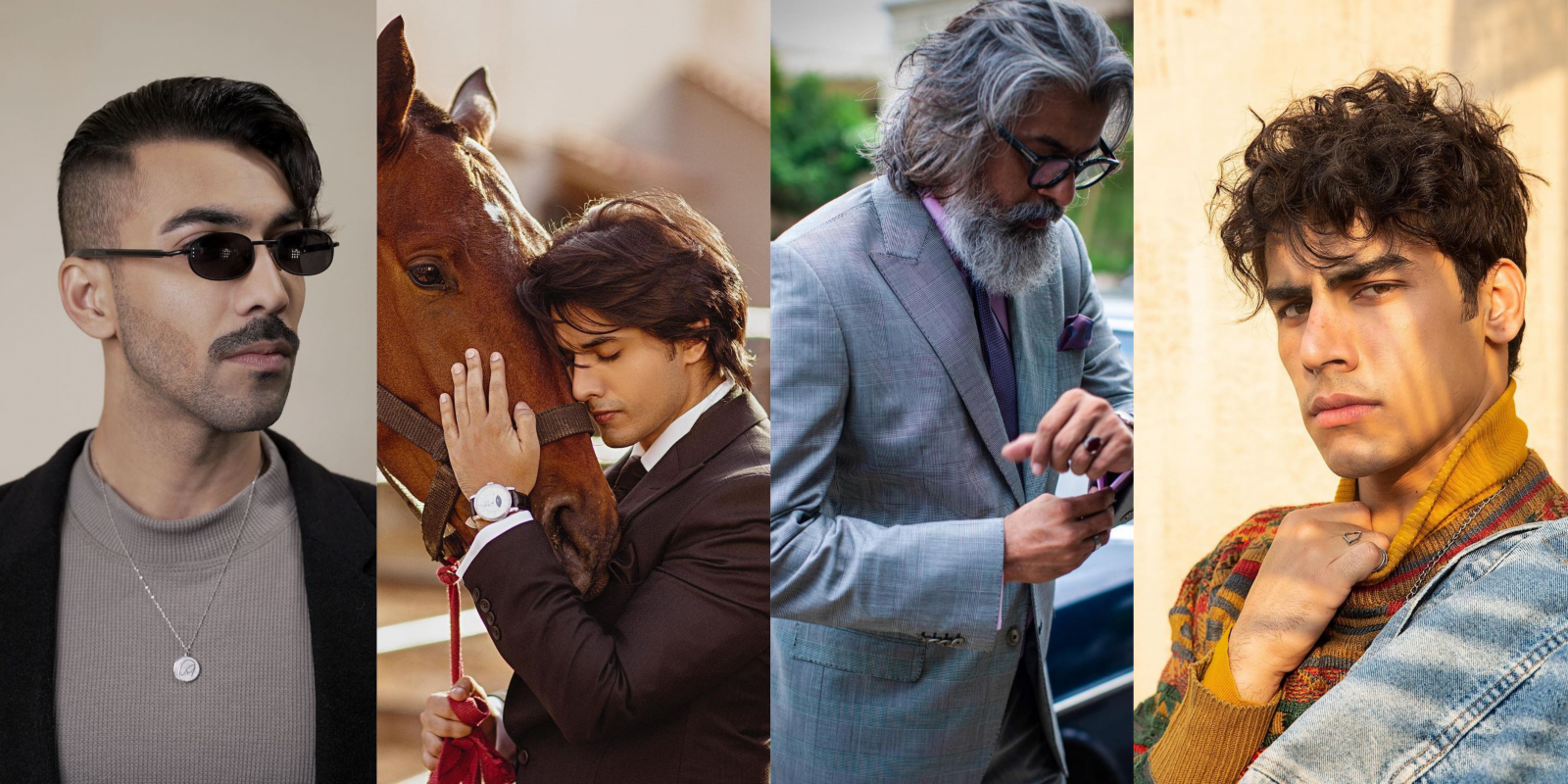 Just like women, men's style is of equal importance. 2022 is all about exploring new hairstyles for men and looking for hairstyles that are easier to maintain and carry! This year, let's focus more on embracing the natural look and carrying all hair lengths effortlessly. From shorter cuts to medium lengths, here are a few hairstyle trends for men that We look forward to seeing more in 2022.
Natural Curls
In the new year, it is all about embracing the natural style and carrying the original look with utmost style and grace. Not only is this look effortless but it is also all about loving your original and natural style. Such a hairstyle focuses on building the volume on the head with shorter or longer sides, depending on personal interest.
Clean and Sleek
One of the top hairstyles for men includes a clean and sleek look that focuses on a formal outlook by styling all the hair towards the back. Such a hairstyle brings all the attention towards the face. With side or middle parting, one can look neat and polished making it the perfect hairstyle for men for formal occasions in 2022!
View this post on Instagram
Natural Flow
Another best hairstyle for men that also emphasizes upon embracing the natural look is the natural flow. This is the perfect hairstyle for medium-length hair that allows the hair to flow naturally. With minimal effort and low maintenance, this hairstyle gives you a relaxed feel. We look forward to seeing this hairstyle more often in 2022 for men with medium-length hair.
View this post on Instagram
High fade with trimmed side
Another hairstyle for men to make you look classy is the one with messy hair and low fade on the side. This will allow you to keep longer hair as you wish but also give you a neat look with low fade on the side. It will help one to create a natural look that stays in place all day.
View this post on Instagram
Man bun
It is always assumed that longer hair is for women and men are supposed to carry shorter, neat hairstyles. This year is all about breaking stereotypes and bringing hairstyles for men that allow them to express themselves more in a natural way and to do what they love. Man bun is one of the best hairstyles for men with long hair that we look forward to seeing more in 2022.
Slicked back with shorter sides
Slicked-back hair for men is one of our favorites as it is a blend of formal and casual. It gives the formal look with clean sides and also gives a casual look with slicked-back hair. This hairstyle is one of the best hairstyles for men which has always looked good. This year, we aim to keep it the same for an overall casual look.
View this post on Instagram
Low fade with heavy quiff
Quiff has been trending for long and there is no reason for it to not trend because it works for every hair type giving an effortlessly handsome look! From straight to curly hair, it suits everyone and the low fade makes the overall look even more appealing. In 2022, we aim to see this trendy hairstyle become more popular.
Side quiff with tapered sides
The classic hairstyle that we see men carrying so elegantly on formal occasions is one of our favorites. It may seem old school but this trendy hairstyle for men is one of the best ones that go with every kind of outfit and look.
View this post on Instagram
Messy hair with a thick beard
Although man bun is one of the trending hairstyles for men but messy hair with thick beard also gives a classy look. This trending hairstyle aims to make waves in 2022 as we hope to see this more on our handsome celebrities. By giving a fuller look with messy, long hair and a thick beard, one looks automatically more appealing and attractive.
Neat, polished hair with beard
Just like the previous hairstyle, this also makes one look like a gentleman with class. This time, instead of messy hair, they are styled in a neat and polished way to give a clean look and make the man look ten times more fanciable. Embracing your facial hair and styling them in the best way possible is the key!
View this post on Instagram
Buzzcut
For all those who are a fan of shorter hair but don't like going bald, this is their go-to haircut! Buzzcut keeps the hair short but gives the desired look that one wishes to receive. With minimal effort, one is able to make themselves look extremely neat and tidy. It is also the ideal hairstyle for men in the summer season keeping minimal hair on the head and surviving in the hot weather.
With a lot of hairstyles coming from the previous year, 2022 is all about carrying your natural hair gracefully and styling them to perfection. Here are a few trendy hairstyles for men that include shorter cuts, long messy hair, and also a man bun if you can carry them well. Sunday expects to see more of these hairstyles in the year to pull off an overall stylish and handsome look.