Ombré? What does it mean? It`s the French word for shadow or shade. The ombré color trend has been a big boom in the beauty world for years now. From ombré hair and ombré eye makeup looks to even ombré nails trends, everyone has tried at least one of these beauty trends. Here are some of the latest trending ombre trends you must try!
Ombre Concealer
A new TikTok makeup trend encourages you to dab on a rainbow of concealer and blush to brighten your under eyes. Known as ombré concealer. This trend multitasks by brightening the under eyes and lifting cheekbones, all in one blend — without having to use separate brushes. It is a combination of two tried-and-true tricks: color correcting and draping. Using a peach tone (or color corrector) under your eyes has been used for years to help brighten and neutralize dark circles, and this blush placement is known as draping and has evolved over the years, but was very popular in the 70s.
View this post on Instagram
Ombre Nails
Summer ombré nails are here to shake things up. A change-up from a single shade, ombré nails are a soft gradient of colors—either multiple colors or differing shades of a single color. The result? A manicure that perfectly fills the gap between a run-of-the-mill polish job and full-blown nail art, perfect for hot summer days.
The best part? It's pretty easy to DIY at home if you don't want to head to the salon. For the most basic take on ombré nails, all you need is a disposable makeup sponge—the wedge-shaped ones work best—and your gradient of polishes (or one shade mixed with varying degrees of white). Create a gradient on the sponge, overlapping each color slightly, and work lightest to darkest to avoid blending the colors. Then carefully press the sponge on your nail like a stamp, and repeat for each finger.
View this post on Instagram
Ombre Hair
Ombre Hair has been a trend forever, and is here to stay! The rational ombre hair color choices depend to a great extent on the natural color of your hair and partially on its length but are not limited by them. You can easily decide on reverse ombre or try unexpected short ombre hair versions for an original sharper look. And beautiful long tresses, of course, fulfill the concept of ombre at its fullest. Long blonde ombre hair is charming in soft somber looks. Tender delicious hues of caramel and chocolate blend perfectly into brown ombre hair solutions. With black ombre hair, you may come up with some gorgeous dramatic looks.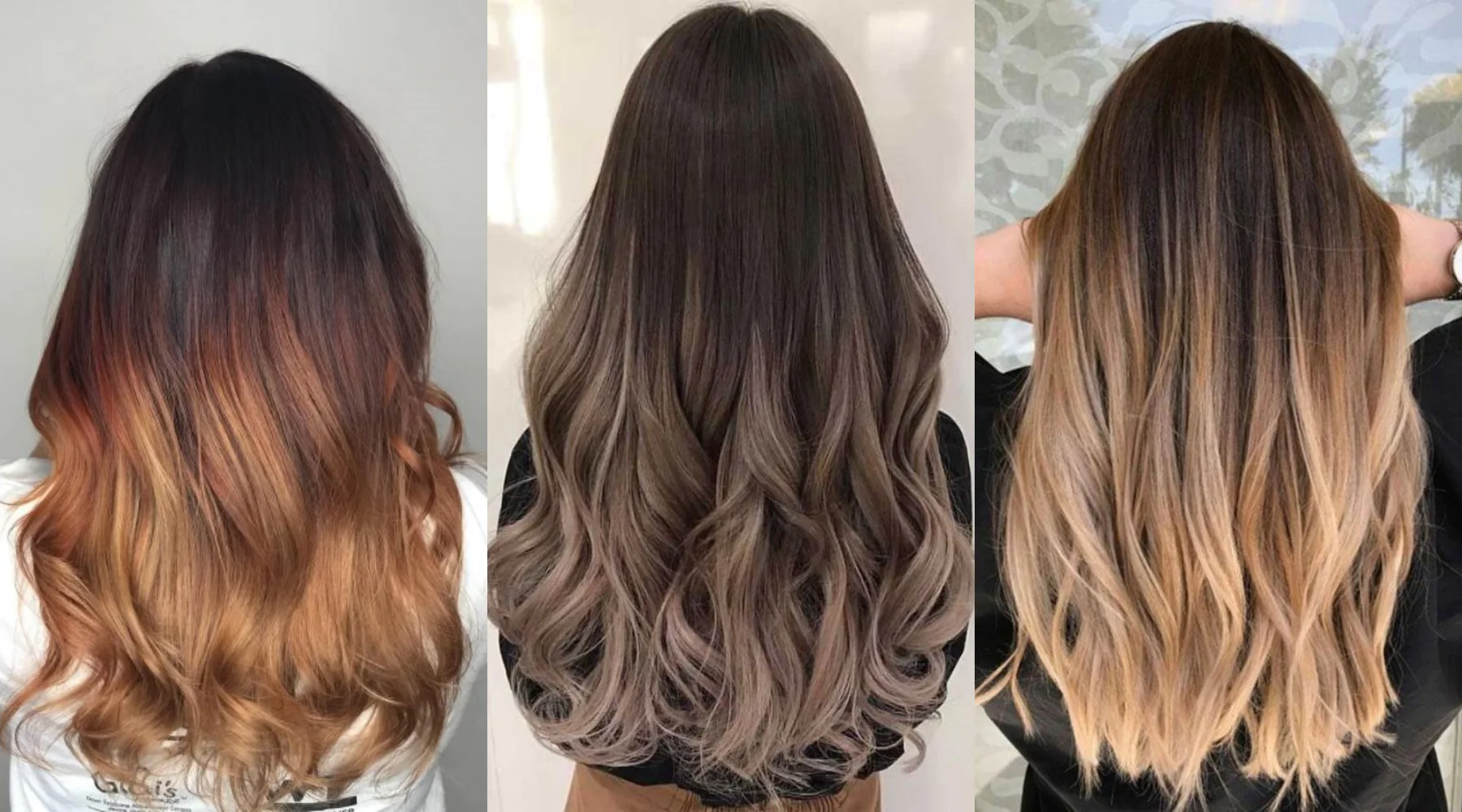 Ombre Hues In Your Silhouettes
Alia Bhatt has made a statement, and set the trend for Ombre Chiffon Sarees in her latest movie promotion, 'Rocky Aur Rani Ki Prem Kahani', and we are all for it! Fashionistas in every corner can't help but admire how Karan Johar's upcoming directorial has ignited the sartorial celebration with Alia's drapes, styled by renowned designer, Manish Malhotra. The actress styled her chiffon saree in a loose pallu style. Its subtle lacey border not only created a scallop element but sided with the minimalist trend. You can get the look by incorporating refreshing ombre hues in your pishwas, long dresses, and sarees!