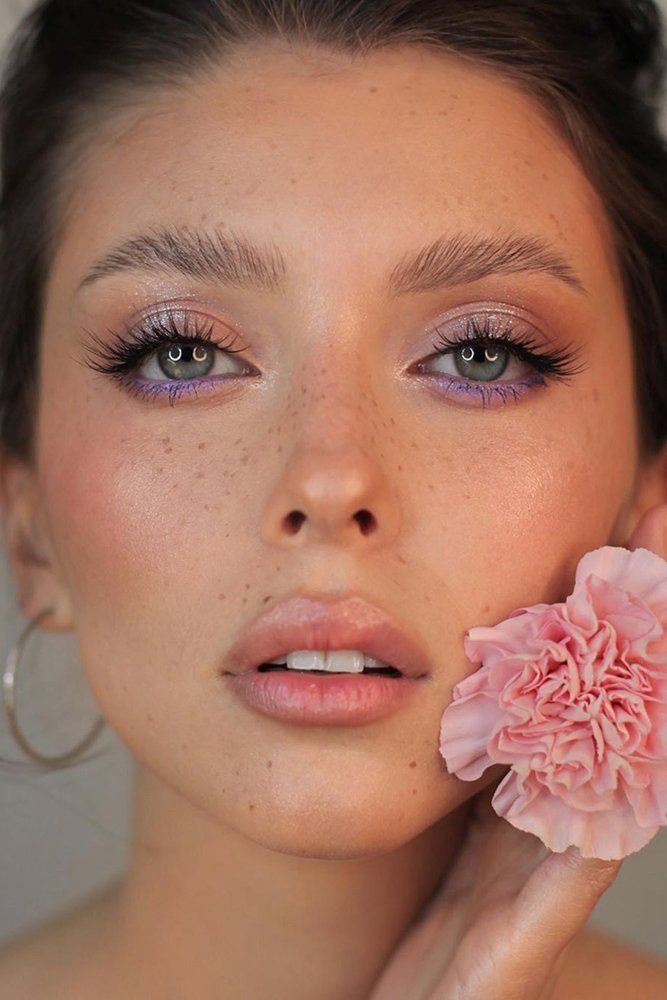 Strawberry makeup is a fun and whimsical trend that has taken the beauty world by storm. Inspired by the vibrant and juicy colors of strawberries, this makeup look is all about embracing freshness, playfulness, and a touch of sweetness. We will explore how to pull off the strawberry makeup look with style and confidence.
1. Flawless Base
Start by creating a flawless canvas for your strawberry-inspired makeup. Use a lightweight foundation or BB cream to even out your skin tone and provide a natural finish. Conceal any blemishes or dark circles with a creamy concealer, and set the base with a light dusting of translucent powder. This will create a smooth and radiant complexion, ready for the strawberry magic.
2. Rosy Cheeks
To achieve the perfect strawberry-inspired blush, opt for a soft pink or coral shade that mimics the natural flush of a ripe strawberry. Apply the blush to the apples of your cheeks and blend it out towards the temples. For an added touch of freshness, choose a cream blush, which will give a natural and dewy finish. Remember to blend well to achieve a seamless and natural look.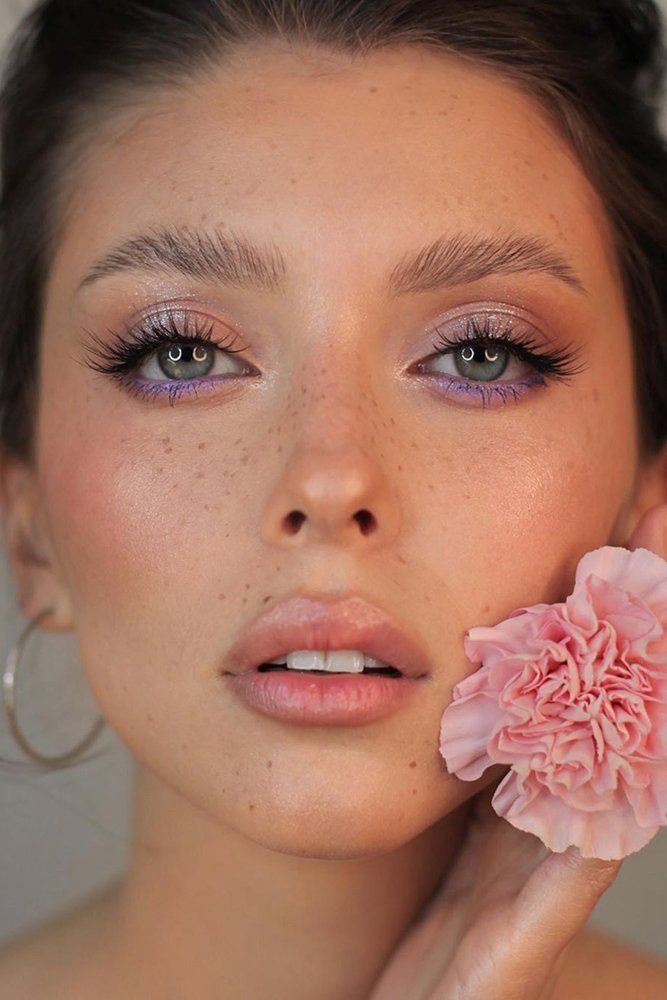 3. Berry Lips
Embrace the sweetness of strawberries on your lips by choosing a lip color in shades of red or pink. Opt for a lipstick or lip stain that matches the vibrant hues of a ripe strawberry. For a glossy and luscious finish, apply a clear lip gloss on top. This will give your lips a plump and irresistible appearance, completing the berrylicious look.
4. Fruity Eyes
When it comes to the eyes, the strawberry makeup look allows for creativity and playfulness. Embrace soft, romantic shades like pinks, purples, and even a hint of green. Start by applying a light pink eyeshadow all over the lid as a base. Then, add depth by blending a deeper purple shade into the crease. For a pop of freshness, apply a shimmery green eyeshadow to the inner corners. Finish with a coat of mascara to define your lashes and make your eyes stand out.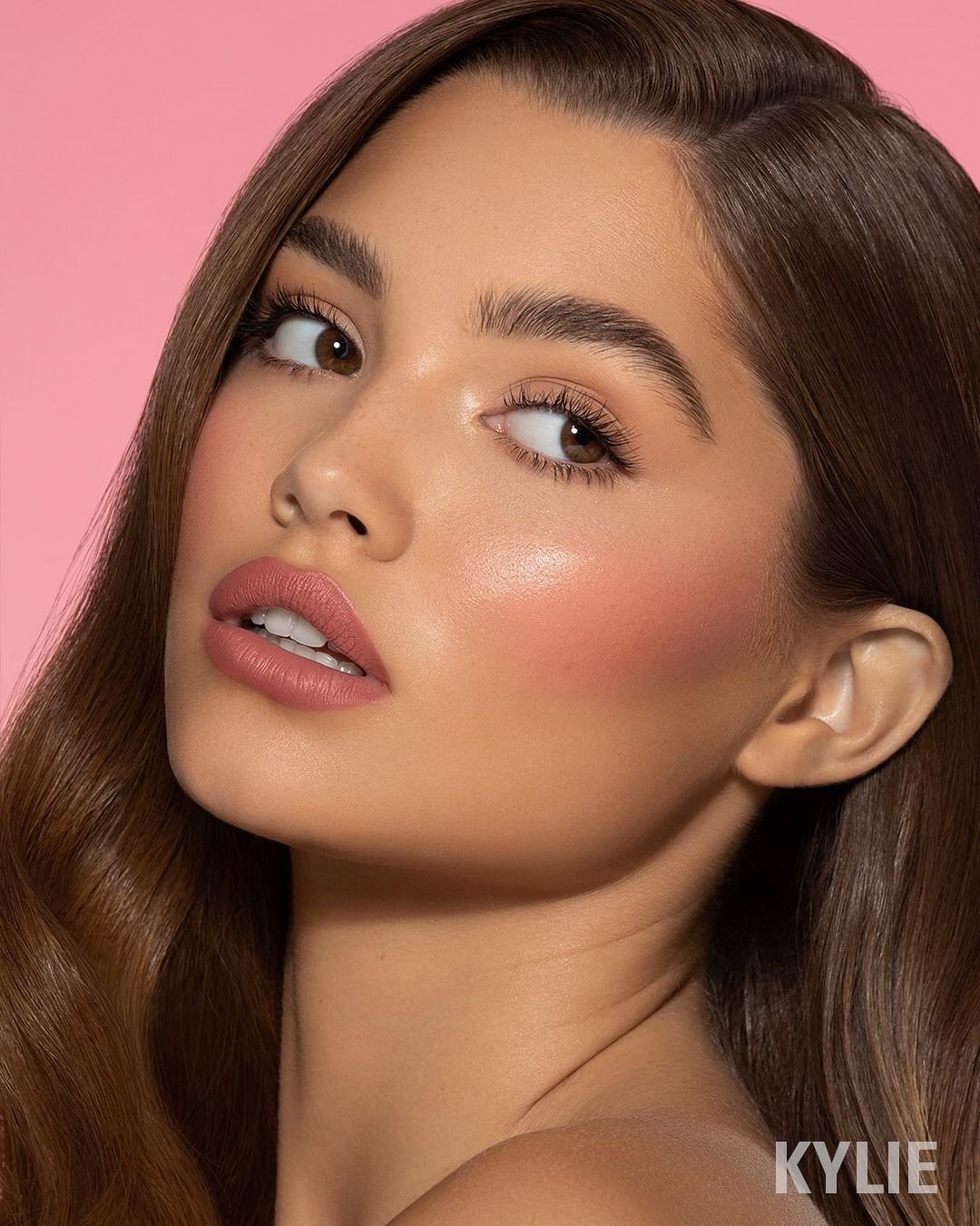 5. Dewy Highlight
To achieve a fresh and glowing complexion, highlight the high points of your face. Choose a highlighter with a pink or champagne undertone to complement the strawberry theme. Apply it to the cheekbones, brow bone, and down the bridge of the nose. This will give your skin a radiant and luminous finish, reminiscent of the dewy glow on a strawberry.
6. Playful Freckles
To add a touch of whimsy and playfulness to your strawberry makeup look, create delicate freckles on your cheeks and nose. Use a brown eyeliner or a light brown eyebrow pencil to gently dot freckles across your face. This will enhance the youthful and fun vibe of the strawberry-inspired look.
Strawberry makeup is a delightful and playful trend that allows you to embrace the sweetness and vibrancy of strawberries. By following these steps, you can pull off the look with style and confidence. From the rosy cheeks to the berry lips and fruity eyes, this makeup trend allows you to express your creativity and showcase a fresh and youthful appearance. So, go ahead and have fun with strawberry makeup, and let your beauty shine with a touch of fruity charm.