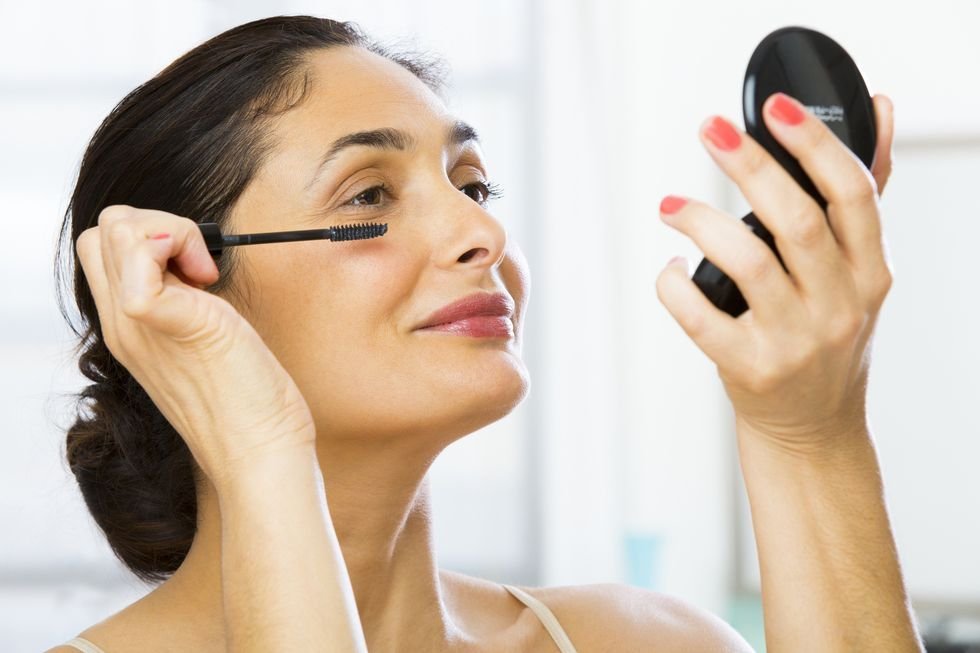 Instead of trying to hide your fine lines and wrinkles, enhance what you've got. Natural-looking coverage and subtle tricks and tips will do the work. It goes without saying that our skin changes with age. From eyebrows to dark circles or patchy skin, our skin keeps changing with age and so do its needs. The simple makeup tip to start with is to know your skin type.  Whether you have dry or oily skin or even if you have an oily T-zone then you need to choose the makeup products carefully according to your skin type.
Sunday Editors have listed down a few makeup tips that will let you achieve the perfect everyday makeup look if you are in your 50s.
Prime Your Eyelids
Using a primer on eyelids is not only for eyelids, it can help reduce some of the visible signs of aging and keep your makeup put on all day. With age, our skin around the eyes tends to become thinner and transparent resulting in uneven tones of reds, purples, and blues. Applying a thin layer of eye primer on the eyelids will help to even out the skin tone to a neutral color. This will help with the smooth application of eye shadow and make it last longer.
Choose The Right Foundation
Choosing the right shade of foundation that suits your skin tone is the key. Your foundation shade should not be too fairer or too dark than your actual skin tone. Know the type of your skin and then choose the right foundation. While buying the foundation you must keep in mind the shade you need, the type you need (liquid, stick, or cream) which depends on your skin type and the weather, and the brand. The heavier the foundation is the more pigment it will contain making your skin look dull, dry, and patchy. A lightweight moisturizing foundation will make your skin look dewy, fresh, and hydrated.
Move The Brush Outwards
Blending your makeup in a straight direction will make your skin look saggy and dull. Blend the makeup pigments outward towards the ears, hairline, and neck with a fluffy, flat brush for the evenest application. This technique will lift your face giving your makeup a youthful effect. Blend it evenly. A  well-blended makeup changes the entire look. You don't want your makeup to look patchy and resting on your face unevenly.
Fill In Your Eyebrows
As we age our eyebrows tend to become thinner due to the waxing and tweezing. Use a brow gel similar to mascara and use the wand to fill in the brows. Use a moderate amount of pigment. You don't need to overdo it. Keep it natural.
Change Your Eyeliner Style
With time our eyelids become hooded and due to the fine lines and wrinkles, it gets difficult to just swipe the eye pencil over the eyelid to create a perfect eyeliner look. Try dotting the eye pencil along the upper lash line and then smudge it with a soft brush.
Ditch The Highlighter
If you have textured skin either by acne or wrinkles then it is wise to skip the shimmer. Some assume that shimmery products make the skin more youthful and bright, however, using them on textured skin is only going to make your wrinkles and lines more prominent making you look older than your age.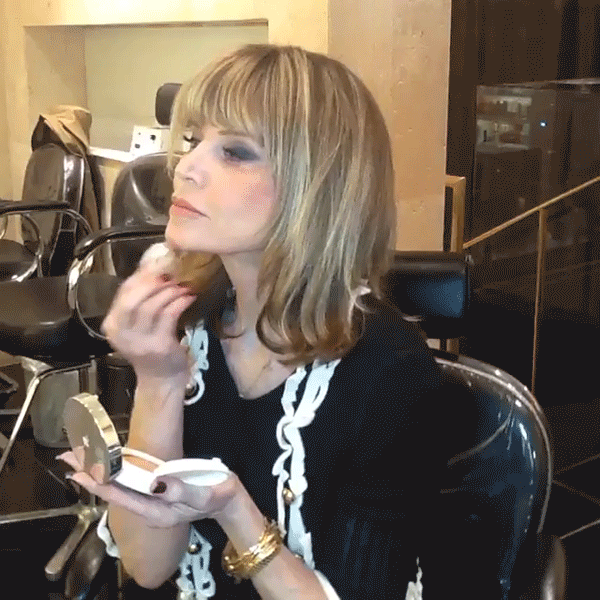 Line Your Lips
As we age, the fine lines around our lips become more prominent which makes the lipstick settle in places where it is not meant to be. Lining your lip is the solution. It will keep your lipstick intact and will define the shape of your lip. Don't make it too sharp. Using a soft, smooth liner similar to the shade of your lipstick will do the work.