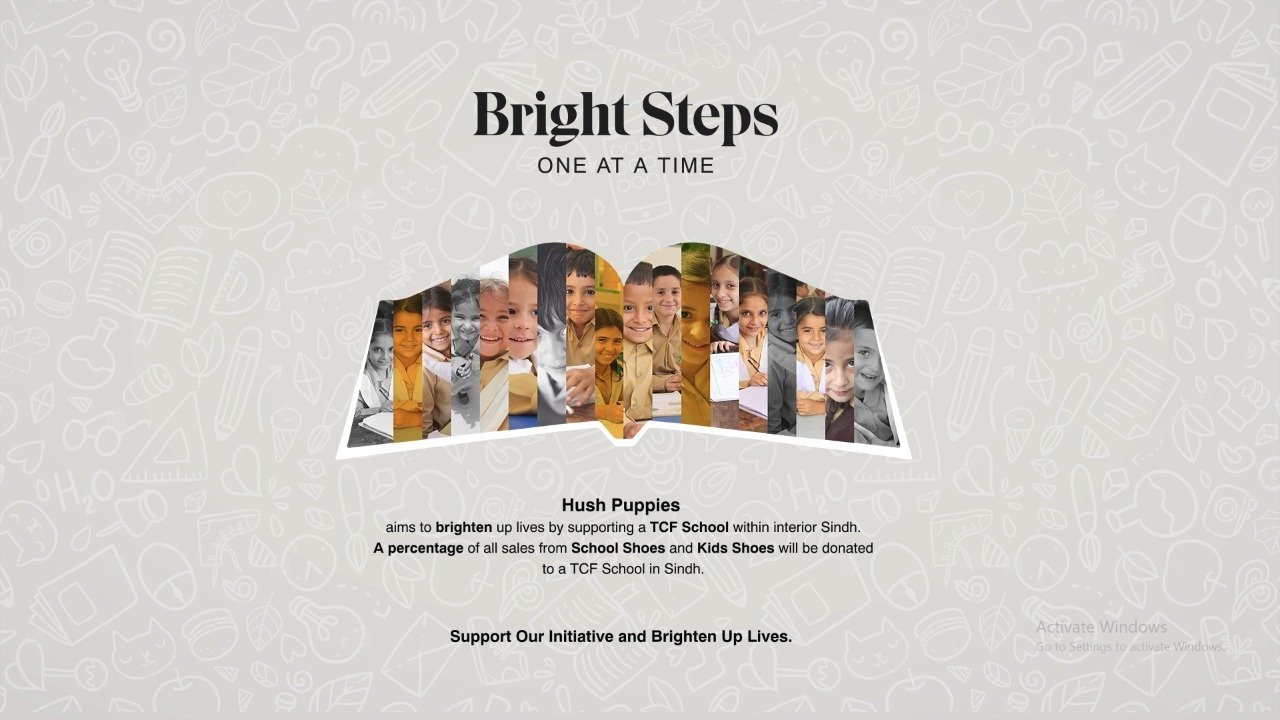 Conscious consumerism is on the rise, and certain brands are making efforts to create products and relationships that benefit society. A leader in this movement for several years has been Hush Puppies, the shoe brand synonymous with all things bright and happy. If we talk about the education sector of Pakistan, looking at the numbers, the current literacy rate of Pakistan is 62.3 which means an estimate of 60 million people are illiterate in Pakistan. Pakistan's Literacy rate is ranked 113 in a total of 120 countries which is one of the lowest. Keeping in view the current situation and being a socially responsible brand, Hush Puppies has announced its partnership with The Citizens Foundation (TCF). Hush Puppies has built a school with TCF for the lesser privileged. And from every Hush Puppies school shoe sold, some of the proceeds will be contributed to TCF in order to aid their education program.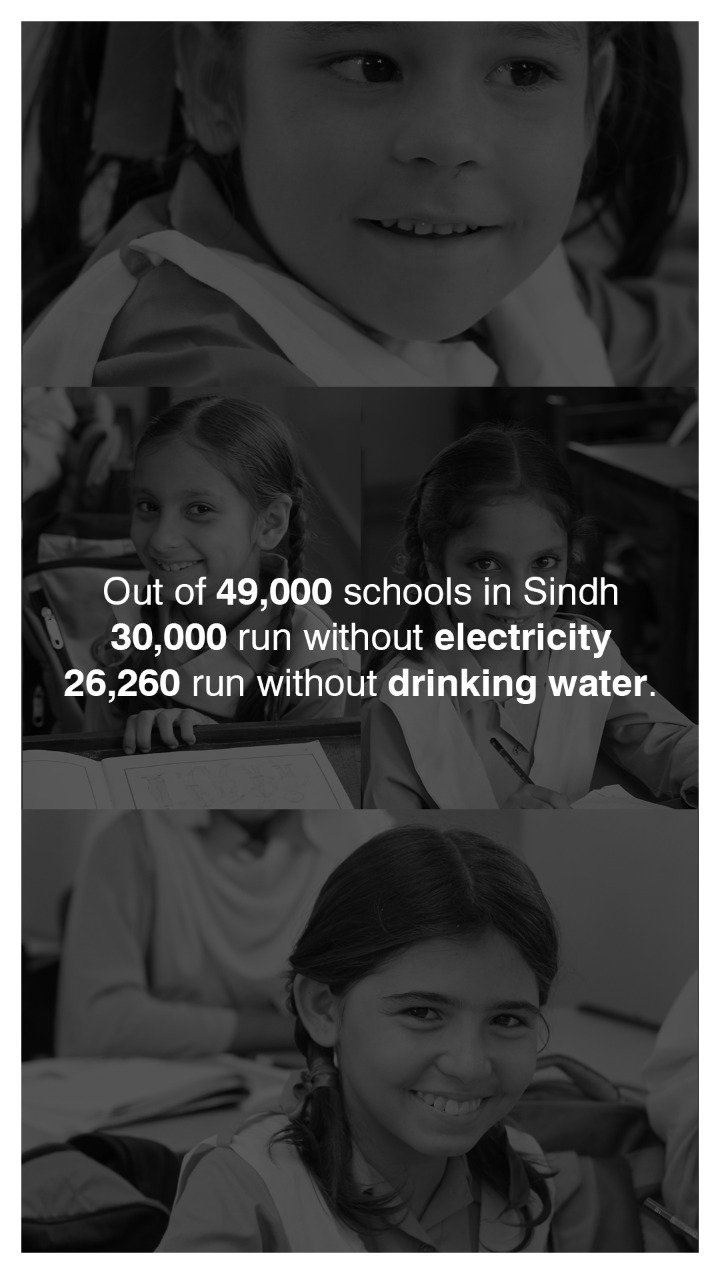 Hush Puppies has a history of working towards battling social issues and improving society at large: last year, the company announced 'The Good Shoe,' a shoe that is made almost entirely of plastic found in the world's oceans. Most recently their focus has been on highlighting young Pakistanis who are making moves in their respective industries. As a brand famous for the comfort of its school shoes, education is a natural extension of the company's love for social responsibility. And joining hands with TCF is another milestone they have achieved in making society a better place.
As an education-focused civil society organization with almost 30 years of groundbreaking experience, TCF is the perfect partner for Hush Puppies' most recent initiative. TCF boasts a network of over 1600 schools that provide low-cost formal education to children and families who face socio-economic issues. Every school shoe sold by Hush Puppies will help build a TCF school in interior Sindh.
About the initiative, Hush Puppies' Managing Director Qasim Mohammad explained: "We all have a responsibility towards the country we live in. Companies need to be more responsible and work towards improving Pakistan. In Pakistan currently 32% of kids are out of school, which equates to over 20M kids. At Hush Puppies we believe education plays a key role in not just improving the country but the household and the future generations to come. TCF has helped us facilitate this with their brilliant work in the education sector; together, we hope to uplift those children who will ultimately be the future of our country."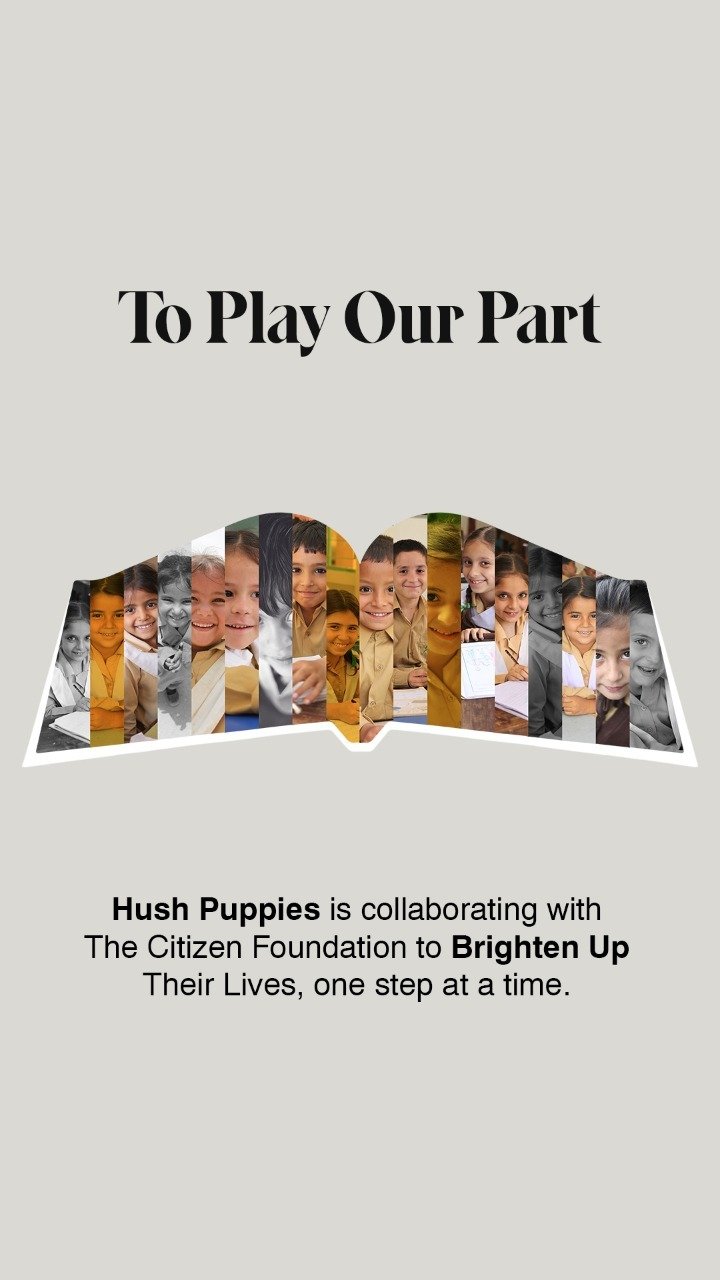 Meshaal Danish who is the HOD Brand and Marketing at Hush Puppies shared her thoughts saying: 'The only thing that came to my mind while joining hands with TCF was kindness, I firmly believe that a little act of kindness can give you back in ways you cannot imagine. That is what this partnership is all about, not just elder people but kids too making little acts of kindness by donating to TCF for the lesser privileged children
This partnership reflects the best of both worlds: a meeting of two sectors of the industry for the benefit of children. Essentially, all one has to do is buy a shoe from the Kids Category of Hush Puppies to send a child to school. In the spirit of conscious consumerism, it's a step in the right & Bright direction.