In the world of beauty, there are few individuals who leave an indelible mark, transforming the industry with their expertise and passion. One such visionary is Irum Khan, a trailblazing CEO, cosmetologist, and educator who has revolutionized the beauty landscape over the course of her remarkable two-decade career.
As the CEO of Irum Khan Studio and Academy, she has not only honed her own skills but has also successfully trained a talented pool of beauty professionals, equipping them with the tools to conquer the challenges of an ever-evolving industry.
Irum Khan's journey to excellence has been marked by international training and certifications in a wide array of beauty techniques. From facials and microblading to lash extensions and professional haircuts, her expertise knows no bounds.
Additionally, her mastery of makeup has allowed her to create stunning transformations. By aligning herself with Pivot Point, a prestigious beauty education institution, Irum Khan has elevated her knowledge and teaching abilities to new heights. As a certified trainer at various branches of Pivot Point in Pakistan, she has played a pivotal role in bridging the gap between local beauty standards and international benchmarks.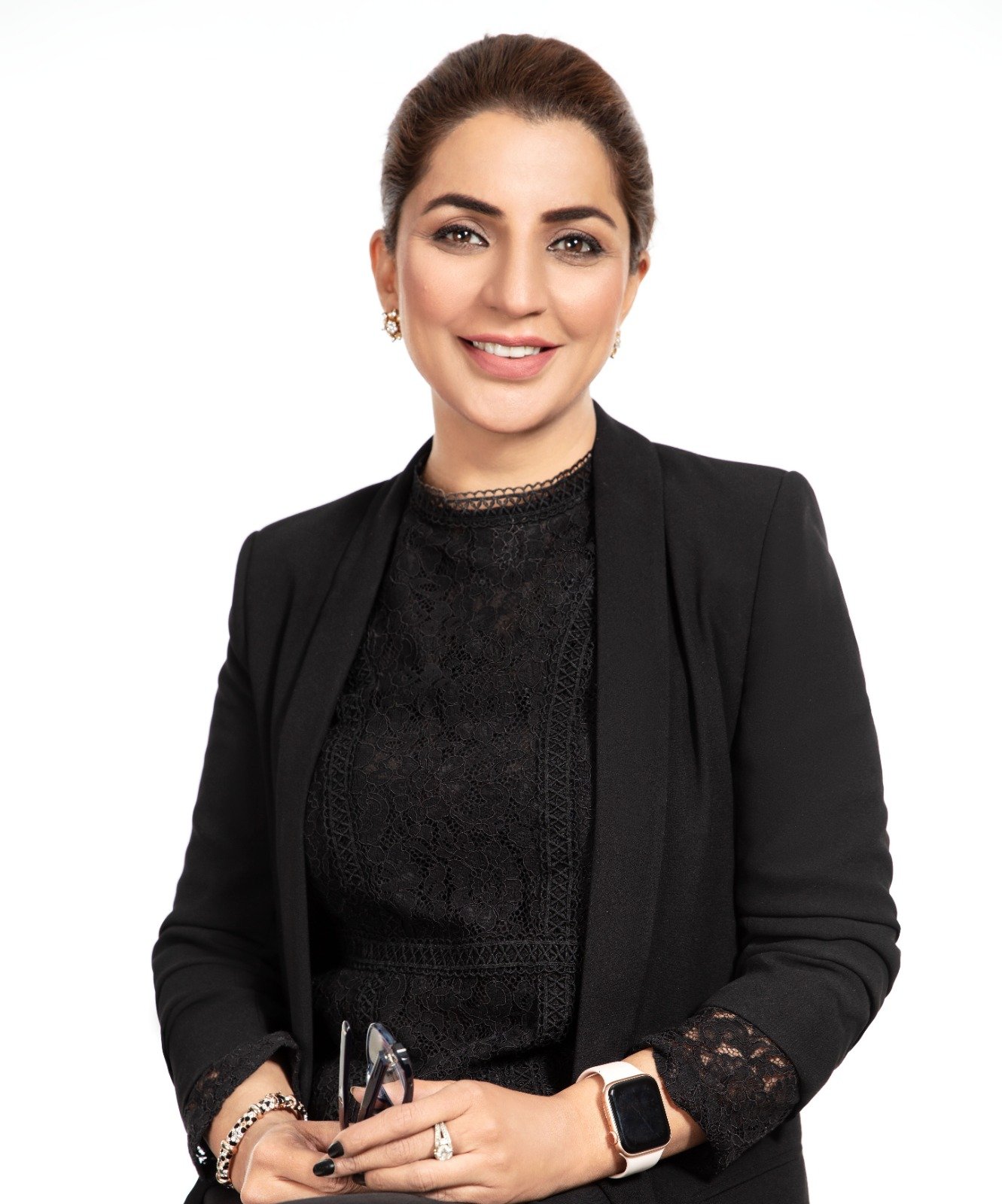 Driven by a profound love for education and a desire to empower beauty professionals, Irum Khan embarked on a groundbreaking endeavor – the establishment of an exclusive branch of Pivot Point Academy in the heart of Islamabad. Aware of the dynamic nature of the beauty industry, she has made it her mission to ensure that her academy remains at the forefront of emerging trends. Through comprehensive training programs, she moulds aspiring technicians, therapists, stylists, and artists into skilled individuals who become invaluable assets to the beauty realm.
Nestled in the vibrant G10/4 area of Islamabad, Irum Khan Salon serves as a haven for beauty enthusiasts. The basement houses a serene spa where clients can indulge in pampering treatments, while the ground floor offers an extensive range of hair services.
Pivot Point Academy, nestled within Irum Khan Salon, holds the key to unlocking one's potential in the beauty industry. The academy offers a comprehensive curriculum covering an array of beauty disciplines, ranging from hair and skincare to makeup and business management.
Irum Khan's ambitions extend beyond running a successful salon and academy. With an unwavering dedication to the industry, she aspires to launch her own beauty product line, leaving an even greater impact on the beauty world.
Learn all about the maestro in a Sunday Exclusive Interview.
Sunday Exclusive Interview With Irum Khan
Q. 1. What inspired you to enter the beauty industry, and when was Pivot Point Islamabad and Irum Khan Salon founded? 
Not only was I passionate about this industry but I needed a platform to polish and showcase my creative skills. As creativity and innovation is at the heart of the beauty industry, I saw a gap there and decided to dive in and never looked back since then.
I opened up my first salon in Attock, and eventually expanded to Islamabad where we opened the Irum Khan Salon and Pivot Point Academy in 2021.
Q. What motivated you to pivot towards becoming an aesthetic educator?
Learning is an on-going process for me on a daily basis, and that's what pushes me to do even better and be more creative in my field. So first I educated myself on all the latest trends and learnt the details and then felt like it was my responsibility to not only burst some myths in the industry but also to educate other beauty professionals and aspiring artists who could bring about a revolution in this sector.
Q. What sets Irum Khan Salon apart from the competitors?
We do not experiment with our clients rather we use the proper, scientifically backed techniques. I myself am one of the very few salon owners in the country who have been internationally trained as a cosmetologist that work on transformations and have been part of the 'Train the trainer' program as part of my journey as an educator so I am well aware of the do's and donts.
My learnings combined with my 20 plus years of work experience in the field allows me to enable a safe and suitable environment for our clients at Irum Khan Salon.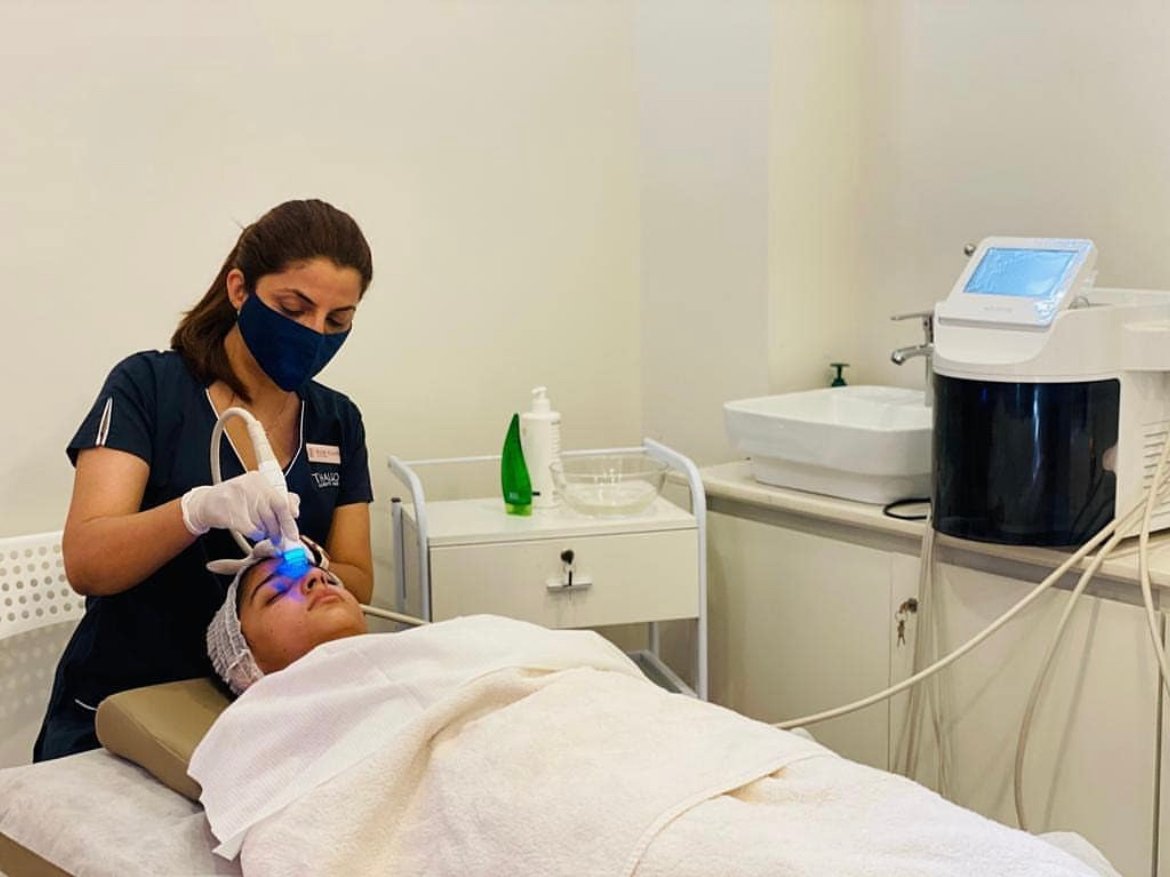 Q. Where do you see yourself, and Pakistan's beauty industry in the next 5 years?
I am very positive about the future of beauty industry. The youth of today is very energetic, highly talented and above all with access to information, they are quick learners. If they nourish their talents through proper learning platforms like Pivot Point, they can bring about a big change in the sector.
Q. Are certifications provided by Irum Khan Salon and Pivot Point Islamabad internationally accredited?
Yes, it is an international training school based out of Chicago, USA and have their training centres all over the world. In Pakistan, the only two training Centers are in Karachi and Islamabad.
Q. How do you manage your work-life balance?
I am someone who believes in the power of nature to heal absolutely everything and that is where my love for Hiking, Tennis and Swimming stems from. I have recently started strength training as well in the gym, so let's see how that goes for me!
I think physical activity of any sort helps me to stay energised and active throughout the day, and manage my tasks much more efficiently, which helps me plan my day well and take out time to spend with friends and family.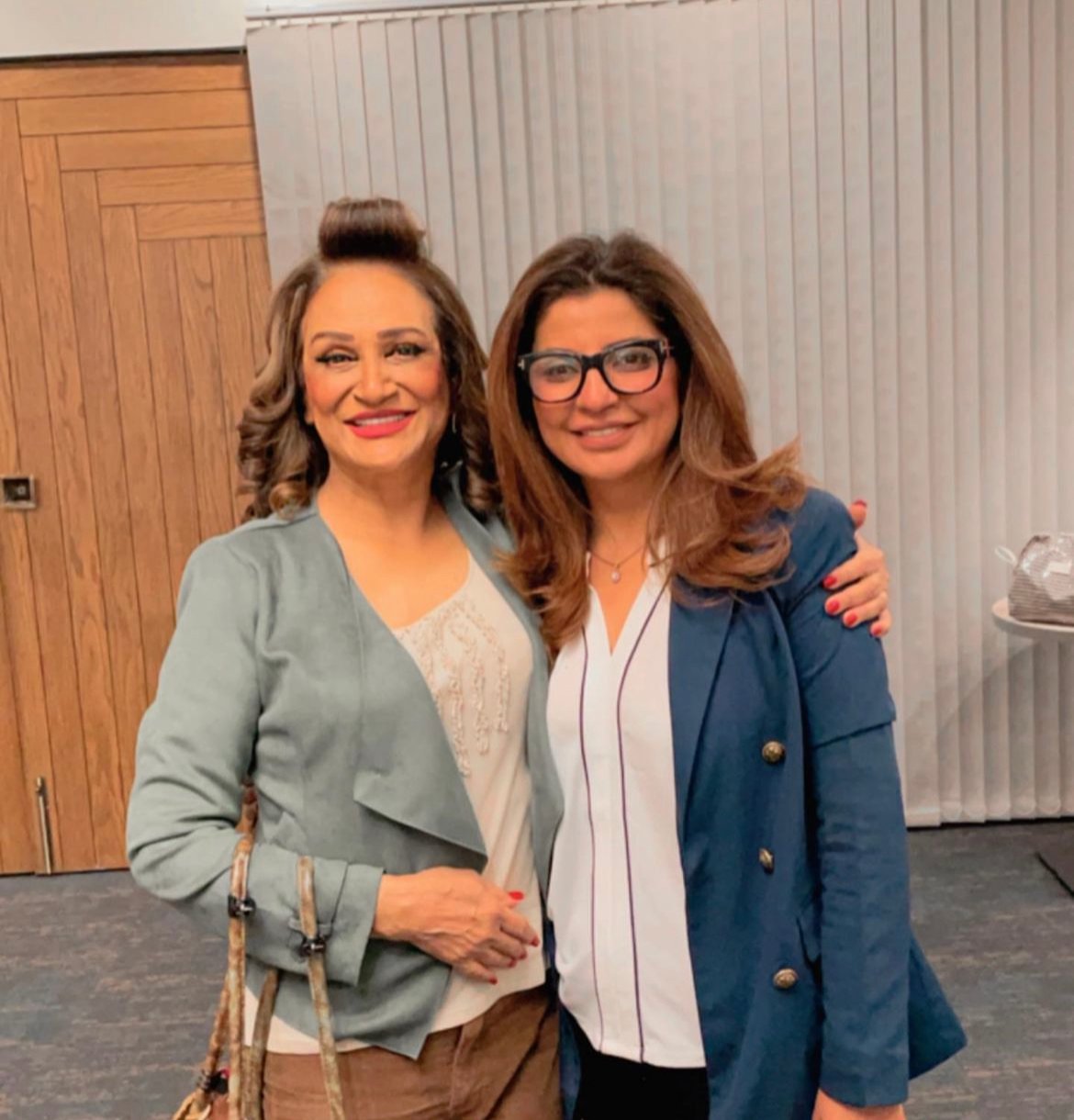 Q. One aesthetic treatment that you recommend everyone to take, and how frequently? 
It is very hard to name one because everything has own benefits and it is equally important to take all. However, I can highly recommend Hair repairing treatments like K18 for nourished hair and hydra facial with good serums for skin as it not only helps with better moisture but also tightens pores, provides a natural glow and helps lift the skin.
But what is important here is the quality of products being used and it is a bitter reality that sub-standard products being used in the market have caused disasters for peoples skins. We do not compromise on such things and are using best quality products, which are imported from renowned brands in the US.
Q. What advice would you have for an aspiring aesthetician?
It is imperative to seek the right information and knowledge through accredited beauty schools, which unfortunately are not many in Pakistan so you have to be smart about your choice. It is always recommended to seek professional help, advice and mentorship rather than experimenting.
With the advent of technology and social media, some times we see instances of false information taking the rounds. It is important to be able to differentiate between authentic and substantial content vs gimmicks. It is important to invest in yourself and building a solid foundation if you're looking for a sustainable future in this field. And needless to say, honesty and dedication with your work goes a long way.
View this post on Instagram