Mohsin Naveed Ranjha – Based in Lahore, is commonly known for his traditional craft and bold color palette. A household name for luxury couture is one of Pakistan's leading brands, renowned for its formal and bridal handcrafted outfits, elegant cuts, and mesmerizing embroidery, bound to make a style statement that stands out!
Mohsin Naveed Ranjha has emerged as an enormously talented designer who is effortlessly blending respect for age-old traditional craft with forward-thinking aesthetics.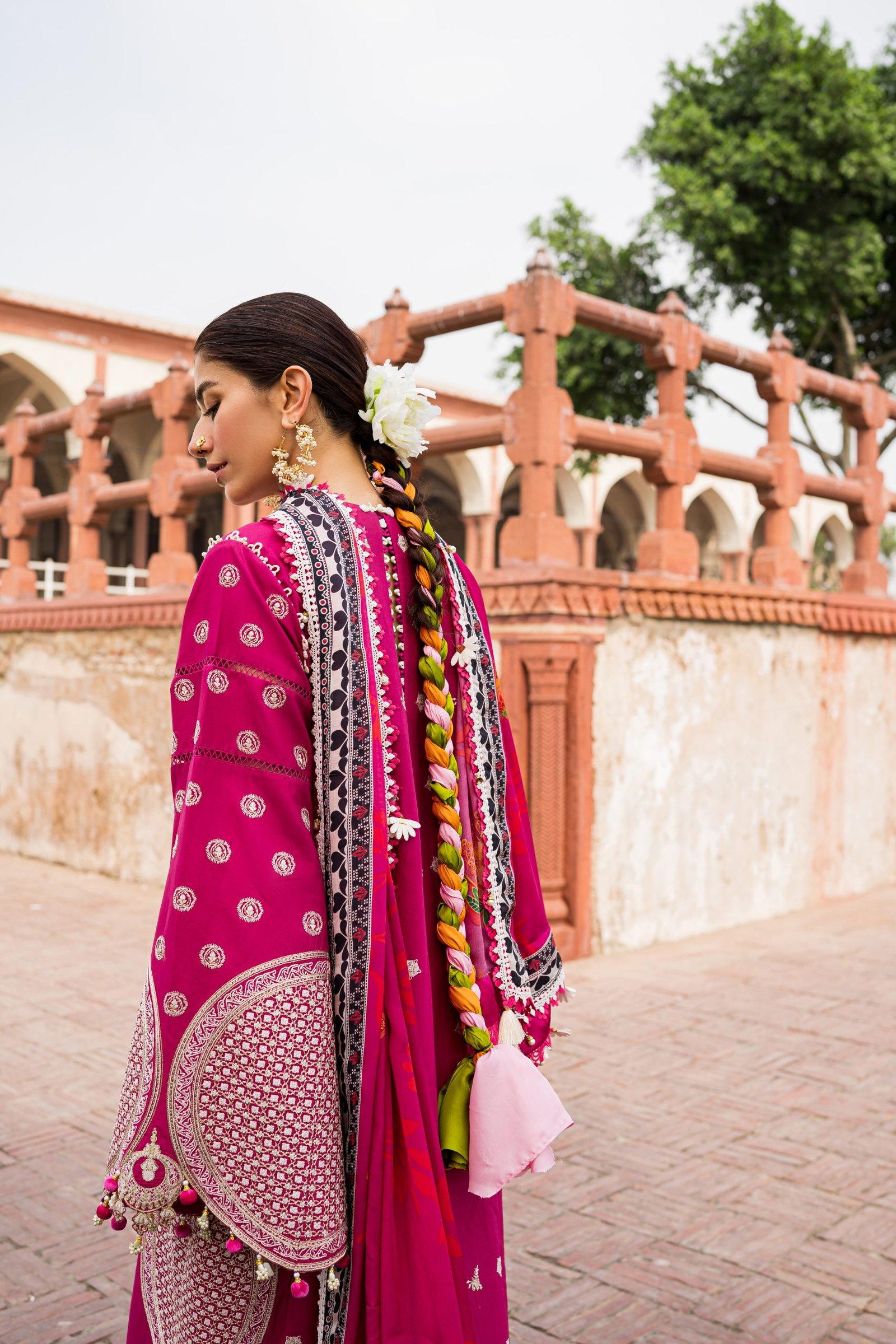 Sunday had the honor to interview the immensely talented head of production, and the brain behind MNR — Abu Bakar Naveed Ranjha for an exclusive interview to get an inside scoop about their latest collections!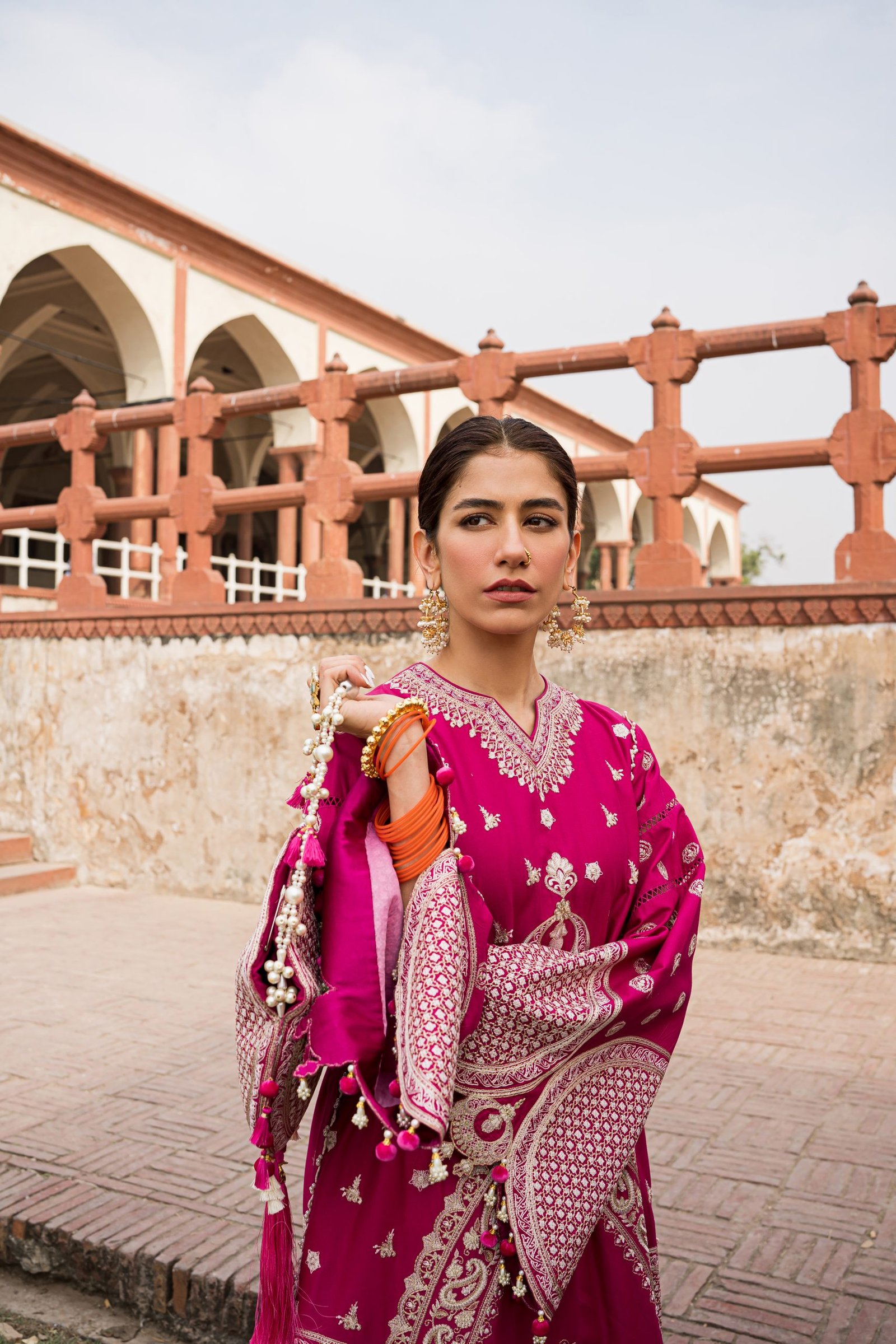 Sunday Exclusive Interview With Abu Bakar Naveed Ranjha
Q. How do you ensure that the quality of the lawn fabric is top-notch?
A . Whenever we launch our products, we make sure the quality is never compromised even if our cost increases. When it comes to lawn, it has to sustain our summer heat on the fabric, our initiating focus thus was the baseline, i.e the quality grade of fabric. Thus we used the most premium grade yarn spun material and made sure that it's not over-dyed and too heavy to wear.
Q. Can you walk us through the production process of the Baad-e-Nau Bahaar collection?
A. No  collection is a month's work. We work tirelessly through the year when we forecast the next production plan. Hundreds of sketches in design are rejected and then remade and altered and adjusted just to create our new summery vibes this summer. Then comes putting those designs onto fabric and that requires purchasing grey fabric and then getting it ready there's dying then printing then finishing and in the end packaging to bring you the product you enjoy.
Q.  How do you ensure that the production process for the Baad-e-Nau Bahaar collection is efficient and streamlined?
A. When it comes to the production of mass quantities such as lawn no compromise can be made on the operation or management procedures. We ensure through our management team of highly competent staff that no delay or compromise of any sort is done in our production process. It requires meticulous planning and just a plan a but a b and c as well.
Q. What steps do you take to maintain quality assurance for every collection or before any fashion show?
A. Quality management is one of the main pillars of delivering a fantastic product and this means that we do it on the product as well as service processes within our production line on different levels.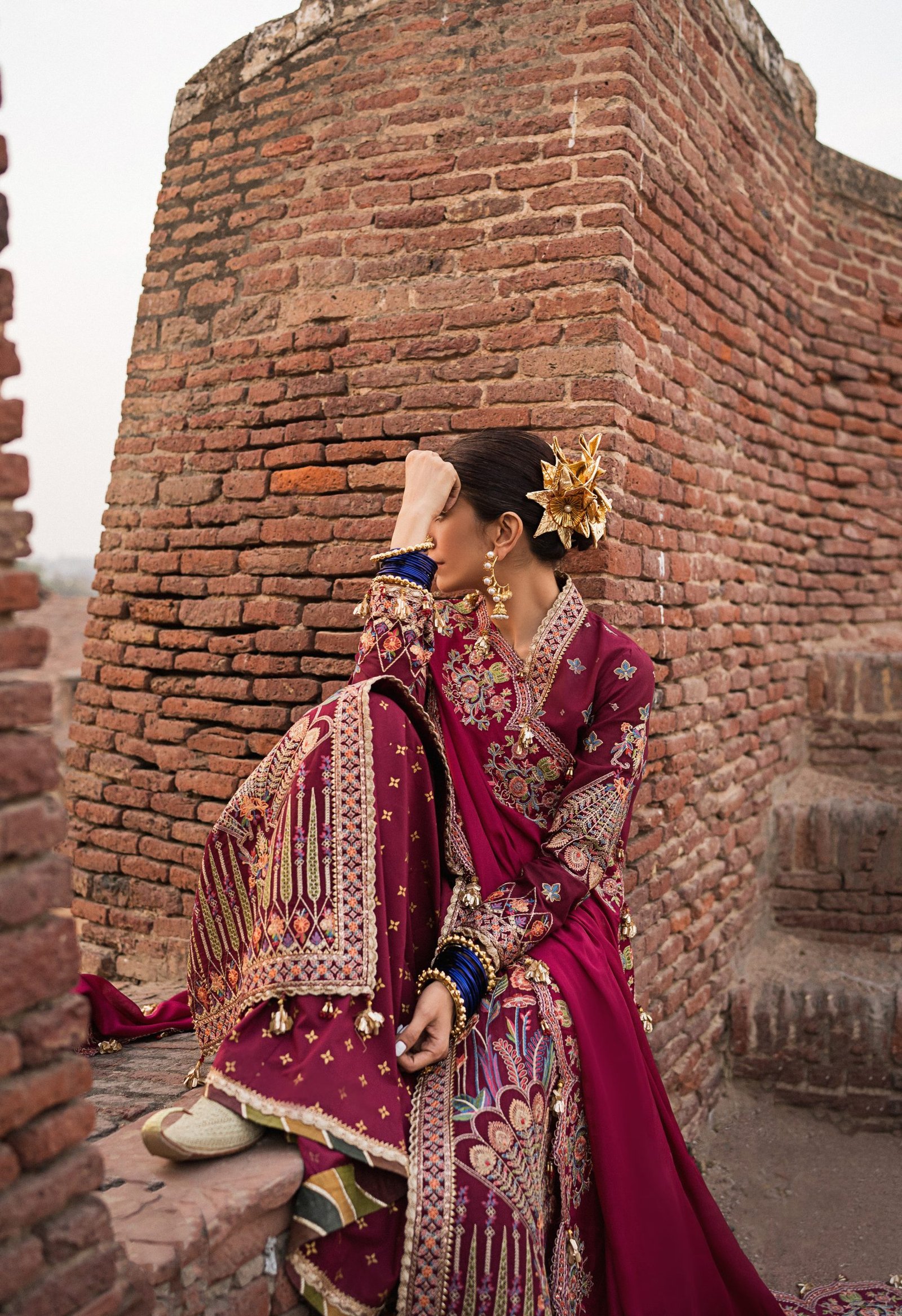 Q. What challenges did you encounter during the production of this collection and how did you overcome them?
A. They say fortune favors the brave. So yes challenges and obstacles are incoming all the time  From the selection of sketches to running them on production machines, going through the quality and packing process to delivering them to your doorstep, the journey behind the scenes is always less noticed, but worth the time and focus.
Q. Can you tell us more about the team behind the production of this collection and their contributions?
A. Naming one or even a few would be unfair.
Our whole team worked tirelessly for making our lawn collection worth the hype we wanted. Mehran project lead for Lawn, Zainab research and development, Haroon khaqa, and embroidery development, and Amna Khan brand head.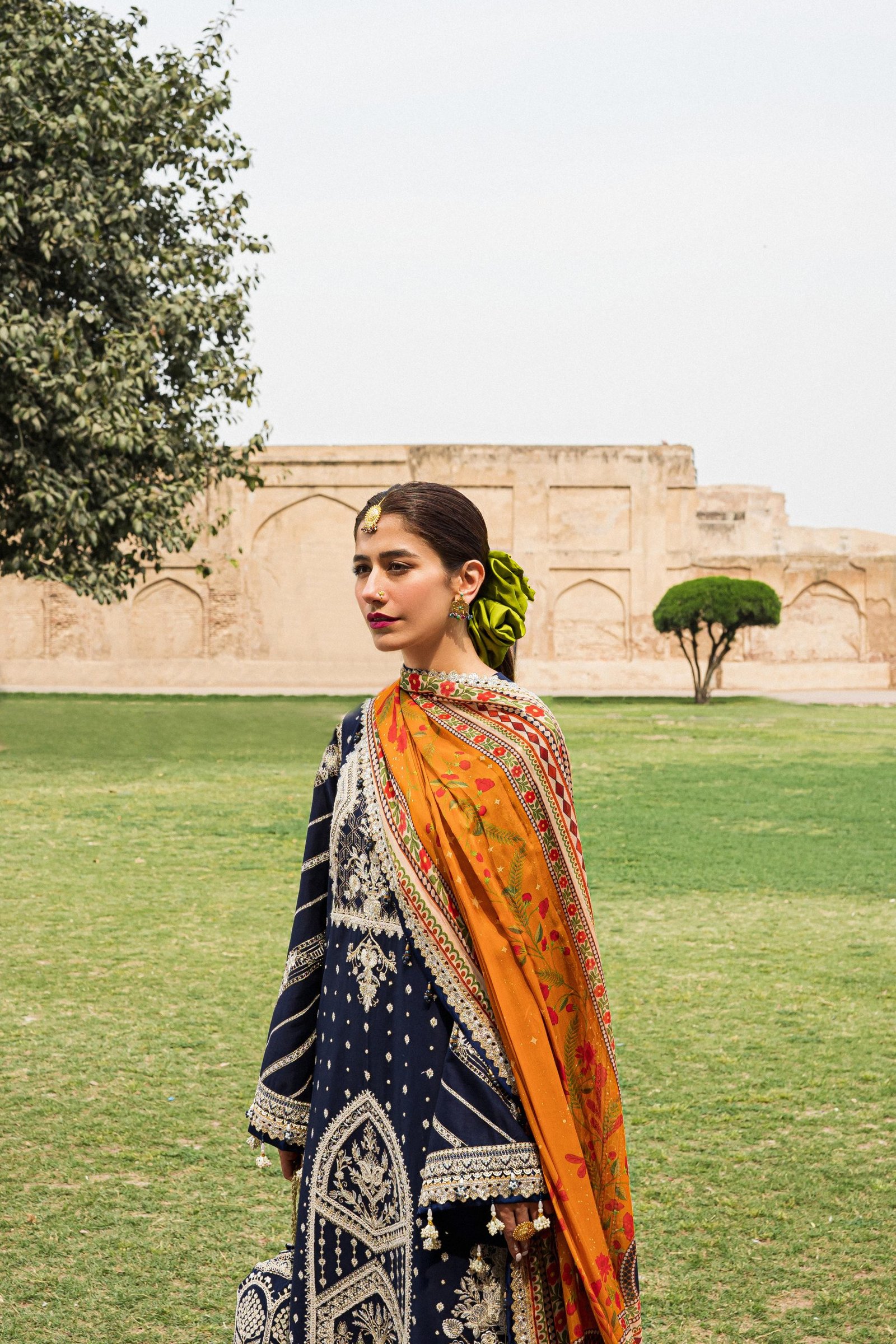 Q. How has Mohsin Naveed Ranjha, the brand contributed to the fashion industry in Pakistan?
A. I believe that in fashion every brand has its aesthetic and a certain origin and story of where it came from. When it comes to industry, then I believe our brand has a responsibility to contribute positively to the art by the amalgamation of new trends with traditional attire and by keeping fashion attached to our very own cultural heritage that is what MNR is and we feel that is what we have reinvigorated in the industry.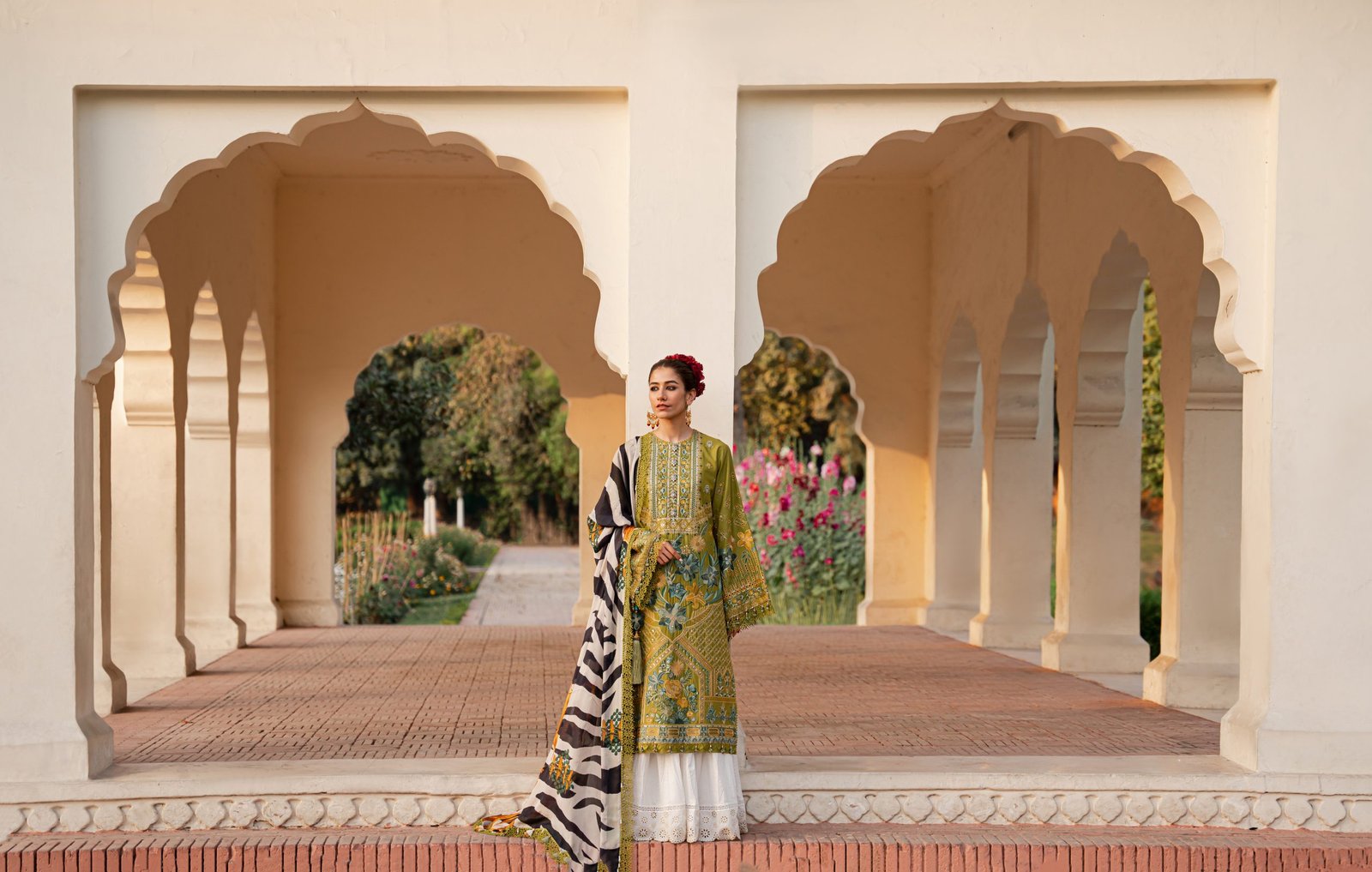 Q. How do you balance the demand for trendy fashion items with the need for sustainable fashion practices?
A.
It is the need of the hour to introduce
sustainable fashion
products or I would suggest eco-fashion items so we can contribute globally to the world. With Proper use of resources and conservation, supporting workers as well as ergonomically adjusting working environments, we tend to contribute and will improve further to introduce more sustainable products we have to balance that with the fast fashion we produce.
Q. Can you discuss the marketing strategy for the Baad-e-Nau Bahaar collection and how it was executed?
A. I would say Our marketing strategy is the love of our loyal customers that we receive which is worth all the input we put in for them. Our marketing team Led by Amna Khan is always analyzing the customer's demands and ways to tackle and connect them to the brand's strategy we love feedback and pivot and turn according to it.
Q.  How do you ensure that the brand's values and vision are reflected in each collection and product?
A. Brand always has a vision that is the lead focus of its product and marketing strategy. We are well aware of our target market as well as our particular aesthetic is always taken on the very same basis so that's how our collections always speak a certain language. We create from our hearts and not just our heads that's ranjha.
Q. Given how hot it gets in most of the country, in summers; how did you ensure that the outfits in this collection are comfortable and easy to wear in hot weather?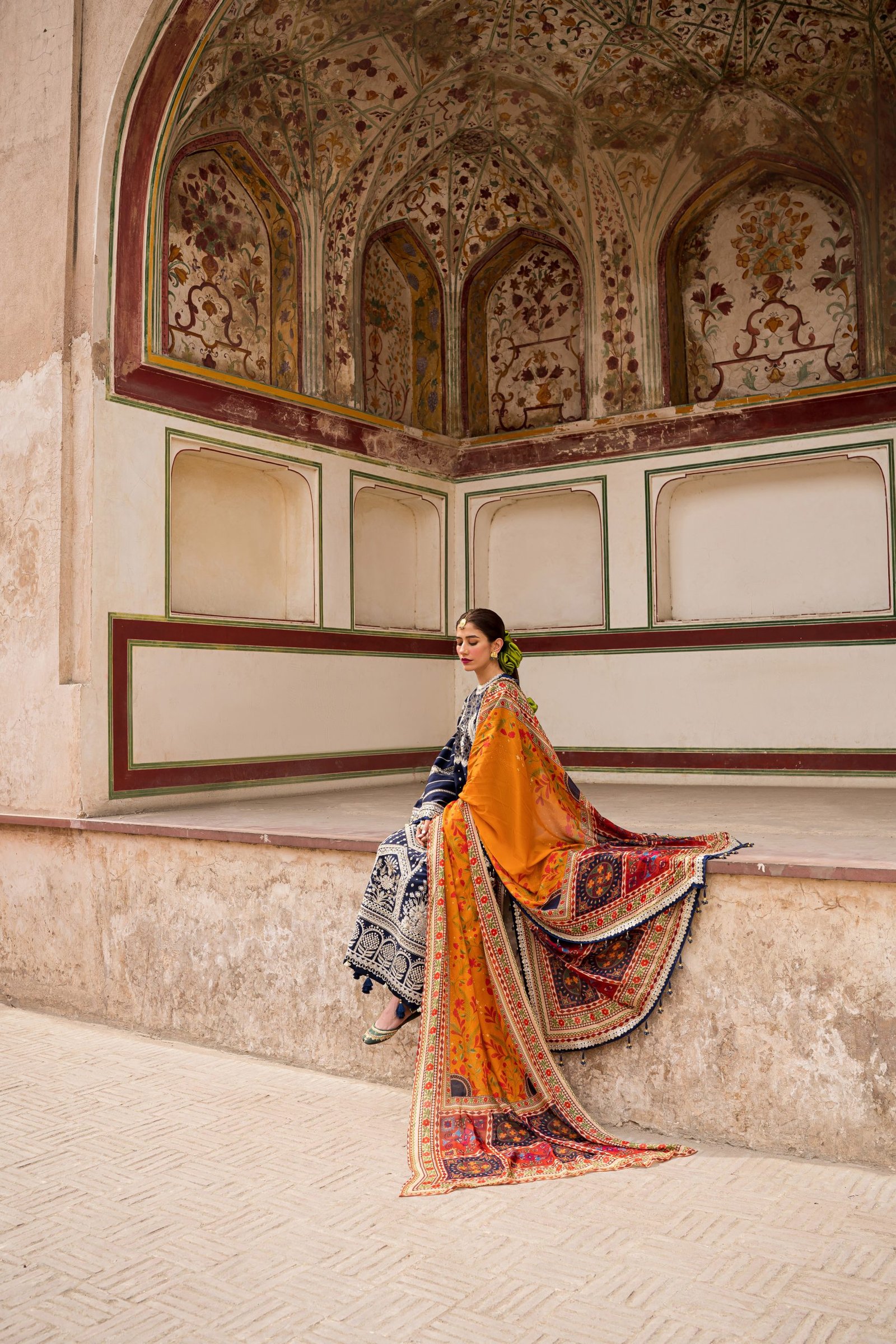 A. By using high-grade yarn-based fabric and keeping it as natural as far as dyes and finish is concerned so it's light and breezy for the summer.
Q. How do you maintain a balance between keeping the price point accessible for customers while also using high-quality materials?
A. Product cost price always increases when the quality of the product is not compromised. Our way is to keep markups at a minimum to main an affordable price so we cannot overburden people, especially in today's situation.
Q.  How has the reception been for the Baad-e-Nau Bahaar collection, and what feedback have you received from customers so far?
A. Baad e Nouh Bahaar was our debut lawn collection, and we were a little nervous but had faith in our designs and our fingers crossed. To be honest the response has been overwhelming by the grace of the Almighty and it has added to our ambition to serve our customers with even better and better products in the coming months. There's no looking back now.