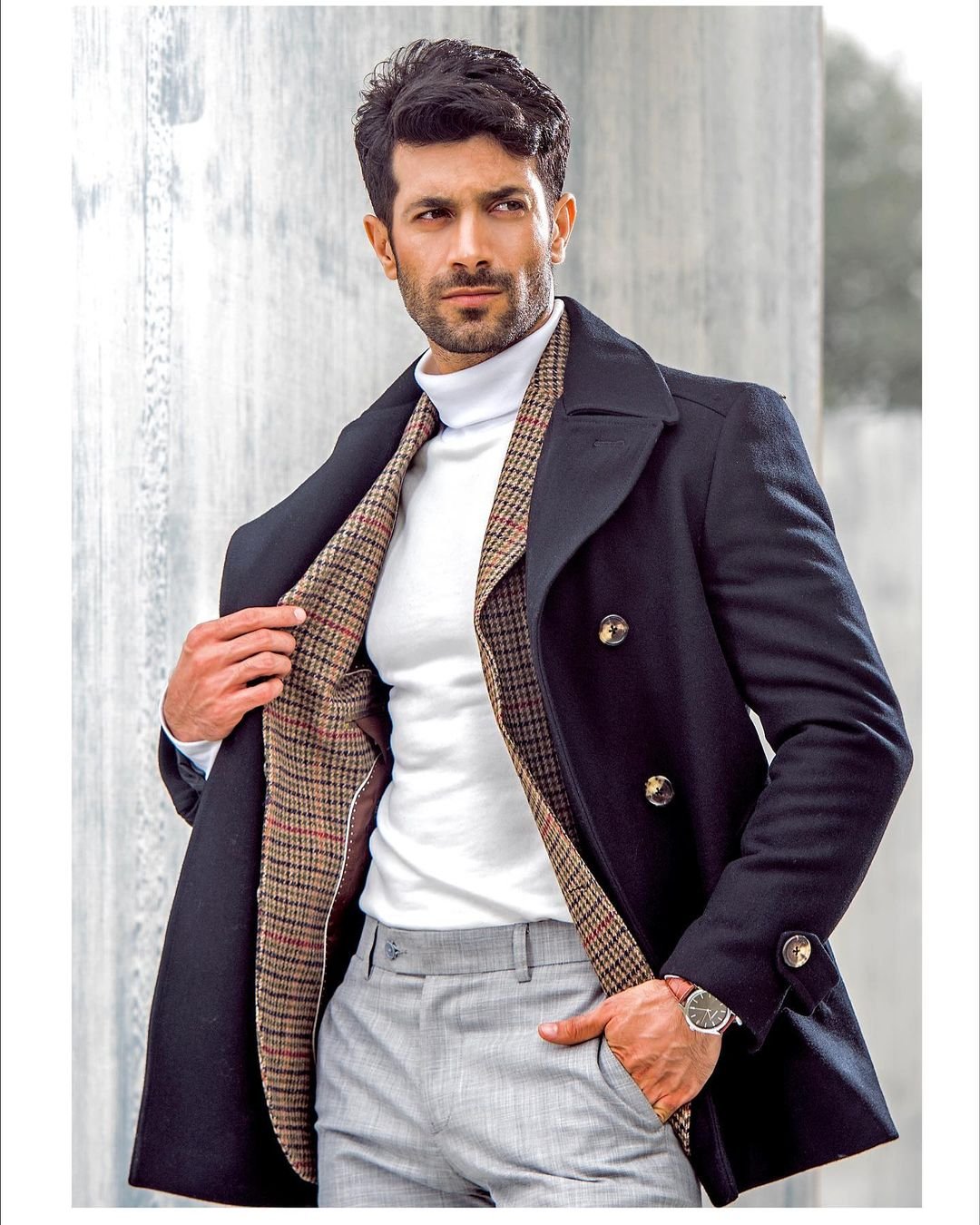 Shahzad Noor is a big name in the Pakistani modeling fraternity – with accolades such as walking the Manish Malhotra show, starring in multiple dramas, and participating in the Norway Fashion Show under his belt.
He proves that modeling extends beyond borders, and his sheer talent has helped him rise to become one of the highest-paid models in Pakistan today. From his rugged looks and killer fashion sense to his humble nature and polite demeanor, Shahzad's got it all. 
Whether it's his love for Karachi or his strenuous workout routine, Sunday Times had a one-on-one session to find out all the insider details about this hearth-throb. 

Q1: What do you think makes you one of the top male models of Lahore? 
Shahzad: I think it has to do with the love and affection I receive from the warm Lahoris. They've always welcomed me with open arms. 
Q2: What do you love about Karachi? 
Shahzad: The Karachi vibe; there's no other way to describe it. I can't find that vibe in any other city. 
Q3: What has been a more significant learning experience – acting or modeling?
Shahzad: Acting, it's an ocean worth of learning.  

Q4: What is one milestone that you want to achieve in the future? 
Shahzad: I really want to establish myself as a versatile actor, someone who's known for their diverse portrayal of characters. 
Q5: What are the three top songs on your playlist? 
Shahzad: My favorite songs vary on my mood, but currently, I'm loving:
La Haasil by Sunny Khan Durrani, Aye Tere Bin by Salar Shamas, and Afsanay by Young Stunners. 
Q6: What do you eat for breakfast after an intense workout? 
 Shahzad: Eggs and vegetable omelet. 
Q7: How does one get a six-pack?
Shahzad: Most crucial thing to note is that you need to get your body fat down to 10%; that's the only way. 

Q8: Name one of your favorites from the fashion industry. 
Shahzad: There are way too many favorites; I can't pick one. 
Q9: What do you prefer – acting or modeling?
Shahzad: I love modeling, and I enjoy acting. 
Q10: What is your favorite dessert?
Shahzad: I hardly eat many desserts, but I can't resist my mom's kheer. It's the best one I've had!
Q11: What is your favorite evening look?
Shahzad: A class all-black look never fails me. 
Q12: Your go-to travel destination?
Shahzad: London, it's practically my second home. 

Q13: One thing you don't leave the house without?
Shahzad: Manners. 
Q14: What is one thing no one knows about you?
Shahzad: I can be sensitive at times. 
Q15: What is one dish that you cook really well?
Shahzad: My specialty is grilled chicken, which is also something I eat the most, given my workout regime. 
Q16: What do you look for in the perfect partner? 
Shahzad: I have two words – perfect imperfection.