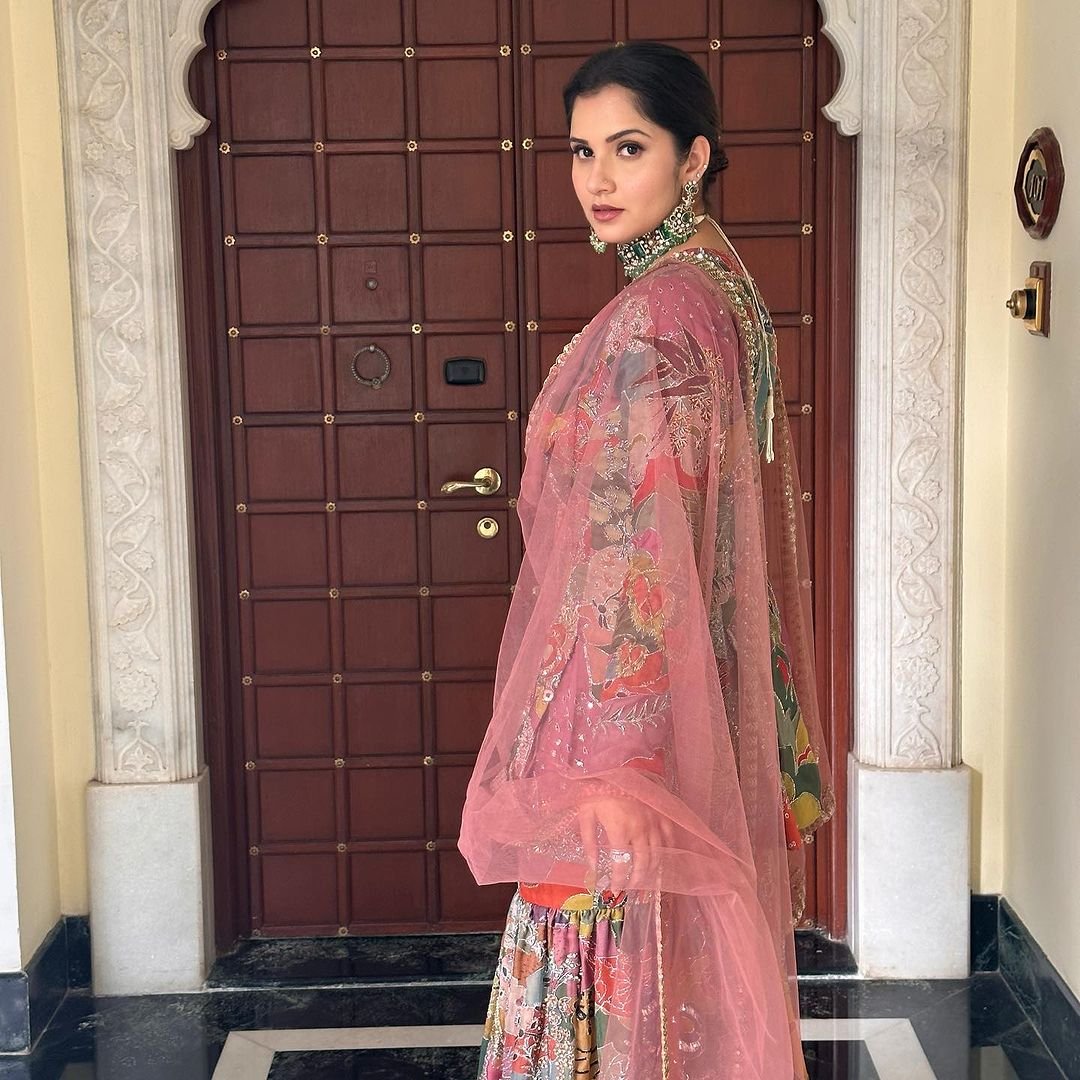 Sania Mirza's fashion choices have always been a delightful blend of tradition and modernity, and her recent appearance in a kaleidoscope gharara ensemble by Aisha Rao is no exception. She radiates grace and elegance in this mesmerizing outfit adorned with versatile colors, mirroring her multifaceted personality.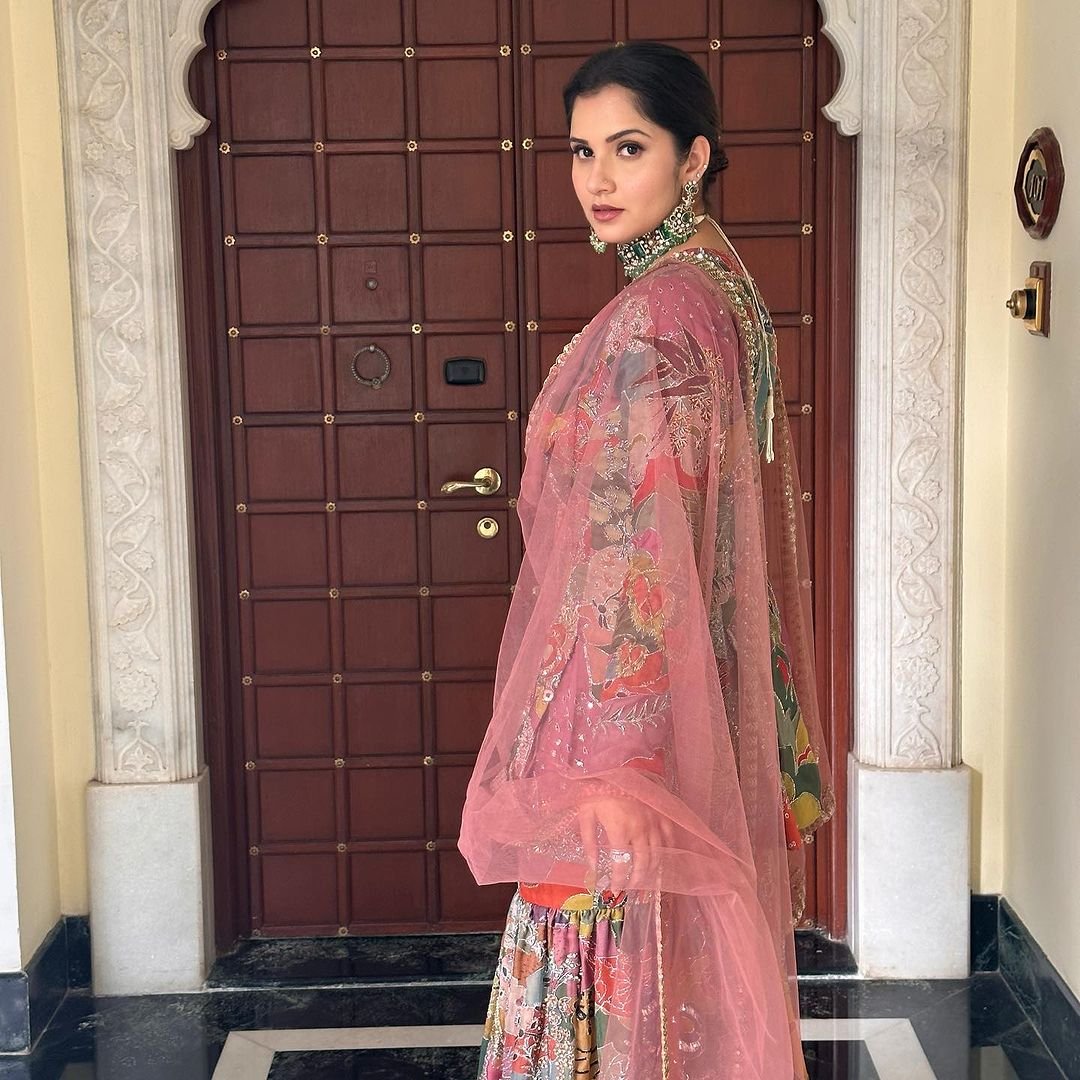 The kaleidoscope gharara's vibrant palette and intricate patterns evoke a sense of joy and celebration, making it a perfect choice for a special occasion. Sania's confident and poised demeanor is beautifully complemented by the outfit's fusion of colors and designs.
Sania Mirza's styling choices add to her overall charm. The bun hairstyle not only adds a touch of sophistication but also accentuates her facial features. The emerald green choker serves as a striking accessory, enhancing the outfit's aesthetics and adding a hint of luxury to her appearance.
Overall, Sania Mirza's choice of the kaleidoscope gharara ensemble, paired with the bun hairstyle and emerald green choker, is a testament to her impeccable fashion sense and ability to effortlessly carry diverse looks with elegance and grace.