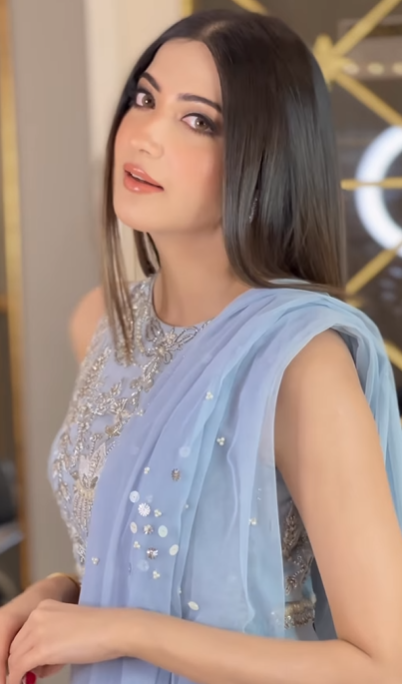 Aymen Saleem, the epitome of elegance and grace, recently dazzled in an ice blue outfit by Zuri by Zainab. Her choice of attire was nothing short of mesmerizing, showcasing her impeccable taste in fashion. The ice-blue hue complemented her complexion exquisitely, creating a vision of ethereal beauty.
View this post on Instagram
What truly set Aymen Saleem's look apart was her impeccable sense of style, as she paired the outfit with sleek, flowing hair that added a touch of sophistication. The sleek hairdo not only accentuated her facial features but also accentuated the outfit's intricate details. Aymen Saleem's makeup by Sara Salon and spa, characterized by soft glam, further enhanced her natural beauty, allowing her to exude confidence and charm effortlessly. The soft hues of her makeup perfectly harmonized with the ice-blue ensemble, creating a harmonious and captivating overall appearance.
In this stunning ice blue creation by Zuri by Zainab, Aymen left an indelible impression, reminding us once again of her timeless beauty and fashion-forward choices.