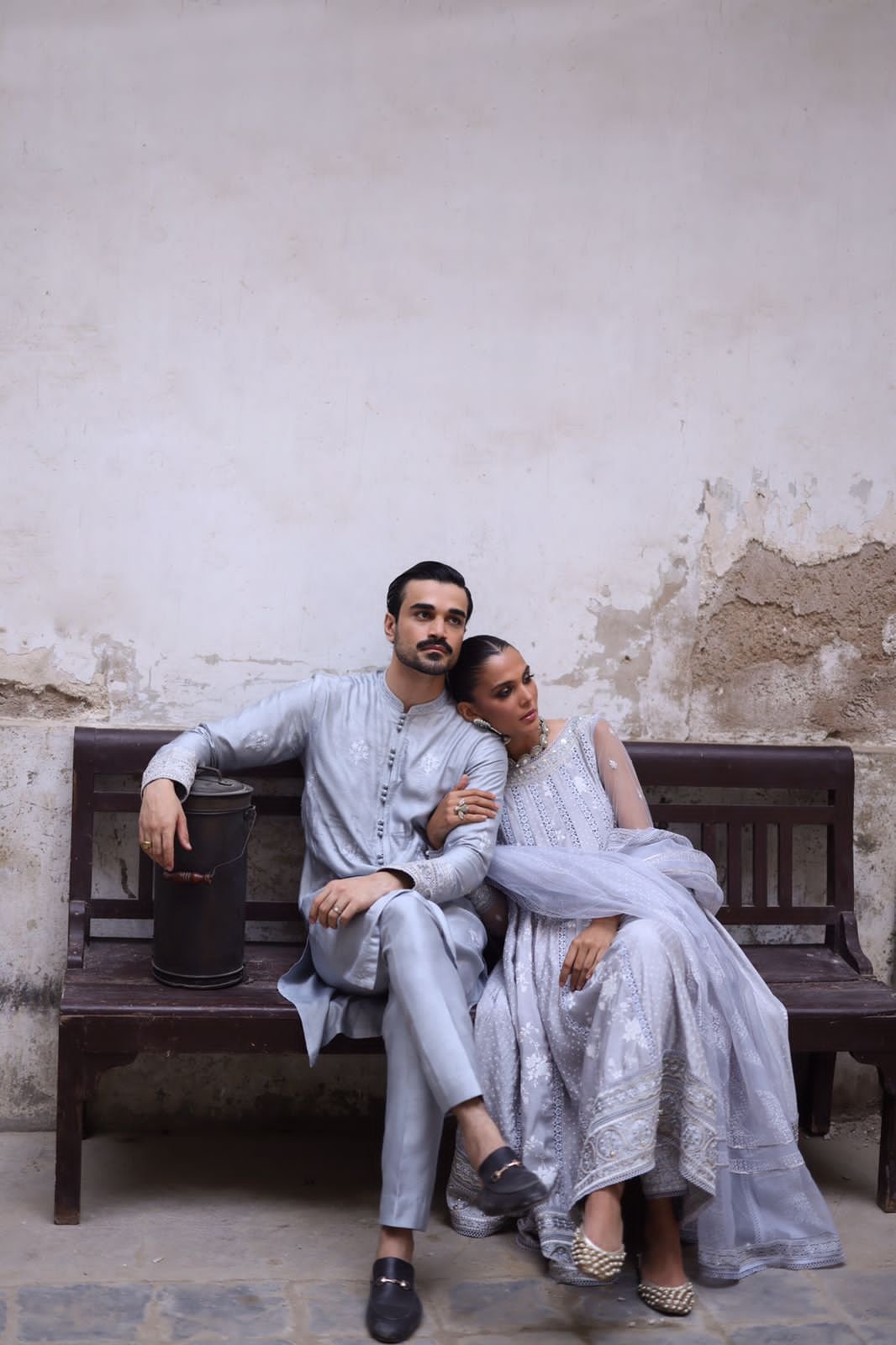 Renowned fashion designer Mohsin Naveed Ranjha has done it again, unveiling his latest collection, "Chawl: A Karachi Kaleidoscope" for the Eid ul Adha Summer Pret season. Drawing inspiration from the diverse mega city of Karachi and the untold stories of ordinary individuals, the collection is a stunning portrayal of the struggles and dreams of the city's residents.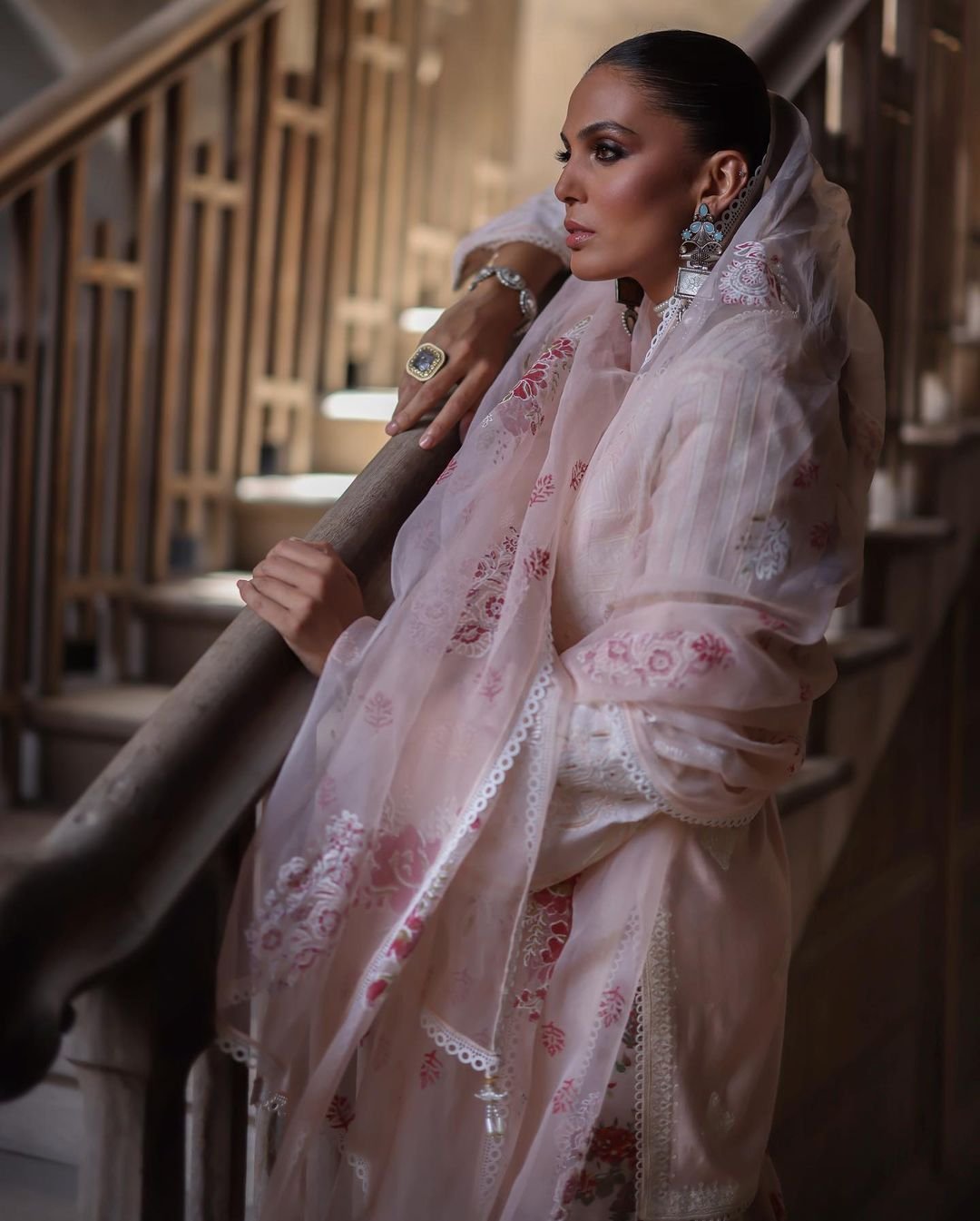 Shot in a historic chawl building nestled in the heart of old Karachi by the celebrated photographer Rizwan ul Haq, the editorial transports the viewer into the lives of the building's inhabitants. The cramped corridors and small rooms of the building provide the backdrop as models adorn themselves in the collection's eight womenswear and ten menswear ensembles.
The light and airy fabrics of the cotton net and paper silk, in shades of blue, white, sandstone, and pink, pay homage to the cityscape while glittering embellishments signify glimmers of hope for the future. The makeup for the campaign is by Team Nabila, taking its styling cues from Yasser Dar, producing remarkable creations.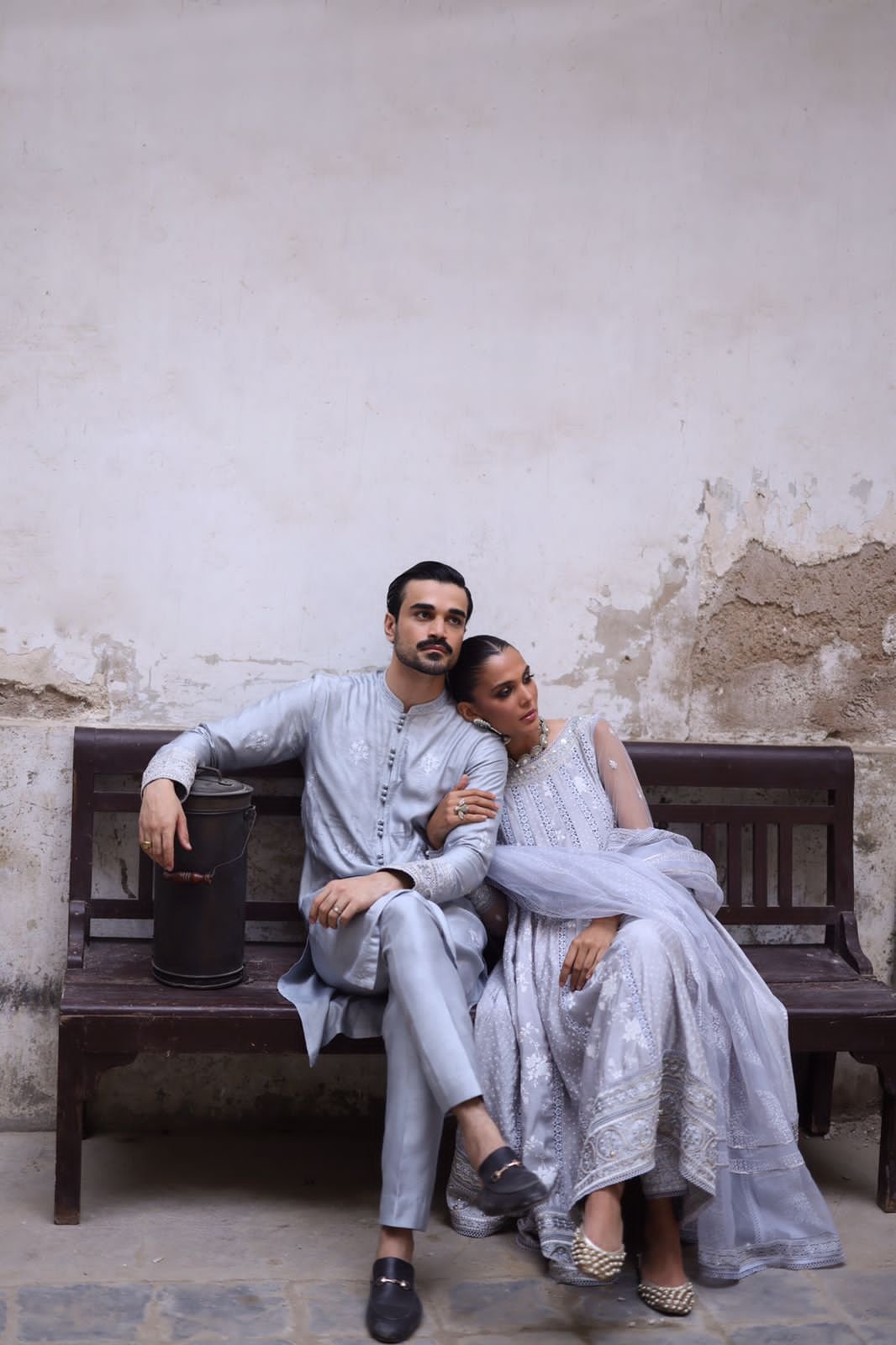 The editorial also features models hailing from different walks of life, including Sachal Afzal, Mushk Kaleem, Nameer Khan, Jaweria Ali, and Hossain Rajput, all united by their shared dream of becoming part of the entertainment industry. The collection is now available for purchase online worldwide and in stores in Karachi, Gujranwala, Lahore and New York.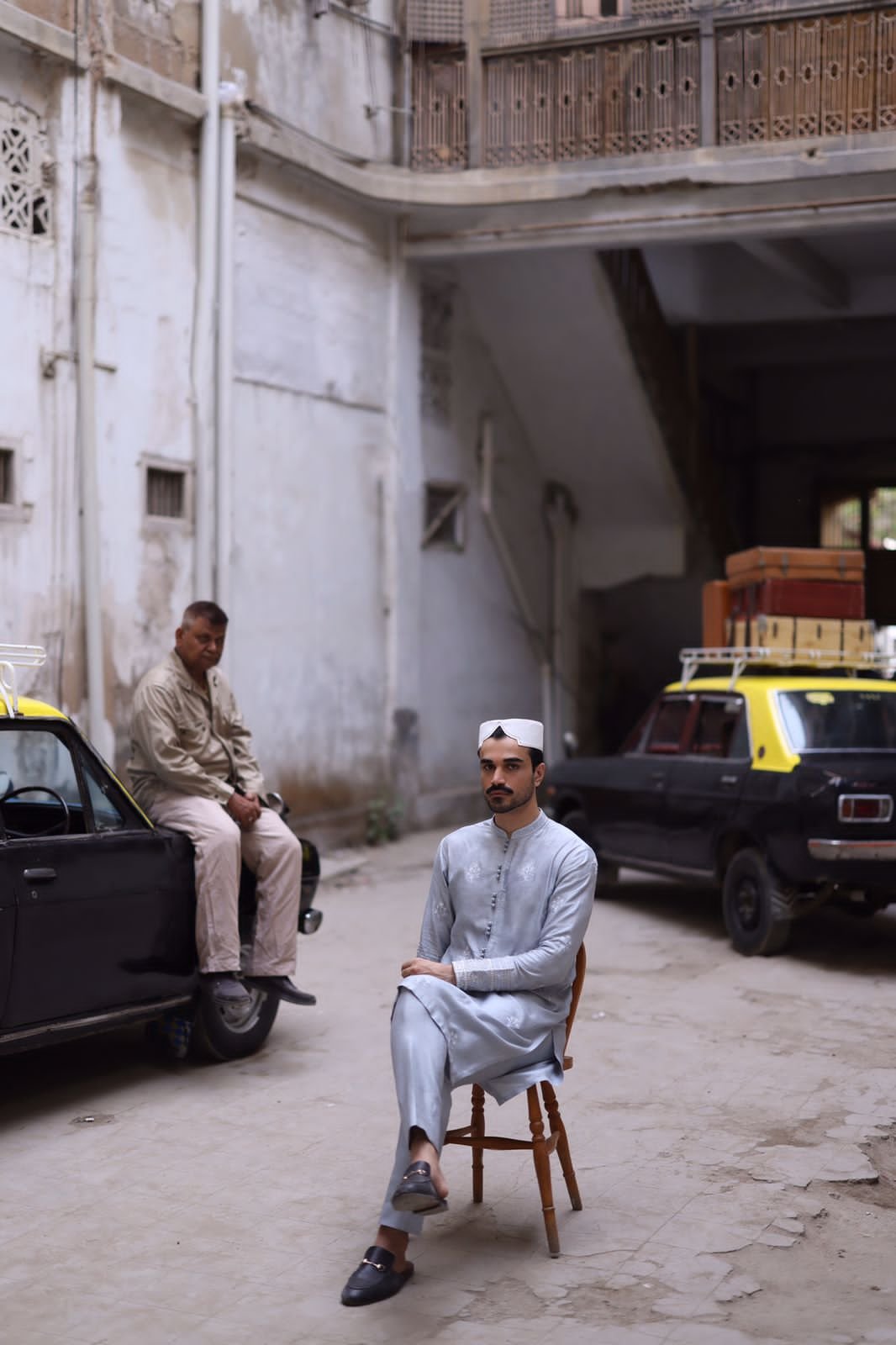 Mohsin Naveed Ranjha commented on the collection, "The choice of dilapidated chawl building and setting of our festive clothes against it was our way to capture the stories of people living here and making a living here"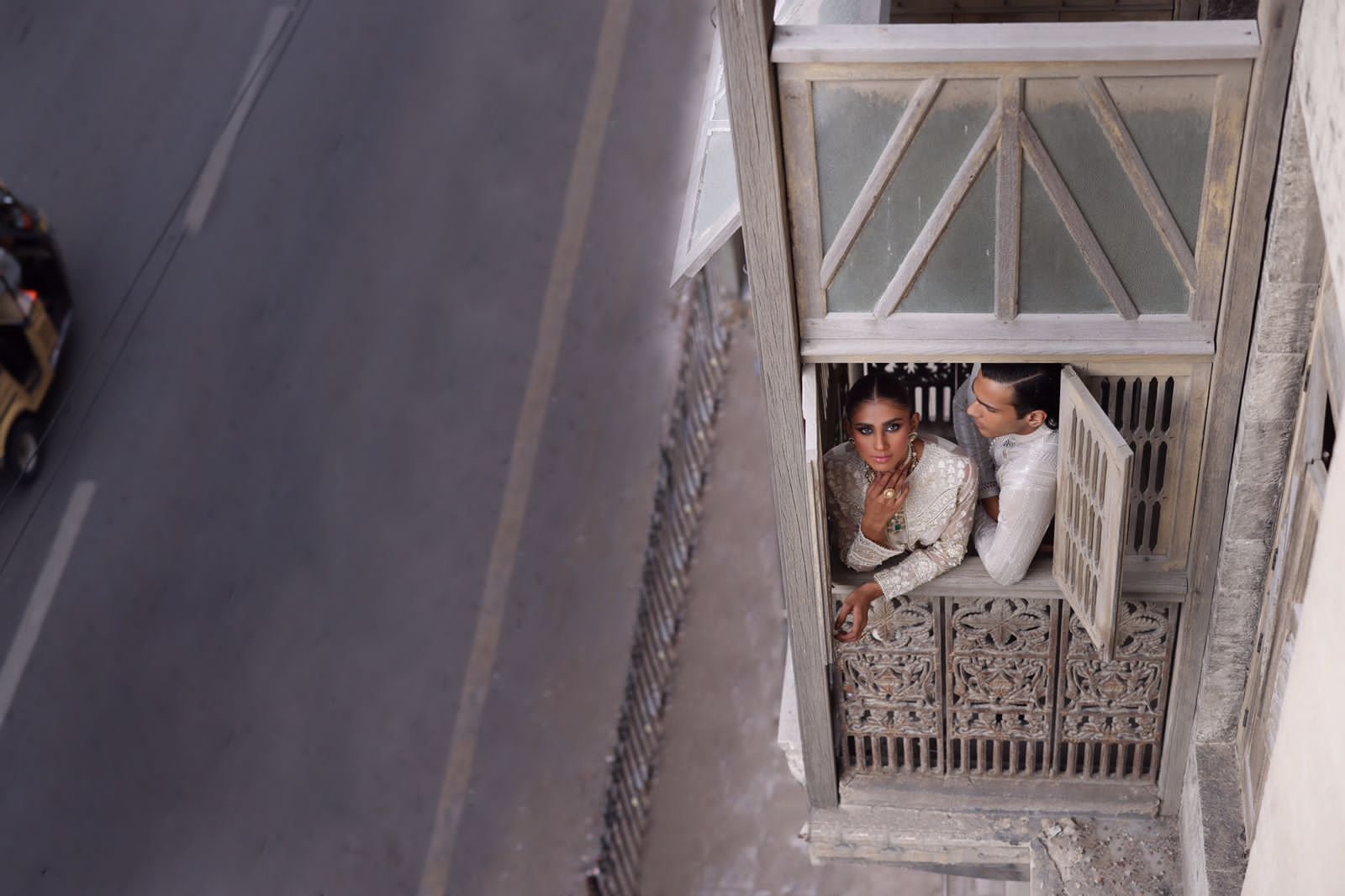 Mohsin Naveed Ranjha's latest collection is a not-to-be-missed fashion statement, highlighting the beauty of Karachi's diversity and the strength of its inhabitants. It is a fitting tribute to the city and a testament to the designer's talent and creativity, and we are looking forward to what he has in store for the future. Make sure to add a piece (or two) from this collection to your wardrobe for a truly unique and stunning look.