Armeena Khan, the talented Pakistani actress and fashion influencer, donned a breathtaking floral pishwas by Zainab Salman Studio, showcasing her impeccable style and elegance. The pishwas featured an embellished bodice, adding a touch of glamour and sophistication to her overall look.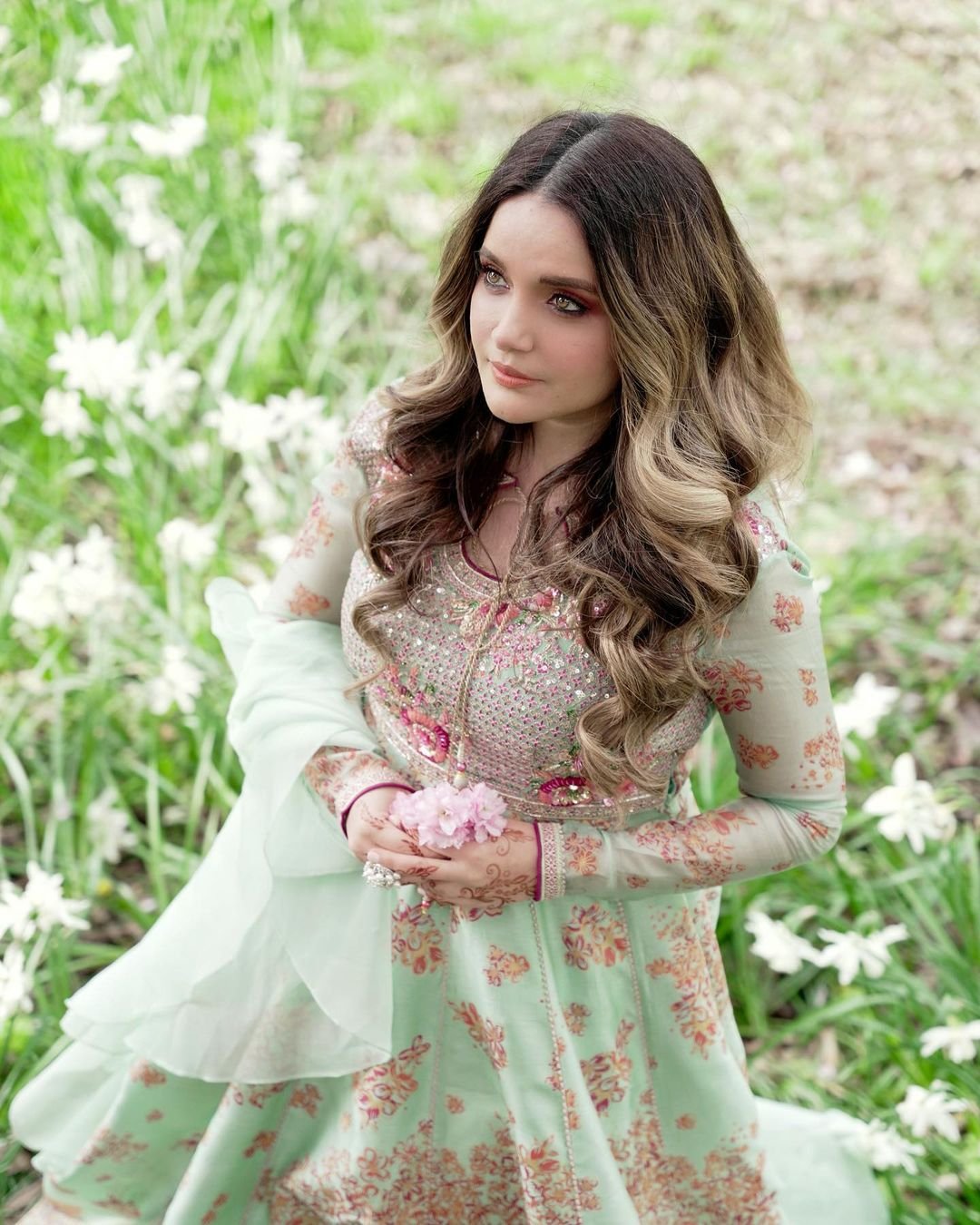 The floral pattern of the pishwas exuded a sense of femininity and grace, perfectly complementing Armeena's radiant beauty. The intricate detailing on the bodice, with its delicate embellishments, added a touch of opulence to the ensemble. The pishwas flowed gracefully, creating a regal and ethereal silhouette as Armeena moved.
Armeena chose to keep the focus on the pishwas by opting for minimal accessories, allowing the dress to take center stage. She paired it with subtle earrings and adding a hint of sparkle without overpowering the outfit. Her hair was elegantly styled, cascading down in loose waves, enhancing the overall romantic vibe of her look. With her flawless makeup and glowing complexion, Armeena Khan looked absolutely stunning in the floral pishwas.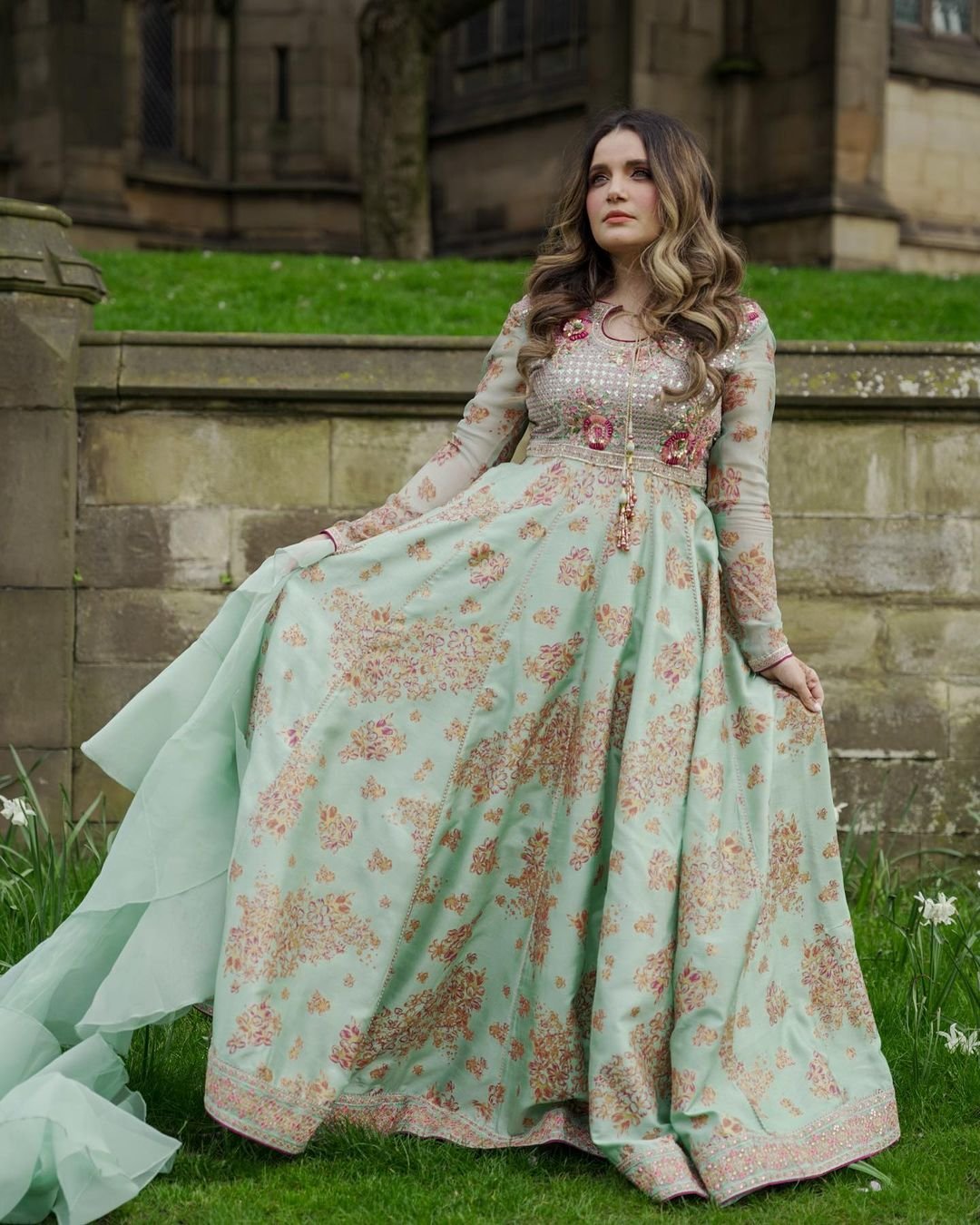 The combination of the intricately embellished bodice and the soft, flowing floral fabric created a harmonious balance between elegance and femininity. Armeena's choice to let the dress speak for itself demonstrated her confidence and understanding of fashion. Armeena Khan's styling of the floral pishwas by Zainab Salman serves as a testament to her fashion prowess. With an embellished bodice, she effortlessly exuded grace and beauty, showcasing her ability to carry off intricate and luxurious ensembles. Her stunning appearance in the floral pishwas is a reminder that fashion is not just about the clothes we wear, but about how we carry ourselves with confidence and grace.