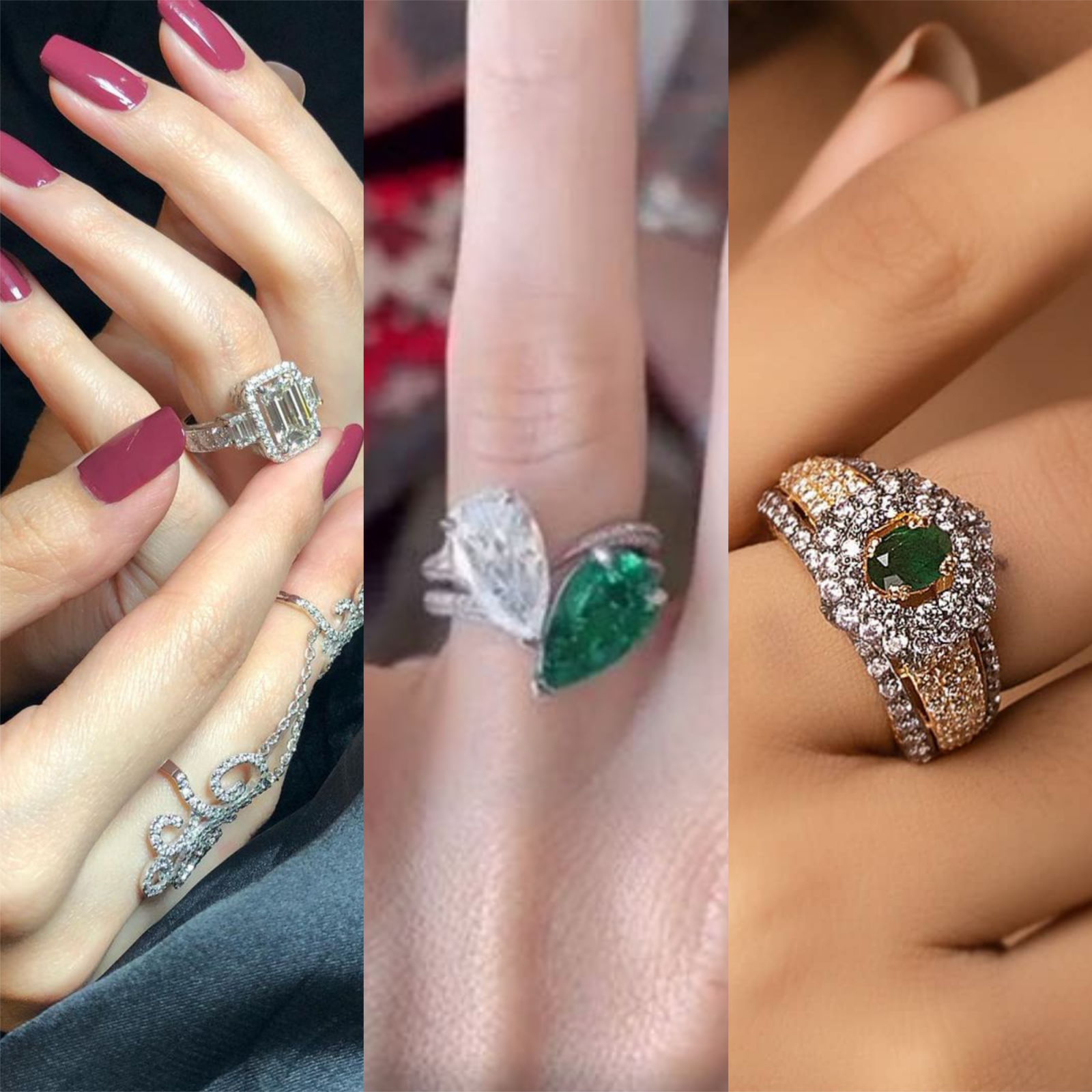 He put a ring on it! Engagement rings for the couples hold utmost magnitude in their lives because it appears as the first noteworthy piece as a covenant between the both. Trends come and go but some hold a special position in our hearts. Similar is the case with birthstones. A birthstone is a gem that is representative of the individual's birth month or the zodiac sign. Wearing birthstones as jewelry is a customary practice. Did you ever think of integrating your birthstone into your engagement ring? Yes, you heard us right! It's trending and we can't seem to get over it.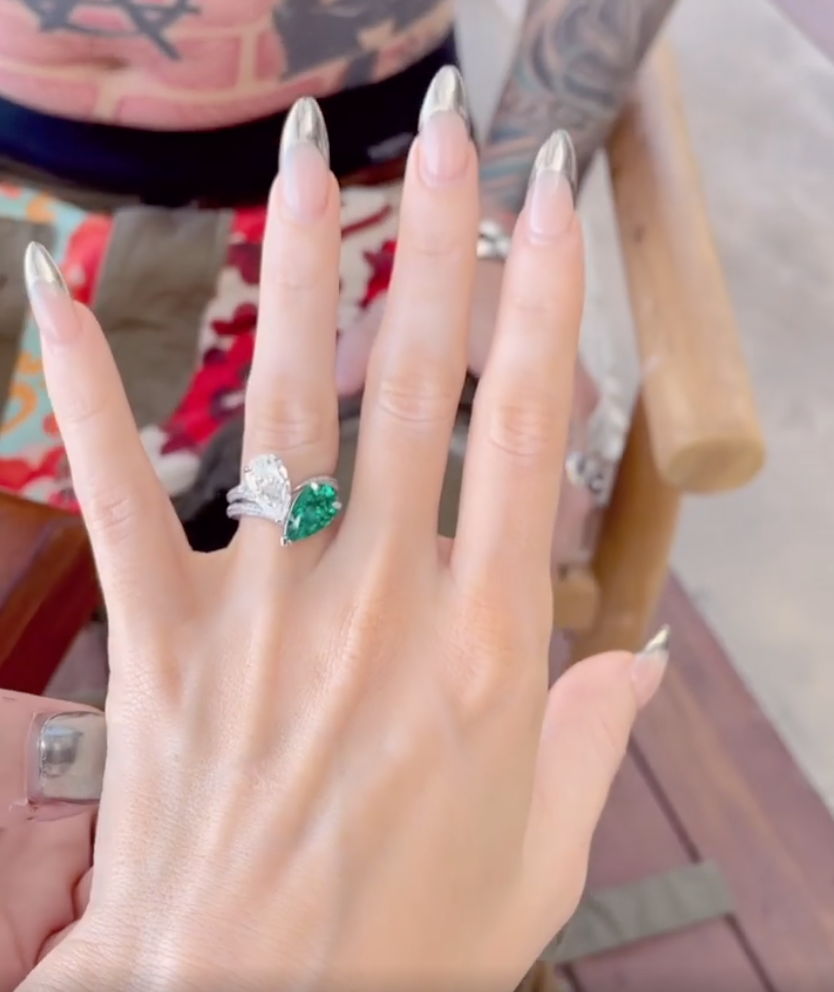 Toi et Moi
This particular trend of amalgamating two birthstones in a single jewelry piece is referred to as 'toi et moi' which translates to 'you and me'. This romantic trend manifests two halves of the same soul out of pure love. It has been a popular ring choice for most couples because what would be better than a statement jewelry piece signifying the union of two lovers!
Megan Fox's engagement ring made rounds all over social media. It was a classic Stephen Webster ring that embodied an emerald that is Megan Fox's birthstone and a diamond that is Machine Gun Kelly's birthstone. It resulted in a spectacular compound and we are appalled!
View this post on Instagram
Ariana Grande wears a ring on her left hand which is also a classic example of a 'toi et moi' ring. The ring is of exceptional significance as the pearl in her engagement ring is reportedly taken from her grandfather's tie pin which ultimately makes it very cherished and an absolute favorite!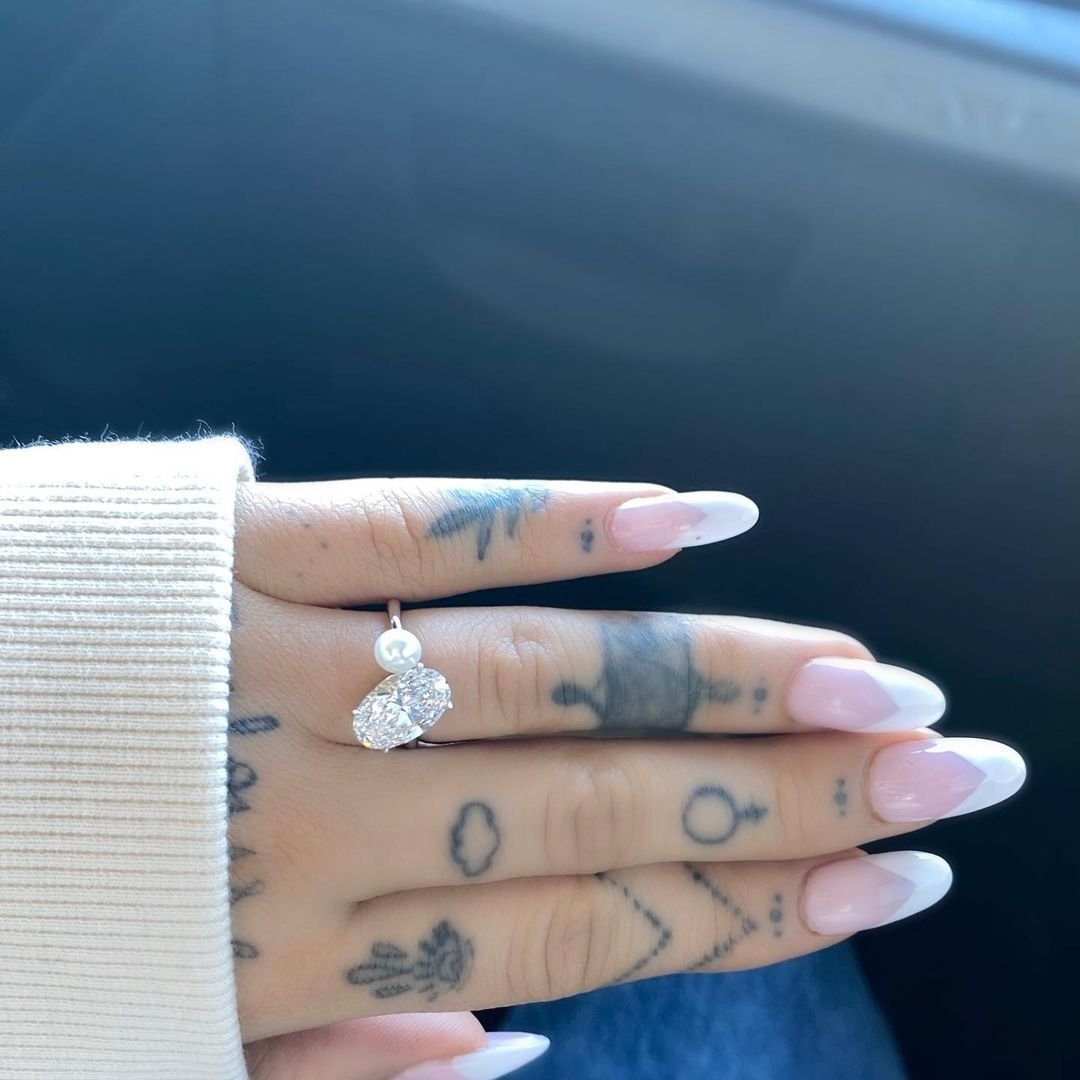 Kylie Jenner took to Instagram to post a picture with her daughter, Stormi that is exemplary of toi et moi. The gorgeous wore a statement ring which was a fusion of two stones depicting pure love.
Made in Pakistan
Considering the dignified idea of beautifully integrating birthstones in the engagement rings and exhibiting a union of two souls as the 'toi et moi' concept, there are numerous options available locally as well. Here's a list of some of the top Sunday picks for the finest engagement rings available for men, girls, and couples in Pakistan.
Hanif Jewelers
A classic engagement ring of your dreams! A personal emblem that holds unquantifiable emotional value for the couple. Hanif Jewelers ensure to make your big day exceptional with the fine jewels. The options are numerous that allow you to make the best selection with the stone of your choice or your birthstone.
View this post on Instagram
View this post on Instagram
Waseem Jewelers
Elegant, fine jewels radiating pearls and exquisite designs for a luxury experience! With classic emeralds integrated into different sizes and designs, here are some of the best options available for engagement rings for girls. It is all about the right design and your favorite stone to curate the piece of your dreams!
Neemar Jewels
Not everyone is a fan of stones and pearls, so why not stick to the usual sophisticated option? There is a range of options available in the classic diamond engagement rings for couples. These timeless jewelry pieces never go out of style.
View this post on Instagram
Farhat Ali Jewelers
Another fine name in the realm of jewelry that provides beautifully curated engagement rings for men, women and couples. A beautiful blend of diamond with stones is a magnificent choice to create a lasting, ageless piece that stands out!
View this post on Instagram
Sunday brings a range of options for the most timeless engagement rings for the couples that catch the eye immediately and are cherished by the bride and the groom. The significance that these classic pieces of jewelry hold is unmatchable therefore, they must be made special!