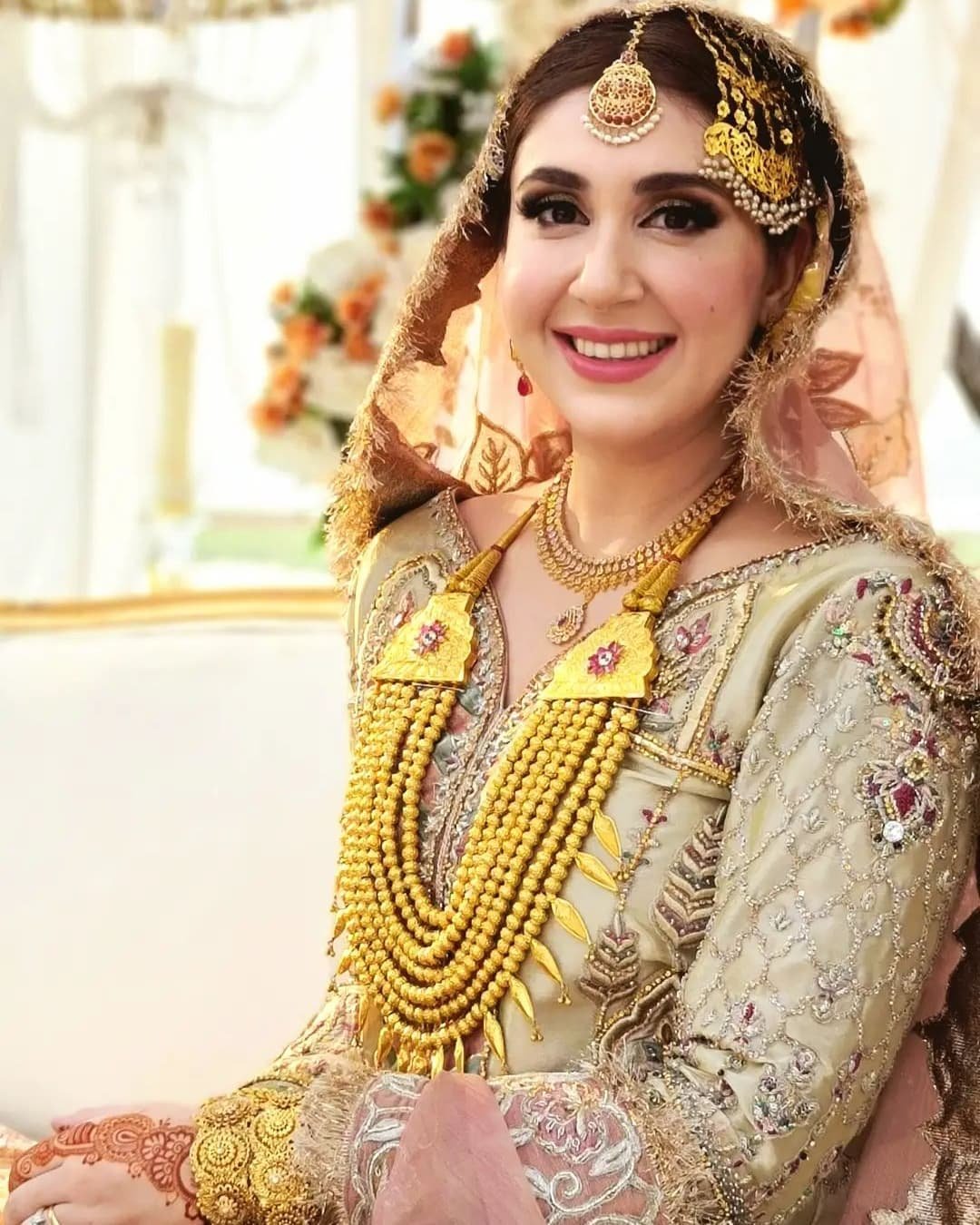 Zunaira Imam shows us the best tips and tricks to restyle old outfits in a new way. She creates beautiful looks in a sustainable way which is the most important fashion advice to take notes from! Here are some of the looks created by the gorgeous that will make you instantly find all your old wedding clothes and style them in new ways!
Nikkah dress
Zunaira chose to wear a gorgeous tea-pink outfit for her nikkah. She wore a pishwas paired with a similar colored gharara and dupatta to complete the look. The same outfit was styled by her in a different way for another close wedding. Zunaira restyled the gharara and dupatta from her nikkah dress with a minimal shirt to create a unique yet elegant look. The minimal solid colored shirt perfectly complimented with the heavy gharara and dupatta. Sustainable fashion is the new trend and no one does it better than Zunaira!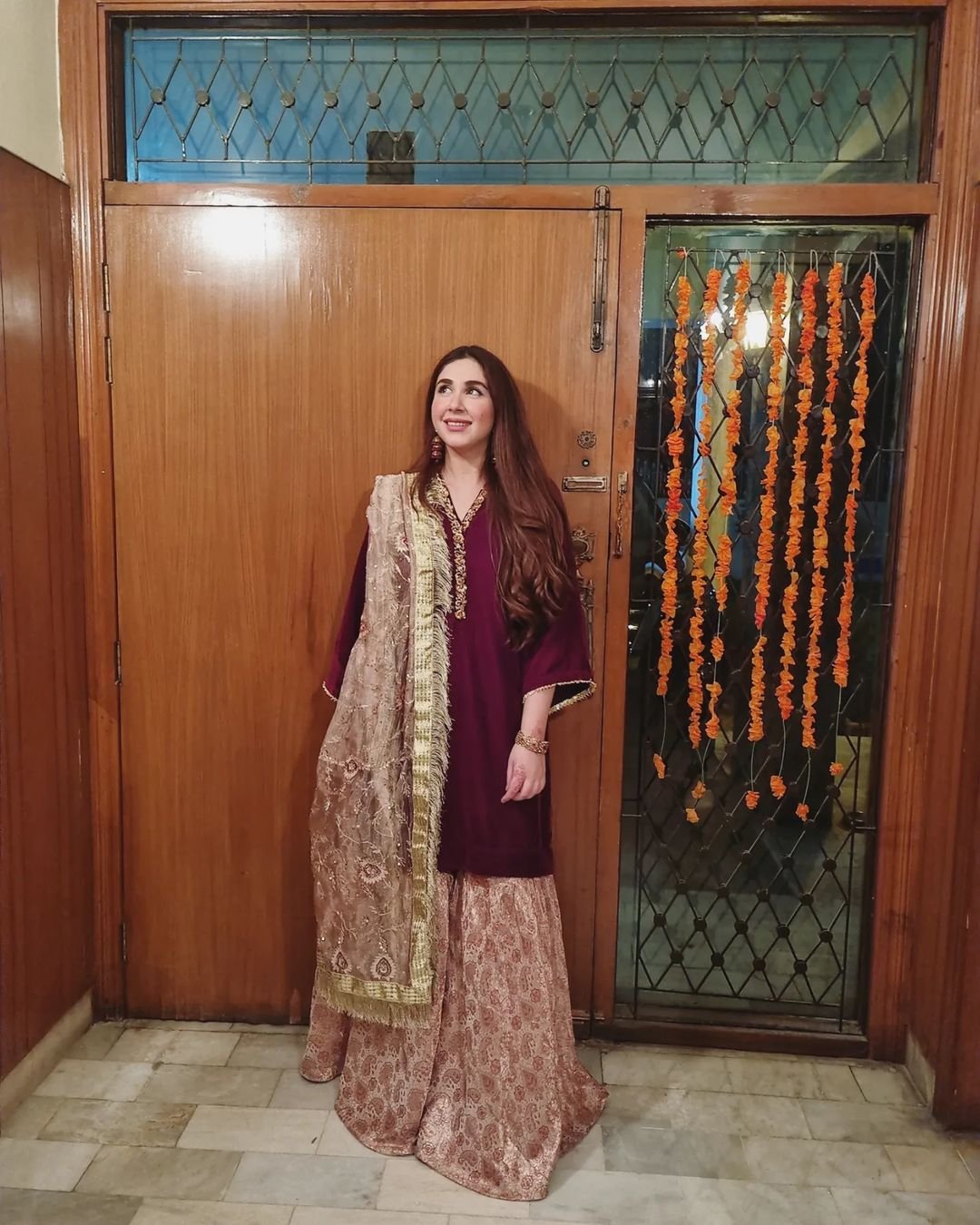 Bridal Dress
For her bridal dress, Zunaira reminisced about old-world charm and wore her mother's bridal gharara. The timeless outfit served the utmost grandeur and elegance as the vintage dresses speak for themselves! Her entire bridal look was a beautiful amalgamation of vintage pieces. From the jewelry to the dress, she exuded grace and royalty! She opted for a different pink dupatta rather than the original dupatta of the outfit and without a doubt, it was a perfect match!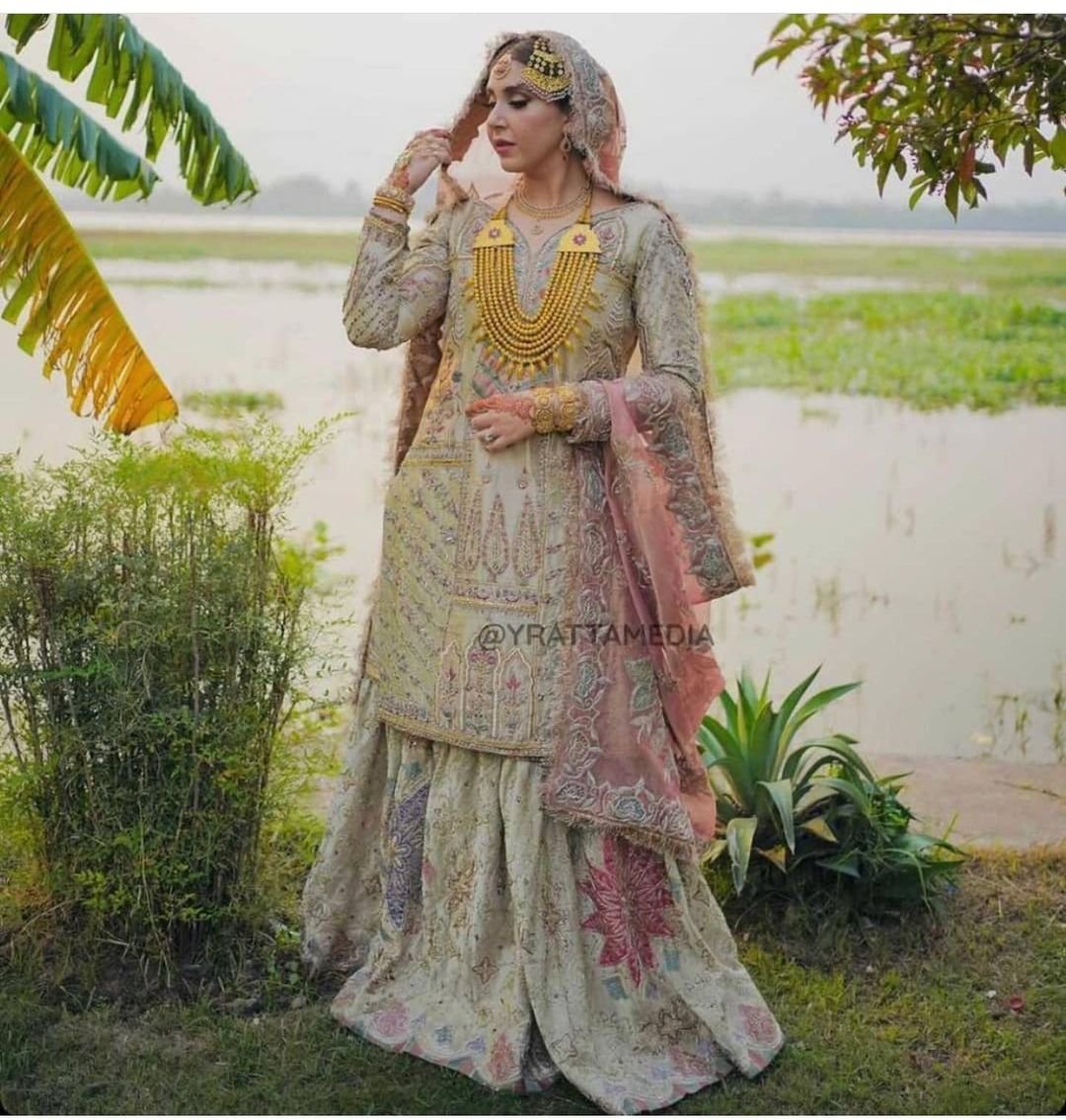 The gorgeous Zunaira restyled her bridal gharara with a solid colored shirt and paired it with the original dupatta of the outfit. The fusion of vintage and contemporary turned out to be beautiful and the end result was even better! Heavy ghararas with solid shirts have always been trending and look equally beautiful!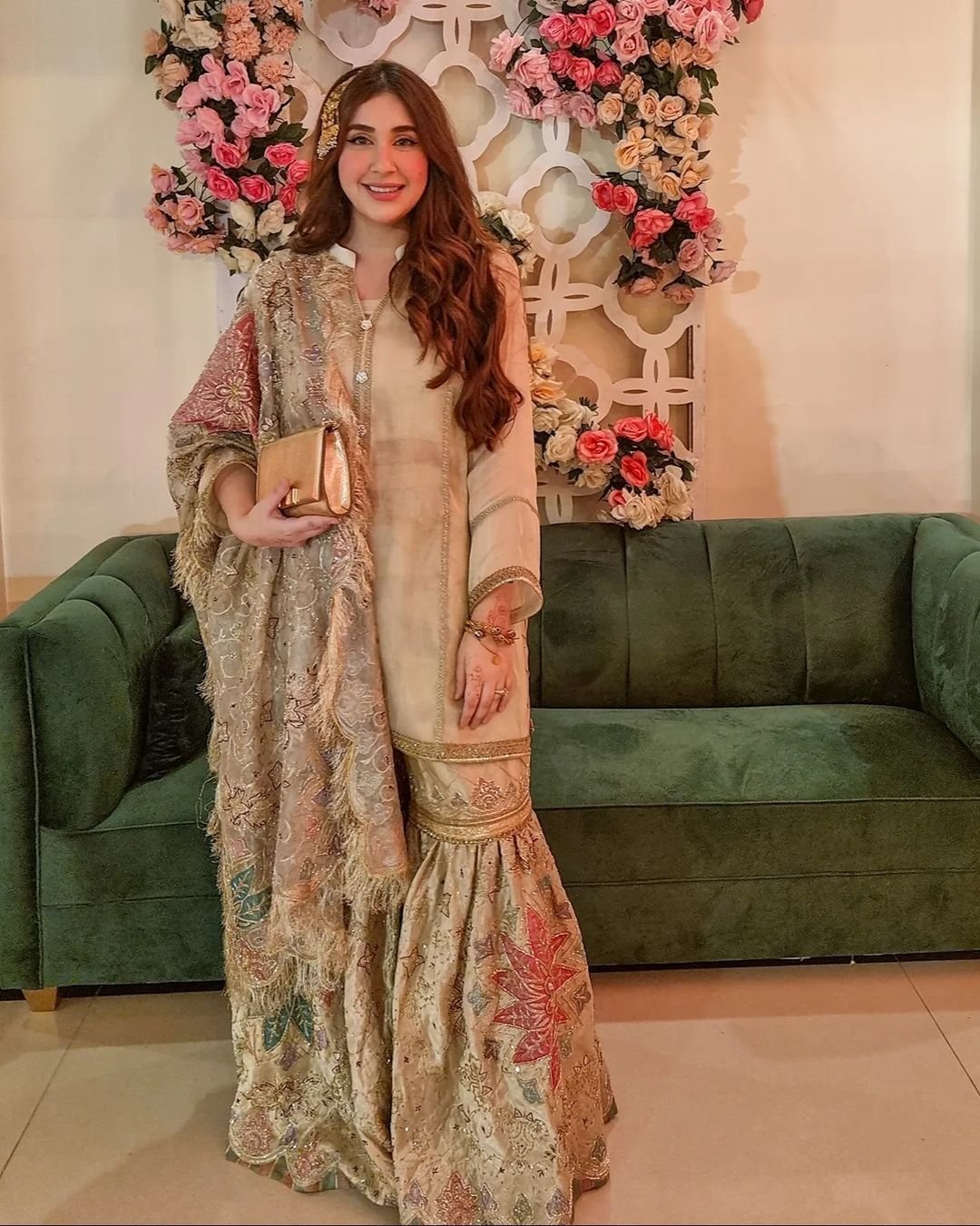 She is all about reusing and restyling so at another instance, she styled her bridal dupatta with a pishwas and created a completely unique look. Unique and creative combinations can make people forget the original piece of clothing as the new fusion looks even better! The tea pink dupatta from her bridal dress was paired with a red colored pishwas and trousers. She added a pop of pink to the pishwas so the dupatta looks coordinated. It is all about creatively making combinations and carrying all looks with style!