As we witnessed a plethora of designers showcasing their latest and best clothing pieces during Bridal Week, Sunday Times finds Asifa & Nabeel taking the cake. 
Their exquisite attention to detail, versatility, and color palette set their pieces apart from the rest, with something for every occasion. Their muse Yumna Zaida looked ravishing in her ensemble as she cascaded down the runway; we noticed her look was definitely a head-turner. 
It's tough to shortlist our favorite looks between the cool pastel tones perfect for a daytime Nikkah to the deep jewel shades fit for the upcoming wedding season.
We're excited to show you a few looks from each category within their curation of wedding outfits. 
Back to Classics 
This regal deep tomato red outfit is anything but basic, featuring the classic red hues that are a go-to shade for all Baraat events. It incorporates the perfect hint of Chatta Patti, golden tilla work, and a gorgeous mukaish dupatta to go alongside. 
Vision In Mint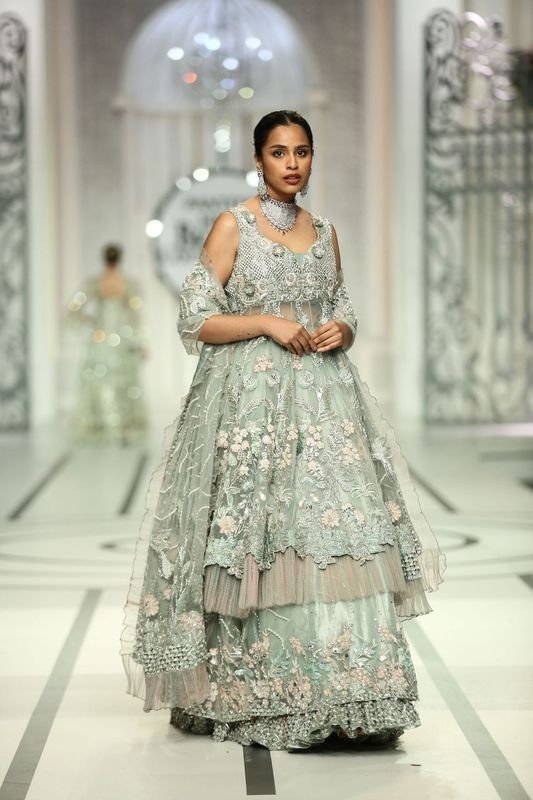 Who said bridal clothes have to stick to the classic silhouettes? It's all about volume and frills this season, and Asifa nailed that look to the T. Although the color is a cool mint, the embellishments on it make it still stand out from a mile away. 
Regal Beauty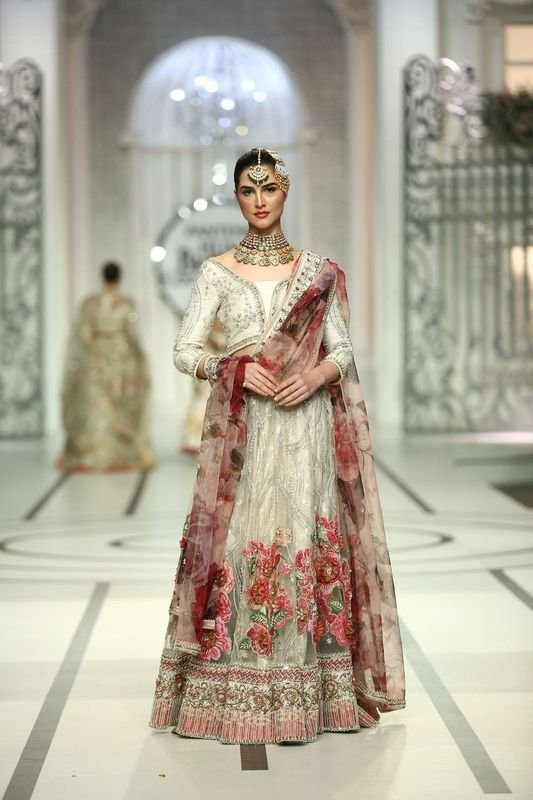 Something about this look is taking us back to the royal brides during the Mughal era. The slicked back bun, jewelry, and of course, the ivory mixed with the bold embroidered flowers at the bottom are giving us major bride goals. 
Bold and Beautiful
Another look that caught our eye was this burgundy and teal number, which features the same Chatta Patti elements as the previous outfit. This piece plays around with a colorful Organza dupatta and loose embroidered statement pants – a banger for sure!
Playful Silhouettes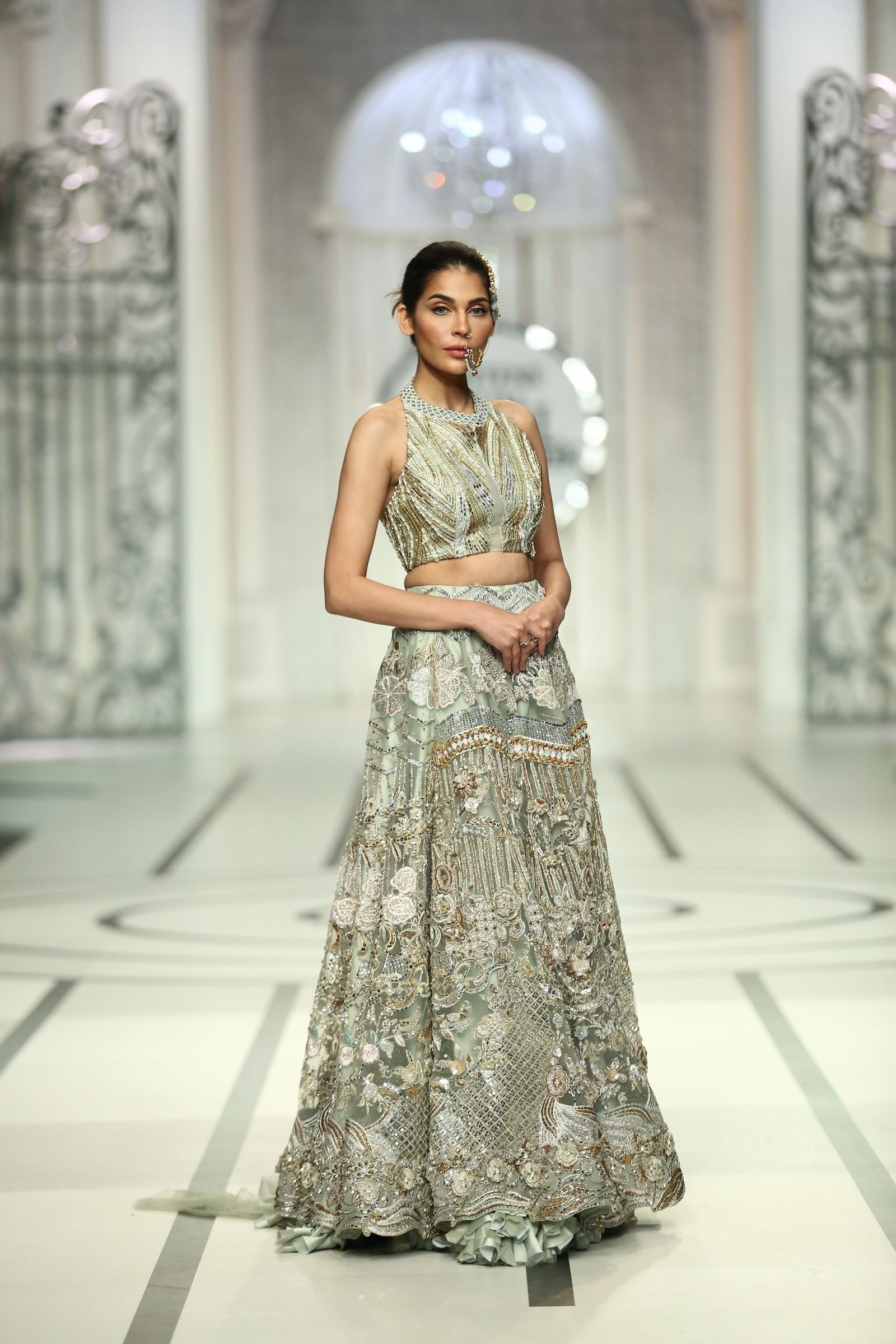 If anyone knows how to make trendy still look classic, it's Asifa and Nabeel; they nailed this modern halter choli with a flowy metallic lehnga. We almost got lost in the intricate details on the lehnga, which shone perfectly as the clothes caught the runway lights.