Imagine: an array of luxurious fabrics, selected carefully for their quality, texture, and feel. Imagine, that each of these designs is made with the utmost precision, finesse, and attention to detail which ensures an unrivaled blend of comfort and style. Where the imagination ends, Kayseria's creativity takes flight.
This winter collection showcases an exquisite panoply of fabrics; Bemberg and Georgette Chiffons, Raw Silk, Khaddar, Viscose Karandi, and Neps Shimmer. All our fabrics are made all the more rich with intricate details that are embroidered and printed upon them.
Every single piece; each and every design, is unique and unforgettable, making it truly difficult to decide which one to choose to enrich any Winter wardrobe.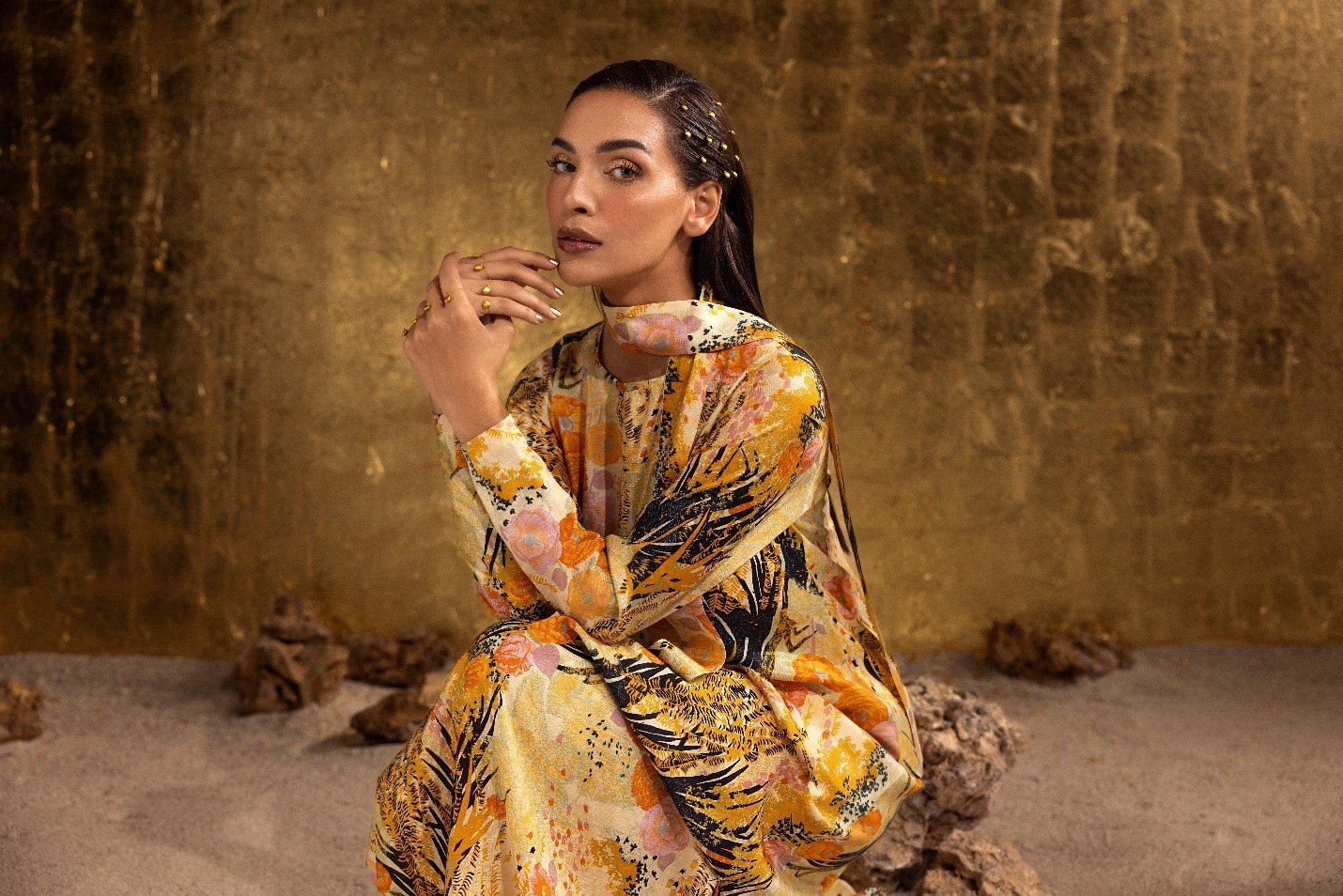 Whether it is for a casual soirée or a grand, formal night out, Kayseria's winter collection offers beautifully and thoughtfully crafted designs that reflect sophistication, elegance and the most discerning sartorial perfection.
Bring Magic to your winter, with Kayseria.