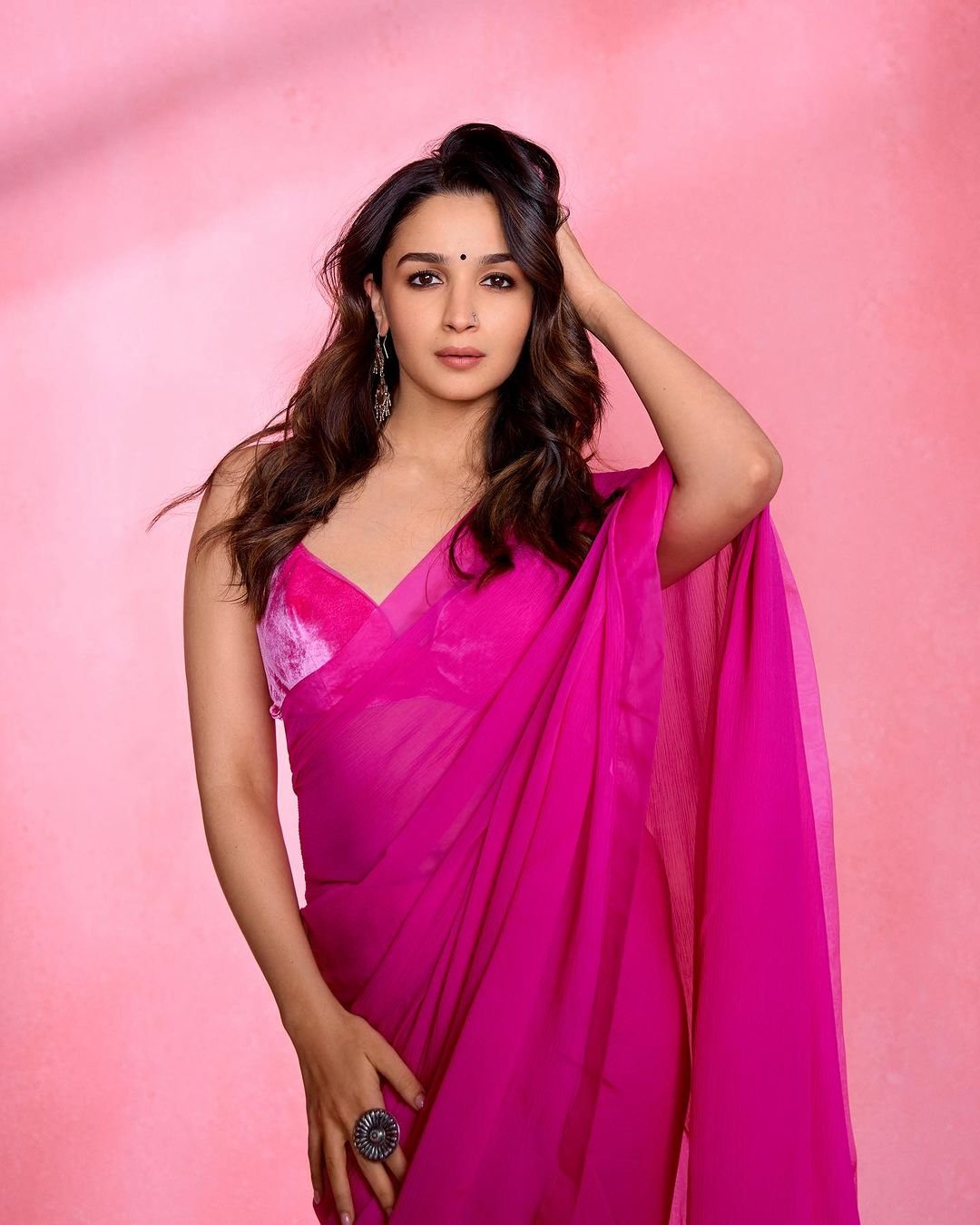 Alia Bhatt, the young and talented Bollywood actress, never fails to make heads turn with her stunning fashion choices. During the promotions of her movie 'Rocky aur Rani ki Prem Kahani', she has been seen sporting various sarees, each one more beautiful than the other. Alia effortlessly carries every look with grace and elegance, leaving fans in awe of her style. Whether it's a traditional silk saree or a trendy designer piece, she knows how to rock it with confidence. Not only does she look breathtaking in these sarees, but she also serves as an inspiration for young women to embrace traditional attire with a modern twist. Alia Bhatt truly sets the bar high for fashionistas everywhere.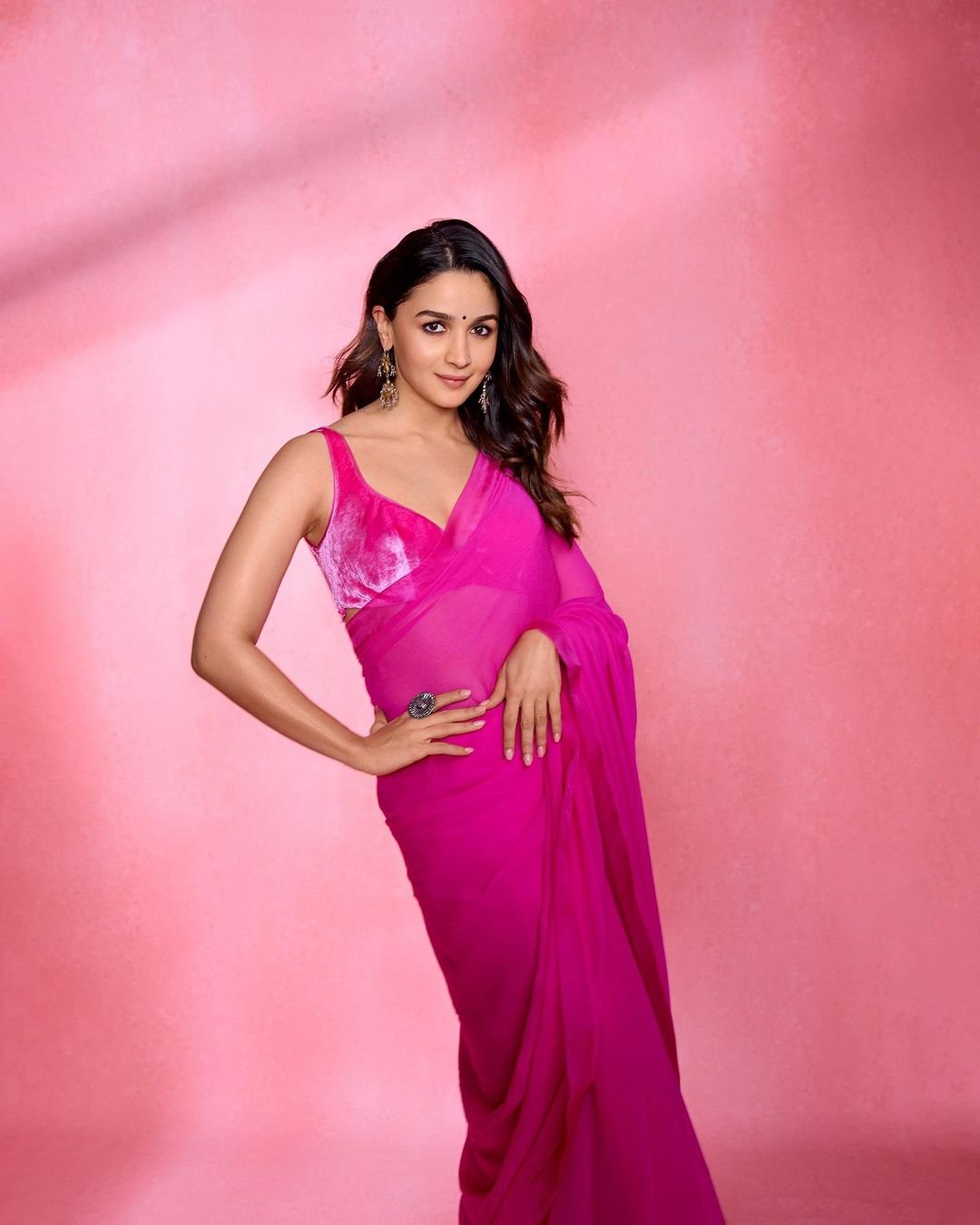 Alia looked absolutely ravishing as she gracefully donned a stunning pink saree with a subtle hint of green at one of the promotions. The delicate pink fabric draped around her flawlessly, accentuating her slender figure. The subtle touch of green in the saree beautifully complemented the overall look! Her minimalist jewelry and subtle makeup added a touch of elegance overall. Alia effortlessly embraced the traditional attire, exuding charm and grace at every step. Her outfit choice surely left the audience in awe of her impeccable fashion sense.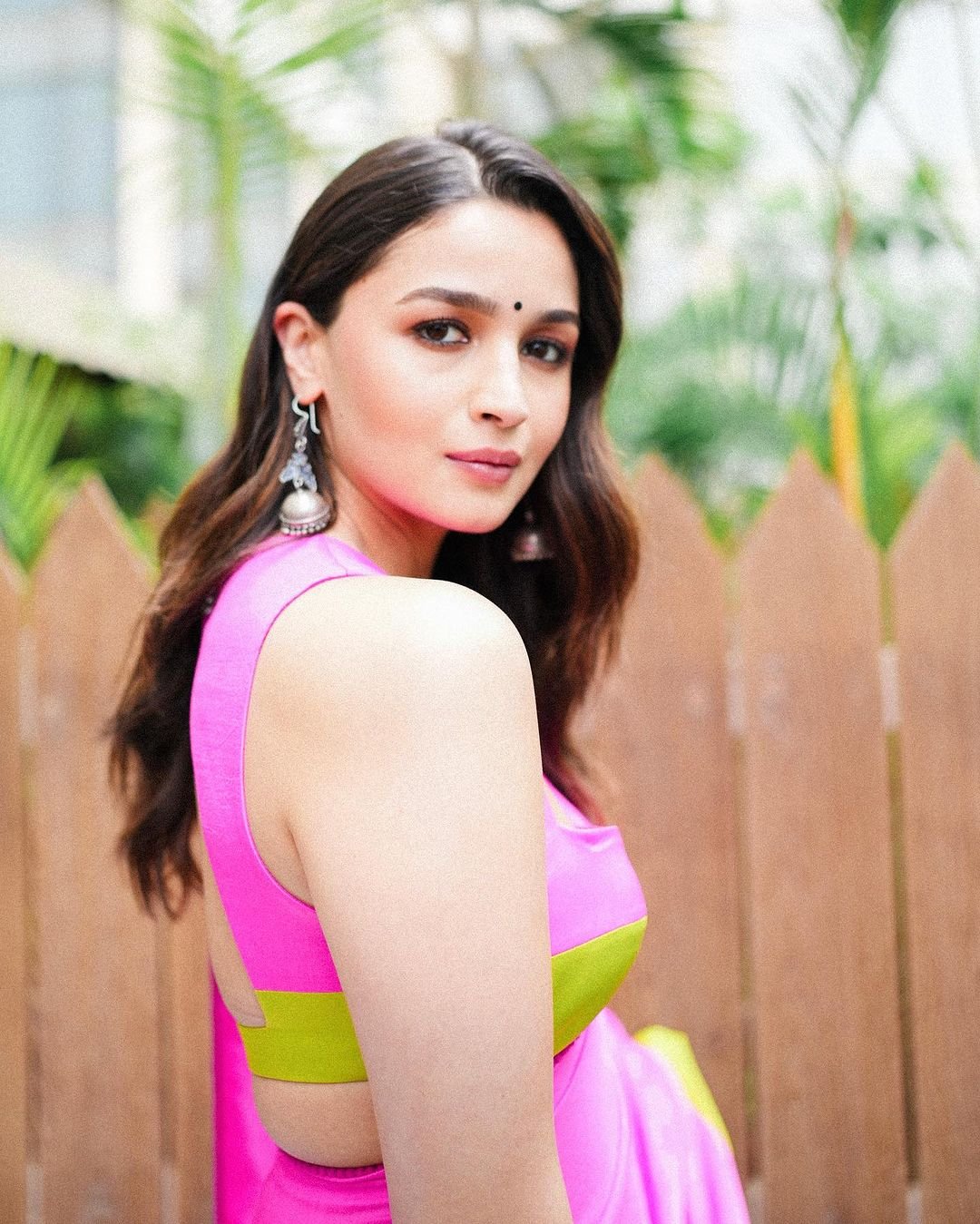 The multi-colored tie and dye saree worn by Alia was an absolute stunner. The vibrant hues blend together flawlessly, creating a mesmerizing and unique pattern. The lightweight fabric drapes elegantly, making it perfect for any occasion. Alia carries it with effortless grace, making it our personal favorite.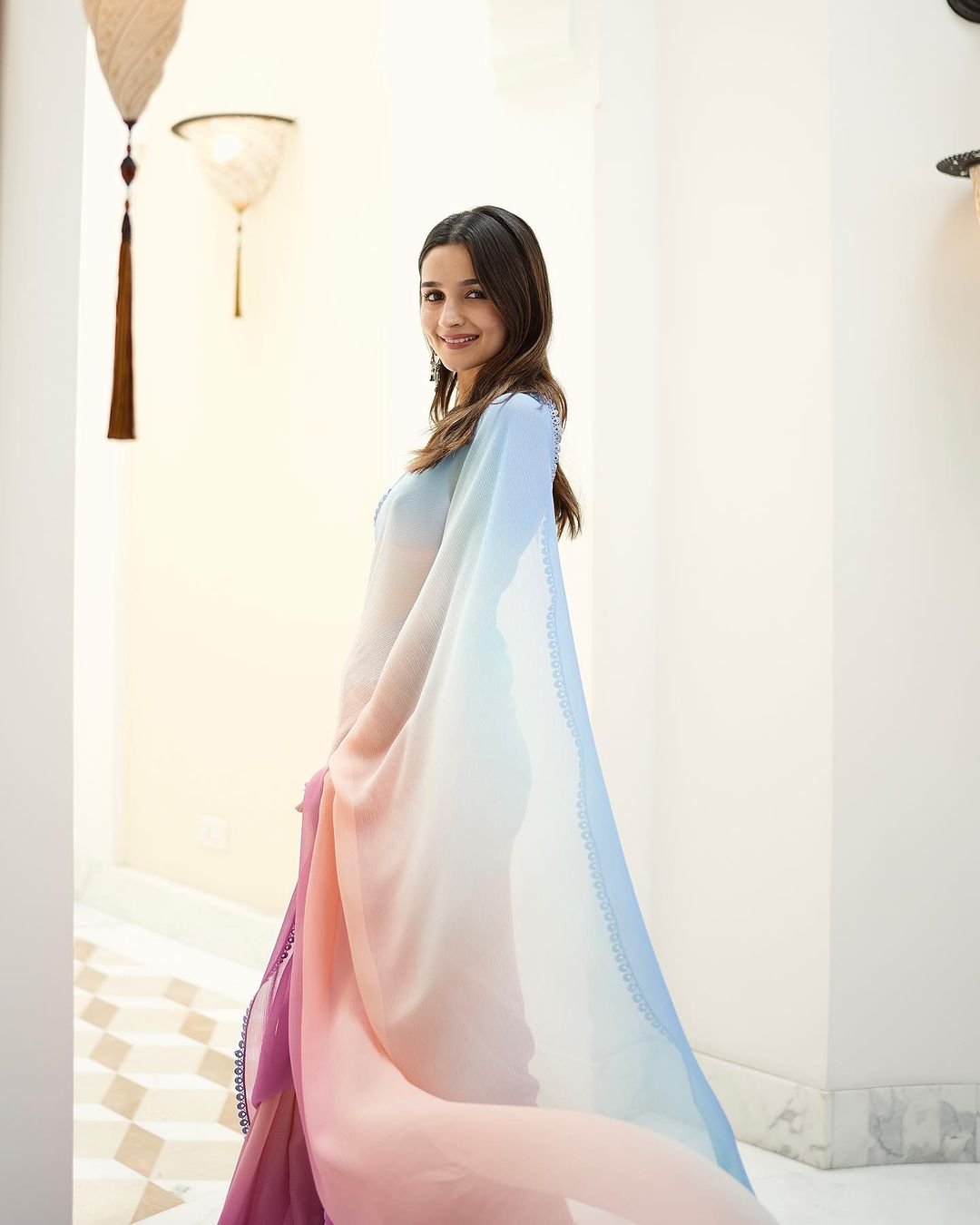 Alia's color block saree was also our top favorite! The vibrant colors beautifully complemented her radiant complexion. The intricate detailing on the saree added an elegant touch to her overall appearance. It was undoubtedly one of Alia's best looks, showcasing her innate sense of style and grace.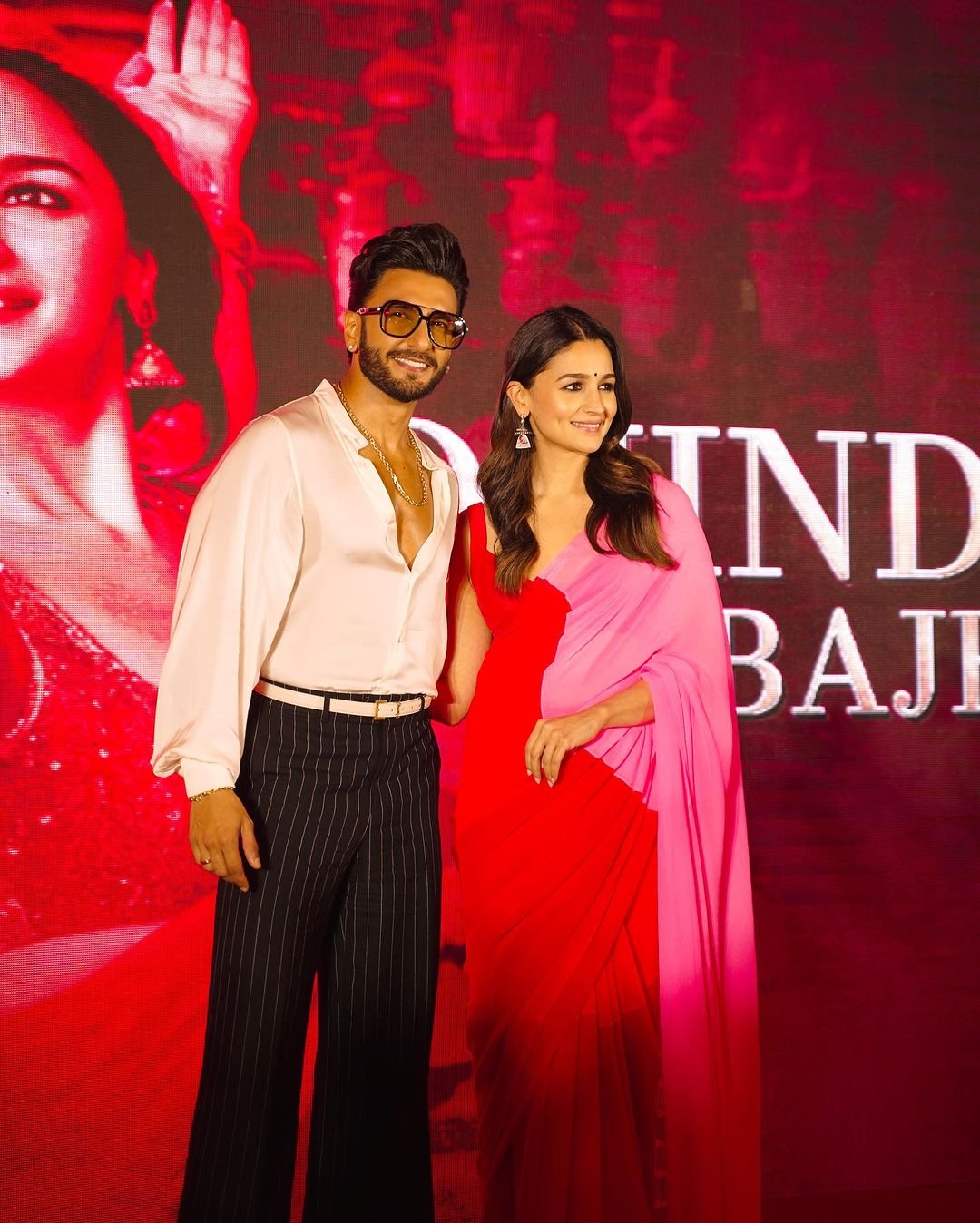 At another event, the gorgeous actress chose a solid purple saree. Alia looked absolutely stunning in her purple saree at the movie promotions. The vibrant color complimented her flawless complexion and brought out her elegance. She effortlessly stole the spotlight and left everyone in awe.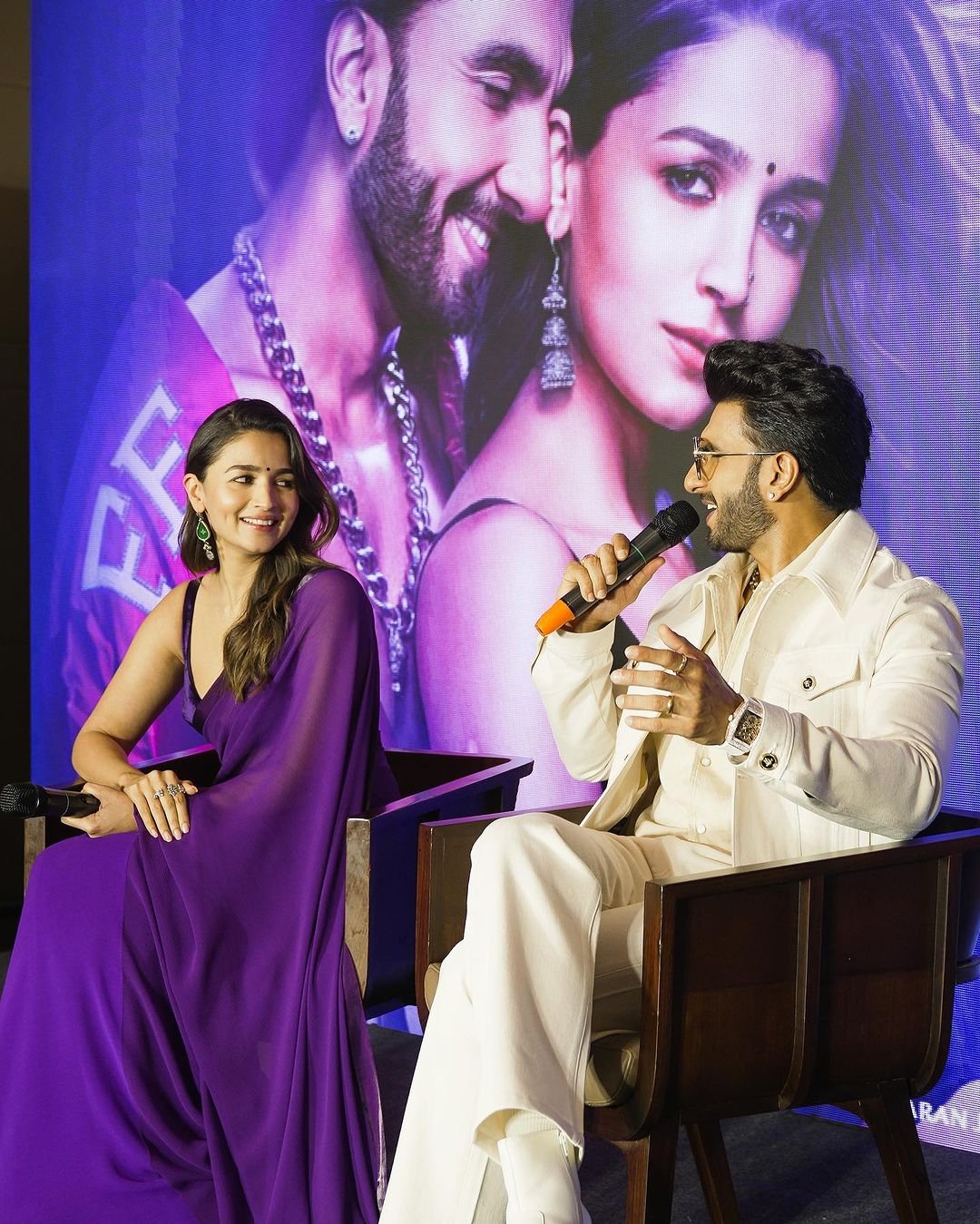 At another event, Alia looked stunning in her bright pink saree, radiating Barbie vibes. The vibrant color accentuated her youthful charm and brought out her playful side. The solid saree and the minimalist attire added elegance to her overall look. Alia confidently carried herself, embracing the Barbie-esque fashion statement with grace and poise.