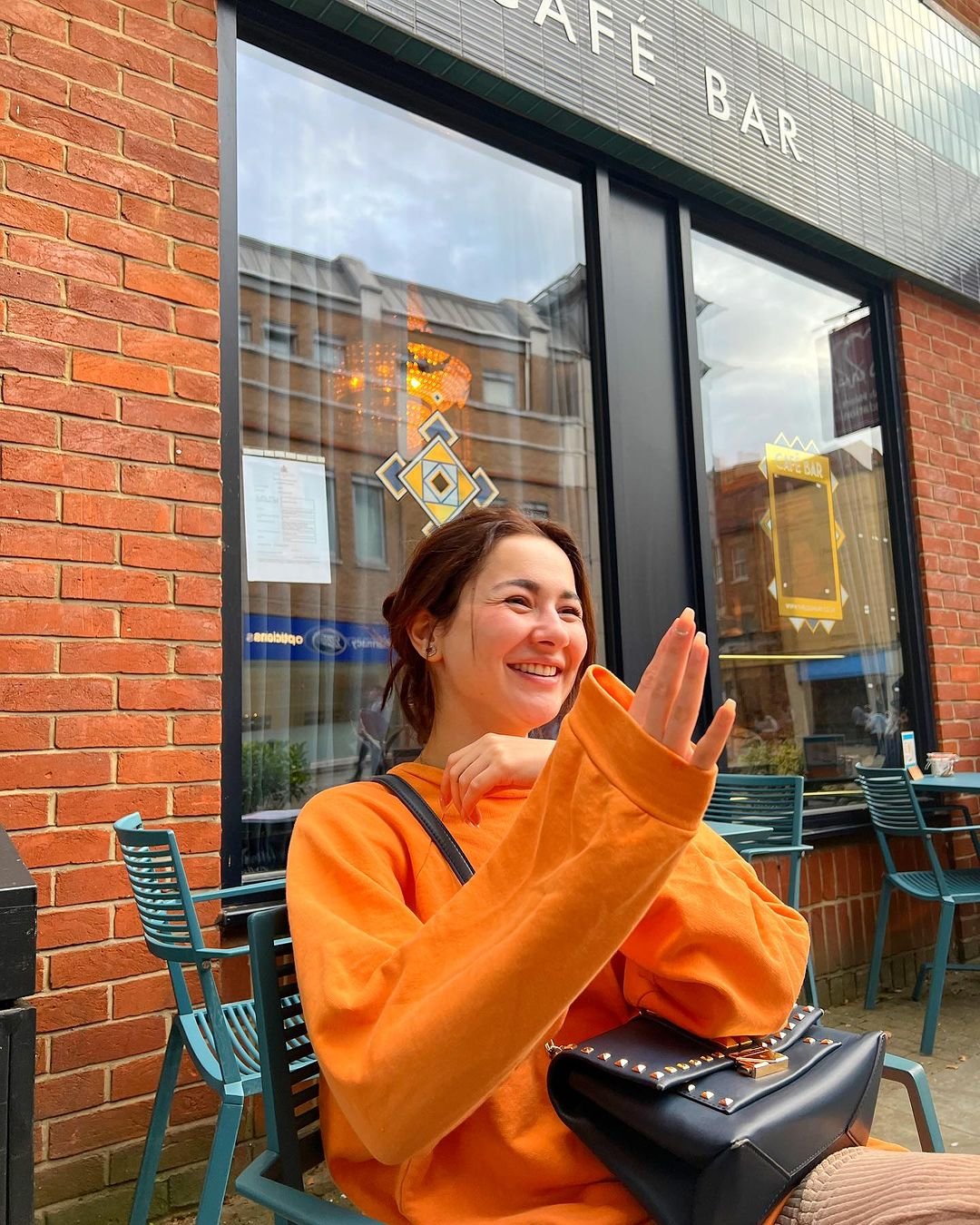 Hania Amir, the talented Pakistani actress, has been giving us major vacation-style inspiration as she explores scenic locations while keeping her style game on point. Known for her vibrant and eclectic fashion choices, Hania effortlessly blends comfort and style, showcasing a range of outfits that are perfect for any vacation.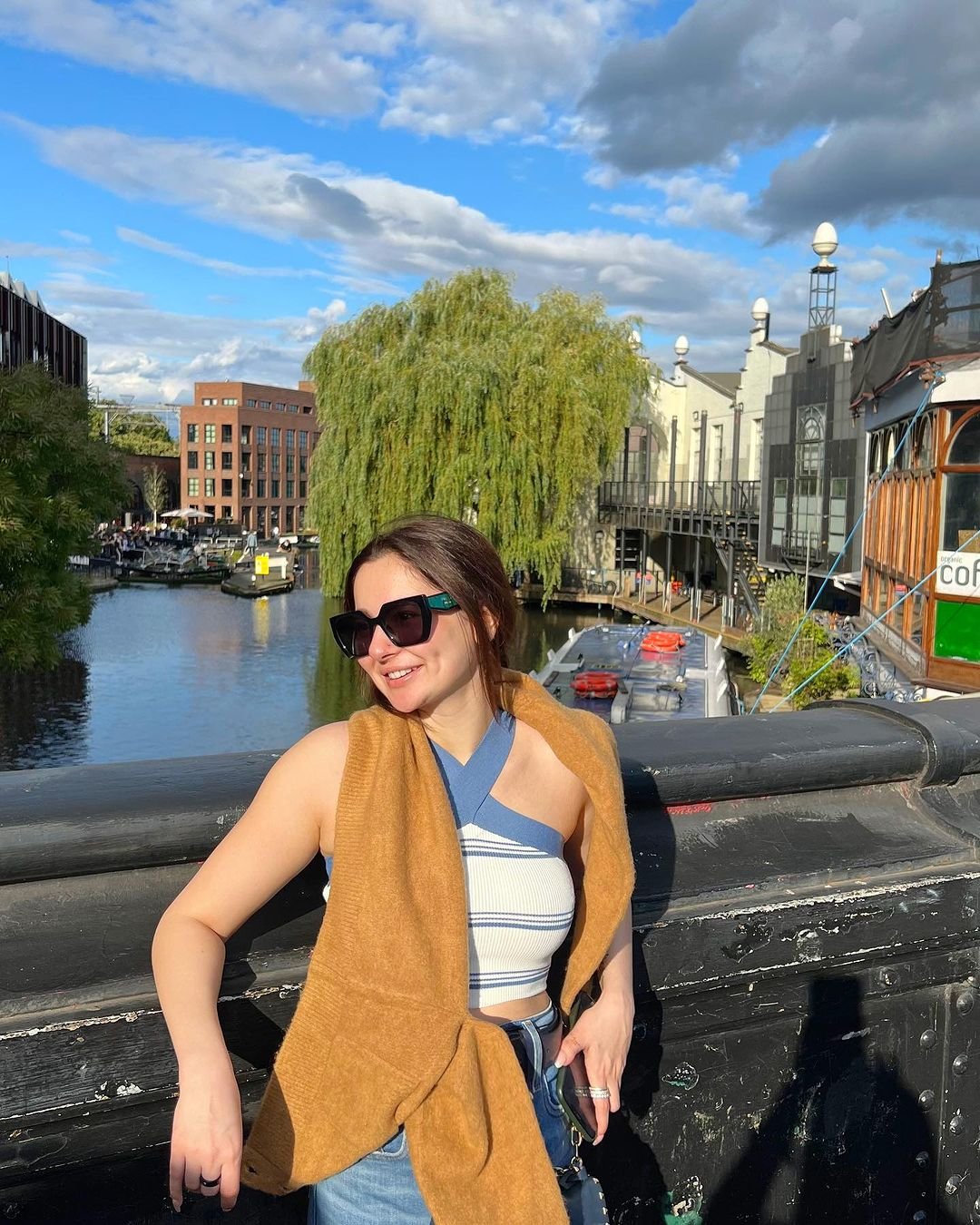 One of Hania's go-to vacation looks includes vibrant-colored tops that add a pop of excitement to her outfits. Whether it's a bold red or a sunny yellow, Hania knows how to make a statement with her choice of tops. She pairs them with classic denim jeans or skirts, creating a balanced and eye-catching ensemble. The combination of vibrant colors and timeless denim creates a look that is both trendy and versatile.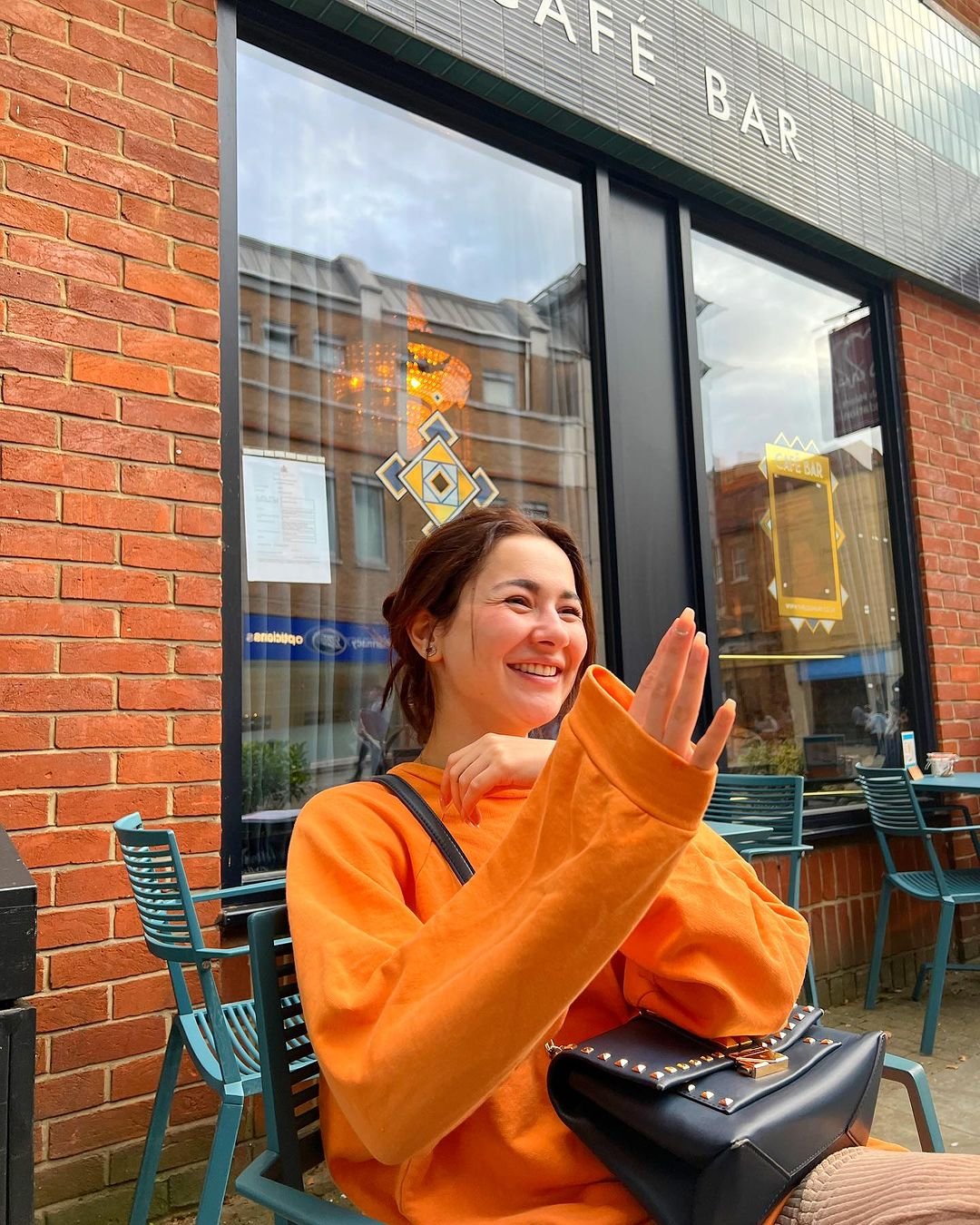 Another style that Hania rocks during her vacations is the monochrome tank top. She effortlessly pulls off this chic and minimalist look, opting for neutral shades like white, black, or beige. Hania pairs these tank tops with high-waisted skinny jeans or tailored shorts, creating a sleek and modern silhouette. The monochrome tank top look is perfect for warm weather destinations, as it keeps her cool while maintaining a fashionable appearance.
In addition to her vibrant tops and monochrome tank tops, Hania also showcases her versatility by styling both skinny jeans and mom jeans during her vacations. Skinny jeans are a classic choice that flatter her figure and can be dressed up or down depending on the occasion. On the other hand, mom jeans offer a more relaxed and casual vibe, providing a comfortable and stylish option for exploring new places.
Regardless of the outfit, Hania always pays attention to the details. She accessorizes with statement earrings, delicate necklaces, and trendy sunglasses, adding personality and flair to her looks. Whether it's a bohemian-inspired hat or a stylish belt, Hania knows how to elevate her vacation outfits with the perfect accessory.
Hania Amir's vacation style is a true reflection of her vibrant and dynamic personality. From her choice of vibrant colored tops to her monochrome tank tops, and from skinny jeans to mom jeans, she effortlessly showcases her fashion versatility. With her keen eye for details and her ability to mix and match different pieces, Hania proves that vacation style can be both comfortable and stylish. Her fashion choices inspire us to explore new horizons while keeping our style game on point.