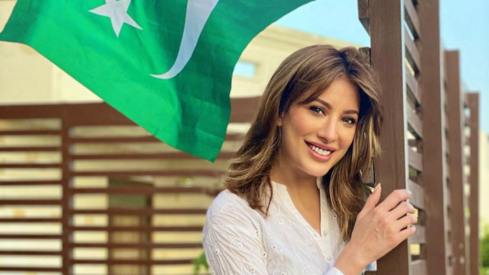 August is the month of celebration, gratitude and a roller coaster of emotions as the nation celebrates its Independence Day, on the 14th of August. Painting the nation, and our social media handles in green and white-the colors of our national flag, people all over Pakistan and Pakistanis abroad, celebrate the day with immense love and patriotic zest as we acknowledge the sacrifices made by our ancestors and thank the Almighty for the beautiful country, we all call home.
As families, prepare for the day with elaborate desi menus, and family gatherings- dressing up for the day, particularly in the colors of our national flag just almost seems mandatory. Here is Sunday's pick of brands to pick out the perfect Independence Day outfit from, and celebrate the day in style!
Manto
'کھول آنکھ ، زميں ديکھ ، فلک ديکھ ، فضا ديکھ، مشرق سے ابھرتے ہوئے سورج کو ذرا دیکھ۔ علامہ اقبال'
An ode to Allama Iqbal.
Manto is not just a brand but rather a revolution in the fashion industry-highlighting and making our language fashion with their beautifully crafted literature-based outfits, featuring the works of some of the most renowned poets such as Allama Iqbal, Faiz Ahmed Faiz, and Jaun Elia. They have also had a major cultural impact on the fashion industry in Pakistan and can normalize gender-neutral clothing and bring that into the trend.
View this post on Instagram

In a world where flashiness is valued more & is the driver for all efforts, Manto aims to remind us to take a step back and focus on building the substance instead. Their designs are not only super comfortable and chic to wear but also
have proven to have an impact on the person's mood, behavior, and attitude during
the time that they wear it. Thus, their design philosophy-'You are what you wear. Clothes with words or phrases written on them are scientifically proven to have a positive impact on one's mind.
View this post on Instagram

The brand not only celebrates our origin, our renowned writers and poets, but also our language making it fashionable, thus, making the perfect choice for an independence day outfit, enabling us to wear our history with pride!
Khaadi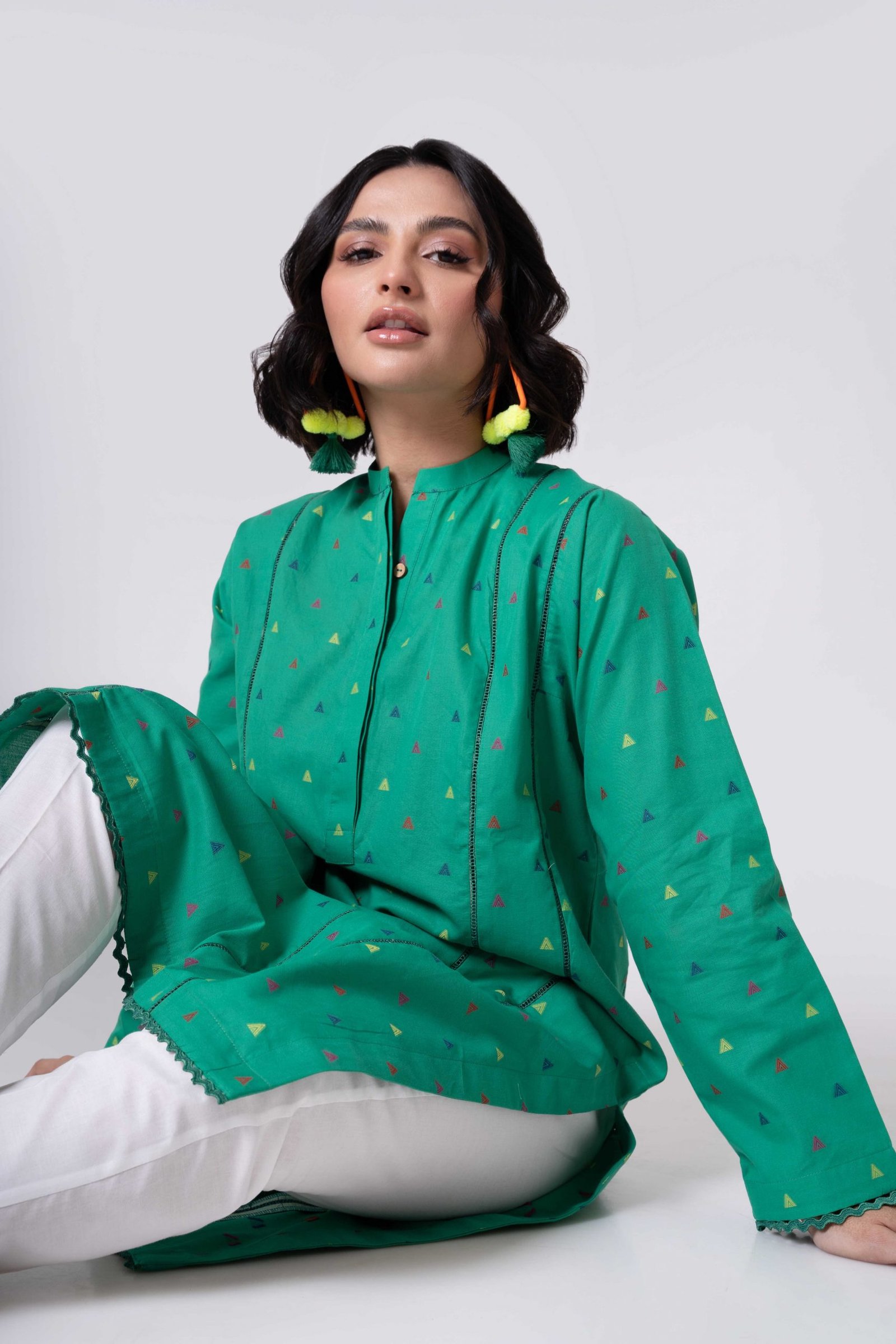 Khaadi-born in 1998, and revolutionizing the Pakistani fashion industry, is known for its legacy lying in our cultural roots strengths; vibrant colors, design aesthetics that mirror our emotions, fashion that is ever evolving, and an unforgettable retail experience. Growing like our nation over time, and establishing its mark across the globe-Khaadi shares a unique relationship with Pakistan.
View this post on Instagram

Since its inception, Khaadi has been making it possible for women to dress in an inspiring, vibrant, affordable way – whilst celebrating their uniqueness with every style, stitch, and weave, catering to women of all style senses and aesthetics, you are always bound to find the perfect outfit for every occasion! Instilling confidence in women of their individuality, by making it possible for us to express everything we are!
View this post on Instagram
Bringing culture, tradition, and fashion together from the start. As Pakistan marks its 75th celebration, Khaadi brings a selection of greens to make this Independence Day memorable. Style your Independence Day outfit at Khaadi with patriotic greens, ethnic jewelry, and traditional khussas to make a fashion statement!
Salwa Akbar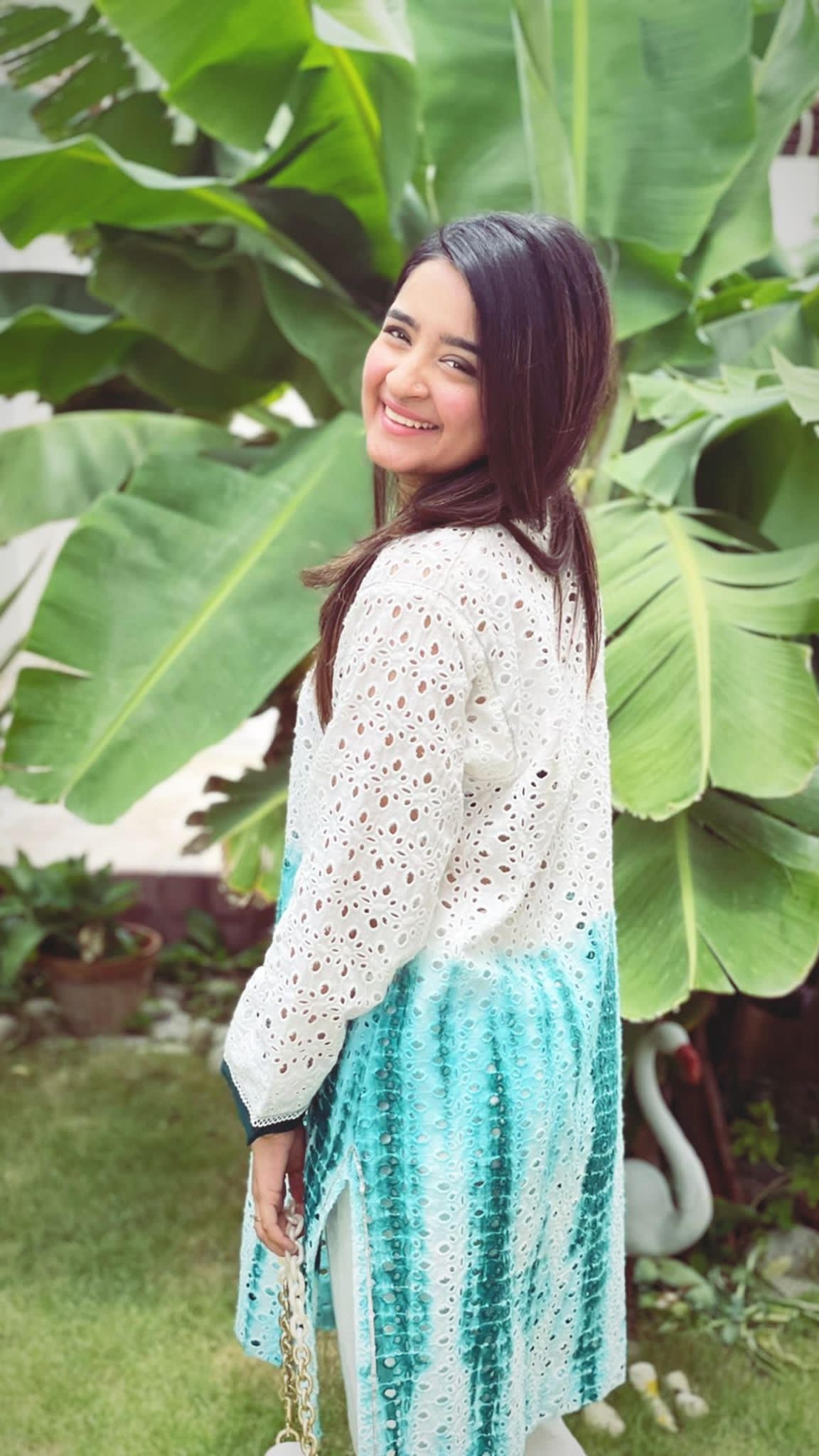 Salwa Akbar is a fast-growing fashion label that debuted in 2019. Specializing in casual, semi-formal, and formal attire, they are renowned for their attention to detail and intricate cuts and styles. The goal of the brand is to design outfits for every woman out there with intricate work details created by their expert craftsmen. Salwa Akbar aspires to produce styles that reflect elegance and grace at a reasonable price.
View this post on Instagram
The brand is known for its innovative cuts, colors, material combinations, and delicate workmanship.  They seek to innovate, lead, improve, and give our clients the best-value products and services possible. They have a vast collection of trendy styles that can also be customized as per your measurements and desire.
View this post on Instagram
Their gorgeous styles in the shades of green and white exude grace and, are the perfect option for this year's independence day!
Zeen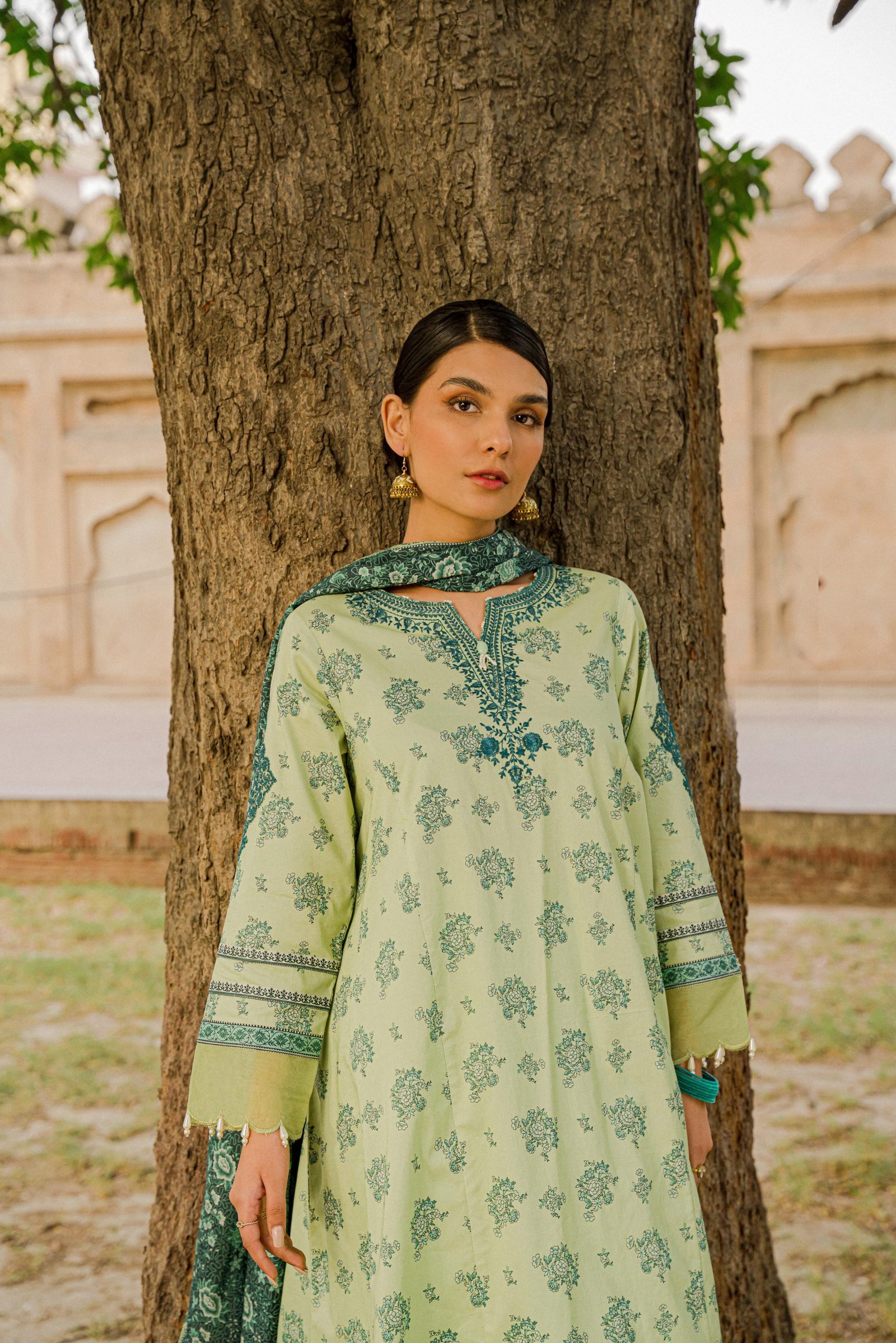 Zeen is a renowned women's clothing line carrying pret-wear, unstitched, formals, bottoms, accessories, and fragrances. The philosophy is focused on outstanding quality, inclusive sizes, premium fabrications, and signature stitching, while bringing fresh styles, attention to detail, and innovative fashion to its customers, at an affordable price.
View this post on Instagram

Each collection is curated with the utmost thought to bring forward styles that suit the need of the women of today. Layered over fine fabrics and detailed with intricate embroideries, Zeen Woman has got outfits to perfectly dress you for your events.
View this post on Instagram
They have a wide range of white and green options that can be styled up or down for an independence day celebration at home, or up for a night out!
Rangrasiya
Rang Rasiya, is a household name-is a fashion house of elegance and purity with luxury essence. Established in 2014, the brand earned early and ample success for its fabric quality and detailed designs.
View this post on Instagram

It is the celebration of unique eastern wear designs infused with premium quality fabric, which ranges from Lawn to Linen, including Cotton, Karandi, Viscose, and Chiffon. The wide range of assortments including daily wear, evening attire, and formals carefully crafted as per the needs of the customer has gradually become the brand's prestigious possession.
View this post on Instagram

Renowned for their trendy cuts, supreme quality fabric, and comfortable cuts, Rang Rasiya has a wide array of options you can choose your perfect Independence Day outfit from!