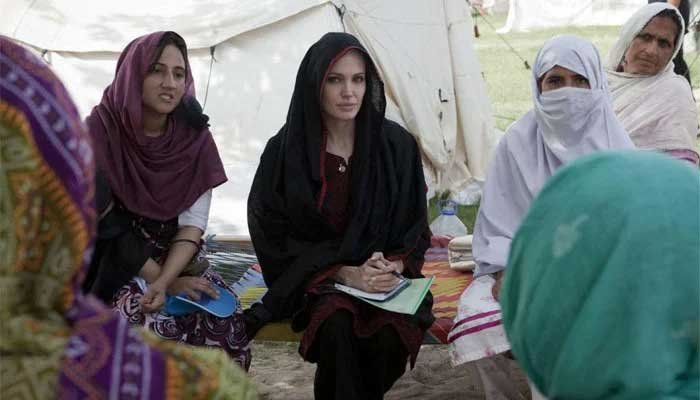 Angelina Jolie, who's the most popular face of Hollywood is also known to be an international humanitarian. The last time she visited Pakistan was to oversee the situation of floods and all the aftermath caused by them in 2010. Even before 2005, she visited Pakistan when an earthquake hit and devastated most parts of the country.
Jolie, being UNHCR's goodwill ambassador, personally visited the affected areas and districts and was shocked by seeing the people in their worst conditions. This time she again visited Pakistan and unfortunately because of the same issue of flood devastation. She arrived on September 7 and visited all the areas where flooding has caused major chaos. Her verdict was no different but the same people are badly affected by this flood. They have lost their personal belongings, their crops, homes, shelter, and properties and it's going to take more than a decade to cater for the loss.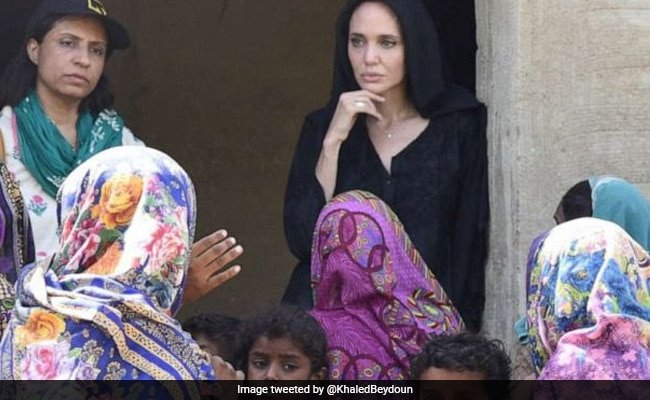 Jolie believed that the people of Pakistan especially the flood affectees are in dire need of support and financial aid so that they can at least fulfill their basic life necessities. It has also been observed that aid is provided to more or less 750,000 flood victims by UNHCR and there are many more to come.
Her role is also focused on complex emergencies and their solutions where she would be facilitating people who are being affected. Jolie, even in her previous records has shown great progress and catered to numerous issues and sorted them out diligently and the UN couldn't be any happier to entitle her to this new role as she's quite capable of the role that's given to her.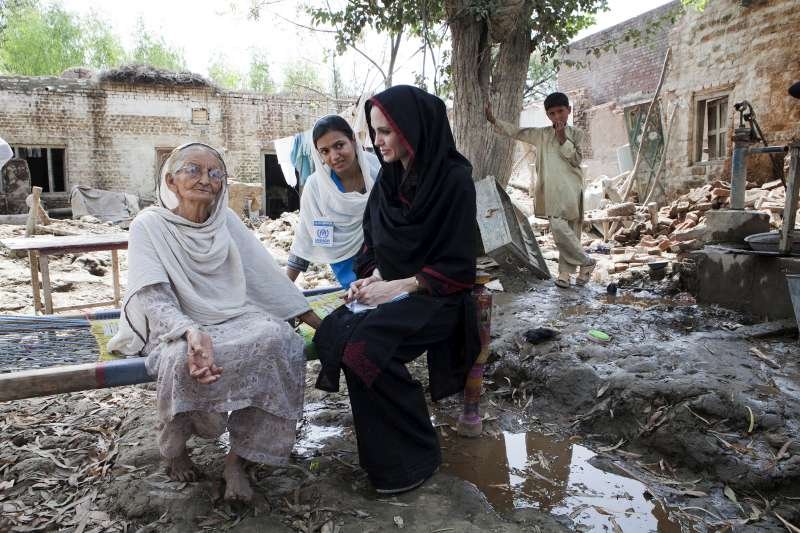 Her recent visit to Pakistan is meant to highlight the current flood devastation and to gain an understanding of the issue. She also visited the IRC's emergency operations to see the current situation and take notes for the betterment. Her verdict was mainly on climate change and she claimed it to be a wake-up call for the rest of the world.
Even though Jolie visited Pakistan in 2005 and 2010 during the havoc caused by flood and earthquake but this time when visited Pakistan, she claims to have never seen such a situation before. She said that even though the water has calmed down to a certain extent but due to the stagnant water, there are numerous diseases outbreaking and it's impossible for children and people to fight such diseases like diarrhea, typhoid, malaria, etc.
Jolie, visiting all such areas and taking notes of the aftermath, concluded to provide aid to flood victims in a coordinated manner. The foremost important priority would be to provide clean water for them to drink. Jolie claims it was truly heartbreaking to see devastation on such a large scale; with children so malnourished, people dying of hunger and thirst. She says that her heart is very much with the people of Pakistan and she will continue to come to Pakistan later in the future as well. Jolie stands in solidarity and support for all the flood victims and says to provide any sort of aid and help that can make the situation better in any way.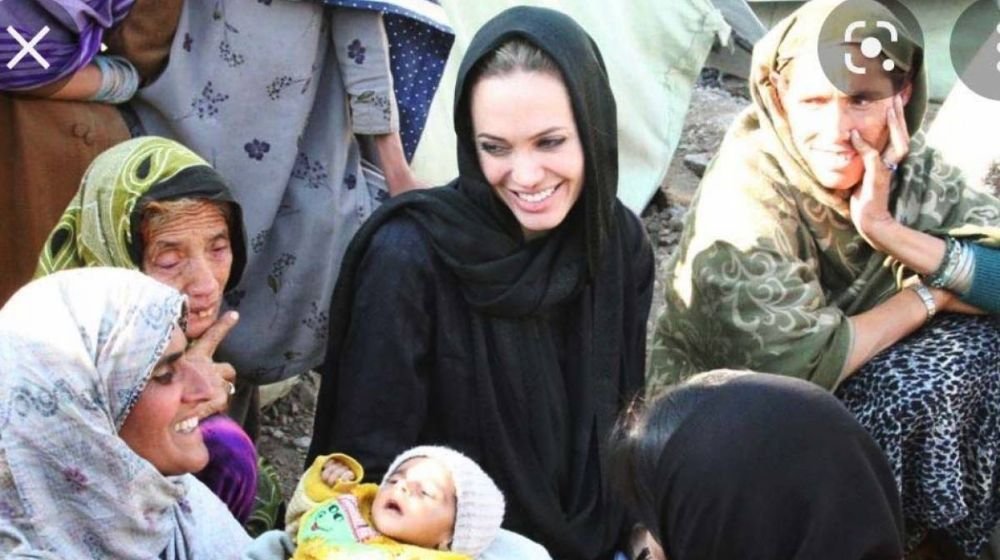 She encouraged different countries and people from all over the world to stand in solidarity with the people of Pakistan and to support them by all means. She has also asked the international community to send aid to the flood victims in Pakistan as she believes that the people here are in dire need of more help. If they don't get assistance now, they won't be able to make it.
She was disheartened to know that people are drinking stagnant water which they know is unsafe for their health but they don't have any other option. Jolie shared her verdict that for now, survival may look easy for these flood affectees but winter is soon to arrive and it would become important for them to stay under tents with minor aid to survive.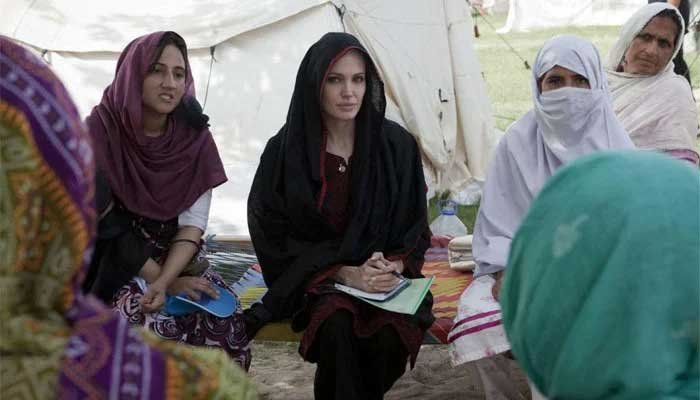 Her visit however,  sparked alot of frenzy amongst netizens who called out on local celebrities for remaining indifferent-not having visited the affected areas and doing the needful for the affectees. Particularly due to the glamorous Hum Awards held in Toronto this weekend, which was widely attended by all the renowned celebrities.
The people of Pakistan are very happy with her visit and the deputy chairman, Ahsan Iqbal wholeheartedly welcomed her into the country, thanked her for her visit and showed concern for the affectees at this crucial time