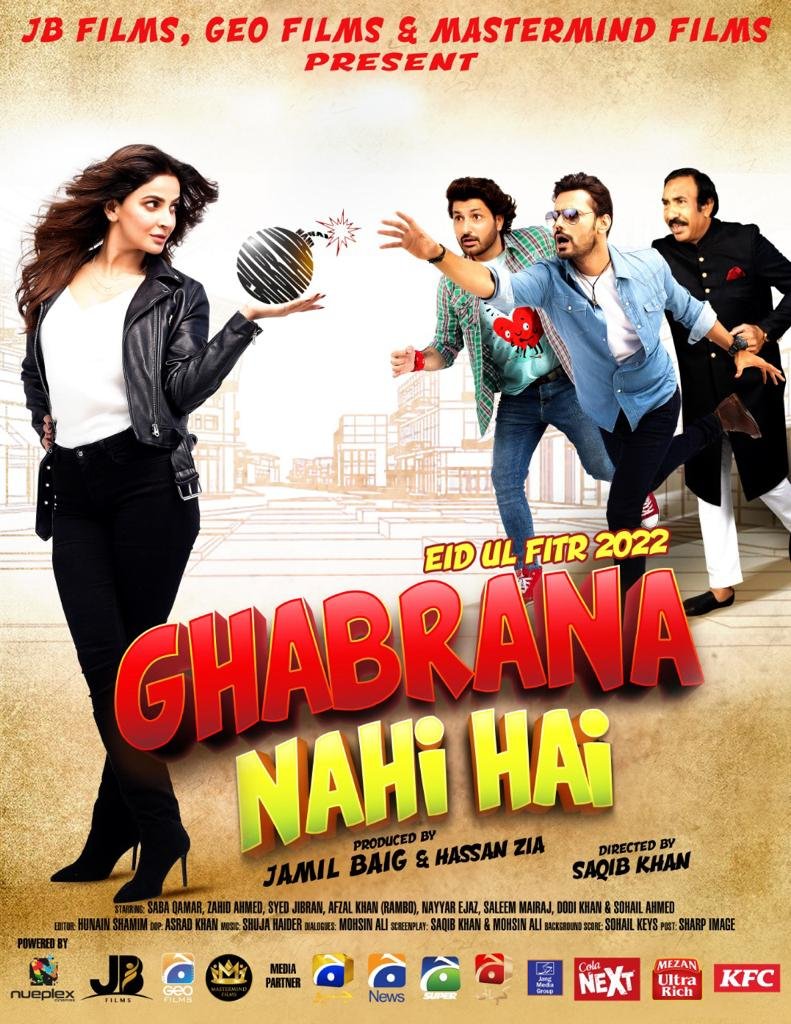 For the first time ever, JB Films is releasing their movie "Ghabrana Nahi Hai". While there are plenty of production houses that have been on the radar for decades and tons of new movies about to hit the box office, this is one film we can't wait to watch! Here are 5 reasons we can't wait to watch Ghabrana Nahi Hai:
The Cast
With Saba Qamar playing the lead role in the movie, it's hard not to wonder what her performance would be like considering she has wowed us numerous times before on TV series and other films. Additionally, heartthrob Zahid Ahmed is playing the lead male role which makes us wonder what the duo would be like together on-screen. Lastly, we're super excited to see Syed Jibran's performance as he makes his debut in Ghabrana Nahi Hai. This star-packed movie is definitely one to watch out for!
The Love Triangle
You know a movie will be entertaining when you've got a complex love triangle involved. While the trailer doesn't give away too much, we know we're in for a ton of plot twists along the way.
Crime-Thriller
Though the trailer showcases a mix of drama, comedy, and thrill, the movie itself is a desi crime-thriller that demonstrates the difference between right and wrong.
Saba Qamar playing the jack of all trades
As the intricate storyline unravels itself, you notice Saba Qamar playing multiple roles within her character. While we initially assume a romantic relationship developing between her and Zahid Ahmed, the last scene shows her getting married to the antagonist. Plot twist indeed!
Dramatics
The sheer drama of it all! And while the political and romantic aspects are great, everyone loves a little drama and we can't deny that we're super stoked for it!
 To check out the full trailer click the link below:
​​https://www.youtube.com/watch?v=H_ac9F7hVEU